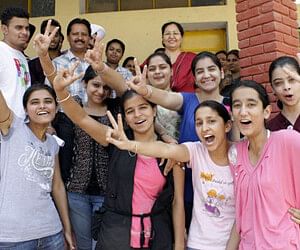 Uttarakhand
Chief Minister
Harish Rawat said in an event on Sunday that special scheme will be launched to encourage
girls from minority and backward communities
in the state to take up higher education.
According to a report by PTI, while addressing an event here, Rawat said that in order to encourage girls from minority and backward communities to continue their education after class VIII, his government will prepare a new scheme. He said efforts will be made to increase funds under the
Maulana Azad Foundation and Skills training plan
.
Rawat said his government's focus is on quality education and advocated minority educational institutions to focus not only on academics and religious studies but also on skill building.
The CM also said the idea of progress is inconceivable without taking along women. He noted how women were performing well in every field.