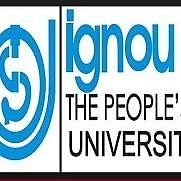 6.52 lac examinees (students) with 27.49 lac sittings are taking  examinations from 1st to 23rd June across 926 Exam centres from 56 Regional Centres including 99 Exam centres in Jails and 18 exam centres in Abroad.   
Examinees (students) are attempting exams for 2144 courses from 308 programme including 271 practical courses.
The University has issued Hall Tickets (Examination Intimation Slips) to all eligible students and facility has been provided to download hall tickets from the University's website 
www.ignou.ac.in
.
The students can download their Hall Tickets from the University website and appear in the examination with the valid identity card issued by the University.
The University has provided necessary directions to the Examination Centres to allow the students to appear in the term end examinations on the basis of availability of their name, enrolment number and courses in the list of examinees provided to the examination centres by the University even if the students do not possess the Hall Ticket (Examination Intimation Slips).
The mobile phones and other electronic devices are not permitted inside the examination hall. Our 56 Regional Centres will facilitate conduct of Exams in the exam centres in the respective Region in coordination with the SED HQ