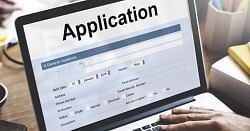 The
International Management Institute (IMI), Delhi
will close the admission process for its four
postgraduate diploma courses,
including the executive programme, on December 4, 2017.
Last date of application:
Postgraduate Diploma in Management - December 4, 2017
Postgraduate Diploma in Human Resource Management - December 4, 2017
Postgraduate Diploma in Banking and Financial Services - December 4, 2017
ExecutivePostgraduate Diploma in Management - February 12, 2018.
How to apply:
The application form is available at http://admission.imi.edu and must be submitted online. Applicant should complete the online application form and submit it along with the admission application fee, which is non-refundable.
To be eligible for admission to the PGDM Programmes, the participants must possess a Bachelor's equivalent degree, with a minimum of 50% aggregate marks or equivalent in any discipline, from a recognised university in India or abroad (recognised by the UGC / Association of Indian Universities).
However, the final selection may be based on a higher cut-off percentage depending on the total number of applicants for the programme. The bachelor's degree or equivalent qualification obtained by the candidate must entail a minimum of three years education, after completing higher secondary schooling under the 10+2 system or equivalent.
Candidates appearing in the final year of their bachelor's degree or equivalent are also eligible, provided they furnish proof of meeting the minimum eligibility criteria by September 30, 2018. Candidates who are unable to comply with this requirement are liable to be rejected from the programme. It is desirable that candidates complete all academic requirements before enrolling in the programme to help them keep pace with the rigour and assessment parameters of the programme.
Note:
IMI Delhi does not accept Admission applications off-line.
About IMI New Delhi
Nestled in the Qutab Institutional Area, IMI New Delhi was established in 1981 in collaboration with IMI Geneva (now IMD Lausanne). IMI, New Delhi is India's first corporate sponsored business school established with the support of corporate houses like RPS Enterprises, Nestle, ITC, SAlL, Tata Chemicals, BOC and Williamson Magor.
Notified:
https://jeemain.nic.in/WebInfo/Handler/FileHandler.ashx?i=File&ii=88&iii=Y