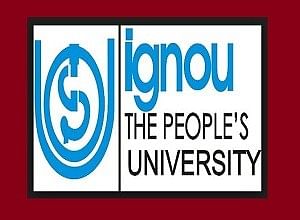 The Indira Gandhi National Open University (IGNOU) has announced admission for Certificate in Korean Language & Culture Programme for July 2018 session.
The programme aims at providing beginners with the basics of Korean Language.
The programme has Self Learning Material (SLM) integrated with Audio-Visual components, which will further enhance the learning capacity of students.
The programme will be available in all regions through respective Regional centres and anyone above 18 years of age with 10+2 will be eligible to take admission in this programme- said Shivaji Bhaskar, Coordinator of the Programme.
"The relation between India and the Republic of Korea is unique in nature. The relations which are more than 2 millennia old, provides both India & Korea with an opportunity to reach new heights in social, economic and political spheres. Presently, thousands of people work in Korean giants like Samsung and Hyundai in India and due to this reason the demand of this programme would be huge in India" said Prof Anju Sahgal Gupta, Director-SOFL.
Bhaskar, the coordinator of the Korean programme, further informed that the Korean certificate level programme would be the only such programme in India which is developed in ODL mode with academic expertise provided by the Korean Embassy.
The last date for admission to the programme is August 15, 2018. 
For online submission, please go to the URL: 
onlineadmission.ignou.ac.in/admission/#end
Also, The Indira Gandhi National Open University (IGNOU), School of Sciences, Faculty of Mathematics, is hiring Consultants.
Applications are invited from eligible candidates for four posts (Full-time/Part-time, contractual) of consultants in the Discipline of Mathematics, one in each of the following areas: 
1. Image Processing and Pattern Recognition 
2. Computer Graphics 
3. Design and Analysis of Algorithms 
4. Coding Theory 
The last date to apply for the position is August 16, 2018
Job Profile
The nature of work would involve activities pertaining to the development of course material in Mathematics discipline offered by the University.
The job would include writing/transforming units and other material related to the course concerned.  
Related Articles

on Admission Diary