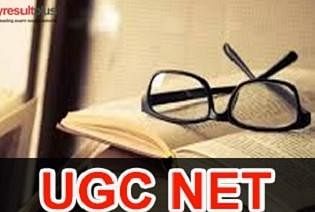 The National Eligibility Test or NET is a national level test which acts as a tool to determine the eligibility for college and university level lectureship. Besides this, the test also aims to select candidates for Junior Research Fellowship (JRF).  Any candidate can apply for this eligibility test if he/she has a master's degree with minimum 55% marks from any recognized college or university.
If you are among those who want to become a lecturer in a college or university, make up your mind to clear this exam.  Without a NET certificate, you cannot become a lecturer; even if you somehow complete your PhD.
You can't clear your dream exam if you don't have any strategy to crack it. So, to ensure success, read this article in which we have explained about some NET exam cracking strategies. 
The NTA will begin the registration process from March 1 and the last 
date
 of registration is March 30. The 
UGC NET
 June 
2019 exams
 will be conducted on June 20, 21, 24, 25, 26, 27 and 28 for which the admit cards were issued on May 15. The results will be declared on July 9, 
2019
.  
Know Your Syllabus
To clear any exam, first, you need to know about your syllabus from where you could be asked any question.  The first paper contains General Aptitude Questions while the second comprises Questions related to the concerned subjects.  So, note down your UGC NET syllabus, and begin to make preparations for the examination.  
Prepare Notes
Short Notes play an important role when it comes to read and memorize any specific information. Moreover, you can always carry them with you and start reading when you want to make preparations. It will help you to keep your short notes always with you which could help you to make preparations for the exam anywhere. 
Time Management
Don't study like a bookworm, it doesn't help; instead, overpowers a mind, and lead to a decline in its productivity.  If you study in the blocks of 40 to 50 minutes, it will keep your mind active and ready to store what is essential for you to crack your NET exams.  So, avoid studying in long sittings, divide study hours into the blocks of 40 to 50 minutes, and stick to it while preparing for the exam. It will keep your productivity maintained that can help you to make all necessary preparations to crack the exam. 
Stay Updated
Being a NET exam aspirant, you ought to stay aware of what is happening around.  If you fail to remember the current affairs you might fail to clear the examination.  Staying updated with the current affairs is the first and foremost requirement for clearing this exam. Apart from it, you should have an insightful knowledge of the subject which you have chosen for UGC NET Examination. 
Revision And Self Analysis
After exam preparations, you need to refine it.  It is a procedure to refine the preparations for the exams. You might forget about some particular facts if you don't revisit and revise them. So, before appearing in the UGC NET 2019, make sure you have revised your syllabus.