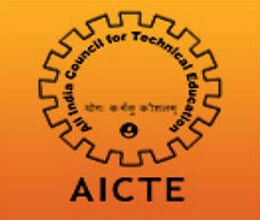 A total of 279 institutions have been found to be running without statutory approvals, and have been served notices by the All India Council for Technical Education (AICTE).                                              
HRD Minister Smriti Irani told the Rajya sabha in a reply to a question that the notices have been issued to the institutions to close down programmes or fulfill the mandatory requirements and approach AICTE for approval.
Speaking on an another question she said, there is no provision in AICTE Act for blacklisting higher education institutions. She, however, said in case norms are not followed action can be taken, including suspension of approval for supernumerary seats, no admission status in respective courses for one academic year, withdrawal of approval in the respective course, reduction in seats intake, withdrawal of approval of the institution and its closure.
Irani also added that 121 such technical institutions have been closed during 2015-16. In response to another question, the HRD minister said that as per an independent survey commissioned by it in 2014, 60.64 lakh children were out of school in the age group 6 to 13 years.