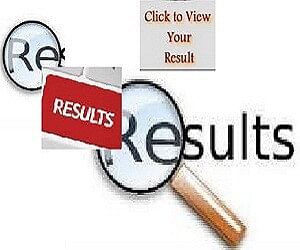 New Delhi
West Bengal Board of Secondary Education (WBBSE) declared the class X (Madhyamik) exam 2017 results at 10:00 a.m. on Saturday, May 27, 2017.
Students should therefore be aware of the result retrieval process. Due to heavy rush it is obvious to face server issues. Students, often out of excitement, look for alternative ways for getting the result. Spam links must be avoided in such cases.
While the Madhyamik examination was held from February 22 to March 3, 2017, students can check their scores on our website.
Simple steps to check the results:
Step 1: Click on the option below.
West Bengal Board of Secondary Education
Step 2: Enter Roll Number.
Step 3: Click on Submit option.
Step 4: The result will pop up on the computer screen.

Also Read West Bengal Board Madhyamik Results 2017: परिणाम जारी, यहां चेक करें रिजल्ट
Last year, around 11.4 lakh students appeared for the Class 10 exams, out of which 54.59 per cent were girls.
"West Bengal Board of Secondary Education Examination -2017 Results will be published on 27/05/2017 at 10 AM," read a notice on the board's official website on Saturday morning.
Note: Students should not panic with the 'speculations' going around about the result date. The Board announced it on time. What matters important is getting it from the authentic website and retaining a copy of the same till the Board issues certificates in support of it.