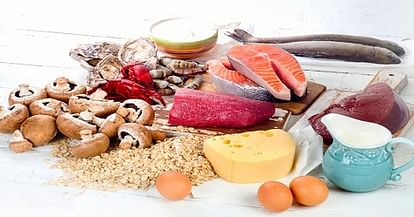 Did you appear for
UP Board Exam 2018
?
Are you worried about worried about UP Board Result 2018, likely to be declared on April 15. 
Don't worry. 
Scientists have started to recognize the connection between food and our brain. Eat the following nutrients for a wave of calming feelings that keep worry away.
Water 
Water keeps everything flowing smoothly. Drink as much water as you can. Staying hydrated with clean water is very important to reduce stress. 
Tryptophan
Tryptophan is an essential amino acid that is the precursor of both serotonin and melatonin. Melatonin is a hormone that is produced by the pineal gland in animals, which regulates sleep and wakefulness.
Herbal Tea
You can relax with a mug of herbal tea in order to feel less anxious. 
Caffeine
A known stimulant and psychoactive drug, caffeine has long had a reputation for triggering the body's fight-or-flight response. 
Also Read: UP Board Result 2018: Diet For Healthy Brains
Simple steps to check UP Board Result 2018: 
Step 1: Click on the option below.
UP Board Result 2018
Step 2: Enter Roll Number.
Step 3: Click on Submit option.
Step 4: The result will pop up on the computer screen.
Note:
The entire team of My Result Plus wishes all the students best of luck for their results.   
Related Articles

on Results Alert