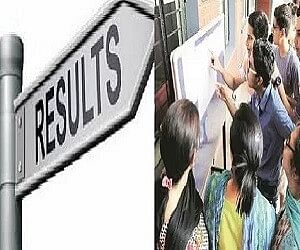 New Delhi
With June 9, 2017 reported as the 'expected' date for the result declaration of UP Board Class 10 board examination 2017 by certain sections of the media, students should not panic if the result is not declared on the same day.
While the Board successfully conducted the class 10th examinations from March 16 to April 1, stress and anxiety among the students are obvious before the declaration of result. Following are the things the students immediately before result declaration.
Search Result on Authentic Website:
Due to heavy traffic, there may be some technical glitches in the board's web server minutes after the declaration of result. Therefore, spam websites should be avoided.
Thorough checking of marks:
Immediately after checking their result, students should check the entries made in the mark statement.
How to check authenticity of website
Alternatively students can also access their result through other third party websites. Students should not land in spam websites with several ads popping up on the computer screen. The result, after formal declaration, will be available for students to download. Students can check their results on our website.
Simple steps to check the result:
Step 1: Click on the option below.
Board of High School and Intermediate Education Uttar Pradesh Allahabad
Step 2: Enter Roll Number.
Step 3: Click on Submit option.
Step 4: The result will pop up on the computer screen.
About UP Board
The Uttar Pradesh Madhyamik Shiksha Parishad, better known as Board of High School and Intermediate Education Uttar Pradesh, is the Uttar Pradesh state government administered autonomous examining authority for the Standard 10 examination (or secondary school level examination) and Standard 12 examination (or inter college level examination) of Uttar Pradesh, India. The examination for the 10th and 12th standard is called the High school examination and Intermediate examination respectively. The High school and Intermediate examinations are conducted annually and simultaneously all over the state of Uttar Pradesh. The Board holds the examinations and prepares the results of nearly 32,00,000 students.
Note: The entire team of My Result Plus wishes all the students best of luck.