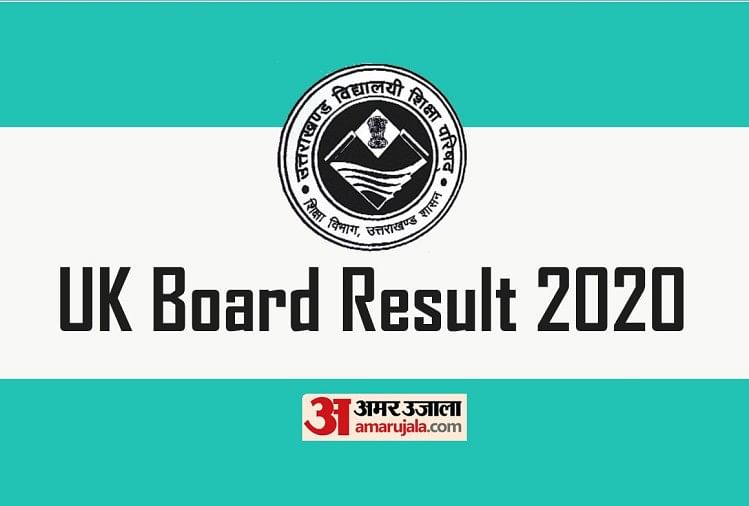 The result of the Uttarakhand Board has been announced today. This time the result has not been released on the board's website, because the website is not working properly, due to which the results can be seen only on the NIC website.
Secretary of Uttarakhand School Education Council, Dr. Neeta Tiwari said that the website of the board www.ubse.uk.gov.in is not working properly since last month. In such a situation, the result will be uploaded on uaresults.nic.in.  
Education Minister Arvind Pandey has declared the result today at 11 am. This year, 147588 candidates attended the high school and 119216 at Inter. A total of 2 lakh 66 thousand 804 students took the exam.  
The first-time result was ready in 15 days
For the first time in twenty years, the examination of the High School and Intermediate of Uttarakhand Vidyalaya Shiksha Parishad has been prepared in just 15 days. Due to the Coronavirus pandemic, the result has been delayed, but after the assessment, the result was prepared quickly.  
Board Secretary of Uttarakhand School Education Council, Dr. Neeta Tiwari said that on March 22, the examinations were stopped midway due to the lockdown. The stalled examination was conducted from 22 June to 24 June. During this period, due to the containment zone, many students were deprived of the examination, including 716 students in high school, 337 students in inter.  
These students will be passed by giving average marks based on the marks of three subjects, even if a student is not satisfied with the average marks, then he can apply for one month after the result.  
Students will get the marksheet and certificates only one week after the result is declared. This is being prepared by the board. So that it is not difficult for the students to get admission in the next class.
Direct Link to Check UK Board 2020 Class 10th Result: 
Class 10th Result 2020
Direct Link to Check UK Board 2020 Class 12th Result: 
Class 12th Result 2020