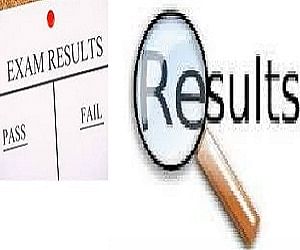 New Delhi
Telangana Board of Secondary Education (BSE) declared the results for the SSC class 10 examination 2017 at 4 PM on Wednesday, May 3.
According to reports, 84.15% of the total students have qualified the exam and girls have again performed well with an overall pass percentage of 85.37.
While the board conducted the 2017 exams for class 10 from March 14 to March 30, this year's English paper made headlines when images of the question paper were found on Whatsapp just minutes after the examination began.
Sources pointed out that there will be no reevaluation of papers, but students can apply for recounting or re-verification.
While 5,38,226 students appeared for the exam this year, 86.57 was the pass percentage of girls while that of boys stood at 84.70 per cent last year. As many as 5.19 lakh candidates had appeared for the 2016 examination.
Students can check their results on our dedicated board page.
Simple steps to check the results:
Click on the option below.
Board of Secondary Education, Telangana
Enter Roll Number.
Click on Submit option.
The result will pop up on the computer screen.
Highlights
Name of the Exam: SSC
Date of the Exam: March 14, 2017 to March 30, 2017
Declaration of Results: May 3, 2017