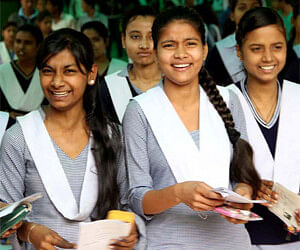 The Tamil Nadu Board will be declaring the results of their board examinations in the third week of May 2017 as per the latest update from the board. Last year also in 2016, the Tamil Nadu Board had declared the results in the third week of May. And this year also, it is probable that the board will be following the same practice by declaring the result around the same date in May 2017.
The students who are going to appear in their 12th class board examinations are requested to keep checking the website frequently for the details like the examination date, result declaration date and time etc. The results will be published here as the board is done with the evaluation and the result compilation of the board students. The results will also be updated on the official website of the Tamil Nadu Board.
If we look at the results of the previous years, it is found that with an increase in the number of students (8.8 Lac students in 2016 as compared to 2.6 lac in 2013) appearing for the 12th class exams, the number of passing students are also increasing. In the year 2013 the passing percentage was 80% whereas in the year 2016 this figure rose to 90%. This year in 2017, the board is expecting the passing percentage will further rise to be 92%. It is also observed that the passing percentage of the girls have always been higher as compared to the passing percentage of the boys. Like in the last year in 2016, the passing percentage of the boys was 87% while for the girls it was 93%.
Steps to check the results:
Checking the result is a very easy process.
Step 1: The student has to open the web page
Step 2: Fill in the details like the student's roll number or name
Step 3: Click the submit button
Step 5: Download the result or take a print out