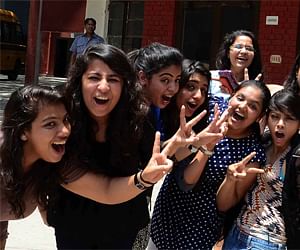 The Board of Secondary Education, Rajasthan (BSER) is going to conduct examinations for the students of the class 12th in the month of March and April 2017 and thereafter the Board is planning to declare the result in the last week of month of May 2017.
This year in 2017 it is expected that more than 5 Lac students will be writing their 12th class exams. Every year more and more students are taking the Rajasthan Board examinations. Last year around4 lac students appeared for class 12th exams in their respective streams.
The Rajasthan Board usually announces the Commerce Result and the Science Result first and then the arts result. Last year also, the Rajasthan Board declared the 12th class results in May 2016. It declared the results for the Commerce stream and Science stream on 16th May 2016and For Arts stream on 28th May 2016. So it is expected that by the end of the month of May 2017, the results for all its streams will come out. The students must stay tuned to this web page for all the updatesand latest notifications about the results. The students will be able to see their results roll number wise or name wise when the results are out.
Studying the statistics of the previous years, it is seen that there is an increase in the number of students appearing for the 12th class exams every year. Like in 2013, the number of appearing students was 2.46 Lac whereas in 2016 it was 4.43 Lac.The number of passing students are also increasing. In the year 2013 the passing percentage was only 70% whereas in the year 2016 this figure rose to 85%. This year in 2017, the board is expecting that the students passing percentage will rise to 89%. It is also observed that the passing percentage of the girls have always been higher as compared to the passing percentage of the boys marginally.