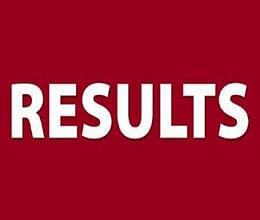 Punjabi University, Patiala has announced M.C.A V semester exam results 2013 on Tuesday. The students who appeared in the examination can check their results as it has been announced.
The candidates can check their result on the official website of the university also.
Established on April 30, 1962 in the erstwhile princely state of Patiala with the main objective of furthering the cause of Punjabi language, art and literature, Punjabi University has since evolved into the largest University in the state. Spread over 600 acres of land, its 500 teachers are imparting instruction and guidance to nearly 9,000 students in a multi-faceted, multi-pronged and multi-faculty environment comprising 65 Teaching and Research Departments on its Campus, five Regional Centres, six Neighbourhood Campuses and 166 Colleges affiliated to it.
More Results:
Kerela SSLC results 2014 declared.
The University has also started short-term linguistic and culture immersion programmes for the overseas Punjabi Youth for fostering a better understanding of Punjabi culture and heritage through different means. A World Punjabi Centre is also being established on the University Campus to provide a fillip to the multi-dimensional nursing and flourishing of Punjabi as a whole. The University has also created special departments to promote research in Punjabi which include Department of Punjabi Literary Studies, Development of Punjabi Language and Punjabi Lexicography.
The entire team of results.amarujala.com wishes all the best to students for their results.
To check your result
CLICK HERE.