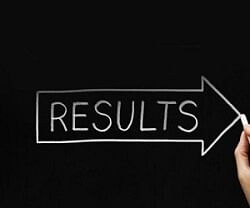 New Delhi
Ensuring no more delay in declaration of results, Maharashtra Governor CH Vidyasagar Rao on Tuesday directed Mumbai University (MU) to declare all pending results by July 31.
MU introduced the On-Screen Marking (OSM) system in May this year and all manual assessment of papers were stopped. According to the rules, the assessment of papers should start three days within the conclusion of exams,but assessment began in mid-May, two months after the first few exams were held, reports Hindustan Times.
A DNA report pointed out that evaluation work of less than 20 per cent of the 19 lakh answer sheets was complete until Monday.
Mumbai University
The profile of this University carved out in 156 years of its functioning attests to its manifold achievements as the intellectual and moral powerhouse of the society. The University has always given its best to the country in general and to the city of Mumbai in particular by enthusiastically shouldering an ever-growing load of social values and opportunities.
Highlights
Total examinations conducted by MU - 477 examinations.
Results of only 51 examinations had been declared so far.