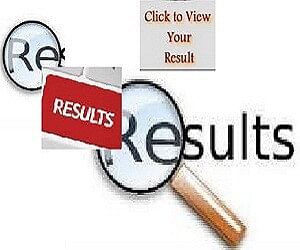 New Delhi
Priyanshi Tiwari has emerged as the UP board Class XII topper. She scored 96.20 %.
"UP Board Result 2017 results declared: Pass percentage 81.6% in Class X, and 82.5% in Class XII," tweeted ANI, minutes after the result declaration.
Almost 3404715 students had registered themselves for the class 10th or matriculation board exam. Out of these, 389658 students had quit the exam mid-way due to the strict rules which made it impossible for use of unfair means.
A raft of measures taken by Uttar Pradesh Chief Minister Yogi Adityanath to eradicate use of unfair means during board exams.
While the class X English exam was cancelled, the question paper was reportedly circulated via Whatsapp.
According to reports, UP CM had instructed police officials to book private teachers who force students to take tuition. The CM also conducted a meeting with state education department officials to find out solutions to stop mass cheating during board exam.
Following mass cheating reports during UP Board Exam 2017, the State Education Department has now become more alert and made a few changes in the syllabus.
Class XII Results at a glance
Priyanshi Tiwari – 96.20 %
Bhawana – 95.80 %
Sonam Singh – 95.80 %
Vijay Laxmi Singh – 95. 80 %
Priyanka Diwedi – 95.4 %