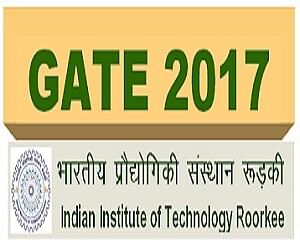 New Delhi
The Graduate Aptitude Test in Engineering (GATE)2017 results will be declared on March 27.  
While the exam was held on February 4, 2017, theanswer keys will be released on February 27, 2017.
"Keys for GATE 2017 question papers shall bedisplayed on this website on Feb 27, 2017 and challenges by candidates shall beaccepted during Mar 3- 6, 2017. Results shall be declared on March 27,2017," pointed out the notice on GATE's official website.
What is GATE?
GATE is an all-India examination that primarilytests the comprehensive understanding of various undergraduate subjects inengineering and science. The examination is conducted jointly by the IndianInstitute of Science and seven Indian Institutes of Technology (Bombay, Delhi,Guwahati, Kanpur, Kharagpur, Madras and Roorkee) on behalf of the NationalCoordination Board – GATE, Department of Higher Education, Ministry of HumanResources Development (MHRD), Government of India.
Simple steps to check GATE results:
Log on to www.gate.iitr.ernet.in.
Follow in the instructions.