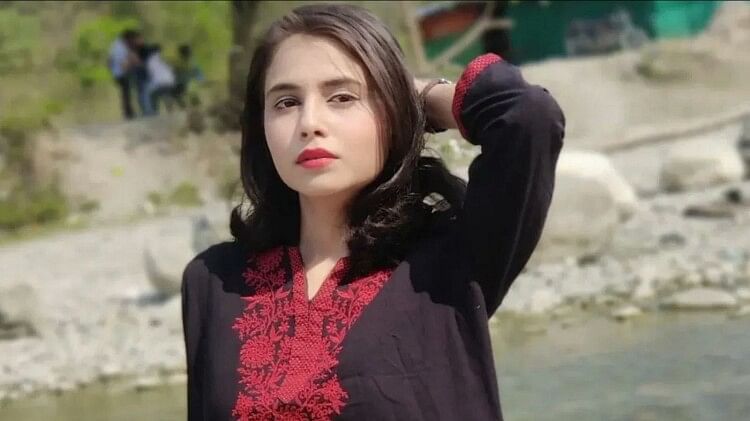 Taskeen Khan's Success Story:
The success story of a candidate who sacrificed her second dream to fulfil one of her dreams: Taskeen Khan, the winner of Miss Uttarakhand.
Taskeen had aspirations of becoming Miss India, but she was forced to give up her ambition due to a number of factors. Instead, she pursued her dream of becoming the chief bureaucrat in the nation, and that's how Taskeen cracked the UPSC civil services exam in 2022.
Journey From The Model to UPSC AIR 736
Taskeen Khan is well-known on social media and has a large following. She won the titles of Miss Dehradun and Miss Uttarakhand between 2016 and 2017. Her next goal was to win the title of Miss India. However, when her father retired, she made the decision to change direction and set her sights on the UPSC Civil Services Exam. After three unsuccessful attempts, she persevered and worked hard, eventually succeeding with an All India Rank (AIR) 736. 
 
Reason For Not Going Further In Modelling
Taskeen had also been accepted into NIT after school, but her parents were unable to cover the cost of tuition, so she was unable to enrol. She recently admitted in an interview that she scored more than 90% in the science stream in the class 10 and 12 board examinations. Taskeen was not only a successful model and actress but also a national-level debater and basketball champion.
Inspiration To Pursue UPSC
BSc graduate Taskeen Khan has revealed that her UPSC journey was anything but ordinary. Interestingly, she got the idea to attempt UPSC from an Instagram follower who was an IAS aspirant. Following that, she travelled to Mumbai to study for the UPSC exam at Haj House. She received free entrance exam coaching from Jamia and relocated to Delhi in 2020. Despite a stressful financial situation at home with her father's meagre pension, Taskeen Khan managed to crack the prestigious exam and is now all set to secure her dream job as a top government official.
 
(Written By: Avantika Rana)