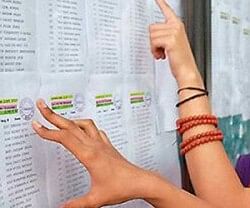 First selection list for degree/ +3 admissions has been released by Department of Higher Education (DHE) Odisha.
The list is available at its website that is
http://dheodisha.gov.in/
According to the official notice, "Intimation letter to the selected applicants will be transmitted through five modes that are SMS; Email; website www.dheodisha.gov.in; college notice board; Toll Free Number: 155335 OR 1800-345-6770.
To view your allotment status visit
www.dheodisha.gov.in
and click on 'Degree +3' link.
More Information:
Higher Education Sector in Odisha comprises degree and Postgraduate level education including the higher secondary and +2 vocational education.
The sector includes institution offering courses for legal studies, computer application, business management and several other professional courses. Production of quality text books and reference books for different client groups of higher education is also one of the parts of this sector in the state.