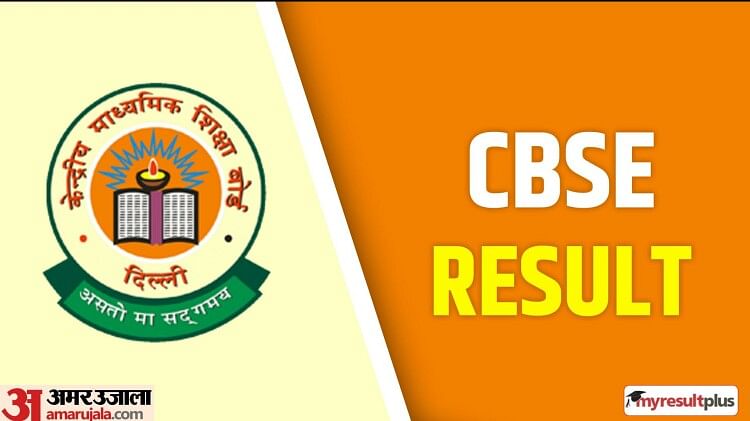 CBSE Result 2023 Out: The Central Board of Secondary Education (CBSE) has released the results of the CBSE class 10th and 12th examination 2023. The pass percentage for class 10th is 93.12% while for class 12th is 87.33%.
CBSE Result 2023: Change in Exam Pattern
Last year, due to the outbreak of the Covid-19 pandemic, CBSE conducted the class 10th and 12th board exams in two sessions - Term-1 and Term-2. The final results of the students were then released by combining the marks obtained from both terms. In the theory examination, 30 percent of the marks from Term 1 and 70 percent of the marks from Term 2 were considered. Meanwhile, in the practical examination, marks from both terms were considered equally (50-50 percent). However, this year CBSE has returned to its previous pattern of conducting the exams in a single term.
 
CBSE Result 2023 Out: CBSE Result Preparation Process
The task of preparing results for lakhs of CBSE students is not an easy one. After the exams, the copies are checked carefully by the board officials, which is a time-consuming process. This delay in the result declaration often leads to anxiety among students. However, students need not worry about the calculation of their marks in board exams. The CBSE Class 10th and 12th board exams have a total of five subjects, and the marks obtained in each subject are added to determine the final score. For admission to colleges, class 12th students' scores are based on their best five subjects. The board provides class 12th marks in both numbers and percentages, while class 10th marks are given in CGPA format.
 
CBSE Result 2023: What is CGPA
CGPA stands for Cumulative Grade Point Average. This system assigns grade points to students based on their exam performance.

DigiLocker has recently introduced a six-digit security pin to activate student accounts. Schools can download this security pin from digilocker.gov.in by using their LOC credentials. Once the pin is downloaded, students can activate their accounts using it, which will allow them to download digital copies of their mark sheets and certificates after the declaration of results.
 
Also Read:
CBSE Result 2023 Out: CBSE Class 10th Result 2023 Declared at cbse.nic.in, Here's How to Check
CBSE Result 2023 Out: CBSE Class 12th Result 2023 Declared at cbse.nic.in, Here's How to Check