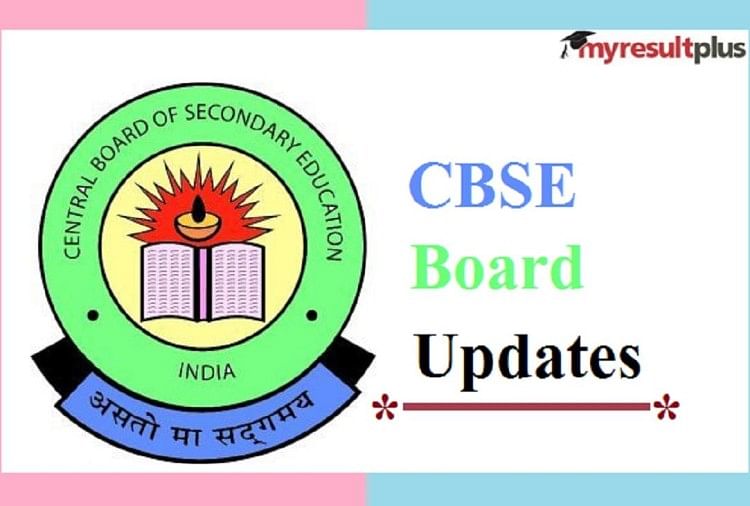 The Central Board of Secondary Education (CBSE) has extended the last date to finalise the CBSE Class 12 Result 2021. As per the latest media reports, the CBSE has further extended the last date to submit marks and moderate class 12 result 2021 upto July 25. Earlier the board had asked all the schools affiliated with CBSE to finalise the marks by July 22, 2021.
The decision has been taken in view of the hardships facing by the schools and teachers. Also, the board has stated that in case any school is left to complete the moderation, the result of such schools will be declared separately by the CBSE. Along with this, the CBSE has also announced that  examination for private candidates will be conducted from August 16, 2021, to September 15, 2021. 
"CBSE is well aware about the time constraints and problems faced by the schools and teachers. Accordingly, the CBSE has decided to extend the last date from July 22 to July 25, upto 05.00 pm. Futher it is requested that the schools may continue to work towards compiling the result by completing the moderation to avoid any last minute rush," reads a statement mentioned in the official notice.
Click Here to Read the Official Notification
CBSE Class 12 Evaluation Crietria 2021
| | | |
| --- | --- | --- |
| Class | Component to be evaluated | Percentage |
| Class 12 | Marks based on Unit Test/Mid-Term/Pre-Board Exam | 40% |
| Class 11 | Marks based on theory component of final exam | 30% |
| Class 10 | Marks based on average theory component of best three performing subjectsout of main 5 subjects. | 30% |
CBSE Class 12 Marking Scheme 2021
 
Theory Marks
Practical/ IA Marks
Total Marks
 
Class 10 (30%)
Class 11 (30%))
Class 12 (40%)
Class 12 (100%)
Class 10
Class 11
Class 12
80
24
24
32
20
24
24
52
70
21
21
28
30
21
21
58
60
18
18
24
40
18
18
64
50
15
15
20
50
15
15
70
30
09
09
12
70
09
09
82