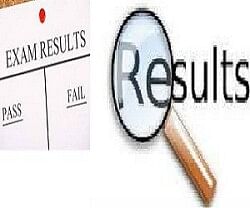 New Delhi
Chaos over moderation of marks continued as CBSE may move the Supreme Court against the Delhi HC order asking it not to do away with the moderation policy.
"It's not coming today or tomorrow," a CBSE spokesperson said, clearing the doubt for the students waiting for their Class 12 results.
However, CBSE will be announcing the results for class 10th and 12th anytime soon.
With 10.98 lakh students giving the CBSE Class 12 exams this year, a lot of traffic can be expected on the official channels for the results.
Due to heavy traffic, there may be some technical glitches in the web server minutes after the declaration of result. However, students can their result on our website.
Simple steps to check result:
Step 1: Click on the option below.
Central Board of Secondary Education
Step 2: Enter Roll Number.
Step 3: Click on Submit option.
Step 4: Wait for a few seconds and the result will pop up on the computer screen.