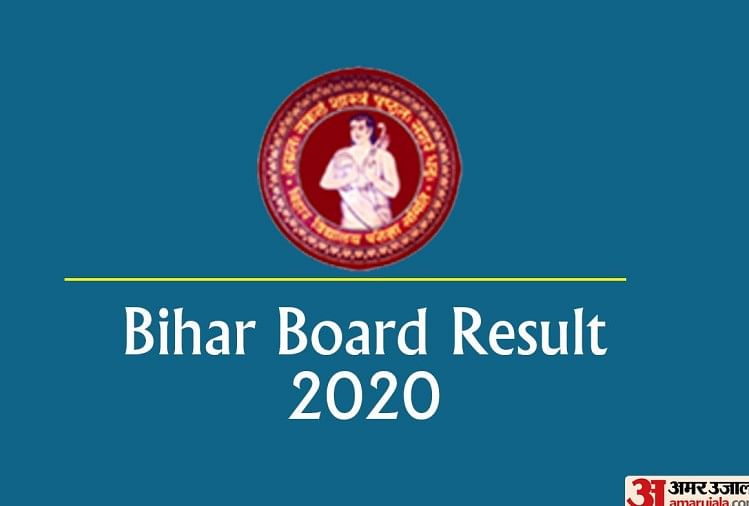 The Bihar Board Class 10 Result 2020 has been released, by the Bihar School Examination Board, BSEB. As the official website is still not responding the students can directly check their roll numbers in the given result of Banka District.
Here is your Bihar Board Result 2020 for Banka District
Use Ctrl+F to find your roll no. below.
BSEB, PATNA RESULT SUMMARY OF ANNUAL SECONDARY EXAMINATION, 2020 PAGE :  1694
ROLLCODE:32001 GOVT HIGH SCHOOL JETHOUR BANKA                     32-BANKA                                                                         
---------------------------------------------------------------------------------
1ST DIVISION   
---------------
 2000016, 2000022, 2000029, 2000034, 2000044, 2000048, 2000051, 2000064, 2000071,
 2000072, 2000073, 2000074, 2000077, 2000080, 2000085, 2000086, 2000088, 2000096,
 2000100, 2000101, 2000123, 2000128, 2000132, 2000133, 2000136, 2000138, 2000139,
 2000143, 2000146, 2000150, 2000151, 2000152, 2000155,
2ND DIVISION   
---------------
 2000001, 2000003, 2000007, 2000009, 2000011, 2000012, 2000015, 2000017, 2000028,
 2000033, 2000038, 2000042, 2000043, 2000046, 2000050, 2000053, 2000054, 2000060,
 2000065, 2000067, 2000068, 2000070, 2000082, 2000084, 2000089, 2000090, 2000092,
 2000093, 2000094, 2000099, 2000104, 2000105, 2000110, 2000111, 2000115, 2000117,
 2000118, 2000122, 2000135, 2000137, 2000141, 2000145, 2000147, 2000158, 2000161,
 2000162, 2000163, 2000165, 2000169,
3RD DIVISION   
---------------
 2000019, 2000020, 2000021, 2000036, 2000041, 2000052, 2000057, 2000058, 2000059,
 2000061, 2000066, 2000075, 2000078, 2000083, 2000097, 2000098, 2000103, 2000108,
 2000114, 2000116, 2000131, 2000140, 2000153, 2000154, 2000160, 2000166, 2000170,
  BSEB, PATNA RESULT SUMMARY OF ANNUAL SECONDARY EXAMINATION, 2020 PAGE :  1695
ROLLCODE:32002 G N HIGH SCHOOL PIPRABHAG WATCHAK, BANKA           32-BANKA                                                                         
---------------------------------------------------------------------------------
1ST DIVISION   
---------------
 2000009, 2000010, 2000017, 2000025, 2000031, 2000035, 2000042, 2000044, 2000047,
 2000052, 2000055, 2000059, 2000061, 2000063, 2000071, 2000073, 2000075, 2000076,
 2000078, 2000080, 2000086, 2000090, 2000097, 2000100, 2000101, 2000102, 2000110,
 2000112, 2000114, 2000115, 2000131, 2000133, 2000136, 2000140, 2000141, 2000143,
 2000144, 2000146, 2000155, 2000157, 2000160, 2000165, 2000166, 2000170, 2000171,
 2000172, 2000175, 2000178, 2000179, 2000181, 2000182, 2000184, 2000185, 2000189,
 2000191, 2000192, 2000193, 2000194, 2000195, 2000199, 2000201, 2000204, 2000207,
 2000208, 2000209, 2000217, 2000219, 2000220, 2000224, 2000227, 2000228, 2000229,
 2000230, 2000239, 2000241, 2000242, 2000245, 2000246, 2000248, 2000249, 2000250,
 2000251, 2000258, 2000263, 2000267, 2000272, 2000274, 2000284, 2000286, 2000289,
 2000290, 2000291, 2000293, 2000295, 2000296, 2000297, 2000299, 2000300, 2000301,
 2000306, 2000308, 2000309, 2000310, 2000311, 2000313, 2000315, 2000317, 2000319,
 2000320, 2000321, 2000322, 2000325, 2000327, 2000329, 2000331, 2000332, 2000333,
 2000334, 2000339, 2000341, 2000342, 2000343, 2000344, 2000346, 2000349, 2000350,
 2000351, 2000352, 2000353, 2000354, 2000358, 2000361, 2000363, 2000364, 2000365,
 2000366, 2000368, 2000369, 2000370, 2000371, 2000373, 2000374, 2000377, 2000379,
 2000381, 2040003, 2040006, 2040008,
2ND DIVISION   
---------------
 2000001, 2000002, 2000003, 2000006, 2000007, 2000011, 2000012, 2000013, 2000018,
 2000019, 2000028, 2000032, 2000034, 2000036, 2000038, 2000039, 2000043, 2000045,
 2000046, 2000049, 2000050, 2000053, 2000054, 2000056, 2000057, 2000060, 2000067,
 2000070, 2000077, 2000081, 2000082, 2000083, 2000084, 2000087, 2000092, 2000095,
 2000096, 2000099, 2000103, 2000105, 2000106, 2000108, 2000109, 2000111, 2000113,
 2000116, 2000118, 2000120, 2000121, 2000123, 2000125, 2000127, 2000128, 2000129,
 2000130, 2000132, 2000134, 2000137, 2000148, 2000149, 2000150, 2000151, 2000153,
 2000156, 2000159, 2000161, 2000162, 2000168, 2000169, 2000174, 2000177, 2000183,
 2000186, 2000190, 2000196, 2000198, 2000200, 2000202, 2000203, 2000205, 2000212,
 2000216, 2000221, 2000223, 2000225, 2000231, 2000233, 2000234, 2000235, 2000236,
 2000237, 2000238, 2000240, 2000247, 2000252, 2000253, 2000254, 2000255, 2000256,
 2000260, 2000262, 2000264, 2000265, 2000266, 2000268, 2000270, 2000271, 2000275,
 2000277, 2000279, 2000280, 2000282, 2000283, 2000285, 2000287, 2000292, 2000294,
 2000302, 2000305, 2000307, 2000312, 2000314, 2000323, 2000324, 2000328, 2000330,
 2000336, 2000338, 2000345, 2000347, 2000348, 2000355, 2000356, 2000360, 2000367,
 2000372, 2000378, 2040001, 2040002, 2040007, 2040009, 2040010,
3RD DIVISION   
---------------
 2000004, 2000005, 2000008, 2000014, 2000015, 2000016, 2000020, 2000021, 2000022,
 2000023, 2000024, 2000026, 2000033, 2000037, 2000040, 2000041, 2000048, 2000051,
 2000062, 2000064, 2000065, 2000066, 2000068, 2000069, 2000072, 2000074, 2000079,
 2000088, 2000091, 2000093, 2000094, 2000098, 2000104, 2000117, 2000122, 2000124,
 2000126, 2000135, 2000138, 2000145, 2000147, 2000154, 2000163, 2000167, 2000176,
 2000211, 2000215, 2000222, 2000243, 2000244, 2000259, 2000261, 2000269, 2000276,
 2000278, 2000298, 2000303, 2000318, 2000340, 2000375, 2040004, 2040005,
  BSEB, PATNA RESULT SUMMARY OF ANNUAL SECONDARY EXAMINATION, 2020 PAGE :  1696
ROLLCODE:32003 HIGH SCHOOL DOMOKUMARPUR, BANKA                    32-BANKA                                                                         
---------------------------------------------------------------------------------
1ST DIVISION   
---------------
 2000004, 2000005, 2000016, 2000028, 2000035, 2000037, 2000039, 2000058, 2000059,
 2000061, 2000064, 2000065, 2000069, 2000070, 2000072, 2000081, 2000088, 2000101,
 2000116, 2000124, 2000127, 2000140, 2000143, 2000150, 2000152, 2000155, 2000156,
 2000160, 2000161, 2000163, 2000167, 2000168, 2000173, 2000174, 2000179, 2000180,
 2000185, 2000187, 2000188, 2000189, 2000190, 2000192, 2000193, 2000195, 2000197,
 2000198, 2000203, 2000209, 2000210, 2000211, 2000215, 2000218, 2000219, 2000224,
 2000227, 2000228, 2000229, 2000230, 2000232, 2000235, 2000237, 2000240, 2000242,
 2000246, 2000249, 2000251, 2000254, 2000257, 2000258, 2000260, 2000261, 2000263,
 2000264, 2000270, 2000271, 2000272, 2000273, 2000276, 2000277, 2000278, 2000280,
 2000283, 2000284, 2000285, 2000288, 2000292, 2000294, 2000295, 2000297, 2000298,
 2000299, 2000302, 2000306, 2000309, 2000315, 2000316, 2000317, 2000318, 2000319,
 2000320, 2040002,
2ND DIVISION   
---------------
 2000010, 2000012, 2000018, 2000020, 2000023, 2000025, 2000027, 2000029, 2000030,
 2000036, 2000040, 2000047, 2000051, 2000052, 2000053, 2000054, 2000060, 2000062,
 2000068, 2000071, 2000073, 2000074, 2000075, 2000077, 2000079, 2000080, 2000082,
 2000083, 2000085, 2000093, 2000094, 2000097, 2000103, 2000105, 2000106, 2000107,
 2000109, 2000110, 2000112, 2000114, 2000118, 2000121, 2000122, 2000123, 2000129,
 2000133, 2000134, 2000135, 2000144, 2000147, 2000148, 2000151, 2000154, 2000157,
 2000158, 2000159, 2000164, 2000165, 2000166, 2000171, 2000172, 2000176, 2000178,
 2000181, 2000182, 2000191, 2000201, 2000202, 2000207, 2000216, 2000222, 2000225,
 2000226, 2000233, 2000234, 2000236, 2000238, 2000243, 2000245, 2000247, 2000248,
 2000250, 2000252, 2000253, 2000256, 2000262, 2000266, 2000268, 2000269, 2000275,
 2000282, 2000286, 2000289, 2000291, 2000296, 2000304, 2000308, 2000310, 2000312,
 2000313, 2000314, 2040001,
3RD DIVISION   
---------------
 2000001, 2000002, 2000003, 2000011, 2000015, 2000019, 2000022, 2000024, 2000026,
 2000031, 2000042, 2000055, 2000057, 2000066, 2000078, 2000084, 2000089, 2000091,
 2000092, 2000095, 2000100, 2000102, 2000111, 2000115, 2000120, 2000125, 2000126,
 2000130, 2000132, 2000136, 2000137, 2000138, 2000139, 2000141, 2000145, 2000162,
 2000170, 2000183, 2000186, 2000194, 2000196, 2000199, 2000200, 2000208, 2000213,
 2000214, 2000220, 2000221, 2000223, 2000231, 2000239, 2000241, 2000244, 2000265,
 2000267, 2000274, 2000287, 2000301, 2000303, 2000307, 2000311,
  BSEB, PATNA RESULT SUMMARY OF ANNUAL SECONDARY EXAMINATION, 2020 PAGE :  1697
ROLLCODE:32004 PROJECT GIRLS HIGH SCHOOL CHANDAN, BANKA           32-BANKA                                                                         
---------------------------------------------------------------------------------
1ST DIVISION   
---------------
 2000004, 2000009, 2000022, 2000027, 2000031, 2000035, 2000037, 2000048, 2000049,
 2000054, 2000056, 2000062, 2000063, 2000064, 2000070, 2000072, 2000073, 2000081,
 2000086, 2000090, 2000091, 2000092, 2000093, 2000095, 2000103, 2000107, 2000114,
 2000118, 2000122, 2000126, 2000132, 2000135, 2000140, 2000144, 2000149, 2000151,
 2000152, 2000161, 2000163, 2000169, 2000172, 2000180, 2000191, 2000194, 2000195,
 2000197, 2000208, 2000210, 2000211, 2000212, 2000219, 2000224, 2000228, 2000229,
 2000231, 2000232, 2000239, 2000240, 2000248,
2ND DIVISION   
---------------
 2000001, 2000002, 2000003, 2000007, 2000011, 2000014, 2000017, 2000024, 2000025,
 2000026, 2000029, 2000030, 2000033, 2000034, 2000036, 2000038, 2000039, 2000040,
 2000041, 2000044, 2000046, 2000047, 2000050, 2000053, 2000057, 2000058, 2000059,
 2000060, 2000061, 2000065, 2000066, 2000068, 2000074, 2000075, 2000076, 2000082,
 2000083, 2000084, 2000085, 2000087, 2000088, 2000096, 2000099, 2000101, 2000102,
 2000104, 2000106, 2000113, 2000115, 2000116, 2000117, 2000120, 2000125, 2000127,
 2000128, 2000131, 2000133, 2000134, 2000138, 2000139, 2000141, 2000142, 2000155,
 2000158, 2000159, 2000166, 2000170, 2000171, 2000175, 2000177, 2000178, 2000179,
 2000183, 2000185, 2000189, 2000192, 2000196, 2000202, 2000205, 2000207, 2000213,
 2000214, 2000217, 2000218, 2000227, 2000235, 2000241, 2000244, 2000246, 2000249,
 2000250,
3RD DIVISION   
---------------
 2000006, 2000008, 2000010, 2000020, 2000023, 2000028, 2000032, 2000042, 2000052,
 2000055, 2000071, 2000077, 2000078, 2000080, 2000097, 2000100, 2000105, 2000109,
 2000110, 2000111, 2000112, 2000119, 2000121, 2000123, 2000130, 2000137, 2000143,
 2000145, 2000154, 2000164, 2000165, 2000168, 2000173, 2000174, 2000181, 2000182,
 2000186, 2000187, 2000188, 2000190, 2000201, 2000206, 2000230, 2000233, 2000236,
 2000238, 2000242,
  BSEB, PATNA RESULT SUMMARY OF ANNUAL SECONDARY EXAMINATION, 2020 PAGE :  1698
ROLLCODE:32005 S N J N HIGH SCHOOL BELHAR, BANKA                  32-BANKA                                                                         
---------------------------------------------------------------------------------
1ST DIVISION   
---------------
 2000004, 2000005, 2000006, 2000009, 2000010, 2000011, 2000013, 2000018, 2000028,
 2000043, 2000044, 2000048, 2000049, 2000054, 2000062, 2000069, 2000075, 2000083,
 2000084, 2000086, 2000089, 2000090, 2000091, 2000095, 2000107, 2000108, 2000112,
 2000113, 2000132, 2000137, 2000138, 2000143, 2000154, 2000156, 2000157, 2000161,
 2000172, 2000173, 2000175, 2000176, 2000177, 2000180, 2000190, 2000194, 2000196,
 2000219, 2000223, 2000231, 2000234, 2000235, 2000239, 2000241, 2000243, 2000247,
 2000255, 2000265, 2000270, 2000277, 2000278, 2000281, 2000282, 2000283, 2000284,
 2000287, 2000288, 2000289, 2000292, 2000294, 2000295, 2000298, 2000299, 2000303,
 2000304, 2000310, 2000319, 2000320, 2000321, 2000325, 2000327, 2000329, 2000331,
 2000334, 2000343, 2000349, 2000350, 2000351, 2000353, 2000355, 2000360, 2000365,
 2000368, 2000369, 2000370, 2000372, 2000374, 2000376, 2000380, 2000384, 2000385,
 2000387, 2000392, 2000394, 2000397, 2000398, 2000399, 2000402, 2000404, 2000410,
 2000415, 2000418, 2000419,
2ND DIVISION   
---------------
 2000001, 2000002, 2000007, 2000008, 2000012, 2000016, 2000017, 2000021, 2000023,
 2000025, 2000026, 2000027, 2000033, 2000036, 2000037, 2000040, 2000041, 2000042,
 2000046, 2000051, 2000053, 2000055, 2000060, 2000064, 2000066, 2000067, 2000068,
 2000070, 2000074, 2000078, 2000079, 2000081, 2000088, 2000092, 2000093, 2000096,
 2000099, 2000101, 2000102, 2000104, 2000105, 2000106, 2000110, 2000111, 2000119,
 2000120, 2000121, 2000122, 2000125, 2000128, 2000129, 2000131, 2000136, 2000144,
 2000145, 2000147, 2000148, 2000149, 2000150, 2000159, 2000167, 2000178, 2000179,
 2000182, 2000184, 2000186, 2000188, 2000189, 2000192, 2000195, 2000198, 2000200,
 2000206, 2000208, 2000209, 2000213, 2000215, 2000217, 2000218, 2000222, 2000224,
 2000225, 2000227, 2000229, 2000230, 2000233, 2000236, 2000237, 2000244, 2000246,
 2000248, 2000249, 2000251, 2000253, 2000256, 2000257, 2000258, 2000259, 2000260,
 2000263, 2000266, 2000267, 2000268, 2000271, 2000274, 2000275, 2000276, 2000279,
 2000280, 2000286, 2000290, 2000291, 2000293, 2000305, 2000306, 2000308, 2000311,
 2000312, 2000317, 2000318, 2000322, 2000324, 2000326, 2000328, 2000335, 2000339,
 2000340, 2000341, 2000344, 2000345, 2000348, 2000352, 2000356, 2000358, 2000361,
 2000364, 2000366, 2000373, 2000377, 2000381, 2000382, 2000383, 2000388, 2000389,
 2000391, 2000395, 2000401, 2000403, 2000405, 2000408, 2000409, 2000417, 2040001,
 2040002,
3RD DIVISION   
---------------
 2000003, 2000014, 2000015, 2000020, 2000022, 2000024, 2000029, 2000030, 2000031,
 2000032, 2000034, 2000035, 2000038, 2000045, 2000047, 2000050, 2000052, 2000056,
 2000058, 2000059, 2000063, 2000071, 2000072, 2000073, 2000087, 2000098, 2000100,
 2000103, 2000109, 2000116, 2000124, 2000134, 2000140, 2000142, 2000155, 2000164,
 2000166, 2000191, 2000193, 2000203, 2000250, 2000254, 2000269, 2000272, 2000285,
 2000297, 2000301, 2000307, 2000346, 2000371, 2000378, 2000379, 2000386, 2000411,
 2000413,
  BSEB, PATNA RESULT SUMMARY OF ANNUAL SECONDARY EXAMINATION, 2020 PAGE :  1699
ROLLCODE:32006 HIGH SCHOOL ABHYUDAY NAGAR BANKA                   32-BANKA                                                                         
---------------------------------------------------------------------------------
1ST DIVISION   
---------------
 2000006, 2000019, 2000021, 2000037, 2000038, 2000052, 2000055, 2000062, 2000066,
 2000067, 2000070, 2000078, 2000084, 2000102, 2000104, 2000109, 2000111, 2000117,
 2000119, 2000123, 2000124, 2000126, 2000127, 2000132, 2000133, 2000140, 2000142,
 2000145, 2000150, 2000151, 2000154, 2000155, 2000166, 2000167, 2000169, 2000170,
 2000171, 2000172, 2000176, 2000181, 2000184, 2000185, 2000186, 2000187, 2000188,
 2000191, 2000192, 2000202, 2000209, 2000217, 2000224, 2000227, 2000235,
2ND DIVISION   
---------------
 2000001, 2000004, 2000007, 2000008, 2000012, 2000014, 2000015, 2000017, 2000022,
 2000026, 2000027, 2000028, 2000031, 2000034, 2000035, 2000040, 2000044, 2000047,
 2000048, 2000051, 2000053, 2000054, 2000057, 2000063, 2000065, 2000071, 2000075,
 2000080, 2000085, 2000086, 2000088, 2000089, 2000090, 2000091, 2000093, 2000094,
 2000096, 2000098, 2000106, 2000108, 2000112, 2000113, 2000114, 2000116, 2000118,
 2000120, 2000121, 2000125, 2000129, 2000131, 2000134, 2000136, 2000137, 2000139,
 2000141, 2000144, 2000146, 2000147, 2000158, 2000160, 2000162, 2000163, 2000174,
 2000177, 2000178, 2000182, 2000189, 2000193, 2000196, 2000197, 2000198, 2000204,
 2000206, 2000211, 2000213, 2000214, 2000216, 2000222, 2000223, 2000228, 2000230,
 2000231, 2000234, 2040001,
3RD DIVISION   
---------------
 2000002, 2000005, 2000010, 2000018, 2000020, 2000023, 2000024, 2000025, 2000030,
 2000033, 2000036, 2000041, 2000042, 2000043, 2000049, 2000050, 2000058, 2000068,
 2000074, 2000077, 2000081, 2000092, 2000097, 2000099, 2000100, 2000105, 2000107,
 2000122, 2000143, 2000148, 2000153, 2000156, 2000161, 2000179, 2000205, 2000208,
 2000215, 2000225, 2000226, 2000233,
  BSEB, PATNA RESULT SUMMARY OF ANNUAL SECONDARY EXAMINATION, 2020 PAGE :  1700
ROLLCODE:32007 S S S K HIGH SCHOOL KURMADIH, BANKA                32-BANKA                                                                         
---------------------------------------------------------------------------------
1ST DIVISION   
---------------
 2000003, 2000009, 2000014, 2000022, 2000039, 2000042, 2000046, 2000051, 2000066,
 2000068, 2000069, 2000077, 2000078, 2000089, 2000090, 2000098, 2000099, 2000103,
 2000104, 2000105, 2000106, 2000107, 2000129, 2000132, 2000136, 2000140,
2ND DIVISION   
---------------
 2000004, 2000006, 2000008, 2000013, 2000015, 2000017, 2000021, 2000024, 2000025,
 2000026, 2000027, 2000028, 2000031, 2000032, 2000033, 2000034, 2000035, 2000037,
 2000038, 2000041, 2000050, 2000052, 2000053, 2000054, 2000056, 2000059, 2000063,
 2000064, 2000065, 2000067, 2000072, 2000075, 2000076, 2000079, 2000080, 2000081,
 2000082, 2000087, 2000088, 2000094, 2000096, 2000100, 2000102, 2000108, 2000109,
 2000111, 2000117, 2000118, 2000119, 2000120, 2000122, 2000124, 2000125, 2000127,
 2000130, 2000131, 2000135,
3RD DIVISION   
---------------
 2000001, 2000002, 2000007, 2000010, 2000018, 2000019, 2000020, 2000023, 2000036,
 2000044, 2000048, 2000055, 2000057, 2000058, 2000060, 2000070, 2000073, 2000086,
 2000091, 2000092, 2000110, 2000113, 2000114, 2000115, 2000116, 2000123, 2000138,
 2040001,
PASS           
---------------
 1920101,
  BSEB, PATNA RESULT SUMMARY OF ANNUAL SECONDARY EXAMINATION, 2020 PAGE :  1701
ROLLCODE:32008 HIGH SCHOOL ATHMAHA BANKA                          32-BANKA                                                                         
---------------------------------------------------------------------------------
1ST DIVISION   
---------------
 2000004, 2000020, 2000021, 2000028, 2000040, 2000053, 2000057, 2000063, 2000070,
 2000074, 2000075, 2000077, 2000080, 2000081, 2000093, 2000098, 2000106, 2000107,
 2000122, 2000138, 2000144, 2000149, 2000151, 2000153, 2000156, 2000157, 2000158,
 2000161, 2000162, 2000175, 2000178, 2000179, 2000185, 2000186, 2000194, 2000200,
 2000202, 2000207, 2000208, 2000212, 2000213, 2000214, 2000224, 2000228,
2ND DIVISION   
---------------
 2000001, 2000006, 2000013, 2000014, 2000016, 2000018, 2000023, 2000024, 2000026,
 2000031, 2000034, 2000035, 2000039, 2000041, 2000043, 2000046, 2000050, 2000054,
 2000055, 2000056, 2000058, 2000064, 2000066, 2000067, 2000069, 2000071, 2000072,
 2000073, 2000076, 2000078, 2000079, 2000089, 2000091, 2000097, 2000102, 2000103,
 2000105, 2000108, 2000109, 2000110, 2000111, 2000113, 2000115, 2000116, 2000118,
 2000119, 2000121, 2000124, 2000125, 2000129, 2000130, 2000136, 2000137, 2000140,
 2000141, 2000142, 2000146, 2000147, 2000148, 2000150, 2000160, 2000166, 2000167,
 2000170, 2000171, 2000176, 2000182, 2000188, 2000192, 2000195, 2000198, 2000201,
 2000204, 2000205, 2000206, 2000216, 2000217, 2000218, 2000221, 2000222, 2000226,
 2000229, 2000230, 2040001,
3RD DIVISION   
---------------
 2000003, 2000008, 2000009, 2000015, 2000029, 2000030, 2000033, 2000044, 2000045,
 2000048, 2000051, 2000068, 2000083, 2000084, 2000085, 2000087, 2000088, 2000090,
 2000092, 2000099, 2000101, 2000104, 2000112, 2000114, 2000117, 2000120, 2000123,
 2000126, 2000131, 2000132, 2000133, 2000134, 2000139, 2000143, 2000145, 2000152,
 2000154, 2000163, 2000169, 2000177, 2000180, 2000187, 2000193, 2000197, 2000199,
 2000203, 2000209, 2000210, 2000211, 2000215, 2000219, 2000223, 2000225, 2000227,
 2000231,
  BSEB, PATNA RESULT SUMMARY OF ANNUAL SECONDARY EXAMINATION, 2020 PAGE :  1702
ROLLCODE:32010 HIGH SCHOOL BATSAR, BANKA                          32-BANKA                                                                         
---------------------------------------------------------------------------------
1ST DIVISION   
---------------
 2000007, 2000011, 2000012, 2000013, 2000014, 2000018, 2000019, 2000030, 2000033,
 2000034, 2000042, 2000059, 2000060, 2000069, 2000077, 2000079, 2000085, 2000086,
 2000087, 2000091, 2000092, 2000097, 2000099, 2000100, 2000104, 2000110, 2000117,
 2000121, 2000122, 2000124, 2000126, 2000129, 2000130, 2000134, 2000135, 2000140,
 2000141, 2000142, 2000143, 2000146, 2000148, 2000150, 2000151, 2000152, 2000153,
 2000158, 2000163, 2000165, 2000170, 2000175, 2000176, 2000178, 2000179, 2000180,
 2000187, 2000188, 2000189, 2000192, 2000194, 2000196, 2000198, 2000199, 2000200,
 2000202, 2000203, 2000204, 2000205, 2000206, 2000208, 2000210, 2000211, 2000213,
 2000214, 2000216, 2000218, 2000219, 2000222, 2000225, 2000227, 2000228, 2000229,
 2000231, 2000232, 2000237, 2000238, 2000239, 2000241, 2000242, 2000243, 2000245,
 2000246, 2000248, 2000249, 2000250, 2000252, 2000254, 2000255, 2000257, 2000258,
 2000259, 2000262, 2000264, 2000265, 2000266, 2000267, 2000268, 2000270, 2040001,
2ND DIVISION   
---------------
 2000002, 2000005, 2000006, 2000009, 2000010, 2000015, 2000016, 2000021, 2000023,
 2000025, 2000027, 2000031, 2000039, 2000041, 2000046, 2000047, 2000049, 2000054,
 2000062, 2000064, 2000067, 2000068, 2000074, 2000075, 2000083, 2000084, 2000088,
 2000090, 2000095, 2000098, 2000101, 2000102, 2000109, 2000112, 2000113, 2000115,
 2000116, 2000119, 2000120, 2000123, 2000131, 2000139, 2000144, 2000145, 2000147,
 2000149, 2000157, 2000160, 2000162, 2000164, 2000169, 2000171, 2000172, 2000173,
 2000177, 2000182, 2000183, 2000186, 2000191, 2000193, 2000197, 2000201, 2000212,
 2000215, 2000217, 2000220, 2000223, 2000224, 2000226, 2000230, 2000233, 2000234,
 2000235, 2000244, 2000251, 2000253, 2000256, 2000260, 2000261, 2000263, 2000269,
 2040002, 2040003,
3RD DIVISION   
---------------
 2000001, 2000004, 2000017, 2000024, 2000028, 2000029, 2000032, 2000036, 2000037,
 2000038, 2000040, 2000044, 2000051, 2000053, 2000061, 2000063, 2000066, 2000070,
 2000071, 2000076, 2000089, 2000093, 2000114, 2000133, 2000137, 2000138, 2000161,
 2000167, 2000168, 2000185, 2000190, 2000209, 2000236, 2000240, 2000247,
  BSEB, PATNA RESULT SUMMARY OF ANNUAL SECONDARY EXAMINATION, 2020 PAGE :  1703
ROLLCODE:32011 R R HIGH SCHOOL PRATAPPUR, BANKA                   32-BANKA                                                                         
---------------------------------------------------------------------------------
1ST DIVISION   
---------------
 2000001, 2000002, 2000006, 2000007, 2000010, 2000014, 2000015, 2000017, 2000019,
 2000021, 2000023, 2000024, 2000027, 2000031, 2000034, 2000039, 2000040, 2000041,
 2000043, 2000044, 2000052, 2000053, 2000056, 2000057, 2000060, 2000064, 2000067,
 2000068, 2000069, 2000070, 2000081, 2000086, 2000091, 2000092, 2000093, 2000094,
 2000097, 2000099, 2000101, 2000103, 2000104, 2000109, 2000111, 2000112, 2000117,
 2000122, 2000126, 2000129, 2000130, 2000131,
2ND DIVISION   
---------------
 2000003, 2000011, 2000013, 2000016, 2000018, 2000022, 2000025, 2000026, 2000028,
 2000032, 2000036, 2000042, 2000051, 2000055, 2000061, 2000066, 2000072, 2000074,
 2000075, 2000076, 2000082, 2000083, 2000084, 2000087, 2000096, 2000100, 2000108,
 2000110, 2000113, 2000119, 2000125, 2000128, 2040001,
3RD DIVISION   
---------------
 2000004, 2000029, 2000030, 2000033, 2000037, 2000047, 2000059, 2000062, 2000073,
 2000080, 2000116, 2000120,
  BSEB, PATNA RESULT SUMMARY OF ANNUAL SECONDARY EXAMINATION, 2020 PAGE :  1704
ROLLCODE:32012 HIGH SCHOOL DHORAIYA, BANKA                        32-BANKA                                                                         
---------------------------------------------------------------------------------
1ST DIVISION   
---------------
 2000002, 2000005, 2000012, 2000023, 2000027, 2000032, 2000046, 2000055, 2000071,
 2000076, 2000090, 2000091, 2000092, 2000096, 2000097, 2000099, 2000102, 2000104,
 2000109, 2000111, 2000112, 2000114, 2000119, 2000120, 2000133, 2000137, 2000138,
 2000142, 2000169, 2000171, 2000183, 2000185, 2000189, 2000191, 2000204, 2000209,
 2000214, 2000227, 2000234, 2000235, 2000237, 2000238, 2000239, 2000244, 2000245,
 2000247, 2000250, 2000251, 2000252, 2000253, 2000256, 2000265, 2000271, 2000272,
 2000273, 2000278, 2000281, 2000287, 2000292, 2000295, 2000303, 2000305, 2000306,
 2000308, 2000314, 2000321, 2000325, 2000327, 2000329, 2000332, 2000339, 2000340,
 2000341, 2000342, 2000343, 2000346, 2000351, 2000352, 2000353, 2000354, 2000355,
 2000358, 2000363, 2000366, 2000367, 2000369, 2000372, 2000374, 2000375, 2000377,
 2000379, 2000385, 2000386, 2000389, 2000390, 2000394, 2000399, 2000400, 2000403,
 2000409, 2000414, 2000416, 2000418, 2000427, 2040001, 2040002,
2ND DIVISION   
---------------
 2000004, 2000006, 2000008, 2000009, 2000010, 2000011, 2000013, 2000018, 2000019,
 2000022, 2000024, 2000029, 2000031, 2000033, 2000034, 2000037, 2000038, 2000042,
 2000048, 2000051, 2000065, 2000068, 2000069, 2000070, 2000077, 2000078, 2000082,
 2000084, 2000085, 2000087, 2000089, 2000093, 2000095, 2000098, 2000105, 2000108,
 2000110, 2000113, 2000115, 2000116, 2000121, 2000122, 2000123, 2000126, 2000127,
 2000130, 2000141, 2000143, 2000145, 2000146, 2000147, 2000148, 2000151, 2000155,
 2000156, 2000157, 2000158, 2000159, 2000160, 2000170, 2000172, 2000174, 2000177,
 2000180, 2000184, 2000187, 2000188, 2000190, 2000196, 2000198, 2000200, 2000201,
 2000202, 2000206, 2000207, 2000208, 2000215, 2000216, 2000217, 2000219, 2000221,
 2000222, 2000224, 2000228, 2000230, 2000232, 2000233, 2000236, 2000246, 2000248,
 2000249, 2000254, 2000255, 2000257, 2000260, 2000261, 2000264, 2000270, 2000275,
 2000277, 2000280, 2000283, 2000285, 2000288, 2000289, 2000291, 2000296, 2000297,
 2000298, 2000300, 2000304, 2000309, 2000311, 2000312, 2000313, 2000318, 2000319,
 2000324, 2000331, 2000333, 2000337, 2000338, 2000345, 2000348, 2000349, 2000356,
 2000361, 2000362, 2000364, 2000365, 2000371, 2000373, 2000381, 2000382, 2000384,
 2000387, 2000388, 2000392, 2000396, 2000404, 2000405, 2000407, 2000410, 2000411,
 2000419, 2000420, 2000422, 2000423, 2000425, 2040003, 2040004, 2040006, 2040007,
 2040008, 2040009,
3RD DIVISION   
---------------
 2000017, 2000021, 2000026, 2000030, 2000036, 2000039, 2000040, 2000043, 2000049,
 2000060, 2000081, 2000101, 2000107, 2000117, 2000124, 2000129, 2000134, 2000140,
 2000149, 2000154, 2000163, 2000178, 2000179, 2000186, 2000194, 2000195, 2000211,
 2000223, 2000226, 2000229, 2000241, 2000242, 2000259, 2000262, 2000266, 2000268,
 2000276, 2000294, 2000307, 2000317, 2000322, 2000326, 2000335, 2000347, 2000350,
 2000380, 2000393, 2000395, 2000417, 2040005,
  BSEB, PATNA RESULT SUMMARY OF ANNUAL SECONDARY EXAMINATION, 2020 PAGE :  1705
ROLLCODE:32013 ANAND MARGA HIGH SCHOOL ANANDPUR, BANKA            32-BANKA                                                                         
---------------------------------------------------------------------------------
1ST DIVISION   
---------------
 2000002, 2000004, 2000005, 2000006, 2000007,
2ND DIVISION   
---------------
 2000001, 2000003,
  BSEB, PATNA RESULT SUMMARY OF ANNUAL SECONDARY EXAMINATION, 2020 PAGE :  1706
ROLLCODE:32014 HIGH SCHOOL SINGHNAN BANKA                         32-BANKA                                                                         
---------------------------------------------------------------------------------
1ST DIVISION   
---------------
 2000002, 2000006, 2000028, 2000035, 2000036, 2000044, 2000048, 2000049, 2000054,
 2000056, 2000061, 2000063, 2000073, 2000076, 2000078, 2000082, 2000085, 2000098,
 2000101, 2000102, 2000103, 2000105, 2000106, 2000108, 2000119, 2000120, 2000122,
 2000123, 2000128, 2000129, 2000134, 2000142, 2000153, 2000160, 2000169, 2000173,
 2000176, 2000177, 2000179, 2000181, 2000184, 2000188, 2000189, 2000192, 2000193,
 2000196, 2000203, 2000204, 2000207, 2000209, 2000210, 2000215, 2000224, 2000225,
 2000240, 2000247, 2000248, 2000249, 2000250, 2000257, 2000272, 2000274, 2000279,
 2040002,
2ND DIVISION   
---------------
 2000001, 2000003, 2000004, 2000008, 2000009, 2000012, 2000017, 2000019, 2000020,
 2000025, 2000032, 2000037, 2000040, 2000043, 2000046, 2000047, 2000050, 2000057,
 2000058, 2000059, 2000060, 2000064, 2000065, 2000066, 2000069, 2000070, 2000075,
 2000080, 2000086, 2000087, 2000090, 2000092, 2000093, 2000095, 2000096, 2000097,
 2000099, 2000100, 2000104, 2000107, 2000109, 2000110, 2000111, 2000113, 2000115,
 2000121, 2000124, 2000127, 2000130, 2000132, 2000133, 2000135, 2000139, 2000141,
 2000143, 2000144, 2000146, 2000148, 2000149, 2000151, 2000152, 2000159, 2000162,
 2000164, 2000168, 2000171, 2000174, 2000175, 2000178, 2000182, 2000185, 2000186,
 2000191, 2000194, 2000195, 2000197, 2000198, 2000200, 2000201, 2000208, 2000211,
 2000212, 2000213, 2000217, 2000219, 2000222, 2000223, 2000230, 2000231, 2000237,
 2000238, 2000241, 2000244, 2000246, 2000251, 2000253, 2000254, 2000255, 2000256,
 2000260, 2000263, 2000265, 2000266, 2000271, 2000273, 2040004, 2040005,
3RD DIVISION   
---------------
 2000007, 2000010, 2000011, 2000013, 2000014, 2000016, 2000024, 2000026, 2000029,
 2000030, 2000033, 2000034, 2000039, 2000051, 2000062, 2000068, 2000072, 2000079,
 2000083, 2000084, 2000112, 2000116, 2000126, 2000131, 2000136, 2000137, 2000138,
 2000145, 2000150, 2000154, 2000165, 2000170, 2000180, 2000190, 2000206, 2000214,
 2000216, 2000218, 2000221, 2000227, 2000228, 2000229, 2000232, 2000234, 2000239,
 2000252, 2000258, 2000262, 2000267, 2000275, 2040001, 2040003,
EXPELLED       
---------------
 2000270,
  BSEB, PATNA RESULT SUMMARY OF ANNUAL SECONDARY EXAMINATION, 2020 PAGE :  1707
ROLLCODE:32015 HIGH SCHOOL AMHARA KOTWALI, BANKA                  32-BANKA                                                                         
---------------------------------------------------------------------------------
1ST DIVISION   
---------------
 2000004, 2000005, 2000008, 2000010, 2000011, 2000028, 2000031, 2000039, 2000042,
 2000046, 2000048, 2000049, 2000050, 2000052, 2000061, 2000070, 2000071, 2000073,
 2000074, 2000080, 2000084, 2000085, 2000088, 2000089, 2000098, 2000101, 2000103,
 2000108, 2000110, 2000117, 2000121, 2000123, 2000127, 2000128, 2000129, 2000133,
 2000135, 2000137, 2000140, 2000142, 2000143, 2000144, 2000145, 2000151, 2000155,
 2000156, 2000157, 2000161, 2000164, 2000170, 2000173, 2000175, 2000178, 2000180,
 2000194, 2000196, 2000206, 2000209, 2000212, 2000220, 2000221, 2000234, 2000240,
 2000243, 2000249, 2000250, 2000252, 2000255, 2000260, 2000261, 2000263, 2000294,
 2000296, 2000297, 2000306, 2000307, 2000309, 2000317, 2000318, 2000319, 2000321,
 2000323, 2000326, 2000332, 2000334, 2000338, 2000339, 2000343, 2000344, 2000346,
 2000347, 2000349, 2000350, 2000353, 2000354, 2000355, 2000358, 2000366, 2000381,
 2000383, 2000384, 2000393, 2000394, 2000396, 2000398, 2000400, 2000404, 2000405,
 2000409, 2000411, 2000412, 2000415, 2000416, 2000419, 2000420, 2000421, 2000425,
 2000436, 2000437, 2000438, 2000440, 2000442, 2000446, 2000448, 2000449, 2000450,
 2000457, 2000458, 2000459, 2000462, 2000463, 2000464, 2000465, 2000466, 2000470,
 2000472, 2000474, 2000478, 2000491, 2000493, 2000494, 2000495, 2000500, 2000505,
 2000510, 2000512, 2000518, 2000523, 2000524, 2000525, 2000528, 2000531, 2000534,
 2000536, 2000537, 2000538, 2000539, 2000542, 2000544, 2000548, 2000550, 2000552,
 2000554, 2000559, 2000561, 2000564, 2000566, 2000569, 2000573, 2000574, 2000576,
 2000578, 2000580, 2000581, 2000582, 2000583, 2000588, 2000590, 2000594, 2000595,
 2000596, 2000605, 2000611, 2000614, 2000615, 2000616, 2000627, 2000629, 2040002,
2ND DIVISION   
---------------
 2000001, 2000002, 2000007, 2000009, 2000015, 2000016, 2000020, 2000026, 2000027,
 2000029, 2000030, 2000032, 2000033, 2000034, 2000038, 2000040, 2000053, 2000054,
 2000056, 2000060, 2000067, 2000068, 2000069, 2000079, 2000082, 2000083, 2000086,
 2000087, 2000091, 2000093, 2000097, 2000099, 2000104, 2000105, 2000107, 2000109,
 2000113, 2000116, 2000122, 2000124, 2000126, 2000130, 2000131, 2000132, 2000134,
 2000136, 2000147, 2000148, 2000149, 2000154, 2000158, 2000159, 2000162, 2000167,
 2000168, 2000172, 2000174, 2000176, 2000177, 2000181, 2000186, 2000188, 2000189,
 2000190, 2000197, 2000198, 2000200, 2000201, 2000202, 2000205, 2000207, 2000208,
 2000211, 2000214, 2000216, 2000217, 2000222, 2000224, 2000225, 2000226, 2000227,
 2000231, 2000235, 2000237, 2000238, 2000241, 2000244, 2000245, 2000246, 2000254,
 2000258, 2000262, 2000268, 2000269, 2000275, 2000277, 2000278, 2000281, 2000283,
 2000286, 2000290, 2000292, 2000295, 2000298, 2000300, 2000302, 2000304, 2000305,
 2000310, 2000311, 2000314, 2000315, 2000316, 2000322, 2000324, 2000325, 2000328,
 2000329, 2000330, 2000331, 2000337, 2000342, 2000348, 2000357, 2000360, 2000362,
 2000363, 2000364, 2000369, 2000371, 2000373, 2000375, 2000376, 2000378, 2000379,
 2000380, 2000386, 2000390, 2000392, 2000395, 2000397, 2000402, 2000413, 2000414,
 2000417, 2000422, 2000423, 2000428, 2000432, 2000433, 2000434, 2000439, 2000444,
 2000445, 2000452, 2000453, 2000454, 2000455, 2000460, 2000461, 2000469, 2000471,
 2000473, 2000476, 2000481, 2000485, 2000488, 2000489, 2000492, 2000496, 2000497,
 2000502, 2000503, 2000507, 2000508, 2000509, 2000513, 2000514, 2000517, 2000519,
 2000521, 2000527, 2000529, 2000532, 2000535, 2000543, 2000547, 2000549, 2000551,
 2000557, 2000558, 2000560, 2000563, 2000568, 2000570, 2000571, 2000575, 2000584,
 2000585, 2000586, 2000591, 2000593, 2000597, 2000602, 2000604, 2000606, 2000608,
 2000609, 2000610, 2000612, 2000617, 2000618, 2000619, 2000622, 2000624, 2000625,
 2000626, 2000630, 2040001,
3RD DIVISION   
---------------
  BSEB, PATNA RESULT SUMMARY OF ANNUAL SECONDARY EXAMINATION, 2020 PAGE :  1708
ROLLCODE:32015 HIGH SCHOOL AMHARA KOTWALI, BANKA                  32-BANKA                                                                         
---------------------------------------------------------------------------------
 2000006, 2000012, 2000018, 2000021, 2000022, 2000024, 2000045, 2000059, 2000062,
 2000065, 2000076, 2000095, 2000106, 2000111, 2000112, 2000115, 2000118, 2000119,
 2000138, 2000146, 2000152, 2000153, 2000160, 2000166, 2000171, 2000182, 2000191,
 2000192, 2000193, 2000199, 2000204, 2000213, 2000218, 2000219, 2000223, 2000228,
 2000232, 2000233, 2000236, 2000239, 2000259, 2000274, 2000279, 2000282, 2000284,
 2000291, 2000299, 2000301, 2000303, 2000308, 2000327, 2000365, 2000367, 2000368,
 2000387, 2000391, 2000410, 2000427, 2000429, 2000431, 2000435, 2000447, 2000456,
 2000467, 2000475, 2000477, 2000482, 2000484, 2000490, 2000499, 2000501, 2000504,
 2000506, 2000511, 2000522, 2000526, 2000555, 2000556, 2000567, 2000572, 2000577,
 2000579, 2000589, 2000599, 2000600, 2000601, 2000607, 2000623, 2040003,
  BSEB, PATNA RESULT SUMMARY OF ANNUAL SECONDARY EXAMINATION, 2020 PAGE :  1709
ROLLCODE:32016 HIGH SCHOOL LAUGAIN AMARPUR, BANKA                 32-BANKA                                                                         
---------------------------------------------------------------------------------
1ST DIVISION   
---------------
 2000020, 2000022, 2000032, 2000034, 2000040, 2000049, 2000057, 2000058, 2000061,
 2000064, 2000069, 2000071, 2000072, 2000082, 2000084, 2000085, 2000086, 2000088,
 2000093, 2000095, 2000100,
2ND DIVISION   
---------------
 2000003, 2000004, 2000006, 2000016, 2000019, 2000023, 2000037, 2000041, 2000042,
 2000043, 2000047, 2000050, 2000051, 2000053, 2000056, 2000060, 2000062, 2000066,
 2000068, 2000073, 2000074, 2000079, 2000080, 2000081, 2000083, 2000087, 2000091,
 2000092, 2000096, 2040001,
3RD DIVISION   
---------------
 2000001, 2000002, 2000011, 2000014, 2000024, 2000025, 2000031, 2000044, 2000046,
 2000052, 2000054, 2000055, 2000063, 2000067, 2000075, 2000089,
  BSEB, PATNA RESULT SUMMARY OF ANNUAL SECONDARY EXAMINATION, 2020 PAGE :  1710
ROLLCODE:32017 R B R HIGH SCHOOL PATHRA, BANKA                    32-BANKA                                                                         
---------------------------------------------------------------------------------
1ST DIVISION   
---------------
 2000003, 2000026, 2000035, 2000046, 2000048, 2000050, 2000054, 2000055, 2000064,
 2000065, 2000071, 2000073, 2000084, 2000086, 2000099, 2000100, 2000104, 2000107,
 2000114, 2000115, 2000116, 2000119, 2000120, 2000121, 2000128, 2000130, 2000131,
 2000140, 2000149, 2000153, 2000156, 2000157, 2000166, 2000184, 2000187, 2000189,
 2000191, 2000197, 2000204, 2000208, 2000213, 2000216, 2000227, 2000228, 2000230,
 2000231, 2000232, 2000233, 2000235, 2000236, 2000243,
2ND DIVISION   
---------------
 2000002, 2000005, 2000006, 2000009, 2000010, 2000013, 2000015, 2000016, 2000019,
 2000024, 2000028, 2000036, 2000037, 2000039, 2000044, 2000045, 2000047, 2000051,
 2000052, 2000056, 2000062, 2000070, 2000072, 2000074, 2000075, 2000077, 2000078,
 2000079, 2000080, 2000083, 2000085, 2000088, 2000089, 2000091, 2000096, 2000097,
 2000098, 2000101, 2000109, 2000110, 2000112, 2000118, 2000122, 2000129, 2000133,
 2000135, 2000136, 2000137, 2000141, 2000142, 2000148, 2000155, 2000159, 2000160,
 2000162, 2000163, 2000168, 2000169, 2000170, 2000171, 2000172, 2000177, 2000178,
 2000183, 2000186, 2000188, 2000192, 2000196, 2000198, 2000199, 2000201, 2000203,
 2000205, 2000209, 2000215, 2000222, 2000223, 2000225, 2000226, 2040001, 2040002,
 2040003,
3RD DIVISION   
---------------
 2000001, 2000004, 2000007, 2000008, 2000012, 2000014, 2000017, 2000018, 2000020,
 2000022, 2000025, 2000029, 2000030, 2000031, 2000032, 2000033, 2000034, 2000038,
 2000041, 2000042, 2000043, 2000049, 2000053, 2000059, 2000060, 2000063, 2000066,
 2000067, 2000068, 2000069, 2000076, 2000081, 2000082, 2000087, 2000090, 2000092,
 2000093, 2000094, 2000095, 2000103, 2000105, 2000108, 2000113, 2000117, 2000124,
 2000125, 2000132, 2000134, 2000147, 2000150, 2000151, 2000161, 2000174, 2000185,
 2000194, 2000202, 2000212, 2000224, 2000237, 2000239, 2000240, 2000241,
  BSEB, PATNA RESULT SUMMARY OF ANNUAL SECONDARY EXAMINATION, 2020 PAGE :  1711
ROLLCODE:32018 HIGH SCHOOL BABHANGAMA, BANKA                      32-BANKA                                                                         
---------------------------------------------------------------------------------
1ST DIVISION   
---------------
 2000006, 2000019, 2000022, 2000042, 2000045, 2000046, 2000048, 2000050, 2000062,
 2000074, 2000075, 2000078, 2000086, 2000088, 2000097, 2000102, 2000107, 2000108,
 2000109, 2000111, 2000112, 2000116, 2000122, 2000123, 2000125, 2000126, 2000129,
 2000132, 2000135, 2000137, 2000141, 2000142, 2000143, 2000145, 2000153, 2000160,
 2000162, 2000164, 2000165, 2000168, 2000170, 2000171, 2000178, 2000182, 2000183,
 2000184, 2000186, 2000187, 2000189, 2040002,
2ND DIVISION   
---------------
 2000002, 2000009, 2000010, 2000012, 2000013, 2000018, 2000020, 2000021, 2000024,
 2000025, 2000027, 2000028, 2000029, 2000031, 2000036, 2000047, 2000051, 2000056,
 2000070, 2000072, 2000076, 2000080, 2000081, 2000084, 2000085, 2000091, 2000093,
 2000094, 2000095, 2000099, 2000100, 2000105, 2000106, 2000110, 2000115, 2000117,
 2000118, 2000119, 2000120, 2000124, 2000127, 2000128, 2000131, 2000133, 2000136,
 2000138, 2000144, 2000148, 2000150, 2000151, 2000154, 2000155, 2000156, 2000157,
 2000158, 2000159, 2000161, 2000163, 2000169, 2000176, 2000180, 2000181, 2000185,
 2000191, 2040001,
3RD DIVISION   
---------------
 2000003, 2000004, 2000005, 2000007, 2000008, 2000017, 2000026, 2000030, 2000033,
 2000034, 2000037, 2000038, 2000041, 2000043, 2000059, 2000061, 2000064, 2000065,
 2000067, 2000068, 2000071, 2000079, 2000082, 2000096, 2000098, 2000101, 2000130,
 2000134, 2000140, 2000146, 2000147, 2000149, 2000152, 2000172, 2000177, 2000188,
 2000190,
  BSEB, PATNA RESULT SUMMARY OF ANNUAL SECONDARY EXAMINATION, 2020 PAGE :  1712
ROLLCODE:32019 ANGYAVIDYA BHAWAN HIGH SCHOOL KASBA, BANKA         32-BANKA                                                                         
---------------------------------------------------------------------------------
1ST DIVISION   
---------------
 2000006, 2000010, 2000011, 2000021, 2000022, 2000029, 2000030, 2000040, 2000043,
 2000048, 2000049, 2000067, 2000069, 2000070, 2000072, 2000073, 2000075, 2000076,
 2000077, 2000082, 2000083, 2000086, 2000089, 2000096, 2000097, 2000098, 2000102,
 2000103, 2000104, 2000106, 2000107, 2000116, 2000118, 2000120, 2000122, 2000126,
 2000131, 2000133, 2000134, 2000136, 2000137, 2040001, 2040002,
2ND DIVISION   
---------------
 2000001, 2000005, 2000009, 2000013, 2000015, 2000016, 2000018, 2000023, 2000024,
 2000025, 2000026, 2000027, 2000028, 2000031, 2000032, 2000033, 2000036, 2000037,
 2000041, 2000042, 2000044, 2000050, 2000051, 2000052, 2000053, 2000057, 2000065,
 2000071, 2000074, 2000079, 2000080, 2000081, 2000094, 2000095, 2000099, 2000100,
 2000101, 2000105, 2000108, 2000109, 2000111, 2000117, 2000123, 2000125, 2000127,
 2000128, 2000130, 2000132, 2000138, 2040003,
3RD DIVISION   
---------------
 2000003, 2000004, 2000007, 2000008, 2000012, 2000014, 2000017, 2000019, 2000020,
 2000034, 2000035, 2000038, 2000039, 2000045, 2000046, 2000047, 2000054, 2000058,
 2000060, 2000061, 2000064, 2000068, 2000087, 2000088, 2000090, 2000092, 2000110,
 2000112, 2000113, 2000114, 2000115, 2000119, 2000129, 2000139,
  BSEB, PATNA RESULT SUMMARY OF ANNUAL SECONDARY EXAMINATION, 2020 PAGE :  1713
ROLLCODE:32020 NIRMALA GIRLS HIGH SCHOOL HARIMOHRA, BANKA         32-BANKA                                                                         
---------------------------------------------------------------------------------
1ST DIVISION   
---------------
 2000002, 2000003, 2000004, 2000005, 2000006, 2000007, 2000008, 2000009, 2000010,
 2000011, 2000012, 2000014, 2000015, 2000016, 2000017, 2000018, 2000019, 2000022,
 2000023, 2000024, 2000025, 2000026, 2000030, 2000031, 2000032, 2000034, 2000035,
 2000036, 2000037, 2000038, 2000039, 2000041, 2000042, 2000043, 2000045, 2000046,
 2000047, 2000049, 2000050, 2000051, 2000052, 2000054, 2000055, 2000056, 2000057,
 2000058, 2000060, 2000061, 2000062, 2000063, 2000065, 2000066, 2000067, 2000069,
 2000071, 2000072, 2000073, 2000074, 2000075, 2000076, 2000077, 2000078, 2000079,
 2000080, 2000082, 2000083, 2000084, 2000085, 2000086, 2000088, 2000089, 2000090,
 2000092, 2000093, 2000095, 2000096, 2000097, 2000098, 2000099, 2000100, 2000101,
 2000102, 2000103, 2000105, 2000107, 2000108, 2000109, 2000110, 2000111, 2000113,
 2000114, 2000115, 2000116, 2000117, 2000118, 2000120, 2000121, 2000122, 2000123,
 2000124, 2000125, 2000126, 2000127, 2000128, 2000129, 2000130, 2000132, 2000133,
 2000134, 2000135, 2000137, 2000138,
2ND DIVISION   
---------------
 2000001, 2000013, 2000021, 2000027, 2000028, 2000029, 2000033, 2000040, 2000044,
 2000048, 2000053, 2000059, 2000064, 2000068, 2000070, 2000081, 2000087, 2000094,
 2000104, 2000112, 2000119, 2000131,
3RD DIVISION   
---------------
 2000136,
  BSEB, PATNA RESULT SUMMARY OF ANNUAL SECONDARY EXAMINATION, 2020 PAGE :  1714
ROLLCODE:32021 M D N HIGH SCHOOL DUMRAMA BANKA                    32-BANKA                                                                         
---------------------------------------------------------------------------------
1ST DIVISION   
---------------
 2000002, 2000006, 2000011, 2000012, 2000013, 2000014, 2000015, 2000018, 2000023,
 2000024, 2000026, 2000031, 2000034, 2000035, 2000041, 2000045, 2000053, 2000054,
 2000063, 2000070, 2000072, 2000091, 2000097, 2000098, 2000099, 2000101, 2000105,
 2000108, 2000115, 2000123, 2000129, 2000130, 2000134, 2000151, 2000156, 2000157,
 2000161, 2000165, 2000169, 2000170, 2000172, 2000173, 2000175, 2000176, 2000180,
 2000181, 2000183, 2000188, 2000189, 2000194, 2000197, 2000198, 2000200, 2000205,
 2000210, 2000211, 2000216, 2000217, 2000222, 2000229, 2000237, 2000238, 2000239,
 2000240, 2000244, 2000248, 2000252, 2000256, 2040003,
2ND DIVISION   
---------------
 2000001, 2000008, 2000009, 2000022, 2000030, 2000032, 2000037, 2000038, 2000043,
 2000047, 2000055, 2000059, 2000062, 2000066, 2000069, 2000071, 2000077, 2000078,
 2000079, 2000082, 2000083, 2000085, 2000086, 2000088, 2000092, 2000094, 2000100,
 2000102, 2000103, 2000106, 2000109, 2000110, 2000111, 2000112, 2000119, 2000122,
 2000124, 2000126, 2000128, 2000140, 2000141, 2000144, 2000145, 2000146, 2000147,
 2000150, 2000153, 2000155, 2000160, 2000162, 2000163, 2000164, 2000168, 2000174,
 2000182, 2000184, 2000185, 2000186, 2000190, 2000191, 2000193, 2000195, 2000196,
 2000199, 2000202, 2000204, 2000207, 2000212, 2000213, 2000214, 2000215, 2000221,
 2000225, 2000226, 2000227, 2000228, 2000230, 2000231, 2000232, 2000233, 2000234,
 2000243, 2000247, 2000250, 2000251, 2000253, 2000255, 2040001, 2040004,
3RD DIVISION   
---------------
 2000003, 2000004, 2000025, 2000028, 2000048, 2000049, 2000051, 2000052, 2000065,
 2000074, 2000081, 2000090, 2000095, 2000104, 2000113, 2000117, 2000118, 2000120,
 2000125, 2000127, 2000132, 2000133, 2000135, 2000136, 2000137, 2000138, 2000139,
 2000143, 2000159, 2000166, 2000192, 2000218, 2000223, 2000224, 2000236, 2000241,
 2000242, 2040002,
  BSEB, PATNA RESULT SUMMARY OF ANNUAL SECONDARY EXAMINATION, 2020 PAGE :  1715
ROLLCODE:32022 AZAD HIGH SCHOOL BISHANPUR, BANKA                  32-BANKA                                                                         
---------------------------------------------------------------------------------
1ST DIVISION   
---------------
 2000008, 2000009, 2000011, 2000012, 2000016, 2000017, 2000018, 2000019, 2000026,
 2000029, 2000042, 2000043, 2000048, 2000055, 2000060, 2000061, 2000065, 2000066,
 2000067, 2000072, 2000074, 2000075, 2000076, 2000077, 2000080, 2000082, 2000083,
 2000085, 2000088, 2000089, 2000091, 2000092, 2000093, 2000094, 2000095, 2000097,
 2000101, 2000102, 2000105, 2000110, 2000111, 2000115, 2000116, 2000118, 2000120,
 2000122, 2000128, 2000129, 2000130, 2000131, 2000138, 2000142, 2000144, 2000147,
 2000148, 2000158, 2040011,
2ND DIVISION   
---------------
 2000001, 2000003, 2000007, 2000010, 2000014, 2000015, 2000022, 2000023, 2000024,
 2000025, 2000030, 2000031, 2000032, 2000033, 2000034, 2000035, 2000038, 2000039,
 2000041, 2000044, 2000045, 2000050, 2000051, 2000052, 2000054, 2000057, 2000062,
 2000064, 2000078, 2000081, 2000084, 2000090, 2000098, 2000106, 2000112, 2000113,
 2000114, 2000119, 2000121, 2000123, 2000124, 2000126, 2000127, 2000132, 2000133,
 2000134, 2000136, 2000137, 2000140, 2000141, 2000149, 2000150, 2000151, 2000153,
 2000154, 2000155, 2000156, 2040003, 2040004, 2040007, 2040008, 2040009, 2040010,
 2040012,
3RD DIVISION   
---------------
 2000002, 2000004, 2000005, 2000006, 2000013, 2000020, 2000028, 2000040, 2000046,
 2000047, 2000056, 2000058, 2000059, 2000063, 2000068, 2000069, 2000070, 2000071,
 2000073, 2000087, 2000117, 2000143, 2000157, 2000159, 2040001, 2040002, 2040005,
 2040006, 2040013,
  BSEB, PATNA RESULT SUMMARY OF ANNUAL SECONDARY EXAMINATION, 2020 PAGE :  1716
ROLLCODE:32023 S G G HIGH SCHOOL BISHWASPUR, BANKA                32-BANKA                                                                         
---------------------------------------------------------------------------------
1ST DIVISION   
---------------
 2000004, 2000008, 2000010, 2000015, 2000016, 2000033, 2000036, 2000041, 2000042,
 2000050, 2000051, 2000053, 2000056, 2000063, 2000066, 2000067, 2000069, 2000073,
 2000074, 2000090, 2000097, 2000098, 2000100, 2000102, 2000104, 2000105, 2000106,
 2000110, 2000120, 2000121, 2000128, 2000134, 2000139, 2000140, 2000141, 2000145,
 2000151, 2000153, 2000157, 2000161,
2ND DIVISION   
---------------
 2000001, 2000002, 2000005, 2000007, 2000013, 2000017, 2000020, 2000025, 2000026,
 2000028, 2000030, 2000034, 2000038, 2000040, 2000043, 2000044, 2000045, 2000046,
 2000052, 2000058, 2000059, 2000068, 2000070, 2000075, 2000076, 2000077, 2000078,
 2000081, 2000082, 2000086, 2000087, 2000088, 2000089, 2000091, 2000094, 2000096,
 2000101, 2000103, 2000107, 2000108, 2000111, 2000113, 2000114, 2000116, 2000117,
 2000118, 2000122, 2000123, 2000124, 2000126, 2000127, 2000131, 2000133, 2000135,
 2000137, 2000142, 2000143, 2000148, 2000149, 2000150, 2000152, 2000154, 2000155,
 2000156, 2000158, 2000159, 2000160, 2000163,
3RD DIVISION   
---------------
 2000006, 2000014, 2000021, 2000022, 2000023, 2000031, 2000032, 2000039, 2000054,
 2000055, 2000060, 2000061, 2000062, 2000064, 2000071, 2000072, 2000079, 2000084,
 2000092, 2000093, 2000095, 2000099, 2000112, 2000115, 2000119, 2000125, 2000129,
 2000130, 2000132, 2000136, 2000147, 2000162,
  BSEB, PATNA RESULT SUMMARY OF ANNUAL SECONDARY EXAMINATION, 2020 PAGE :  1717
ROLLCODE:32024 S S B S M G H/S SUIYAGHUTHIA, BANKA                32-BANKA                                                                         
---------------------------------------------------------------------------------
1ST DIVISION   
---------------
 2000002, 2000015, 2000024, 2000025, 2000040, 2000042, 2000045, 2000046, 2000049,
 2000050, 2000054, 2000060, 2000071, 2000073, 2000084, 2000085, 2000086, 2000091,
 2000100, 2000101, 2000103, 2000112, 2000113, 2000123, 2000126, 2000128, 2000132,
 2000140, 2000147, 2000162, 2000163, 2000171, 2000174, 2000177, 2000198, 2000208,
 2000221, 2000236, 2000238, 2000246, 2000249, 2000250, 2000251, 2000255, 2000258,
 2000261, 2000262, 2000265, 2000271, 2000274, 2000275, 2000278, 2000284, 2000285,
 2000291, 2000292, 2000298, 2000299, 2000305, 2000307, 2000309, 2000318, 2000332,
 2000361, 2000362, 2000364, 2000368, 2000371, 2000375, 2000377, 2000381, 2000388,
 2000390, 2000391, 2000392, 2000394, 2000398, 2000405, 2000406, 2000409, 2000410,
 2000411, 2000412, 2000414, 2000416, 2000432, 2000440, 2000449, 2000456, 2000457,
 2000459, 2040001,
2ND DIVISION   
---------------
 2000004, 2000005, 2000009, 2000010, 2000011, 2000012, 2000013, 2000021, 2000022,
 2000023, 2000026, 2000028, 2000030, 2000032, 2000034, 2000035, 2000036, 2000043,
 2000044, 2000051, 2000053, 2000055, 2000059, 2000062, 2000063, 2000064, 2000066,
 2000068, 2000074, 2000076, 2000078, 2000080, 2000081, 2000082, 2000083, 2000089,
 2000090, 2000094, 2000097, 2000098, 2000104, 2000108, 2000109, 2000114, 2000116,
 2000119, 2000122, 2000125, 2000129, 2000131, 2000138, 2000143, 2000146, 2000148,
 2000164, 2000165, 2000173, 2000178, 2000184, 2000185, 2000186, 2000191, 2000199,
 2000206, 2000207, 2000210, 2000218, 2000220, 2000226, 2000228, 2000231, 2000233,
 2000234, 2000235, 2000237, 2000242, 2000243, 2000247, 2000248, 2000252, 2000256,
 2000259, 2000264, 2000266, 2000267, 2000270, 2000276, 2000277, 2000282, 2000287,
 2000288, 2000289, 2000306, 2000308, 2000311, 2000312, 2000316, 2000317, 2000321,
 2000322, 2000323, 2000324, 2000328, 2000329, 2000330, 2000336, 2000340, 2000347,
 2000349, 2000354, 2000356, 2000358, 2000360, 2000365, 2000367, 2000372, 2000373,
 2000374, 2000376, 2000382, 2000384, 2000386, 2000389, 2000393, 2000396, 2000397,
 2000400, 2000403, 2000404, 2000407, 2000417, 2000419, 2000420, 2000424, 2000427,
 2000430, 2000431, 2000434, 2000435, 2000437, 2000443, 2000448, 2040002,
3RD DIVISION   
---------------
 2000020, 2000027, 2000031, 2000033, 2000038, 2000039, 2000047, 2000057, 2000067,
 2000069, 2000079, 2000092, 2000095, 2000099, 2000110, 2000111, 2000115, 2000120,
 2000124, 2000130, 2000133, 2000136, 2000137, 2000149, 2000190, 2000192, 2000193,
 2000200, 2000202, 2000212, 2000214, 2000215, 2000216, 2000219, 2000223, 2000224,
 2000230, 2000240, 2000241, 2000244, 2000260, 2000263, 2000281, 2000293, 2000302,
 2000303, 2000304, 2000314, 2000319, 2000326, 2000331, 2000344, 2000345, 2000357,
 2000366, 2000369, 2000370, 2000385, 2000399, 2000402, 2000413, 2000421, 2000423,
 2000425, 2000426, 2000428, 2000433, 2000439, 2000441, 2000442, 2000445, 2000447,
 2000450, 2000451, 2000452, 2000455, 2000461,
  BSEB, PATNA RESULT SUMMARY OF ANNUAL SECONDARY EXAMINATION, 2020 PAGE :  1718
ROLLCODE:32025 HIGH SCHOOL BHARKO BANKA                           32-BANKA                                                                         
---------------------------------------------------------------------------------
1ST DIVISION   
---------------
 2000003, 2000008, 2000010, 2000014, 2000030, 2000036, 2000043, 2000063, 2000097,
 2000100, 2000101, 2000105, 2000106, 2000121, 2000122, 2000124, 2000152, 2000161,
 2000164, 2000165, 2000168, 2000171, 2000174, 2000179, 2000181, 2000185, 2000191,
 2000192, 2000194, 2000195, 2000198, 2000202, 2000206, 2000210, 2000213, 2000214,
 2000217, 2000223, 2000225, 2000227, 2000231, 2000232, 2000236, 2000239, 2000243,
 2000250, 2000251, 2000253, 2000254, 2000255, 2000257, 2000258, 2000262, 2000271,
 2000280, 2000282, 2000284,
2ND DIVISION   
---------------
 2000001, 2000002, 2000004, 2000005, 2000006, 2000007, 2000009, 2000012, 2000013,
 2000018, 2000019, 2000024, 2000025, 2000026, 2000027, 2000029, 2000031, 2000032,
 2000037, 2000040, 2000041, 2000042, 2000048, 2000057, 2000058, 2000061, 2000066,
 2000069, 2000070, 2000071, 2000072, 2000075, 2000077, 2000078, 2000079, 2000080,
 2000083, 2000084, 2000085, 2000086, 2000088, 2000089, 2000092, 2000094, 2000102,
 2000107, 2000108, 2000120, 2000125, 2000126, 2000128, 2000131, 2000132, 2000133,
 2000135, 2000136, 2000137, 2000139, 2000141, 2000143, 2000146, 2000147, 2000148,
 2000149, 2000155, 2000156, 2000162, 2000166, 2000167, 2000169, 2000177, 2000178,
 2000182, 2000184, 2000186, 2000190, 2000193, 2000197, 2000201, 2000204, 2000208,
 2000211, 2000215, 2000216, 2000218, 2000220, 2000222, 2000224, 2000226, 2000228,
 2000230, 2000237, 2000240, 2000245, 2000246, 2000248, 2000249, 2000256, 2000259,
 2000263, 2000268, 2000269, 2000272, 2000273, 2000274, 2000275, 2000276, 2000279,
 2000283, 2000286, 2000287, 2040001,
3RD DIVISION   
---------------
 2000033, 2000044, 2000060, 2000064, 2000065, 2000073, 2000090, 2000093, 2000095,
 2000109, 2000111, 2000114, 2000115, 2000118, 2000127, 2000134, 2000138, 2000151,
 2000157, 2000163, 2000170, 2000189, 2000196, 2000199, 2000212, 2000219, 2000229,
 2000233, 2000234, 2000241, 2000242, 2000247, 2000260, 2000267, 2000278,
  BSEB, PATNA RESULT SUMMARY OF ANNUAL SECONDARY EXAMINATION, 2020 PAGE :  1719
ROLLCODE:32026 MADITA VIDYARTHI H/S BHARATSHILA, BANKA            32-BANKA                                                                         
---------------------------------------------------------------------------------
1ST DIVISION   
---------------
 2000001, 2000005, 2000039, 2000040, 2000041, 2000049, 2000050, 2000056, 2000057,
 2000063, 2000070, 2000074, 2000075, 2000077, 2000078, 2000080, 2000087, 2000089,
 2000090, 2000096, 2000098, 2000102, 2000105, 2000108, 2000111, 2000112, 2000114,
 2000117, 2000118, 2000125, 2000126, 2000127, 2000130, 2000131, 2000132, 2000136,
 2000137, 2040001,
2ND DIVISION   
---------------
 2000002, 2000015, 2000017, 2000021, 2000023, 2000029, 2000030, 2000032, 2000033,
 2000034, 2000035, 2000036, 2000037, 2000038, 2000042, 2000046, 2000047, 2000051,
 2000052, 2000064, 2000068, 2000071, 2000072, 2000073, 2000079, 2000083, 2000085,
 2000086, 2000092, 2000093, 2000099, 2000100, 2000101, 2000103, 2000104, 2000106,
 2000107, 2000109, 2000115, 2000116, 2000119, 2000120, 2000121, 2000122, 2000124,
 2000128, 2000129, 2000133, 2040002, 2040003,
3RD DIVISION   
---------------
 2000003, 2000004, 2000007, 2000008, 2000011, 2000013, 2000020, 2000022, 2000024,
 2000025, 2000027, 2000028, 2000043, 2000044, 2000045, 2000048, 2000059, 2000061,
 2000062, 2000066, 2000069, 2000082, 2000088, 2000091, 2000094, 2000110, 2000113,
  BSEB, PATNA RESULT SUMMARY OF ANNUAL SECONDARY EXAMINATION, 2020 PAGE :  1720
ROLLCODE:32027 ADARSH H/S PONKARIGARHI BANKA                      32-BANKA                                                                         
---------------------------------------------------------------------------------
1ST DIVISION   
---------------
 2000007, 2000008, 2000017, 2000018, 2000031, 2000033, 2000044, 2000045, 2000047,
 2000055, 2000068, 2000071, 2000072, 2000073, 2000078, 2000080, 2000085, 2000088,
 2000089, 2000093, 2000094, 2000097, 2000099, 2000101, 2000105, 2000106, 2000107,
 2000110, 2000111, 2000115, 2000118, 2000120, 2000123, 2000126, 2000127, 2000128,
 2000131, 2000132, 2000140, 2040004, 2040005, 2040006, 2040007, 2040008,
2ND DIVISION   
---------------
 2000002, 2000003, 2000004, 2000011, 2000016, 2000021, 2000022, 2000023, 2000026,
 2000027, 2000028, 2000039, 2000040, 2000048, 2000050, 2000052, 2000053, 2000056,
 2000057, 2000058, 2000059, 2000064, 2000065, 2000066, 2000069, 2000070, 2000077,
 2000082, 2000083, 2000084, 2000087, 2000090, 2000091, 2000092, 2000095, 2000102,
 2000103, 2000104, 2000108, 2000109, 2000113, 2000116, 2000121, 2000122, 2000124,
 2000125, 2000129, 2000130, 2000133, 2000134, 2000135, 2000136, 2040001, 2040002,
 2040003,
3RD DIVISION   
---------------
 2000010, 2000012, 2000013, 2000015, 2000019, 2000035, 2000038, 2000049, 2000054,
 2000067, 2000098, 2000100, 2000114, 2000117, 2000119, 2000137, 2000138, 2000139,
  BSEB, PATNA RESULT SUMMARY OF ANNUAL SECONDARY EXAMINATION, 2020 PAGE :  1721
ROLLCODE:32028 M R D HIGH SCHOOL BANKA                            32-BANKA                                                                         
---------------------------------------------------------------------------------
1ST DIVISION   
---------------
 2000003, 2000006, 2000011, 2000013, 2000022, 2000023, 2000038, 2000042, 2000044,
 2000050, 2000060, 2000080, 2000094, 2000115, 2000124, 2000128, 2000134, 2000135,
 2000138, 2000143, 2000150, 2000151, 2000154, 2000158, 2000159, 2000160, 2000161,
 2000173, 2000180, 2000181, 2000182, 2000187, 2000191, 2000192, 2000201, 2000205,
 2000216, 2000217, 2000218, 2000219, 2000226, 2000229, 2000241, 2000243, 2000244,
 2000246, 2000251, 2000262, 2040001,
2ND DIVISION   
---------------
 2000002, 2000004, 2000005, 2000008, 2000012, 2000018, 2000020, 2000024, 2000025,
 2000028, 2000029, 2000030, 2000031, 2000032, 2000033, 2000035, 2000037, 2000040,
 2000041, 2000047, 2000049, 2000051, 2000053, 2000055, 2000058, 2000061, 2000064,
 2000069, 2000071, 2000072, 2000075, 2000076, 2000078, 2000079, 2000082, 2000083,
 2000085, 2000089, 2000091, 2000095, 2000096, 2000097, 2000098, 2000109, 2000110,
 2000111, 2000113, 2000120, 2000121, 2000126, 2000127, 2000129, 2000130, 2000141,
 2000144, 2000147, 2000148, 2000149, 2000156, 2000164, 2000168, 2000169, 2000175,
 2000176, 2000177, 2000179, 2000183, 2000184, 2000185, 2000188, 2000190, 2000194,
 2000196, 2000202, 2000203, 2000207, 2000213, 2000222, 2000224, 2000225, 2000227,
 2000233, 2000235, 2000240, 2000245, 2000250, 2000252, 2000261, 2040002,
3RD DIVISION   
---------------
 2000001, 2000009, 2000014, 2000016, 2000017, 2000019, 2000034, 2000039, 2000043,
 2000046, 2000052, 2000057, 2000067, 2000084, 2000086, 2000093, 2000099, 2000101,
 2000103, 2000133, 2000139, 2000140, 2000152, 2000162, 2000163, 2000165, 2000166,
 2000178, 2000208, 2000209, 2000210, 2000215, 2000220, 2000221, 2000223, 2000228,
 2000238, 2000242, 2000247, 2000249, 2000256, 2000258, 2000259,
  BSEB, PATNA RESULT SUMMARY OF ANNUAL SECONDARY EXAMINATION, 2020 PAGE :  1722
ROLLCODE:32029 C N D HIGH SCHOOL BOUNSI BANKA                     32-BANKA                                                                         
---------------------------------------------------------------------------------
1ST DIVISION   
---------------
 2000009, 2000011, 2000013, 2000017, 2000019, 2000028, 2000031, 2000034, 2000035,
 2000038, 2000047, 2000051, 2000055, 2000059, 2000060, 2000063, 2000070, 2000072,
 2000074, 2000081, 2000099, 2000105, 2000116, 2000118, 2000129, 2000130, 2000131,
 2000132, 2000145, 2000146, 2000149, 2000150, 2000152, 2000153, 2000161, 2000171,
 2000172, 2000173, 2000191, 2000202, 2000204, 2000207, 2000209, 2000211, 2000213,
 2000223, 2000233, 2000242, 2000253, 2000262, 2000263, 2000264, 2000266, 2000267,
 2000268, 2000269, 2000274, 2000278, 2000279, 2000281, 2000283, 2000287, 2000290,
 2000295, 2000296, 2000304, 2000309, 2000312, 2000322, 2000323, 2000324, 2000326,
 2000327, 2000328, 2000333, 2000336, 2000338, 2000342, 2000346, 2000355, 2000357,
 2000361, 2000365, 2000377, 2000384, 2000385, 2000387, 2000388, 2000389, 2040002,
 2040008,
2ND DIVISION   
---------------
 2000007, 2000008, 2000010, 2000020, 2000021, 2000030, 2000033, 2000044, 2000053,
 2000056, 2000064, 2000067, 2000068, 2000071, 2000082, 2000085, 2000086, 2000090,
 2000091, 2000092, 2000094, 2000096, 2000098, 2000106, 2000107, 2000109, 2000110,
 2000113, 2000114, 2000115, 2000122, 2000123, 2000124, 2000127, 2000128, 2000133,
 2000134, 2000135, 2000137, 2000138, 2000143, 2000144, 2000155, 2000158, 2000160,
 2000165, 2000169, 2000174, 2000176, 2000178, 2000183, 2000192, 2000198, 2000205,
 2000212, 2000219, 2000224, 2000225, 2000228, 2000236, 2000238, 2000241, 2000244,
 2000249, 2000252, 2000254, 2000257, 2000258, 2000259, 2000261, 2000277, 2000285,
 2000286, 2000291, 2000293, 2000298, 2000300, 2000301, 2000305, 2000306, 2000308,
 2000310, 2000313, 2000314, 2000316, 2000318, 2000320, 2000321, 2000325, 2000330,
 2000331, 2000332, 2000334, 2000339, 2000341, 2000343, 2000345, 2000349, 2000352,
 2000354, 2000358, 2000360, 2000363, 2000364, 2000367, 2000375, 2000383, 2000391,
 2040001, 2040003, 2040004, 2040006, 2040009,
3RD DIVISION   
---------------
 2000003, 2000012, 2000023, 2000024, 2000027, 2000032, 2000039, 2000042, 2000046,
 2000052, 2000054, 2000057, 2000061, 2000062, 2000065, 2000066, 2000077, 2000083,
 2000087, 2000089, 2000097, 2000100, 2000103, 2000104, 2000108, 2000112, 2000117,
 2000119, 2000120, 2000121, 2000126, 2000139, 2000140, 2000141, 2000142, 2000159,
 2000166, 2000168, 2000170, 2000179, 2000180, 2000181, 2000184, 2000186, 2000187,
 2000189, 2000190, 2000193, 2000195, 2000197, 2000200, 2000201, 2000203, 2000206,
 2000208, 2000210, 2000214, 2000215, 2000216, 2000217, 2000218, 2000220, 2000221,
 2000226, 2000229, 2000230, 2000231, 2000232, 2000234, 2000235, 2000237, 2000239,
 2000240, 2000243, 2000245, 2000246, 2000248, 2000250, 2000251, 2000255, 2000256,
 2000260, 2000265, 2000273, 2000288, 2000292, 2000311, 2000315, 2000340, 2000344,
 2000348, 2000351, 2000362, 2000368, 2000369, 2000370, 2000371, 2000372, 2000374,
 2000378, 2000381, 2000382, 2000390, 2040005, 2040007,
  BSEB, PATNA RESULT SUMMARY OF ANNUAL SECONDARY EXAMINATION, 2020 PAGE :  1723
ROLLCODE:32030 S L G P A H/S PATWA SRIPATHAR, BANKA               32-BANKA                                                                         
---------------------------------------------------------------------------------
1ST DIVISION   
---------------
 2000012, 2000035, 2000039, 2000048, 2000058, 2000063, 2000064, 2000065, 2000083,
 2000088, 2000092, 2000094, 2000096, 2000102, 2000117, 2000158, 2000162, 2000163,
 2000176, 2000181, 2000185, 2000187, 2000191, 2000192, 2000193, 2000198, 2000199,
 2000219, 2000223, 2000234, 2000242, 2000244, 2000245, 2000257, 2000260, 2000261,
 2000264, 2000278, 2000288, 2000289, 2000296, 2000298, 2000299, 2000300, 2000314,
 2000318, 2000319, 2000323, 2000324, 2000325, 2000327, 2000333, 2000334, 2000343,
 2000347, 2000350, 2000366, 2000369, 2000373, 2000374, 2000379, 2000380, 2000382,
 2000383, 2000386, 2000390, 2000393, 2000397, 2000399, 2000413, 2000416, 2000417,
 2000418, 2000419, 2000427, 2000430, 2000431, 2000434, 2000437, 2000440, 2000441,
 2000443, 2000444, 2000448, 2000449, 2000450, 2000452, 2000455, 2000456, 2040007,
2ND DIVISION   
---------------
 2000001, 2000005, 2000006, 2000008, 2000011, 2000013, 2000015, 2000016, 2000017,
 2000020, 2000022, 2000027, 2000028, 2000036, 2000041, 2000047, 2000051, 2000060,
 2000067, 2000068, 2000076, 2000077, 2000078, 2000080, 2000086, 2000089, 2000093,
 2000095, 2000100, 2000101, 2000109, 2000111, 2000112, 2000114, 2000116, 2000118,
 2000119, 2000120, 2000122, 2000123, 2000128, 2000129, 2000136, 2000138, 2000141,
 2000143, 2000147, 2000148, 2000149, 2000151, 2000167, 2000169, 2000175, 2000179,
 2000180, 2000182, 2000183, 2000188, 2000196, 2000200, 2000202, 2000203, 2000204,
 2000208, 2000210, 2000212, 2000214, 2000220, 2000224, 2000225, 2000226, 2000229,
 2000231, 2000236, 2000238, 2000239, 2000240, 2000247, 2000248, 2000250, 2000251,
 2000254, 2000255, 2000256, 2000265, 2000268, 2000273, 2000276, 2000277, 2000281,
 2000283, 2000284, 2000285, 2000286, 2000290, 2000291, 2000293, 2000295, 2000306,
 2000309, 2000311, 2000313, 2000321, 2000326, 2000329, 2000335, 2000338, 2000340,
 2000341, 2000342, 2000345, 2000346, 2000351, 2000352, 2000356, 2000357, 2000359,
 2000361, 2000363, 2000364, 2000365, 2000367, 2000368, 2000372, 2000376, 2000378,
 2000388, 2000392, 2000395, 2000396, 2000400, 2000405, 2000408, 2000410, 2000411,
 2000412, 2000415, 2000421, 2000426, 2000428, 2000429, 2000432, 2000435, 2000436,
 2000439, 2000445, 2000447, 2000457, 2040001, 2040002, 2040003, 2040004, 2040006,
 2040008,
3RD DIVISION   
---------------
 2000003, 2000009, 2000018, 2000019, 2000023, 2000024, 2000026, 2000029, 2000033,
 2000038, 2000042, 2000044, 2000050, 2000052, 2000055, 2000056, 2000066, 2000069,
 2000070, 2000071, 2000072, 2000073, 2000079, 2000090, 2000091, 2000097, 2000098,
 2000103, 2000104, 2000105, 2000107, 2000108, 2000110, 2000113, 2000115, 2000121,
 2000124, 2000125, 2000126, 2000127, 2000130, 2000134, 2000135, 2000142, 2000144,
 2000153, 2000154, 2000156, 2000157, 2000159, 2000164, 2000166, 2000171, 2000172,
 2000177, 2000178, 2000194, 2000209, 2000211, 2000213, 2000227, 2000228, 2000232,
 2000237, 2000243, 2000259, 2000262, 2000263, 2000267, 2000275, 2000280, 2000287,
 2000301, 2000303, 2000305, 2000310, 2000312, 2000317, 2000320, 2000322, 2000331,
 2000332, 2000339, 2000349, 2000353, 2000360, 2000370, 2000375, 2000377, 2000381,
 2000384, 2000387, 2000398, 2000402, 2000406, 2000420, 2000422, 2000423, 2000424,
 2000425, 2000442, 2000446, 2000453, 2000454, 2040005,
  BSEB, PATNA RESULT SUMMARY OF ANNUAL SECONDARY EXAMINATION, 2020 PAGE :  1724
ROLLCODE:32031 S N S HIGH SCHOOL MOHANPUR BANKA                   32-BANKA                                                                         
---------------------------------------------------------------------------------
1ST DIVISION   
---------------
 2000012, 2000014, 2000027, 2000030, 2000043, 2000053, 2000057, 2000075, 2000089,
 2000092, 2000093, 2000098, 2000108, 2000112, 2000113, 2000114, 2000117, 2000118,
 2000120, 2000122, 2000127, 2000138, 2000141, 2000151, 2000166, 2000167, 2000180,
 2000186, 2000187, 2000193, 2000194, 2000195, 2000199, 2000201, 2000204, 2000205,
 2000209, 2000210, 2000212, 2000223, 2000228, 2000236, 2000238, 2000246, 2000266,
 2000273, 2000274, 2000281, 2000283, 2000285, 2000287,
2ND DIVISION   
---------------
 2000005, 2000009, 2000013, 2000019, 2000020, 2000021, 2000023, 2000034, 2000041,
 2000046, 2000048, 2000054, 2000059, 2000060, 2000061, 2000074, 2000076, 2000078,
 2000087, 2000091, 2000094, 2000097, 2000105, 2000107, 2000110, 2000115, 2000119,
 2000121, 2000128, 2000129, 2000131, 2000133, 2000134, 2000135, 2000136, 2000139,
 2000140, 2000142, 2000143, 2000144, 2000145, 2000154, 2000156, 2000158, 2000160,
 2000161, 2000163, 2000168, 2000170, 2000171, 2000174, 2000175, 2000176, 2000178,
 2000179, 2000183, 2000185, 2000189, 2000190, 2000191, 2000198, 2000200, 2000202,
 2000203, 2000206, 2000213, 2000215, 2000216, 2000218, 2000219, 2000221, 2000224,
 2000227, 2000232, 2000240, 2000241, 2000243, 2000245, 2000247, 2000252, 2000253,
 2000256, 2000257, 2000260, 2000261, 2000262, 2000265, 2000270, 2000276, 2000278,
 2000279, 2000280, 2000282, 2000284, 2000289, 2040001, 2040002, 2040003,
3RD DIVISION   
---------------
 2000002, 2000003, 2000006, 2000007, 2000010, 2000011, 2000016, 2000018, 2000029,
 2000031, 2000042, 2000050, 2000051, 2000065, 2000070, 2000073, 2000079, 2000085,
 2000086, 2000090, 2000096, 2000106, 2000111, 2000116, 2000124, 2000126, 2000132,
 2000137, 2000146, 2000147, 2000149, 2000150, 2000152, 2000155, 2000159, 2000162,
 2000164, 2000165, 2000169, 2000173, 2000177, 2000182, 2000192, 2000197, 2000207,
 2000211, 2000222, 2000230, 2000231, 2000233, 2000235, 2000237, 2000239, 2000248,
 2000250, 2000251, 2000254, 2000258, 2000259, 2000268, 2000269, 2000271, 2000286,
  BSEB, PATNA RESULT SUMMARY OF ANNUAL SECONDARY EXAMINATION, 2020 PAGE :  1725
ROLLCODE:32032 GIRLS HIGH SCHOOL KADRACHAK, BANKA                 32-BANKA                                                                         
---------------------------------------------------------------------------------
1ST DIVISION   
---------------
 2000012, 2000017, 2000020, 2000026, 2000032, 2000060, 2000061, 2000064, 2000066,
 2000069, 2000071, 2000072, 2000073, 2000076, 2000078, 2000080, 2000082,
2ND DIVISION   
---------------
 2000001, 2000002, 2000003, 2000005, 2000007, 2000009, 2000010, 2000011, 2000016,
 2000019, 2000021, 2000022, 2000023, 2000025, 2000030, 2000035, 2000036, 2000038,
 2000039, 2000043, 2000044, 2000053, 2000057, 2000062, 2000063, 2000065, 2000067,
 2000074, 2000075, 2000077, 2000079, 2000081,
3RD DIVISION   
---------------
 2000004, 2000008, 2000013, 2000029, 2000041, 2000042, 2000047, 2000048, 2000051,
 2000052, 2000058, 2000059, 2000070,
  BSEB, PATNA RESULT SUMMARY OF ANNUAL SECONDARY EXAMINATION, 2020 PAGE :  1726
ROLLCODE:32033 B N JHA HIGH SCHOOL KAMALPUR BANKA                 32-BANKA                                                                         
---------------------------------------------------------------------------------
1ST DIVISION   
---------------
 2000005, 2000007, 2000008, 2000020, 2000025, 2000038, 2000041, 2000042, 2000047,
 2000048, 2000049, 2000051, 2000055, 2000058, 2000060, 2000069, 2000077, 2000078,
 2000081, 2000083, 2000090, 2000095, 2000096, 2000111, 2000116, 2000119, 2000135,
 2000138, 2000139, 2000149, 2000163, 2000164, 2000172, 2000174, 2000177, 2000178,
 2000181, 2000182, 2000185, 2000188, 2000193, 2000198, 2000200, 2000202,
2ND DIVISION   
---------------
 2000002, 2000004, 2000006, 2000009, 2000011, 2000014, 2000016, 2000018, 2000022,
 2000023, 2000031, 2000037, 2000039, 2000050, 2000052, 2000054, 2000056, 2000059,
 2000062, 2000068, 2000071, 2000072, 2000073, 2000075, 2000076, 2000079, 2000080,
 2000086, 2000087, 2000088, 2000089, 2000093, 2000097, 2000100, 2000110, 2000112,
 2000113, 2000114, 2000115, 2000117, 2000118, 2000120, 2000121, 2000122, 2000123,
 2000125, 2000128, 2000130, 2000131, 2000132, 2000134, 2000145, 2000146, 2000148,
 2000156, 2000157, 2000158, 2000159, 2000165, 2000167, 2000168, 2000169, 2000171,
 2000176, 2000184, 2000187, 2000189, 2000195, 2000196, 2000197, 2000203,
3RD DIVISION   
---------------
 2000003, 2000015, 2000021, 2000024, 2000030, 2000032, 2000036, 2000040, 2000045,
 2000046, 2000053, 2000064, 2000065, 2000070, 2000074, 2000085, 2000091, 2000094,
 2000099, 2000101, 2000103, 2000105, 2000109, 2000124, 2000127, 2000133, 2000136,
 2000142, 2000144, 2000150, 2000153, 2000154, 2000155, 2000162, 2000170, 2000175,
 2000179, 2000183, 2000191, 2000192,
  BSEB, PATNA RESULT SUMMARY OF ANNUAL SECONDARY EXAMINATION, 2020 PAGE :  1727
ROLLCODE:32034 RAJPUR HIGH SCHOOL RAJPUR, BANKA                   32-BANKA                                                                         
---------------------------------------------------------------------------------
1ST DIVISION   
---------------
 2000001, 2000008, 2000018, 2000020, 2000032, 2000034, 2000054, 2000064, 2000065,
 2000075, 2000076, 2000092, 2000112, 2000113, 2000123, 2000155, 2000156, 2000162,
 2000168, 2000170, 2000186, 2000190, 2000192, 2000195, 2000196, 2000197, 2000198,
 2000199, 2000204, 2000205, 2000215, 2000221, 2000235, 2000237, 2000238, 2000242,
 2000243, 2000245, 2000251, 2000252, 2000255, 2000257, 2000262, 2000264, 2000265,
 2000274, 2000282, 2000285, 2000286, 2000296, 2000297, 2000301, 2000315, 2000318,
 2000319, 2040002,
2ND DIVISION   
---------------
 2000003, 2000004, 2000012, 2000015, 2000016, 2000019, 2000022, 2000023, 2000025,
 2000028, 2000033, 2000037, 2000046, 2000048, 2000049, 2000051, 2000067, 2000068,
 2000069, 2000070, 2000073, 2000074, 2000086, 2000088, 2000089, 2000090, 2000102,
 2000103, 2000105, 2000108, 2000110, 2000111, 2000116, 2000118, 2000121, 2000122,
 2000126, 2000128, 2000131, 2000136, 2000138, 2000139, 2000140, 2000144, 2000147,
 2000148, 2000152, 2000159, 2000160, 2000165, 2000169, 2000172, 2000174, 2000178,
 2000180, 2000184, 2000185, 2000187, 2000189, 2000191, 2000193, 2000194, 2000200,
 2000207, 2000208, 2000210, 2000211, 2000214, 2000217, 2000219, 2000220, 2000222,
 2000223, 2000224, 2000226, 2000228, 2000232, 2000234, 2000240, 2000244, 2000246,
 2000256, 2000258, 2000259, 2000261, 2000263, 2000268, 2000273, 2000277, 2000279,
 2000280, 2000281, 2000284, 2000287, 2000290, 2000292, 2000293, 2000295, 2000300,
 2000302, 2000303, 2000304, 2000306, 2000312, 2000314, 2000317, 2040001, 2040003,
3RD DIVISION   
---------------
 2000005, 2000006, 2000007, 2000009, 2000010, 2000011, 2000013, 2000014, 2000017,
 2000021, 2000024, 2000026, 2000027, 2000029, 2000030, 2000035, 2000036, 2000038,
 2000039, 2000040, 2000041, 2000042, 2000043, 2000044, 2000045, 2000050, 2000053,
 2000055, 2000056, 2000057, 2000060, 2000061, 2000062, 2000063, 2000066, 2000077,
 2000078, 2000081, 2000082, 2000083, 2000084, 2000087, 2000091, 2000095, 2000096,
 2000098, 2000100, 2000107, 2000119, 2000129, 2000130, 2000133, 2000134, 2000135,
 2000141, 2000142, 2000146, 2000149, 2000150, 2000153, 2000154, 2000167, 2000175,
 2000183, 2000203, 2000212, 2000216, 2000225, 2000231, 2000233, 2000239, 2000248,
 2000250, 2000253, 2000260, 2000270, 2000289, 2000298, 2000299, 2000305, 2000307,
 2000308, 2000310, 2040004, 2040005,
  BSEB, PATNA RESULT SUMMARY OF ANNUAL SECONDARY EXAMINATION, 2020 PAGE :  1728
ROLLCODE:32035 ADARSH BALIKA H/S AMARPUR BANKA                    32-BANKA                                                                         
---------------------------------------------------------------------------------
1ST DIVISION   
---------------
 2000011, 2000014, 2000015, 2000019, 2000022, 2000023, 2000049, 2000054, 2000056,
 2000071, 2000098, 2000106, 2000138, 2000139, 2000147, 2000153, 2000156, 2000166,
 2000168, 2000169, 2000172, 2000173, 2000176, 2000182, 2000185, 2000187, 2000188,
 2000195, 2000202, 2000206, 2000214, 2000215, 2000216, 2000217, 2000220, 2000223,
 2000224, 2000225, 2000226, 2000228, 2000235, 2000236, 2000239, 2000240, 2000241,
 2000245, 2000248, 2000254, 2000255, 2000256, 2000257, 2000258, 2000259, 2000261,
 2000263, 2000264, 2000265, 2000267, 2000268, 2000269, 2000271, 2000275, 2000286,
 2000289, 2000290, 2000291, 2000296, 2000298, 2000304, 2000305, 2000307, 2000314,
 2000318, 2000344, 2000350, 2000359, 2000368,
2ND DIVISION   
---------------
 2000001, 2000003, 2000004, 2000005, 2000008, 2000009, 2000013, 2000017, 2000020,
 2000033, 2000037, 2000039, 2000046, 2000048, 2000050, 2000057, 2000059, 2000067,
 2000072, 2000073, 2000074, 2000075, 2000078, 2000080, 2000081, 2000082, 2000085,
 2000086, 2000087, 2000093, 2000094, 2000099, 2000105, 2000109, 2000111, 2000112,
 2000113, 2000116, 2000118, 2000124, 2000126, 2000127, 2000134, 2000140, 2000141,
 2000142, 2000143, 2000151, 2000154, 2000155, 2000157, 2000158, 2000160, 2000161,
 2000163, 2000167, 2000180, 2000183, 2000184, 2000189, 2000193, 2000194, 2000199,
 2000201, 2000205, 2000210, 2000211, 2000218, 2000221, 2000227, 2000229, 2000230,
 2000232, 2000233, 2000234, 2000238, 2000242, 2000243, 2000244, 2000246, 2000247,
 2000249, 2000250, 2000251, 2000253, 2000260, 2000270, 2000272, 2000274, 2000277,
 2000281, 2000287, 2000292, 2000299, 2000303, 2000306, 2000308, 2000309, 2000313,
 2000315, 2000321, 2000324, 2000328, 2000330, 2000331, 2000342, 2000343, 2000346,
 2000347, 2000351, 2000352, 2000353, 2000364, 2000366,
3RD DIVISION   
---------------
 2000006, 2000016, 2000021, 2000026, 2000027, 2000028, 2000035, 2000036, 2000041,
 2000043, 2000052, 2000055, 2000065, 2000068, 2000076, 2000077, 2000079, 2000084,
 2000096, 2000103, 2000104, 2000107, 2000108, 2000110, 2000119, 2000121, 2000123,
 2000133, 2000136, 2000137, 2000145, 2000146, 2000148, 2000149, 2000165, 2000170,
 2000177, 2000178, 2000181, 2000186, 2000197, 2000208, 2000212, 2000219, 2000252,
 2000266, 2000273, 2000276, 2000280, 2000282, 2000283, 2000285, 2000288, 2000293,
 2000295, 2000297, 2000301, 2000316, 2000319, 2000322, 2000325, 2000336, 2000338,
 2000339, 2000340, 2000348, 2000349, 2000355, 2000357, 2000360, 2000361, 2000362,
 2000365, 2000367, 2040001,
  BSEB, PATNA RESULT SUMMARY OF ANNUAL SECONDARY EXAMINATION, 2020 PAGE :  1729
ROLLCODE:32036 HIGH SCHOOL BELDIHA, BANKA                         32-BANKA                                                                         
---------------------------------------------------------------------------------
1ST DIVISION   
---------------
 2000007, 2000008, 2000009, 2000016, 2000027, 2000028, 2000031, 2000033, 2000035,
 2000038, 2000043, 2000045, 2000047, 2000050, 2000053, 2000055, 2000057, 2000059,
 2000068, 2000069, 2000072, 2000074, 2000079, 2000082, 2000083, 2000096,
2ND DIVISION   
---------------
 2000001, 2000002, 2000004, 2000006, 2000010, 2000011, 2000015, 2000018, 2000020,
 2000021, 2000023, 2000026, 2000046, 2000048, 2000049, 2000052, 2000056, 2000060,
 2000062, 2000066, 2000067, 2000070, 2000071, 2000075, 2000080, 2000087, 2000093,
 2000094, 2000095, 2000097, 2000099, 2000101,
3RD DIVISION   
---------------
 2000003, 2000005, 2000012, 2000013, 2000014, 2000022, 2000024, 2000025, 2000029,
 2000030, 2000032, 2000034, 2000036, 2000039, 2000041, 2000042, 2000044, 2000054,
 2000058, 2000063, 2000064, 2000065, 2000076, 2000078, 2000081, 2000085, 2000086,
 2000088, 2000090, 2000100,
  BSEB, PATNA RESULT SUMMARY OF ANNUAL SECONDARY EXAMINATION, 2020 PAGE :  1730
ROLLCODE:32037 J P S HIGH SCHOOL GURUDWAR, BANKA                  32-BANKA                                                                         
---------------------------------------------------------------------------------
1ST DIVISION   
---------------
 2000003, 2000007, 2000010, 2000023, 2000029, 2000032, 2000033, 2000035, 2000038,
 2000054, 2000058, 2000079, 2000084, 2000088, 2000091, 2000094, 2000095, 2000096,
 2000100, 2000101, 2000102, 2000109, 2000115, 2000116, 2000119, 2000120, 2000121,
 2000125, 2000126, 2000127, 2000128, 2000131, 2000132, 2000133, 2000135, 2000140,
 2000143, 2000147, 2000151, 2000152, 2000153, 2000155, 2000156, 2000160, 2000162,
 2000164, 2000169, 2000171, 2000177, 2000183, 2000186, 2000188, 2000190, 2000192,
 2000197, 2000198, 2000201, 2000206, 2000211, 2000213, 2000219, 2000221, 2000226,
 2000228, 2000229, 2000230, 2000231, 2000238,
2ND DIVISION   
---------------
 2000001, 2000004, 2000011, 2000012, 2000013, 2000014, 2000015, 2000019, 2000022,
 2000028, 2000030, 2000031, 2000036, 2000037, 2000041, 2000043, 2000044, 2000045,
 2000047, 2000048, 2000050, 2000051, 2000055, 2000056, 2000059, 2000068, 2000069,
 2000071, 2000072, 2000075, 2000076, 2000077, 2000080, 2000081, 2000085, 2000089,
 2000099, 2000104, 2000107, 2000108, 2000114, 2000117, 2000124, 2000134, 2000136,
 2000137, 2000138, 2000142, 2000145, 2000146, 2000148, 2000149, 2000159, 2000166,
 2000170, 2000172, 2000179, 2000184, 2000189, 2000191, 2000193, 2000196, 2000202,
 2000203, 2000208, 2000212, 2000215, 2000216, 2000217, 2000218, 2000220, 2000223,
 2000225, 2000227, 2000232, 2000236, 2000240,
3RD DIVISION   
---------------
 2000008, 2000017, 2000021, 2000039, 2000046, 2000049, 2000057, 2000061, 2000062,
 2000065, 2000067, 2000078, 2000111, 2000112, 2000118, 2000122, 2000129, 2000139,
 2000150, 2000158, 2000167, 2000176, 2000181, 2000185, 2000194, 2000199, 2000222,
 2000224, 2000237, 2000239, 2040001,
  BSEB, PATNA RESULT SUMMARY OF ANNUAL SECONDARY EXAMINATION, 2020 PAGE :  1731
ROLLCODE:32038 S C C HIGH SCHOOL JABRA, BANKA                     32-BANKA                                                                         
---------------------------------------------------------------------------------
1ST DIVISION   
---------------
 2000004, 2000071, 2000078, 2000083, 2000084, 2000099, 2000101, 2000102, 2000113,
 2000126, 2000127, 2000143, 2000146, 2000154, 2000156, 2000162, 2000166, 2000170,
 2000177, 2040005,
2ND DIVISION   
---------------
 2000007, 2000008, 2000011, 2000016, 2000021, 2000022, 2000024, 2000025, 2000029,
 2000031, 2000032, 2000034, 2000041, 2000050, 2000053, 2000054, 2000055, 2000057,
 2000058, 2000060, 2000065, 2000066, 2000068, 2000069, 2000079, 2000087, 2000088,
 2000090, 2000091, 2000093, 2000095, 2000096, 2000097, 2000103, 2000107, 2000108,
 2000116, 2000122, 2000125, 2000128, 2000142, 2000144, 2000145, 2000147, 2000150,
 2000155, 2000157, 2000158, 2000160, 2000163, 2000167, 2000171, 2000173, 2000174,
 2000178, 2000180, 2000181, 2000182, 2000188, 2000190, 2000192, 2000193, 2040001,
 2040002, 2040003, 2040004,
3RD DIVISION   
---------------
 2000001, 2000002, 2000009, 2000012, 2000013, 2000015, 2000018, 2000019, 2000020,
 2000027, 2000028, 2000033, 2000036, 2000037, 2000038, 2000039, 2000040, 2000042,
 2000044, 2000045, 2000046, 2000048, 2000049, 2000059, 2000061, 2000062, 2000067,
 2000070, 2000072, 2000074, 2000075, 2000076, 2000080, 2000081, 2000082, 2000086,
 2000092, 2000094, 2000104, 2000105, 2000106, 2000111, 2000115, 2000133, 2000135,
 2000136, 2000138, 2000140, 2000148, 2000151, 2000152, 2000153, 2000164, 2000165,
 2000168, 2000172, 2000175, 2000176, 2000179, 2000187, 2000191, 2000194, 2000195,
PASS           
---------------
 1920221,
  BSEB, PATNA RESULT SUMMARY OF ANNUAL SECONDARY EXAMINATION, 2020 PAGE :  1732
ROLLCODE:32039 D H C HIGH SCHOOL BARAHAT, BANKA                   32-BANKA                                                                         
---------------------------------------------------------------------------------
1ST DIVISION   
---------------
 2000003, 2000004, 2000007, 2000012, 2000017, 2000018, 2000025, 2000035, 2000036,
 2000042, 2000049, 2000050, 2000055, 2000065, 2000073, 2000074, 2000082, 2000085,
 2000086, 2000090, 2000094, 2000101, 2000123, 2000128, 2000132, 2000135, 2000140,
 2000148, 2000149, 2000150, 2000155, 2000156, 2000178, 2000183, 2000184, 2000194,
 2000195, 2000196, 2000198, 2000201, 2000202, 2000203, 2000205, 2000207, 2000208,
 2000209, 2000215, 2000222, 2000224, 2000225, 2000227, 2000229, 2000232, 2000238,
 2000239, 2000247, 2000248, 2000250, 2000253, 2000257, 2000259, 2000260, 2000261,
 2000264, 2000265, 2000269, 2000279, 2000289, 2000293, 2000294, 2000295, 2000296,
 2000298, 2000299, 2000301, 2000303, 2000305, 2000306, 2000310, 2000313, 2000314,
 2000318, 2000323, 2000324, 2000329, 2000331, 2000332, 2000333, 2000344, 2000351,
 2000361, 2000364, 2000368, 2000371, 2000373, 2000374, 2000383,
2ND DIVISION   
---------------
 2000001, 2000002, 2000005, 2000006, 2000008, 2000009, 2000011, 2000016, 2000021,
 2000026, 2000028, 2000030, 2000031, 2000033, 2000038, 2000041, 2000044, 2000046,
 2000048, 2000060, 2000062, 2000063, 2000066, 2000068, 2000070, 2000071, 2000072,
 2000077, 2000078, 2000079, 2000081, 2000084, 2000087, 2000093, 2000095, 2000102,
 2000105, 2000116, 2000117, 2000119, 2000121, 2000125, 2000126, 2000127, 2000129,
 2000134, 2000142, 2000145, 2000146, 2000147, 2000151, 2000157, 2000158, 2000161,
 2000162, 2000163, 2000165, 2000166, 2000169, 2000171, 2000172, 2000181, 2000185,
 2000186, 2000187, 2000192, 2000197, 2000206, 2000211, 2000213, 2000214, 2000216,
 2000217, 2000219, 2000221, 2000223, 2000226, 2000228, 2000231, 2000233, 2000234,
 2000235, 2000237, 2000240, 2000241, 2000242, 2000244, 2000245, 2000246, 2000263,
 2000266, 2000268, 2000270, 2000271, 2000272, 2000273, 2000276, 2000277, 2000280,
 2000285, 2000287, 2000290, 2000291, 2000302, 2000304, 2000307, 2000309, 2000311,
 2000312, 2000315, 2000316, 2000317, 2000320, 2000321, 2000325, 2000326, 2000327,
 2000330, 2000334, 2000335, 2000336, 2000337, 2000338, 2000339, 2000340, 2000341,
 2000342, 2000349, 2000357, 2000358, 2000359, 2000360, 2000362, 2000363, 2000365,
 2000369, 2000370, 2000372, 2000375, 2000381, 2000382, 2000384, 2000385, 2000386,
 2040001, 2040002, 2040003,
3RD DIVISION   
---------------
 2000014, 2000023, 2000027, 2000032, 2000037, 2000040, 2000043, 2000045, 2000047,
 2000051, 2000057, 2000061, 2000069, 2000083, 2000088, 2000089, 2000091, 2000096,
 2000097, 2000099, 2000100, 2000107, 2000108, 2000120, 2000124, 2000130, 2000133,
 2000136, 2000137, 2000141, 2000143, 2000152, 2000154, 2000175, 2000189, 2000199,
 2000212, 2000220, 2000249, 2000252, 2000254, 2000258, 2000267, 2000275, 2000281,
 2000282, 2000284, 2000288, 2000319, 2000343, 2000345, 2000346, 2000347, 2000348,
 2000353, 2000355, 2000356, 2000366, 2000377, 2000379,
  BSEB, PATNA RESULT SUMMARY OF ANNUAL SECONDARY EXAMINATION, 2020 PAGE :  1733
ROLLCODE:32040 S S HIGH SCHOOL PANJWARA, BANKA                    32-BANKA                                                                         
---------------------------------------------------------------------------------
1ST DIVISION   
---------------
 2000002, 2000006, 2000007, 2000010, 2000011, 2000013, 2000014, 2000016, 2000020,
 2000021, 2000023, 2000030, 2000031, 2000036, 2000039, 2000041, 2000043, 2000047,
 2000052, 2000058, 2000075, 2000076, 2000081, 2000082, 2000083, 2000089, 2000092,
 2000093, 2000095, 2000096, 2000097, 2000104, 2000107, 2000115, 2000117, 2000119,
 2000124, 2000125, 2000126, 2000127, 2000128, 2000132, 2000134, 2000136, 2000141,
 2000143, 2000146, 2000147, 2000148, 2000154, 2000155, 2000156, 2000157, 2000158,
 2000159, 2000160, 2000161, 2000166, 2000167, 2000168, 2000169, 2000171, 2000173,
 2000174, 2000177, 2000182, 2000189, 2000190, 2000191, 2000196, 2000197, 2000201,
 2000206, 2000207, 2000208, 2000212, 2000226, 2000235, 2000240, 2000242, 2000243,
 2000245, 2000249, 2000251, 2000253, 2000256, 2000257, 2000259, 2000260, 2000261,
 2000272, 2000274, 2000276, 2000277, 2000285, 2000286, 2000287, 2000290, 2000293,
 2000294, 2000297, 2000298, 2000299, 2000300, 2000304, 2000306, 2000309, 2000311,
 2000313, 2000315, 2000317, 2000319, 2000320, 2000327, 2000331, 2000334, 2000335,
 2040001, 2040003,
2ND DIVISION   
---------------
 2000001, 2000003, 2000004, 2000005, 2000008, 2000009, 2000012, 2000017, 2000018,
 2000024, 2000025, 2000027, 2000029, 2000032, 2000034, 2000037, 2000038, 2000040,
 2000045, 2000051, 2000053, 2000054, 2000055, 2000056, 2000057, 2000059, 2000061,
 2000062, 2000063, 2000064, 2000065, 2000066, 2000069, 2000070, 2000071, 2000072,
 2000074, 2000085, 2000086, 2000087, 2000090, 2000099, 2000100, 2000101, 2000105,
 2000108, 2000110, 2000111, 2000112, 2000113, 2000118, 2000122, 2000129, 2000131,
 2000135, 2000137, 2000138, 2000144, 2000145, 2000149, 2000150, 2000163, 2000164,
 2000165, 2000170, 2000175, 2000176, 2000179, 2000180, 2000181, 2000183, 2000185,
 2000192, 2000199, 2000202, 2000203, 2000205, 2000210, 2000211, 2000213, 2000214,
 2000215, 2000216, 2000217, 2000220, 2000221, 2000222, 2000229, 2000230, 2000231,
 2000232, 2000234, 2000241, 2000244, 2000246, 2000247, 2000248, 2000258, 2000264,
 2000267, 2000278, 2000284, 2000291, 2000292, 2000296, 2000301, 2000307, 2000312,
 2000314, 2000316, 2000321, 2000322, 2000323, 2000324, 2000325, 2000326, 2000330,
 2000332, 2000336, 2040002,
3RD DIVISION   
---------------
 2000015, 2000019, 2000022, 2000026, 2000028, 2000033, 2000042, 2000044, 2000046,
 2000050, 2000060, 2000067, 2000068, 2000073, 2000077, 2000080, 2000084, 2000088,
 2000091, 2000094, 2000102, 2000103, 2000109, 2000116, 2000121, 2000123, 2000130,
 2000133, 2000139, 2000140, 2000142, 2000151, 2000152, 2000153, 2000162, 2000172,
 2000178, 2000187, 2000193, 2000195, 2000198, 2000200, 2000204, 2000209, 2000218,
 2000219, 2000223, 2000224, 2000225, 2000227, 2000228, 2000233, 2000236, 2000237,
 2000250, 2000252, 2000255, 2000262, 2000263, 2000268, 2000270, 2000271, 2000273,
 2000275, 2000282, 2000289, 2000305, 2000308, 2000328, 2000329, 2040004,
PASS           
---------------
 1920031,
  BSEB, PATNA RESULT SUMMARY OF ANNUAL SECONDARY EXAMINATION, 2020 PAGE :  1734
ROLLCODE:32041 H/S BALADEO ITAHARI FULLIDUMAR, BANKA              32-BANKA                                                                         
---------------------------------------------------------------------------------
1ST DIVISION   
---------------
 2000004, 2000006, 2000012, 2000013, 2000014, 2000018, 2000019, 2000038, 2000043,
 2000046, 2000052, 2000055, 2000059, 2000070, 2000071, 2000080, 2000082, 2000087,
 2000089, 2000094, 2000103, 2000105, 2000106, 2000108, 2000110, 2000111, 2000112,
 2000116, 2000118, 2000119, 2000120, 2000127, 2000131, 2000136, 2000138, 2000141,
 2000144, 2000147, 2000152, 2000170, 2000172, 2000173, 2000174, 2000177, 2000184,
 2000187, 2000191, 2000194, 2000196, 2000197, 2000199, 2000202, 2000204, 2000206,
 2000208, 2000210, 2000211, 2000215, 2000218, 2000220, 2000221, 2000223, 2000224,
 2000225, 2000233, 2000235, 2000236, 2000245, 2000248, 2000249, 2000251, 2000253,
 2000254, 2000257, 2000258, 2000264, 2000270, 2000277, 2000279, 2000280, 2000282,
 2000283, 2000285, 2000287, 2000288, 2000289, 2000291, 2000293, 2000296, 2000297,
 2000298, 2000299, 2000300, 2000303, 2000304, 2000305, 2000306, 2000308, 2000309,
 2000312, 2000314, 2000315, 2000317, 2000319, 2000321, 2000322, 2000324, 2000327,
 2000328, 2000329, 2000331, 2000332, 2000333, 2000336, 2000338, 2000342, 2000346,
 2000347, 2000349, 2000351, 2000354, 2000358, 2000359, 2000364, 2000369, 2000374,
 2000376, 2000377, 2000387, 2040002, 2040004, 2040005, 2040007, 2040009, 2040011,
 2040012, 2040013,
2ND DIVISION   
---------------
 2000001, 2000002, 2000011, 2000015, 2000020, 2000021, 2000022, 2000027, 2000029,
 2000032, 2000033, 2000034, 2000039, 2000041, 2000042, 2000044, 2000050, 2000051,
 2000054, 2000056, 2000062, 2000063, 2000069, 2000081, 2000084, 2000090, 2000091,
 2000092, 2000095, 2000096, 2000097, 2000098, 2000100, 2000101, 2000107, 2000113,
 2000114, 2000115, 2000132, 2000134, 2000135, 2000142, 2000145, 2000146, 2000150,
 2000155, 2000156, 2000157, 2000158, 2000159, 2000167, 2000178, 2000179, 2000180,
 2000188, 2000193, 2000195, 2000200, 2000203, 2000205, 2000207, 2000209, 2000212,
 2000213, 2000216, 2000217, 2000219, 2000222, 2000226, 2000227, 2000228, 2000230,
 2000238, 2000239, 2000240, 2000243, 2000244, 2000247, 2000250, 2000252, 2000259,
 2000261, 2000262, 2000263, 2000265, 2000269, 2000272, 2000274, 2000276, 2000278,
 2000281, 2000284, 2000286, 2000294, 2000302, 2000307, 2000311, 2000313, 2000318,
 2000320, 2000323, 2000326, 2000334, 2000339, 2000341, 2000344, 2000345, 2000348,
 2000352, 2000353, 2000355, 2000356, 2000360, 2000363, 2000365, 2000366, 2000367,
 2000370, 2000371, 2000372, 2000373, 2000375, 2000379, 2000380, 2000381, 2000383,
 2000386, 2000389, 2040003, 2040006, 2040008, 2040010,
3RD DIVISION   
---------------
 2000007, 2000023, 2000030, 2000035, 2000037, 2000040, 2000049, 2000058, 2000064,
 2000065, 2000067, 2000068, 2000072, 2000073, 2000074, 2000075, 2000077, 2000078,
 2000083, 2000085, 2000086, 2000088, 2000093, 2000099, 2000104, 2000109, 2000121,
 2000123, 2000124, 2000125, 2000126, 2000130, 2000133, 2000137, 2000143, 2000151,
 2000153, 2000154, 2000160, 2000163, 2000164, 2000166, 2000168, 2000169, 2000175,
 2000176, 2000181, 2000182, 2000185, 2000186, 2000190, 2000201, 2000214, 2000229,
 2000231, 2000232, 2000234, 2000237, 2000241, 2000242, 2000246, 2000256, 2000260,
 2000267, 2000268, 2000271, 2000273, 2000275, 2000290, 2000292, 2000295, 2000316,
 2000325, 2000330, 2000335, 2000337, 2000350, 2000382, 2000384, 2000385, 2000388,
 2040001,
PASS           
---------------
  BSEB, PATNA RESULT SUMMARY OF ANNUAL SECONDARY EXAMINATION, 2020 PAGE :  1735
ROLLCODE:32041 H/S BALADEO ITAHARI FULLIDUMAR, BANKA              32-BANKA                                                                         
---------------------------------------------------------------------------------
 1920012, 1920021, 1920180,
  BSEB, PATNA RESULT SUMMARY OF ANNUAL SECONDARY EXAMINATION, 2020 PAGE :  1736
ROLLCODE:32042 CHANVE HIGH SCHOOL MANIYARPUR, BANKA               32-BANKA                                                                         
---------------------------------------------------------------------------------
1ST DIVISION   
---------------
 2000008, 2000025, 2000037, 2000042, 2000043, 2000072, 2000131, 2000154, 2000163,
 2000170, 2000174, 2000175, 2000191, 2000195, 2000197, 2000198, 2000219, 2000220,
 2000231, 2000236, 2000239, 2000241, 2000244, 2000246, 2000249, 2000250, 2000254,
 2000257, 2000259, 2000260, 2000261, 2000262, 2000263, 2000265, 2000273, 2000276,
 2000286, 2000287, 2000288, 2000290, 2000292, 2000297,
2ND DIVISION   
---------------
 2000002, 2000004, 2000006, 2000009, 2000010, 2000011, 2000012, 2000013, 2000016,
 2000017, 2000024, 2000034, 2000036, 2000039, 2000050, 2000053, 2000054, 2000055,
 2000057, 2000064, 2000069, 2000070, 2000073, 2000074, 2000079, 2000080, 2000087,
 2000091, 2000092, 2000093, 2000094, 2000099, 2000103, 2000108, 2000110, 2000111,
 2000112, 2000113, 2000114, 2000122, 2000123, 2000124, 2000125, 2000126, 2000127,
 2000129, 2000133, 2000137, 2000138, 2000141, 2000144, 2000147, 2000156, 2000160,
 2000161, 2000164, 2000168, 2000169, 2000172, 2000176, 2000177, 2000178, 2000179,
 2000182, 2000185, 2000188, 2000189, 2000190, 2000196, 2000199, 2000200, 2000201,
 2000202, 2000203, 2000208, 2000211, 2000213, 2000216, 2000218, 2000228, 2000229,
 2000230, 2000237, 2000238, 2000240, 2000242, 2000243, 2000245, 2000247, 2000248,
 2000251, 2000252, 2000253, 2000256, 2000258, 2000264, 2000266, 2000267, 2000269,
 2000271, 2000274, 2000278, 2000281, 2000284, 2000285, 2000289, 2000295, 2000296,
 2000298, 2000300, 2000301, 2000302, 2040001, 2040002, 2040004, 2040005, 2040006,
 2040007,
3RD DIVISION   
---------------
 2000001, 2000003, 2000007, 2000014, 2000020, 2000022, 2000023, 2000028, 2000029,
 2000032, 2000041, 2000044, 2000045, 2000047, 2000049, 2000051, 2000052, 2000059,
 2000061, 2000065, 2000068, 2000071, 2000082, 2000083, 2000084, 2000085, 2000089,
 2000090, 2000095, 2000096, 2000098, 2000107, 2000117, 2000130, 2000134, 2000136,
 2000145, 2000148, 2000149, 2000150, 2000158, 2000162, 2000166, 2000171, 2000186,
 2000192, 2000205, 2000207, 2000209, 2000210, 2000214, 2000215, 2000222, 2000224,
 2000225, 2000226, 2000234, 2000255, 2000270, 2000303, 2040003,
PASS           
---------------
 1920019, 1920086, 1920107, 1920141, 1920200, 1920310,
  BSEB, PATNA RESULT SUMMARY OF ANNUAL SECONDARY EXAMINATION, 2020 PAGE :  1737
ROLLCODE:32043 HIGH SCHOOL MAHADEOPUR, BANKA                      32-BANKA                                                                         
---------------------------------------------------------------------------------
1ST DIVISION   
---------------
 2000001, 2000006, 2000009, 2000010, 2000013, 2000019, 2000021, 2000027, 2000031,
 2000038, 2000040, 2000041, 2000043, 2000045, 2000047, 2000049, 2000050, 2000051,
 2000057, 2000063, 2000066, 2000067, 2000070, 2000074, 2000075, 2000076, 2000078,
 2000079, 2000088, 2000090, 2000091, 2000092, 2000093, 2000099, 2000101, 2000102,
 2000103, 2000104, 2000106, 2000110, 2000117, 2000118, 2000119, 2000120, 2000123,
 2000130, 2000131, 2000135, 2000139, 2000140, 2000143, 2000146, 2000152, 2000154,
 2000155, 2000157, 2000159, 2000160, 2000163, 2000164, 2000172, 2000183, 2000184,
 2000185, 2000197, 2000204, 2000207, 2000210, 2000212, 2000215, 2000220, 2040001,
2ND DIVISION   
---------------
 2000002, 2000003, 2000004, 2000008, 2000012, 2000015, 2000017, 2000018, 2000020,
 2000022, 2000023, 2000025, 2000028, 2000032, 2000034, 2000035, 2000036, 2000039,
 2000042, 2000044, 2000046, 2000053, 2000056, 2000058, 2000059, 2000060, 2000061,
 2000062, 2000068, 2000077, 2000084, 2000089, 2000096, 2000097, 2000098, 2000100,
 2000108, 2000111, 2000113, 2000116, 2000121, 2000122, 2000124, 2000126, 2000127,
 2000129, 2000136, 2000138, 2000144, 2000145, 2000147, 2000148, 2000149, 2000158,
 2000162, 2000165, 2000166, 2000169, 2000170, 2000173, 2000174, 2000177, 2000179,
 2000180, 2000187, 2000188, 2000194, 2000196, 2000198, 2000201, 2000202, 2000205,
 2000206, 2000208, 2000213, 2000214, 2000218, 2000219, 2000221, 2040002, 2040003,
3RD DIVISION   
---------------
 2000005, 2000007, 2000014, 2000024, 2000026, 2000029, 2000030, 2000037, 2000048,
 2000054, 2000055, 2000064, 2000073, 2000080, 2000086, 2000087, 2000095, 2000105,
 2000107, 2000112, 2000114, 2000115, 2000125, 2000128, 2000132, 2000133, 2000137,
 2000142, 2000151, 2000156, 2000161, 2000167, 2000168, 2000178, 2000182, 2000186,
 2000190, 2000192, 2000200, 2000209, 2040004,
  BSEB, PATNA RESULT SUMMARY OF ANNUAL SECONDARY EXAMINATION, 2020 PAGE :  1738
ROLLCODE:32044 A S S PROJECT GIRLS H/S KHARHARA, BANKA            32-BANKA                                                                         
---------------------------------------------------------------------------------
1ST DIVISION   
---------------
 2000005, 2000007, 2000010, 2000015, 2000019, 2000028, 2000029, 2000035, 2000037,
 2000050, 2000054, 2000055, 2000058,
2ND DIVISION   
---------------
 2000001, 2000002, 2000003, 2000011, 2000012, 2000013, 2000014, 2000016, 2000017,
 2000018, 2000020, 2000021, 2000024, 2000025, 2000030, 2000031, 2000033, 2000036,
 2000038, 2000040, 2000045, 2000047, 2000049, 2000053, 2000060, 2000061, 2000063,
3RD DIVISION   
---------------
 2000008, 2000009, 2000023, 2000027, 2000041, 2000042, 2000057, 2000062,
  BSEB, PATNA RESULT SUMMARY OF ANNUAL SECONDARY EXAMINATION, 2020 PAGE :  1739
ROLLCODE:32045 R M K INTER SCHOOL BANKA                           32-BANKA                                                                         
---------------------------------------------------------------------------------
1ST DIVISION   
---------------
 2000004, 2000005, 2000006, 2000012, 2000013, 2000024, 2000026, 2000030, 2000042,
 2000050, 2000051, 2000052, 2000053, 2000055, 2000056, 2000057, 2000059, 2000061,
 2000062, 2000063, 2000064, 2000065, 2000070, 2000072, 2000073, 2000074, 2000076,
 2000079, 2000080, 2000086, 2000090, 2000095, 2000096, 2000098, 2000100, 2000109,
 2000119, 2000125, 2000129, 2000135, 2000142, 2000144, 2000145, 2000147, 2000149,
 2000150, 2000155, 2000157, 2000159, 2000163, 2000168, 2000169, 2000171, 2000173,
 2000181, 2000182, 2000184, 2000185, 2000186, 2000188, 2000189, 2000190, 2000194,
 2000196, 2000199, 2000201, 2000204, 2000205, 2000213, 2000214, 2000223, 2000224,
 2000225, 2000228, 2000229, 2000230, 2000231, 2000234, 2000238, 2000241, 2000245,
 2000246, 2000248, 2000254, 2000255, 2000257, 2000258, 2000259, 2000266, 2000267,
 2000272, 2000276, 2000277, 2000281, 2000283, 2000284, 2000286, 2000287, 2000289,
 2000291, 2000296, 2000298, 2000300, 2000301, 2000303, 2000306, 2000308, 2000311,
 2000312, 2000313, 2000314, 2000315, 2000316, 2000325, 2000332, 2000333, 2000334,
 2000336, 2000338, 2000340, 2000345, 2000355, 2000356, 2000359, 2000364, 2000367,
 2000376, 2000377, 2000379, 2000381, 2000382, 2000385, 2000388, 2000389, 2000402,
 2000416, 2000417, 2000419, 2000423, 2000430, 2000431, 2000432, 2000433, 2000434,
 2000442, 2000444, 2000445, 2000447, 2000449, 2000452, 2000453, 2000455, 2000464,
 2000466, 2000467, 2000469, 2000470, 2000471, 2000475, 2000477, 2000479, 2000494,
 2000495, 2000496, 2000499, 2000500, 2000503, 2000504, 2000505, 2000508, 2000509,
 2000511, 2000514, 2000516, 2000518, 2000519, 2000521, 2000522, 2000523, 2000528,
 2000530, 2000532,
2ND DIVISION   
---------------
 2000002, 2000003, 2000008, 2000011, 2000014, 2000015, 2000016, 2000017, 2000018,
 2000020, 2000021, 2000022, 2000025, 2000027, 2000029, 2000032, 2000033, 2000039,
 2000040, 2000041, 2000043, 2000044, 2000045, 2000046, 2000048, 2000049, 2000067,
 2000069, 2000075, 2000077, 2000081, 2000087, 2000088, 2000089, 2000092, 2000093,
 2000094, 2000099, 2000101, 2000104, 2000105, 2000107, 2000115, 2000120, 2000124,
 2000130, 2000131, 2000132, 2000133, 2000134, 2000137, 2000139, 2000140, 2000143,
 2000154, 2000161, 2000164, 2000166, 2000170, 2000175, 2000176, 2000177, 2000178,
 2000179, 2000180, 2000183, 2000187, 2000193, 2000197, 2000198, 2000200, 2000202,
 2000203, 2000206, 2000208, 2000209, 2000210, 2000211, 2000212, 2000215, 2000217,
 2000220, 2000221, 2000222, 2000232, 2000233, 2000236, 2000237, 2000240, 2000242,
 2000244, 2000250, 2000251, 2000252, 2000253, 2000256, 2000260, 2000262, 2000263,
 2000264, 2000265, 2000268, 2000270, 2000271, 2000273, 2000274, 2000275, 2000278,
 2000279, 2000280, 2000282, 2000285, 2000288, 2000290, 2000292, 2000294, 2000295,
 2000297, 2000299, 2000302, 2000304, 2000307, 2000309, 2000310, 2000317, 2000322,
 2000323, 2000324, 2000328, 2000329, 2000330, 2000335, 2000339, 2000342, 2000343,
 2000344, 2000346, 2000347, 2000351, 2000352, 2000353, 2000357, 2000361, 2000362,
 2000363, 2000365, 2000366, 2000369, 2000370, 2000372, 2000373, 2000374, 2000378,
 2000380, 2000384, 2000386, 2000394, 2000395, 2000398, 2000401, 2000403, 2000404,
 2000405, 2000406, 2000407, 2000408, 2000411, 2000412, 2000414, 2000422, 2000424,
 2000425, 2000427, 2000429, 2000435, 2000436, 2000437, 2000438, 2000439, 2000440,
 2000441, 2000450, 2000451, 2000457, 2000459, 2000460, 2000461, 2000462, 2000468,
 2000472, 2000474, 2000478, 2000484, 2000485, 2000486, 2000487, 2000489, 2000490,
 2000492, 2000497, 2000498, 2000501, 2000502, 2000510, 2000512, 2000517, 2000520,
 2000524, 2000525, 2000526, 2000527, 2000529, 2000531, 2000533, 2040001, 2040004,
3RD DIVISION   
---------------
  BSEB, PATNA RESULT SUMMARY OF ANNUAL SECONDARY EXAMINATION, 2020 PAGE :  1740
ROLLCODE:32045 R M K INTER SCHOOL BANKA                           32-BANKA                                                                         
---------------------------------------------------------------------------------
 2000001, 2000009, 2000010, 2000023, 2000034, 2000047, 2000060, 2000066, 2000078,
 2000084, 2000085, 2000091, 2000097, 2000103, 2000106, 2000112, 2000113, 2000114,
 2000118, 2000123, 2000126, 2000128, 2000158, 2000160, 2000191, 2000195, 2000207,
 2000216, 2000226, 2000227, 2000235, 2000247, 2000249, 2000261, 2000269, 2000305,
 2000318, 2000319, 2000320, 2000327, 2000331, 2000341, 2000358, 2000360, 2000387,
 2000391, 2000409, 2000415, 2000418, 2000420, 2000421, 2000426, 2000428, 2000443,
 2000446, 2000454, 2000458, 2000463, 2000473, 2000476, 2000493, 2000507, 2040002,
 2040003,
  BSEB, PATNA RESULT SUMMARY OF ANNUAL SECONDARY EXAMINATION, 2020 PAGE :  1741
ROLLCODE:32046 RASHTRIYA HIGH SCHOOL DHOUNI, BANKA                32-BANKA                                                                         
---------------------------------------------------------------------------------
1ST DIVISION   
---------------
 2000001, 2000002, 2000007, 2000009, 2000010, 2000013, 2000014, 2000021, 2000025,
 2000035, 2000039, 2000042, 2000044, 2000049, 2000050, 2000056, 2000058, 2000059,
 2000067, 2000071, 2000072, 2000073, 2000075, 2000083, 2000091, 2000093, 2000094,
 2000097, 2000098, 2000100, 2000106, 2000110, 2000112, 2000116, 2000129, 2000133,
 2000142, 2000143, 2000147, 2000148, 2000153, 2000157, 2000165, 2000168, 2000169,
 2000172, 2000173, 2000174, 2000181, 2000183, 2000187, 2000189, 2000192, 2000196,
 2000197, 2000199, 2000204, 2000208, 2000210, 2000220, 2000221, 2000222, 2000225,
 2000228, 2000229, 2000230, 2000231, 2000233, 2000235, 2000237, 2000239, 2000244,
 2000247, 2000255, 2000258, 2000260, 2000262, 2000275, 2000279, 2000280, 2000282,
 2000283, 2000286, 2000289, 2000293, 2000298, 2000301, 2000305, 2000308, 2000312,
 2000314, 2000315, 2000317, 2000318, 2000319, 2000326, 2000328, 2000334, 2000335,
 2000337, 2000349, 2040001, 2040002,
2ND DIVISION   
---------------
 2000003, 2000004, 2000011, 2000015, 2000018, 2000023, 2000024, 2000026, 2000028,
 2000031, 2000034, 2000036, 2000041, 2000043, 2000048, 2000052, 2000053, 2000054,
 2000055, 2000061, 2000062, 2000064, 2000068, 2000070, 2000074, 2000076, 2000077,
 2000078, 2000084, 2000086, 2000089, 2000090, 2000092, 2000096, 2000099, 2000101,
 2000103, 2000107, 2000109, 2000113, 2000117, 2000120, 2000125, 2000126, 2000130,
 2000131, 2000132, 2000134, 2000135, 2000136, 2000138, 2000139, 2000140, 2000150,
 2000151, 2000152, 2000154, 2000160, 2000161, 2000164, 2000167, 2000170, 2000175,
 2000178, 2000182, 2000186, 2000193, 2000194, 2000205, 2000207, 2000209, 2000212,
 2000213, 2000214, 2000215, 2000218, 2000219, 2000224, 2000226, 2000227, 2000232,
 2000236, 2000238, 2000240, 2000242, 2000251, 2000252, 2000254, 2000263, 2000270,
 2000271, 2000277, 2000278, 2000281, 2000285, 2000287, 2000291, 2000292, 2000296,
 2000297, 2000304, 2000306, 2000310, 2000320, 2000322, 2000323, 2000324, 2000327,
 2000330, 2000332, 2000333, 2000336, 2000338, 2000339, 2000342, 2000343, 2000344,
 2000348, 2040003,
3RD DIVISION   
---------------
 2000006, 2000012, 2000016, 2000019, 2000020, 2000027, 2000037, 2000045, 2000047,
 2000063, 2000065, 2000066, 2000085, 2000108, 2000124, 2000127, 2000137, 2000141,
 2000144, 2000149, 2000155, 2000162, 2000166, 2000180, 2000184, 2000188, 2000190,
 2000201, 2000206, 2000211, 2000216, 2000223, 2000234, 2000241, 2000243, 2000245,
 2000246, 2000248, 2000249, 2000250, 2000257, 2000259, 2000261, 2000264, 2000265,
 2000266, 2000267, 2000268, 2000269, 2000273, 2000274, 2000276, 2000284, 2000295,
 2000299, 2000309, 2000311, 2000316, 2000325, 2000340, 2000341, 2000345,
  BSEB, PATNA RESULT SUMMARY OF ANNUAL SECONDARY EXAMINATION, 2020 PAGE :  1742
ROLLCODE:32047 HIGH SCHOOL SAHABGANJ, BANKA                       32-BANKA                                                                         
---------------------------------------------------------------------------------
1ST DIVISION   
---------------
 2000009, 2000012, 2000013, 2000017, 2000044, 2000048, 2000054, 2000055, 2000067,
 2000070, 2000071, 2000072, 2000076, 2000079, 2000091, 2000097, 2000103, 2000122,
 2000125, 2000130, 2000133, 2000141, 2000144, 2000150, 2000159, 2000163, 2000164,
 2000166, 2000167, 2000169, 2000175, 2000178, 2000184, 2000188, 2000190, 2000198,
 2000201, 2000205, 2000207, 2000208, 2000209, 2000210, 2000213, 2000214, 2000218,
 2000227, 2000233, 2000234, 2000238, 2000240, 2000241, 2000247, 2000249, 2000254,
 2000257, 2000259, 2000264, 2000271, 2000281, 2000288, 2000290, 2000300, 2000301,
 2000302, 2000303, 2000305, 2000307, 2000308, 2000310, 2000311, 2000314, 2000316,
 2000317, 2000318, 2000319, 2000321, 2000323, 2000324, 2000325, 2000327, 2000328,
 2000329, 2000330, 2000332, 2000334, 2000335, 2000339, 2000340, 2000341, 2000342,
 2000343, 2000350, 2000352, 2000356, 2000360, 2000366, 2000367, 2000372, 2000374,
 2000376, 2000381, 2000382, 2000385, 2000388, 2000396, 2000398, 2000399, 2000416,
 2000434, 2000437, 2000448, 2000449, 2000452, 2000453, 2000455, 2000462, 2000466,
 2000468, 2000472, 2000477, 2000478, 2000479, 2000481, 2000482, 2000485, 2000486,
 2000492, 2000495, 2000498, 2000501, 2000504, 2000519, 2000522, 2000528, 2000531,
 2000534, 2000535, 2000536, 2000538, 2000545, 2000551, 2000555, 2000556, 2000558,
 2000559, 2000563, 2000567, 2000574, 2000576, 2000579, 2000580, 2000583, 2000585,
 2000589, 2000594, 2000595, 2000600, 2000608, 2000616, 2000618, 2000623, 2000626,
 2000628, 2040001, 2040003,
2ND DIVISION   
---------------
 2000004, 2000005, 2000008, 2000014, 2000015, 2000021, 2000022, 2000029, 2000030,
 2000036, 2000049, 2000051, 2000053, 2000073, 2000074, 2000078, 2000082, 2000086,
 2000090, 2000092, 2000095, 2000098, 2000099, 2000101, 2000105, 2000108, 2000110,
 2000112, 2000117, 2000126, 2000127, 2000129, 2000132, 2000134, 2000138, 2000139,
 2000151, 2000154, 2000155, 2000156, 2000157, 2000161, 2000165, 2000171, 2000172,
 2000173, 2000177, 2000189, 2000191, 2000192, 2000194, 2000195, 2000196, 2000197,
 2000202, 2000204, 2000206, 2000216, 2000217, 2000221, 2000226, 2000236, 2000237,
 2000239, 2000242, 2000243, 2000244, 2000245, 2000248, 2000250, 2000251, 2000252,
 2000253, 2000256, 2000258, 2000260, 2000263, 2000265, 2000266, 2000267, 2000272,
 2000273, 2000276, 2000277, 2000280, 2000283, 2000284, 2000285, 2000287, 2000291,
 2000295, 2000297, 2000304, 2000306, 2000309, 2000313, 2000320, 2000322, 2000326,
 2000331, 2000333, 2000336, 2000337, 2000344, 2000345, 2000347, 2000348, 2000349,
 2000353, 2000354, 2000357, 2000361, 2000362, 2000364, 2000369, 2000370, 2000371,
 2000373, 2000377, 2000380, 2000386, 2000392, 2000397, 2000400, 2000402, 2000403,
 2000404, 2000406, 2000408, 2000412, 2000413, 2000414, 2000415, 2000417, 2000418,
 2000419, 2000421, 2000424, 2000428, 2000430, 2000432, 2000439, 2000440, 2000443,
 2000451, 2000456, 2000457, 2000458, 2000461, 2000465, 2000467, 2000470, 2000471,
 2000474, 2000480, 2000489, 2000497, 2000500, 2000502, 2000503, 2000510, 2000512,
 2000516, 2000518, 2000524, 2000526, 2000527, 2000529, 2000537, 2000541, 2000546,
 2000550, 2000554, 2000565, 2000568, 2000575, 2000581, 2000582, 2000584, 2000586,
 2000590, 2000591, 2000593, 2000597, 2000598, 2000601, 2000603, 2000606, 2000610,
 2000613, 2000615, 2000619, 2000620, 2000621, 2000622, 2000624, 2000625, 2040005,
 2040007,
3RD DIVISION   
---------------
 2000006, 2000007, 2000010, 2000018, 2000023, 2000025, 2000028, 2000032, 2000038,
  BSEB, PATNA RESULT SUMMARY OF ANNUAL SECONDARY EXAMINATION, 2020 PAGE :  1743
ROLLCODE:32047 HIGH SCHOOL SAHABGANJ, BANKA                       32-BANKA                                                                         
---------------------------------------------------------------------------------
 2000042, 2000050, 2000052, 2000059, 2000060, 2000065, 2000066, 2000068, 2000075,
 2000080, 2000081, 2000084, 2000085, 2000094, 2000096, 2000111, 2000113, 2000123,
 2000128, 2000131, 2000136, 2000145, 2000146, 2000149, 2000152, 2000153, 2000158,
 2000160, 2000168, 2000170, 2000179, 2000180, 2000182, 2000183, 2000185, 2000186,
 2000187, 2000193, 2000203, 2000211, 2000212, 2000219, 2000220, 2000222, 2000224,
 2000225, 2000228, 2000230, 2000231, 2000232, 2000261, 2000268, 2000269, 2000270,
 2000274, 2000275, 2000278, 2000279, 2000282, 2000286, 2000292, 2000293, 2000296,
 2000298, 2000299, 2000312, 2000315, 2000346, 2000358, 2000363, 2000365, 2000368,
 2000378, 2000384, 2000401, 2000422, 2000427, 2000431, 2000435, 2000438, 2000444,
 2000446, 2000454, 2000475, 2000476, 2000483, 2000484, 2000494, 2000496, 2000499,
 2000505, 2000506, 2000507, 2000508, 2000509, 2000514, 2000515, 2000521, 2000525,
 2000532, 2000533, 2000539, 2000543, 2000547, 2000557, 2000560, 2000561, 2000562,
 2000569, 2000570, 2000571, 2000572, 2000588, 2000592, 2000602, 2000604, 2000605,
 2000612, 2000627, 2040002, 2040004, 2040006,
  BSEB, PATNA RESULT SUMMARY OF ANNUAL SECONDARY EXAMINATION, 2020 PAGE :  1744
ROLLCODE:32048 HIGH SCHOOL UPRAMA, BANKA                          32-BANKA                                                                         
---------------------------------------------------------------------------------
1ST DIVISION   
---------------
 2000003, 2000004, 2000005, 2000011, 2000013, 2000014, 2000016, 2000019, 2000020,
 2000021, 2000023, 2000024, 2000026, 2000029, 2000035, 2000038, 2000040, 2000042,
 2000043, 2000048, 2000049, 2000053, 2000054, 2000056, 2000060, 2000063, 2000064,
 2000065, 2000068, 2000069, 2000070, 2000071, 2000085, 2000093, 2000095, 2000101,
 2000104, 2000109, 2000115, 2000116, 2000117, 2000124, 2000125, 2000128, 2000129,
 2000130, 2000132, 2000136, 2000139, 2000141, 2000142, 2000143, 2000144, 2000146,
 2000147, 2000151, 2000153, 2000157, 2000158, 2000161, 2000165, 2000167, 2000170,
 2000171, 2000173, 2000177, 2000178, 2000180, 2000181, 2000182, 2000185, 2000188,
 2000189, 2000190, 2000192, 2000193, 2000196, 2000199, 2000202, 2000205, 2000208,
 2000213, 2000215, 2000216, 2000218, 2000220, 2000225, 2000228, 2000229, 2000230,
 2000231, 2000237, 2000238, 2000239, 2000240, 2000241, 2000244, 2000245, 2000248,
 2000249, 2000253, 2000259, 2000260, 2000263, 2000266, 2000267, 2000270, 2000272,
 2000274, 2000276, 2000277, 2040002,
2ND DIVISION   
---------------
 2000001, 2000002, 2000006, 2000008, 2000009, 2000027, 2000028, 2000030, 2000031,
 2000034, 2000037, 2000044, 2000046, 2000047, 2000050, 2000051, 2000052, 2000058,
 2000059, 2000061, 2000066, 2000067, 2000072, 2000073, 2000074, 2000077, 2000080,
 2000081, 2000082, 2000083, 2000084, 2000087, 2000088, 2000089, 2000090, 2000092,
 2000094, 2000096, 2000097, 2000098, 2000102, 2000103, 2000105, 2000107, 2000108,
 2000112, 2000114, 2000119, 2000120, 2000122, 2000127, 2000131, 2000133, 2000135,
 2000138, 2000140, 2000148, 2000150, 2000162, 2000164, 2000166, 2000168, 2000175,
 2000183, 2000186, 2000187, 2000194, 2000197, 2000201, 2000203, 2000209, 2000214,
 2000217, 2000222, 2000223, 2000226, 2000227, 2000232, 2000242, 2000243, 2000247,
 2000251, 2000252, 2000254, 2000256, 2000257, 2000261, 2000271, 2040001,
3RD DIVISION   
---------------
 2000007, 2000010, 2000012, 2000018, 2000022, 2000025, 2000036, 2000041, 2000055,
 2000057, 2000076, 2000078, 2000079, 2000086, 2000091, 2000099, 2000106, 2000110,
 2000137, 2000145, 2000152, 2000154, 2000156, 2000159, 2000160, 2000163, 2000174,
 2000179, 2000191, 2000195, 2000198, 2000200, 2000206, 2000211, 2000219, 2000233,
 2000255, 2000258, 2000262, 2000265, 2000268, 2000275,
  BSEB, PATNA RESULT SUMMARY OF ANNUAL SECONDARY EXAMINATION, 2020 PAGE :  1745
ROLLCODE:32049 A K HIGH SCHOOL PARARIA, BANKA                     32-BANKA                                                                         
---------------------------------------------------------------------------------
1ST DIVISION   
---------------
 2000005, 2000006, 2000017, 2000020, 2000021, 2000022, 2000023, 2000024, 2000025,
 2000027, 2000037, 2000044, 2000046, 2000049, 2000052, 2000053, 2000062, 2000065,
 2000067, 2000068, 2000074, 2000075, 2000080, 2000088, 2000092, 2000094, 2000096,
 2000107, 2000108, 2000109, 2000110, 2000111, 2000119, 2000120, 2000124, 2000125,
 2000127, 2000130, 2000132, 2000136, 2000137, 2000138, 2000141, 2000142, 2000144,
 2000145, 2000146, 2000147, 2000148, 2000149, 2000153, 2000154, 2000158, 2000159,
 2000161, 2000165, 2000168, 2000169, 2000171, 2040001, 2040002, 2040004,
2ND DIVISION   
---------------
 2000001, 2000004, 2000007, 2000012, 2000026, 2000030, 2000031, 2000033, 2000039,
 2000040, 2000041, 2000042, 2000043, 2000047, 2000048, 2000050, 2000051, 2000056,
 2000058, 2000059, 2000061, 2000063, 2000066, 2000069, 2000071, 2000076, 2000081,
 2000085, 2000087, 2000091, 2000095, 2000097, 2000099, 2000100, 2000101, 2000102,
 2000103, 2000104, 2000106, 2000112, 2000113, 2000118, 2000122, 2000126, 2000128,
 2000129, 2000131, 2000133, 2000134, 2000139, 2000140, 2000143, 2000150, 2000151,
 2000152, 2000155, 2000156, 2000157, 2000162, 2000164, 2000170, 2000175, 2040003,
 2040006,
3RD DIVISION   
---------------
 2000010, 2000015, 2000028, 2000032, 2000034, 2000045, 2000057, 2000064, 2000073,
 2000083, 2000084, 2000089, 2000090, 2000098, 2000105, 2000116, 2000172, 2040005,
  BSEB, PATNA RESULT SUMMARY OF ANNUAL SECONDARY EXAMINATION, 2020 PAGE :  1746
ROLLCODE:32050 L M C K HIGH SCHOOL KHAIRA, BANKA                  32-BANKA                                                                         
---------------------------------------------------------------------------------
1ST DIVISION   
---------------
 2000002, 2000030, 2000032, 2000036, 2000038, 2000039, 2000043, 2000047, 2000054,
 2000058, 2000061, 2000074, 2000081, 2000088, 2000089, 2000090, 2000094, 2000096,
 2000102, 2000103, 2000108, 2000110, 2000118, 2000124, 2000129, 2000130, 2000133,
 2000134, 2000137, 2000140, 2000143, 2000149, 2000150, 2000156, 2000161, 2000170,
 2000172, 2000175, 2000177, 2000178, 2000179, 2000180, 2000181, 2000183, 2000185,
 2000187, 2000188, 2000189, 2000190, 2000192, 2000195, 2000196, 2000198, 2000201,
 2000207, 2000213, 2000220, 2000221, 2000222, 2000223, 2000231, 2000232, 2000233,
 2000234, 2000235, 2000242, 2000244, 2000245, 2000249, 2000250, 2000251, 2000253,
 2000254, 2000256, 2000257, 2000260, 2000265, 2000272, 2000274, 2000281, 2000283,
 2000284, 2000285, 2000286, 2000287, 2000289, 2000290, 2000294, 2000295, 2000300,
 2000301, 2000302, 2000303, 2000304, 2000306, 2000308, 2000309, 2000311, 2000314,
 2000315, 2000319, 2000322, 2040001,
2ND DIVISION   
---------------
 2000006, 2000017, 2000024, 2000027, 2000028, 2000040, 2000042, 2000045, 2000046,
 2000048, 2000062, 2000063, 2000065, 2000075, 2000076, 2000084, 2000098, 2000104,
 2000107, 2000122, 2000123, 2000127, 2000138, 2000144, 2000145, 2000146, 2000158,
 2000159, 2000160, 2000162, 2000163, 2000168, 2000171, 2000173, 2000176, 2000182,
 2000184, 2000186, 2000191, 2000193, 2000194, 2000199, 2000202, 2000206, 2000208,
 2000209, 2000212, 2000214, 2000215, 2000217, 2000219, 2000224, 2000227, 2000230,
 2000237, 2000238, 2000239, 2000246, 2000247, 2000258, 2000259, 2000261, 2000262,
 2000263, 2000266, 2000267, 2000268, 2000271, 2000276, 2000277, 2000278, 2000282,
 2000288, 2000291, 2000292, 2000296, 2000297, 2000299, 2000307, 2000313, 2000316,
 2000321,
3RD DIVISION   
---------------
 2000001, 2000010, 2000012, 2000014, 2000015, 2000022, 2000023, 2000025, 2000026,
 2000029, 2000033, 2000034, 2000035, 2000044, 2000050, 2000053, 2000055, 2000059,
 2000064, 2000067, 2000069, 2000070, 2000073, 2000077, 2000078, 2000083, 2000087,
 2000091, 2000099, 2000100, 2000101, 2000109, 2000111, 2000112, 2000115, 2000116,
 2000117, 2000119, 2000121, 2000125, 2000131, 2000135, 2000139, 2000141, 2000142,
 2000147, 2000148, 2000153, 2000165, 2000166, 2000169, 2000174, 2000197, 2000204,
 2000205, 2000210, 2000216, 2000218, 2000225, 2000228, 2000236, 2000240, 2000241,
 2000255, 2000264, 2000269, 2000270, 2000273, 2000275, 2000293, 2000298, 2000310,
 2000312, 2000317, 2000318, 2000320,
  BSEB, PATNA RESULT SUMMARY OF ANNUAL SECONDARY EXAMINATION, 2020 PAGE :  1747
ROLLCODE:32052 HIGH SCHOOL KHESAR BANKA                           32-BANKA                                                                         
---------------------------------------------------------------------------------
1ST DIVISION   
---------------
 2000001, 2000011, 2000026, 2000027, 2000028, 2000030, 2000033, 2000035, 2000041,
 2000042, 2000045, 2000049, 2000053, 2000060, 2000070, 2000074, 2000075, 2000082,
 2000084, 2000085, 2000090, 2000091, 2000092, 2000098, 2000105, 2000107, 2000124,
 2000125, 2000126, 2000128, 2000143, 2000144, 2000146, 2000151, 2000152, 2000153,
 2000158, 2000159, 2000162, 2000171, 2000181, 2000184, 2000185, 2000193, 2000201,
 2000213, 2000219, 2000231, 2000234, 2000238, 2000240, 2000251, 2000253, 2000254,
 2000256, 2000259, 2000260, 2000268, 2000271, 2000272, 2000274, 2000275, 2000276,
 2000277, 2000285, 2000286, 2000287, 2000292, 2000298, 2000299, 2000300, 2000306,
 2000310, 2000311, 2000316, 2000319, 2000321, 2000322, 2000329, 2000338, 2000340,
 2000344, 2000346, 2000347, 2000351, 2000355, 2000356, 2000358, 2000361, 2000362,
 2000374, 2000393, 2000395, 2000396, 2000399, 2000403, 2000412, 2000413, 2000415,
 2000425, 2000430, 2000432, 2000437, 2000442, 2000443, 2000447, 2000448, 2000450,
 2000453, 2000456, 2000457, 2000469, 2000472, 2000473, 2000476, 2000497, 2000498,
 2000499, 2000504, 2000509, 2000518, 2000521, 2000522, 2000523, 2000525, 2000526,
 2000528, 2000534, 2000535, 2000538, 2000540, 2000543, 2000553, 2000561, 2000565,
 2000567, 2000572, 2000581, 2000585, 2000586, 2000588, 2000589, 2000591, 2000596,
 2000597, 2000598, 2000600, 2000601, 2000603, 2000605, 2000614, 2000620, 2000627,
 2000629, 2000631, 2000632, 2000635, 2000637, 2000638, 2000639, 2000643, 2000644,
 2040002, 2040004, 2040005,
2ND DIVISION   
---------------
 2000002, 2000004, 2000005, 2000006, 2000007, 2000009, 2000010, 2000014, 2000016,
 2000017, 2000018, 2000022, 2000023, 2000024, 2000025, 2000031, 2000032, 2000036,
 2000038, 2000044, 2000050, 2000052, 2000054, 2000055, 2000057, 2000058, 2000059,
 2000061, 2000062, 2000065, 2000067, 2000068, 2000072, 2000073, 2000076, 2000077,
 2000078, 2000080, 2000081, 2000083, 2000088, 2000093, 2000095, 2000101, 2000102,
 2000103, 2000104, 2000106, 2000109, 2000112, 2000114, 2000116, 2000117, 2000118,
 2000119, 2000120, 2000122, 2000123, 2000127, 2000129, 2000130, 2000134, 2000137,
 2000139, 2000140, 2000141, 2000142, 2000147, 2000148, 2000149, 2000150, 2000160,
 2000161, 2000163, 2000164, 2000166, 2000167, 2000168, 2000169, 2000170, 2000175,
 2000178, 2000182, 2000183, 2000187, 2000189, 2000191, 2000192, 2000195, 2000198,
 2000205, 2000206, 2000207, 2000209, 2000211, 2000212, 2000215, 2000216, 2000217,
 2000221, 2000222, 2000223, 2000225, 2000226, 2000229, 2000232, 2000233, 2000235,
 2000237, 2000239, 2000241, 2000242, 2000244, 2000245, 2000246, 2000250, 2000255,
 2000258, 2000261, 2000262, 2000264, 2000270, 2000273, 2000279, 2000280, 2000282,
 2000284, 2000288, 2000290, 2000293, 2000294, 2000295, 2000301, 2000303, 2000308,
 2000312, 2000313, 2000314, 2000317, 2000318, 2000325, 2000330, 2000333, 2000335,
 2000337, 2000343, 2000348, 2000349, 2000352, 2000357, 2000364, 2000366, 2000367,
 2000369, 2000371, 2000372, 2000373, 2000375, 2000377, 2000378, 2000381, 2000382,
 2000384, 2000385, 2000389, 2000390, 2000394, 2000397, 2000400, 2000402, 2000404,
 2000406, 2000408, 2000414, 2000419, 2000435, 2000439, 2000440, 2000444, 2000446,
 2000449, 2000451, 2000458, 2000459, 2000460, 2000462, 2000463, 2000466, 2000468,
 2000474, 2000478, 2000480, 2000482, 2000483, 2000484, 2000485, 2000486, 2000487,
 2000490, 2000492, 2000496, 2000505, 2000508, 2000511, 2000513, 2000514, 2000520,
 2000524, 2000527, 2000529, 2000530, 2000532, 2000533, 2000539, 2000541, 2000542,
 2000545, 2000546, 2000547, 2000549, 2000551, 2000554, 2000556, 2000559, 2000564,
 2000566, 2000568, 2000569, 2000571, 2000573, 2000574, 2000576, 2000578, 2000579,
 2000580, 2000582, 2000583, 2000587, 2000592, 2000594, 2000595, 2000599, 2000602,
 2000604, 2000606, 2000609, 2000610, 2000611, 2000612, 2000621, 2000624, 2000625,
  BSEB, PATNA RESULT SUMMARY OF ANNUAL SECONDARY EXAMINATION, 2020 PAGE :  1748
ROLLCODE:32052 HIGH SCHOOL KHESAR BANKA                           32-BANKA                                                                         
---------------------------------------------------------------------------------
 2000626, 2000628, 2000630, 2000634, 2000640, 2000641, 2000642, 2040001, 2040003,
 2040006, 2040007, 2040008, 2040009,
3RD DIVISION   
---------------
 2000008, 2000012, 2000013, 2000015, 2000019, 2000020, 2000021, 2000029, 2000034,
 2000037, 2000039, 2000040, 2000046, 2000047, 2000048, 2000051, 2000063, 2000064,
 2000071, 2000079, 2000087, 2000089, 2000096, 2000097, 2000100, 2000108, 2000110,
 2000111, 2000131, 2000133, 2000136, 2000138, 2000145, 2000154, 2000156, 2000173,
 2000174, 2000176, 2000177, 2000179, 2000186, 2000188, 2000190, 2000194, 2000197,
 2000203, 2000204, 2000208, 2000218, 2000220, 2000227, 2000230, 2000236, 2000243,
 2000247, 2000248, 2000249, 2000252, 2000263, 2000266, 2000267, 2000269, 2000278,
 2000281, 2000302, 2000307, 2000320, 2000324, 2000327, 2000331, 2000334, 2000336,
 2000339, 2000354, 2000359, 2000360, 2000368, 2000379, 2000383, 2000388, 2000391,
 2000392, 2000401, 2000407, 2000409, 2000418, 2000422, 2000424, 2000426, 2000427,
 2000428, 2000429, 2000433, 2000434, 2000436, 2000438, 2000441, 2000445, 2000454,
 2000470, 2000471, 2000481, 2000488, 2000491, 2000494, 2000495, 2000501, 2000502,
 2000503, 2000507, 2000510, 2000512, 2000515, 2000516, 2000517, 2000519, 2000537,
 2000550, 2000552, 2000557, 2000558, 2000562, 2000575, 2000584, 2000590, 2000607,
 2000608, 2000613, 2000616, 2000617, 2000618, 2000619, 2000622, 2000633, 2000636,
 2040010,
  BSEB, PATNA RESULT SUMMARY OF ANNUAL SECONDARY EXAMINATION, 2020 PAGE :  1749
ROLLCODE:32053 SHRI DURGA HIGH SCHOOL SHAKTI NAGAR, BANKA         32-BANKA                                                                         
---------------------------------------------------------------------------------
1ST DIVISION   
---------------
 2000002, 2000003, 2000009, 2000017, 2000036, 2000037, 2000051, 2000053, 2000061,
 2000066, 2000080, 2000084, 2000088, 2000098, 2000100, 2000106, 2000114, 2000115,
 2000128, 2000132, 2000133, 2000145, 2000151, 2000164,
2ND DIVISION   
---------------
 2000004, 2000005, 2000012, 2000013, 2000015, 2000019, 2000021, 2000024, 2000027,
 2000031, 2000032, 2000035, 2000038, 2000039, 2000042, 2000043, 2000044, 2000049,
 2000052, 2000055, 2000058, 2000064, 2000067, 2000068, 2000070, 2000071, 2000081,
 2000083, 2000085, 2000086, 2000087, 2000089, 2000093, 2000097, 2000099, 2000104,
 2000105, 2000107, 2000108, 2000109, 2000111, 2000116, 2000117, 2000119, 2000121,
 2000123, 2000126, 2000127, 2000130, 2000131, 2000134, 2000139, 2000140, 2000144,
 2000146, 2000147, 2000149, 2000154, 2000155, 2000160, 2000161, 2000163, 2000166,
 2000167, 2000169, 2000170, 2040001, 2040002, 2040003,
3RD DIVISION   
---------------
 2000001, 2000006, 2000008, 2000011, 2000014, 2000016, 2000018, 2000022, 2000028,
 2000029, 2000030, 2000033, 2000034, 2000040, 2000041, 2000045, 2000046, 2000047,
 2000048, 2000056, 2000057, 2000059, 2000060, 2000065, 2000072, 2000074, 2000075,
 2000076, 2000078, 2000079, 2000091, 2000094, 2000095, 2000101, 2000102, 2000110,
 2000113, 2000118, 2000120, 2000122, 2000125, 2000136, 2000137, 2000138, 2000142,
 2000143, 2000150, 2000152, 2000153, 2000165, 2000171,
  BSEB, PATNA RESULT SUMMARY OF ANNUAL SECONDARY EXAMINATION, 2020 PAGE :  1750
ROLLCODE:32055 HIGH SCHOOL SALEMPUR BANKA                         32-BANKA                                                                         
---------------------------------------------------------------------------------
1ST DIVISION   
---------------
 2000001, 2000002, 2000008, 2000010, 2000011, 2000019, 2000020, 2000037, 2000044,
 2000055, 2000056, 2000058, 2000059, 2000065, 2000086, 2000087, 2000093, 2000096,
 2000103, 2000112, 2000117, 2000118, 2000125, 2000126, 2000127, 2000128, 2000134,
 2000136, 2000140, 2000154, 2000155, 2000156, 2000159, 2000160, 2000161, 2000163,
 2000173, 2000174, 2000180, 2000183, 2000186, 2000191, 2000192, 2000201, 2000209,
 2000214, 2000215, 2000216, 2000225, 2000227, 2000231, 2000233, 2000239, 2000241,
 2000242, 2000246, 2000247, 2000252, 2000255, 2000257, 2000261, 2000263, 2000264,
 2000267, 2000268, 2000272, 2000276, 2000281, 2000282, 2000284, 2000285, 2000289,
 2000291, 2000294, 2000295, 2000299,
2ND DIVISION   
---------------
 2000006, 2000007, 2000013, 2000017, 2000018, 2000025, 2000031, 2000034, 2000035,
 2000042, 2000045, 2000046, 2000049, 2000060, 2000062, 2000066, 2000068, 2000071,
 2000076, 2000077, 2000078, 2000080, 2000081, 2000083, 2000088, 2000089, 2000090,
 2000095, 2000097, 2000101, 2000106, 2000107, 2000109, 2000111, 2000115, 2000120,
 2000122, 2000130, 2000133, 2000137, 2000138, 2000143, 2000145, 2000147, 2000148,
 2000149, 2000151, 2000152, 2000157, 2000164, 2000165, 2000168, 2000169, 2000175,
 2000179, 2000181, 2000182, 2000184, 2000185, 2000188, 2000189, 2000196, 2000198,
 2000200, 2000202, 2000206, 2000207, 2000208, 2000211, 2000212, 2000213, 2000218,
 2000219, 2000220, 2000221, 2000222, 2000223, 2000224, 2000228, 2000229, 2000232,
 2000235, 2000237, 2000240, 2000243, 2000244, 2000245, 2000250, 2000251, 2000254,
 2000256, 2000274, 2000275, 2000277, 2000278, 2000279, 2000280, 2000286, 2040001,
3RD DIVISION   
---------------
 2000012, 2000014, 2000015, 2000022, 2000026, 2000028, 2000030, 2000032, 2000036,
 2000038, 2000043, 2000057, 2000061, 2000075, 2000084, 2000085, 2000119, 2000123,
 2000129, 2000135, 2000141, 2000153, 2000158, 2000166, 2000190, 2000217, 2000226,
 2000238, 2000248, 2000249, 2000253, 2000258, 2000260, 2000266, 2000269, 2000271,
 2000283, 2000293, 2040002,
  BSEB, PATNA RESULT SUMMARY OF ANNUAL SECONDARY EXAMINATION, 2020 PAGE :  1751
ROLLCODE:32056 C M S HIGH SCHOOL SHAHPUR, BANKA                   32-BANKA                                                                         
---------------------------------------------------------------------------------
1ST DIVISION   
---------------
 2000036, 2000050, 2000059, 2000078, 2000099, 2000111, 2000117, 2000133, 2000160,
 2000162, 2000174, 2000183, 2000184, 2000193, 2000195, 2000197, 2000200, 2000204,
 2000212, 2000215, 2000237, 2000238, 2000243, 2000262, 2000265, 2000274, 2000283,
 2000288, 2000289, 2000309, 2000316, 2000327, 2000339, 2000357, 2000358, 2000361,
 2000364, 2000368, 2000370, 2000372, 2000377, 2000380, 2000388, 2000389, 2000391,
 2000393, 2000395, 2000403, 2000407, 2000409, 2000416, 2000417, 2000428, 2000429,
 2000435, 2000451, 2000471, 2000472, 2000477, 2000479, 2000481, 2000482, 2000488,
 2000491, 2000494, 2000506, 2000520, 2000528, 2000530, 2000533, 2000536, 2000537,
 2000540, 2000542, 2000543, 2000544, 2000545, 2000546, 2000548, 2000550, 2000551,
 2000552, 2000554, 2000555, 2000556, 2000557, 2000558, 2000559, 2000560, 2000561,
 2000563, 2000571, 2000574, 2000577, 2000579, 2000581, 2000585, 2000598, 2000600,
 2000603, 2000605, 2000607, 2000610, 2000611, 2000612, 2000613, 2000614, 2000615,
 2000619, 2000620, 2000622, 2000625, 2000631, 2000635, 2000642, 2000643, 2000649,
 2000661, 2000667, 2000668, 2000676, 2000685, 2000691, 2000696, 2000700, 2000708,
 2000719, 2000726, 2000729, 2000732, 2000740, 2000741, 2000743, 2000746, 2000747,
 2000752, 2000756, 2000760, 2000764,
2ND DIVISION   
---------------
 2000004, 2000006, 2000007, 2000012, 2000019, 2000022, 2000023, 2000035, 2000037,
 2000039, 2000045, 2000046, 2000049, 2000051, 2000053, 2000054, 2000056, 2000063,
 2000065, 2000070, 2000077, 2000092, 2000093, 2000095, 2000097, 2000100, 2000103,
 2000104, 2000106, 2000110, 2000112, 2000113, 2000114, 2000115, 2000116, 2000119,
 2000120, 2000132, 2000137, 2000140, 2000147, 2000148, 2000149, 2000151, 2000153,
 2000154, 2000157, 2000159, 2000164, 2000165, 2000167, 2000168, 2000172, 2000175,
 2000176, 2000177, 2000181, 2000182, 2000186, 2000188, 2000190, 2000191, 2000192,
 2000202, 2000206, 2000207, 2000209, 2000213, 2000227, 2000229, 2000232, 2000245,
 2000247, 2000249, 2000251, 2000252, 2000253, 2000256, 2000257, 2000258, 2000266,
 2000272, 2000276, 2000277, 2000278, 2000279, 2000281, 2000286, 2000294, 2000295,
 2000298, 2000299, 2000301, 2000306, 2000307, 2000308, 2000311, 2000321, 2000324,
 2000329, 2000330, 2000331, 2000332, 2000333, 2000336, 2000342, 2000345, 2000347,
 2000351, 2000353, 2000356, 2000359, 2000360, 2000365, 2000373, 2000375, 2000376,
 2000378, 2000379, 2000384, 2000385, 2000386, 2000387, 2000390, 2000392, 2000394,
 2000396, 2000398, 2000399, 2000400, 2000401, 2000410, 2000411, 2000412, 2000413,
 2000414, 2000421, 2000424, 2000426, 2000427, 2000430, 2000434, 2000438, 2000439,
 2000441, 2000442, 2000444, 2000448, 2000450, 2000452, 2000453, 2000456, 2000461,
 2000464, 2000469, 2000473, 2000474, 2000480, 2000483, 2000486, 2000487, 2000490,
 2000497, 2000503, 2000505, 2000507, 2000513, 2000515, 2000517, 2000523, 2000524,
 2000526, 2000527, 2000529, 2000534, 2000535, 2000538, 2000539, 2000541, 2000549,
 2000562, 2000567, 2000569, 2000570, 2000576, 2000587, 2000588, 2000594, 2000595,
 2000597, 2000599, 2000601, 2000608, 2000609, 2000621, 2000626, 2000630, 2000633,
 2000634, 2000637, 2000640, 2000644, 2000645, 2000647, 2000650, 2000654, 2000655,
 2000657, 2000659, 2000660, 2000664, 2000666, 2000670, 2000671, 2000674, 2000675,
 2000681, 2000682, 2000689, 2000690, 2000694, 2000697, 2000699, 2000701, 2000702,
 2000703, 2000705, 2000707, 2000709, 2000710, 2000711, 2000720, 2000723, 2000731,
 2000733, 2000735, 2000748, 2000750, 2000758, 2000759, 2000763, 2000767, 2000768,
 2040001, 2040002, 2040003,
3RD DIVISION   
---------------
  BSEB, PATNA RESULT SUMMARY OF ANNUAL SECONDARY EXAMINATION, 2020 PAGE :  1752
ROLLCODE:32056 C M S HIGH SCHOOL SHAHPUR, BANKA                   32-BANKA                                                                         
---------------------------------------------------------------------------------
 2000008, 2000011, 2000014, 2000018, 2000021, 2000025, 2000026, 2000028, 2000031,
 2000033, 2000034, 2000047, 2000048, 2000057, 2000069, 2000076, 2000087, 2000098,
 2000101, 2000105, 2000118, 2000129, 2000134, 2000143, 2000166, 2000169, 2000171,
 2000178, 2000180, 2000187, 2000189, 2000196, 2000198, 2000201, 2000203, 2000208,
 2000210, 2000216, 2000217, 2000220, 2000222, 2000226, 2000231, 2000235, 2000240,
 2000244, 2000248, 2000254, 2000255, 2000263, 2000264, 2000267, 2000269, 2000270,
 2000271, 2000273, 2000282, 2000284, 2000291, 2000292, 2000297, 2000303, 2000304,
 2000314, 2000315, 2000317, 2000319, 2000325, 2000338, 2000341, 2000352, 2000354,
 2000366, 2000374, 2000381, 2000382, 2000383, 2000397, 2000402, 2000404, 2000405,
 2000418, 2000422, 2000423, 2000425, 2000433, 2000436, 2000447, 2000454, 2000462,
 2000467, 2000470, 2000475, 2000478, 2000492, 2000493, 2000495, 2000498, 2000499,
 2000501, 2000504, 2000510, 2000511, 2000516, 2000521, 2000564, 2000566, 2000572,
 2000578, 2000584, 2000586, 2000589, 2000590, 2000591, 2000604, 2000618, 2000629,
 2000656, 2000658, 2000662, 2000663, 2000669, 2000673, 2000678, 2000679, 2000680,
 2000687, 2000688, 2000692, 2000704, 2000714, 2000715, 2000721, 2000728, 2000737,
 2000739, 2000742, 2000749, 2000753, 2000755, 2000757, 2000761, 2000765, 2000766,
  BSEB, PATNA RESULT SUMMARY OF ANNUAL SECONDARY EXAMINATION, 2020 PAGE :  1753
ROLLCODE:32057 S U V SARVODAY NAGAR BANKA                         32-BANKA                                                                         
---------------------------------------------------------------------------------
1ST DIVISION   
---------------
 2000006, 2000019, 2000028, 2000040, 2000042, 2000051, 2000054, 2000058, 2000065,
 2000067, 2000070, 2000085, 2000086, 2000088, 2000094, 2000107, 2000122, 2000125,
 2000129, 2000132, 2000138, 2000144, 2000145, 2000148, 2000149, 2000172, 2000189,
 2000198, 2000204, 2000206, 2000214, 2000215, 2000219, 2000228, 2000229, 2000235,
 2000240, 2000254, 2000257, 2000258, 2000263, 2000264, 2000273, 2000284, 2000287,
 2000290, 2000294, 2000296, 2000299, 2000302, 2000307, 2000309, 2000310, 2000312,
 2000320, 2000331, 2000332, 2000340, 2000349, 2000352, 2000359, 2000367, 2000376,
 2000388, 2000389, 2000402, 2000405, 2000406, 2000408, 2000409, 2000415, 2000416,
 2000417, 2000418, 2000419, 2000433, 2000438, 2000443, 2000450, 2000456, 2000461,
 2000468, 2000470, 2000478, 2000485, 2000486, 2000490, 2000492, 2000495, 2000498,
 2000500, 2000501, 2000502, 2000511, 2000512, 2000514, 2000525, 2000527, 2000528,
 2000529, 2000546,
2ND DIVISION   
---------------
 2000001, 2000003, 2000005, 2000007, 2000011, 2000012, 2000013, 2000014, 2000015,
 2000016, 2000017, 2000018, 2000020, 2000023, 2000027, 2000031, 2000032, 2000034,
 2000035, 2000037, 2000041, 2000043, 2000046, 2000048, 2000049, 2000050, 2000053,
 2000055, 2000056, 2000059, 2000060, 2000063, 2000069, 2000071, 2000072, 2000075,
 2000079, 2000080, 2000084, 2000087, 2000090, 2000091, 2000095, 2000096, 2000097,
 2000101, 2000104, 2000105, 2000106, 2000109, 2000111, 2000113, 2000117, 2000123,
 2000127, 2000131, 2000137, 2000140, 2000143, 2000146, 2000147, 2000156, 2000160,
 2000161, 2000162, 2000167, 2000168, 2000171, 2000173, 2000175, 2000182, 2000183,
 2000187, 2000190, 2000191, 2000193, 2000195, 2000197, 2000200, 2000202, 2000208,
 2000213, 2000222, 2000223, 2000227, 2000231, 2000233, 2000242, 2000244, 2000245,
 2000246, 2000247, 2000249, 2000256, 2000259, 2000268, 2000269, 2000272, 2000275,
 2000278, 2000279, 2000280, 2000283, 2000288, 2000289, 2000291, 2000295, 2000297,
 2000298, 2000300, 2000301, 2000304, 2000306, 2000308, 2000315, 2000316, 2000317,
 2000318, 2000319, 2000323, 2000327, 2000328, 2000330, 2000333, 2000335, 2000336,
 2000341, 2000343, 2000344, 2000346, 2000347, 2000348, 2000350, 2000351, 2000354,
 2000355, 2000356, 2000357, 2000360, 2000368, 2000369, 2000370, 2000371, 2000375,
 2000377, 2000385, 2000390, 2000392, 2000393, 2000394, 2000397, 2000401, 2000407,
 2000411, 2000412, 2000413, 2000414, 2000420, 2000421, 2000422, 2000424, 2000425,
 2000427, 2000430, 2000432, 2000434, 2000436, 2000439, 2000440, 2000441, 2000442,
 2000444, 2000445, 2000448, 2000451, 2000453, 2000455, 2000457, 2000458, 2000462,
 2000464, 2000465, 2000471, 2000473, 2000479, 2000481, 2000482, 2000483, 2000484,
 2000487, 2000496, 2000497, 2000499, 2000504, 2000509, 2000510, 2000517, 2000518,
 2000520, 2000521, 2000523, 2000533, 2000536, 2000537, 2000538, 2000541, 2000549,
 2040002, 2040003,
3RD DIVISION   
---------------
 2000004, 2000021, 2000026, 2000030, 2000033, 2000039, 2000044, 2000045, 2000047,
 2000061, 2000062, 2000064, 2000066, 2000083, 2000089, 2000093, 2000099, 2000100,
 2000103, 2000108, 2000112, 2000115, 2000116, 2000119, 2000133, 2000134, 2000135,
 2000141, 2000142, 2000150, 2000153, 2000154, 2000155, 2000158, 2000159, 2000165,
 2000174, 2000176, 2000177, 2000178, 2000180, 2000181, 2000184, 2000185, 2000186,
 2000192, 2000196, 2000201, 2000209, 2000217, 2000220, 2000221, 2000224, 2000230,
 2000232, 2000236, 2000237, 2000248, 2000250, 2000252, 2000261, 2000262, 2000266,
  BSEB, PATNA RESULT SUMMARY OF ANNUAL SECONDARY EXAMINATION, 2020 PAGE :  1754
ROLLCODE:32057 S U V SARVODAY NAGAR BANKA                         32-BANKA                                                                         
---------------------------------------------------------------------------------
 2000267, 2000270, 2000277, 2000281, 2000282, 2000293, 2000313, 2000314, 2000321,
 2000322, 2000326, 2000329, 2000334, 2000337, 2000338, 2000339, 2000342, 2000345,
 2000353, 2000358, 2000361, 2000363, 2000364, 2000366, 2000372, 2000374, 2000378,
 2000381, 2000382, 2000384, 2000386, 2000387, 2000391, 2000395, 2000396, 2000398,
 2000399, 2000400, 2000403, 2000404, 2000428, 2000429, 2000431, 2000437, 2000446,
 2000447, 2000449, 2000452, 2000463, 2000466, 2000467, 2000469, 2000472, 2000474,
 2000477, 2000480, 2000489, 2000491, 2000503, 2000505, 2000507, 2000508, 2000515,
 2000519, 2000532, 2000539, 2000542, 2000545, 2000547, 2000550, 2040001,
  BSEB, PATNA RESULT SUMMARY OF ANNUAL SECONDARY EXAMINATION, 2020 PAGE :  1755
ROLLCODE:32058 RAJAT JAYANTI HIGH SCHOOL JOTHA, BANKA             32-BANKA                                                                         
---------------------------------------------------------------------------------
1ST DIVISION   
---------------
 2000003, 2000004, 2000007, 2000009, 2000015, 2000019, 2000021, 2000024, 2000033,
 2000034, 2000036, 2000037, 2000038, 2000044, 2000045, 2000055, 2000059, 2000060,
 2000066, 2000068, 2000072, 2000077, 2000086, 2000088, 2000089, 2000090, 2000091,
 2000092, 2000098, 2000103, 2000107, 2000109, 2000110, 2000111, 2000119, 2000123,
 2000124, 2000125, 2000126, 2000127, 2000129, 2000132, 2000133, 2000134, 2000135,
 2000136, 2000138, 2000141, 2000143, 2000144, 2000145,
2ND DIVISION   
---------------
 2000001, 2000006, 2000011, 2000013, 2000014, 2000016, 2000017, 2000018, 2000020,
 2000022, 2000025, 2000027, 2000029, 2000030, 2000042, 2000043, 2000046, 2000047,
 2000051, 2000052, 2000053, 2000054, 2000056, 2000057, 2000062, 2000067, 2000069,
 2000074, 2000075, 2000076, 2000078, 2000080, 2000081, 2000083, 2000084, 2000087,
 2000093, 2000094, 2000096, 2000097, 2000099, 2000100, 2000101, 2000102, 2000106,
 2000108, 2000114, 2000116, 2000117, 2000120, 2000121, 2000140,
3RD DIVISION   
---------------
 2000012, 2000023, 2000026, 2000032, 2000049, 2000058, 2000064, 2000065, 2000070,
 2000071, 2000073, 2000079, 2000082, 2000112, 2000113, 2000118, 2000131, 2000137,
 2000139, 2000142,
  BSEB, PATNA RESULT SUMMARY OF ANNUAL SECONDARY EXAMINATION, 2020 PAGE :  1756
ROLLCODE:32059 MLM NLM H/S CHANGERI MIRZAPUR, BANKA               32-BANKA                                                                         
---------------------------------------------------------------------------------
1ST DIVISION   
---------------
 2000002, 2000007, 2000011, 2000012, 2000013, 2000015, 2000028, 2000034, 2000035,
 2000039, 2000044, 2000051, 2000054, 2000055, 2000058, 2000059, 2000064, 2000070,
 2000072, 2000074, 2000075, 2000081, 2000087, 2000088, 2000091, 2000092, 2000093,
 2000099, 2000100, 2000104, 2000110, 2000112, 2000113, 2000114, 2000116, 2000117,
 2000118, 2000125, 2000127, 2000131, 2000134, 2000136, 2000137, 2000139, 2000144,
 2000147, 2000148, 2000151, 2000154, 2000155, 2000156, 2000161, 2000162, 2000167,
 2000173, 2000175, 2000176, 2000177, 2000182, 2000183, 2000184, 2000189, 2000191,
 2000192, 2000193, 2000196, 2000202, 2000203, 2000205, 2000206, 2000207, 2000208,
 2000213, 2000217, 2000221, 2000223, 2000225, 2000226, 2000228, 2000229, 2000231,
 2000232, 2000236, 2000241, 2000243, 2000248, 2000249, 2000250, 2000252, 2000255,
 2000260, 2000261, 2000262, 2000264, 2000268, 2000270, 2000271, 2000279,
2ND DIVISION   
---------------
 2000003, 2000008, 2000010, 2000026, 2000029, 2000030, 2000033, 2000037, 2000041,
 2000045, 2000053, 2000056, 2000063, 2000065, 2000066, 2000067, 2000068, 2000069,
 2000073, 2000076, 2000078, 2000079, 2000080, 2000083, 2000084, 2000086, 2000089,
 2000101, 2000103, 2000105, 2000109, 2000111, 2000115, 2000119, 2000121, 2000126,
 2000128, 2000129, 2000132, 2000135, 2000140, 2000141, 2000143, 2000146, 2000150,
 2000153, 2000157, 2000158, 2000159, 2000160, 2000165, 2000168, 2000169, 2000170,
 2000174, 2000178, 2000179, 2000180, 2000185, 2000188, 2000190, 2000195, 2000198,
 2000200, 2000201, 2000204, 2000210, 2000215, 2000218, 2000222, 2000230, 2000234,
 2000242, 2000244, 2000245, 2000247, 2000253, 2000254, 2000259, 2000263, 2000269,
 2000273, 2000275, 2000276, 2000277, 2000278, 2000280, 2040001, 2040002, 2040003,
3RD DIVISION   
---------------
 2000019, 2000021, 2000022, 2000023, 2000025, 2000031, 2000043, 2000050, 2000052,
 2000077, 2000107, 2000120, 2000123, 2000124, 2000133, 2000142, 2000171, 2000186,
 2000194, 2000216, 2000233, 2000235, 2000240, 2000256, 2000257, 2000267, 2000272,
 2000274,
  BSEB, PATNA RESULT SUMMARY OF ANNUAL SECONDARY EXAMINATION, 2020 PAGE :  1757
ROLLCODE:32060 D A A HIGH SCHOOL SHAMBHUGANJ, BANKA               32-BANKA                                                                         
---------------------------------------------------------------------------------
1ST DIVISION   
---------------
 2000006, 2000012, 2000041, 2000043, 2000044, 2000045, 2000067, 2000079, 2000095,
 2000102, 2000103, 2000104, 2000124, 2000125, 2000126, 2000130, 2000137, 2000151,
 2000162, 2000163, 2000167, 2000168, 2000187, 2000201, 2000212, 2000219, 2000220,
 2000222, 2000229, 2000234, 2000237, 2000254, 2000283, 2000284, 2000308, 2000313,
 2000314, 2000320, 2000321, 2000327, 2000328, 2000336, 2000347, 2000348, 2000349,
 2000350, 2000351, 2000353, 2000355, 2000360, 2000363, 2000365, 2000366, 2000372,
 2000378, 2000379, 2000380, 2000381, 2000382, 2000383, 2000384, 2000386, 2000391,
 2000392, 2000400, 2000405, 2000410, 2000415, 2000416, 2000417, 2000428, 2000433,
 2000440, 2000441, 2000443, 2000446, 2000447, 2000448, 2000449, 2000450, 2000451,
 2000455, 2000459, 2000461, 2000463, 2000464, 2000466, 2000474, 2000480, 2000484,
 2000509, 2000510, 2000520, 2000523, 2000525, 2000538, 2000541, 2000548, 2000553,
 2000557, 2000559, 2000560, 2000561, 2000562, 2000566, 2000568, 2000569, 2000573,
 2000576, 2000578, 2000580, 2000581, 2000587, 2000589, 2000590, 2000591, 2000593,
 2000594, 2000595, 2000599, 2000601, 2000605, 2000606, 2000612, 2000613, 2000618,
 2000625, 2000626, 2000632, 2000634, 2000641, 2000643, 2000644, 2000645, 2000646,
 2000648, 2040007, 2040019,
2ND DIVISION   
---------------
 2000007, 2000010, 2000013, 2000014, 2000015, 2000020, 2000022, 2000028, 2000030,
 2000032, 2000033, 2000035, 2000037, 2000038, 2000046, 2000049, 2000050, 2000055,
 2000061, 2000072, 2000073, 2000077, 2000080, 2000085, 2000087, 2000088, 2000092,
 2000093, 2000094, 2000096, 2000098, 2000100, 2000106, 2000107, 2000108, 2000110,
 2000112, 2000115, 2000120, 2000123, 2000132, 2000134, 2000136, 2000142, 2000143,
 2000148, 2000155, 2000158, 2000159, 2000161, 2000164, 2000166, 2000170, 2000173,
 2000174, 2000175, 2000176, 2000183, 2000188, 2000189, 2000197, 2000199, 2000200,
 2000209, 2000211, 2000216, 2000221, 2000223, 2000226, 2000227, 2000230, 2000231,
 2000233, 2000239, 2000240, 2000248, 2000250, 2000253, 2000256, 2000261, 2000262,
 2000263, 2000264, 2000275, 2000276, 2000281, 2000285, 2000286, 2000289, 2000290,
 2000296, 2000298, 2000301, 2000302, 2000303, 2000304, 2000305, 2000306, 2000309,
 2000311, 2000312, 2000325, 2000333, 2000335, 2000343, 2000345, 2000356, 2000357,
 2000361, 2000364, 2000367, 2000368, 2000369, 2000370, 2000389, 2000390, 2000394,
 2000396, 2000398, 2000401, 2000404, 2000407, 2000412, 2000418, 2000422, 2000424,
 2000429, 2000430, 2000432, 2000434, 2000435, 2000436, 2000437, 2000442, 2000444,
 2000452, 2000453, 2000454, 2000456, 2000460, 2000462, 2000465, 2000467, 2000470,
 2000472, 2000476, 2000479, 2000486, 2000488, 2000490, 2000491, 2000493, 2000497,
 2000498, 2000503, 2000504, 2000505, 2000507, 2000508, 2000512, 2000516, 2000517,
 2000519, 2000522, 2000527, 2000531, 2000532, 2000533, 2000537, 2000543, 2000546,
 2000551, 2000554, 2000556, 2000563, 2000565, 2000567, 2000571, 2000572, 2000574,
 2000582, 2000598, 2000600, 2000602, 2000603, 2000607, 2000608, 2000609, 2000614,
 2000616, 2000617, 2000623, 2000628, 2000629, 2000638, 2000639, 2000640, 2000649,
 2000650, 2040001, 2040002, 2040003, 2040004, 2040008, 2040009, 2040011, 2040012,
 2040014, 2040017, 2040018, 2040020, 2040021, 2040022,
3RD DIVISION   
---------------
 2000008, 2000011, 2000017, 2000018, 2000051, 2000052, 2000053, 2000054, 2000060,
 2000062, 2000063, 2000064, 2000065, 2000069, 2000071, 2000081, 2000082, 2000084,
 2000099, 2000109, 2000122, 2000140, 2000149, 2000150, 2000152, 2000153, 2000154,
  BSEB, PATNA RESULT SUMMARY OF ANNUAL SECONDARY EXAMINATION, 2020 PAGE :  1758
ROLLCODE:32060 D A A HIGH SCHOOL SHAMBHUGANJ, BANKA               32-BANKA                                                                         
---------------------------------------------------------------------------------
 2000157, 2000179, 2000180, 2000182, 2000186, 2000191, 2000198, 2000204, 2000205,
 2000206, 2000207, 2000210, 2000213, 2000224, 2000225, 2000228, 2000235, 2000236,
 2000241, 2000244, 2000245, 2000246, 2000249, 2000251, 2000252, 2000257, 2000258,
 2000259, 2000260, 2000265, 2000267, 2000268, 2000270, 2000271, 2000272, 2000274,
 2000279, 2000280, 2000288, 2000292, 2000293, 2000295, 2000297, 2000299, 2000310,
 2000315, 2000318, 2000322, 2000326, 2000330, 2000337, 2000339, 2000340, 2000362,
 2000371, 2000373, 2000374, 2000375, 2000377, 2000385, 2000388, 2000395, 2000399,
 2000406, 2000411, 2000414, 2000431, 2000438, 2000439, 2000468, 2000469, 2000471,
 2000481, 2000483, 2000492, 2000496, 2000506, 2000515, 2000518, 2000521, 2000524,
 2000529, 2000536, 2000544, 2000545, 2000547, 2000555, 2000558, 2000575, 2000579,
 2000584, 2000585, 2000586, 2000588, 2000592, 2000596, 2000597, 2000610, 2000611,
 2000615, 2000619, 2000620, 2000621, 2000622, 2000631, 2000633, 2000635, 2000636,
 2000642, 2040005, 2040006, 2040010, 2040013, 2040015, 2040016,
  BSEB, PATNA RESULT SUMMARY OF ANNUAL SECONDARY EXAMINATION, 2020 PAGE :  1759
ROLLCODE:32061 KAILASH MISHRA H/S JAIPUR BANKA                    32-BANKA                                                                         
---------------------------------------------------------------------------------
1ST DIVISION   
---------------
 2000006, 2000020, 2000024, 2000025, 2000029, 2000035, 2000051, 2000074, 2000076,
 2000087, 2000088, 2000092, 2000097, 2000098, 2000107, 2000108, 2000118, 2000123,
 2000124, 2000127, 2000133, 2000139, 2000141, 2000145, 2000154, 2000157, 2000159,
 2000160, 2000164, 2000166, 2000168, 2000175, 2000185, 2000188, 2000191, 2000202,
 2000213, 2000215, 2000220, 2000223, 2000229, 2000231, 2000232, 2000236, 2000238,
 2000239, 2000241, 2000251, 2000252, 2000260, 2000261, 2000271, 2000273, 2000275,
 2000280, 2000282, 2000287, 2000312, 2000328,
2ND DIVISION   
---------------
 2000002, 2000004, 2000007, 2000008, 2000009, 2000010, 2000011, 2000013, 2000014,
 2000017, 2000022, 2000031, 2000033, 2000034, 2000036, 2000037, 2000038, 2000040,
 2000041, 2000043, 2000047, 2000048, 2000050, 2000053, 2000054, 2000058, 2000060,
 2000061, 2000064, 2000065, 2000067, 2000070, 2000072, 2000077, 2000084, 2000085,
 2000086, 2000089, 2000090, 2000091, 2000093, 2000099, 2000104, 2000110, 2000112,
 2000116, 2000117, 2000119, 2000125, 2000126, 2000136, 2000137, 2000140, 2000143,
 2000144, 2000147, 2000148, 2000149, 2000151, 2000155, 2000156, 2000161, 2000162,
 2000163, 2000169, 2000170, 2000177, 2000187, 2000194, 2000195, 2000197, 2000198,
 2000201, 2000203, 2000204, 2000207, 2000208, 2000209, 2000214, 2000217, 2000221,
 2000224, 2000228, 2000230, 2000235, 2000237, 2000240, 2000243, 2000247, 2000250,
 2000256, 2000257, 2000258, 2000259, 2000262, 2000264, 2000266, 2000274, 2000277,
 2000278, 2000281, 2000283, 2000286, 2000289, 2000290, 2000291, 2000293, 2000294,
 2000295, 2000296, 2000298, 2000303, 2000307, 2000318, 2000320, 2000321, 2000322,
 2000323, 2000324, 2000326, 2000329, 2040001, 2040002,
3RD DIVISION   
---------------
 2000001, 2000015, 2000016, 2000018, 2000019, 2000023, 2000027, 2000032, 2000052,
 2000066, 2000068, 2000071, 2000073, 2000075, 2000078, 2000079, 2000080, 2000082,
 2000083, 2000094, 2000096, 2000106, 2000109, 2000111, 2000113, 2000115, 2000122,
 2000128, 2000129, 2000130, 2000134, 2000150, 2000165, 2000173, 2000179, 2000184,
 2000186, 2000211, 2000216, 2000218, 2000219, 2000226, 2000233, 2000245, 2000248,
 2000249, 2000253, 2000263, 2000265, 2000267, 2000268, 2000269, 2000270, 2000276,
 2000284, 2000288, 2000292, 2000297, 2000300, 2000301, 2000302, 2000313, 2000315,
 2000317, 2000325, 2000327, 2040003,
PASS           
---------------
 1920234,
  BSEB, PATNA RESULT SUMMARY OF ANNUAL SECONDARY EXAMINATION, 2020 PAGE :  1760
ROLLCODE:32062 HIGH SCHOOL KATORIA, BANKA                         32-BANKA                                                                         
---------------------------------------------------------------------------------
1ST DIVISION   
---------------
 2000019, 2000020, 2000030, 2000047, 2000048, 2000052, 2000102, 2000112, 2000116,
 2000117, 2000119, 2000123, 2000124, 2000125, 2000127, 2000131, 2000132, 2000133,
 2000134, 2000136, 2000155, 2000156, 2000177, 2000180, 2000182, 2000185, 2000189,
 2000190, 2000193, 2000195, 2000196, 2000197, 2000208, 2000214, 2000218, 2000219,
 2000225, 2000229, 2000230, 2000233, 2000236, 2000243, 2000244, 2000246, 2000257,
 2000260, 2000263, 2000277, 2000278, 2000282, 2000284, 2000285, 2000290, 2000292,
 2000295, 2000327, 2000331, 2000336, 2000341, 2000342, 2000343, 2000345, 2000351,
 2000361, 2000366, 2000369, 2000376, 2000381, 2000387, 2000388, 2000391, 2000392,
 2000398, 2000406, 2000407, 2000409, 2000429, 2000434, 2000436, 2000437, 2000440,
 2000444, 2000445, 2000447, 2000448, 2000449, 2000454, 2000457, 2000462, 2000476,
 2000478, 2000479, 2000481, 2000482, 2000483, 2000484, 2000485, 2000492, 2000493,
 2000496, 2000501, 2000505, 2000507, 2000508, 2000509, 2000510, 2000511, 2000515,
 2000516, 2000520, 2000521, 2000527, 2000531, 2000533, 2000535, 2000536, 2000538,
 2000540, 2000543, 2000551, 2000554, 2000559, 2000567, 2000569, 2000572, 2000578,
 2000586, 2000587, 2000589, 2000597, 2000598, 2000600, 2000603, 2000605, 2000607,
 2000612, 2000627, 2000628, 2000630, 2000634, 2000639, 2000643, 2000644, 2000645,
 2000653, 2000667, 2000685, 2000702, 2000704, 2000712, 2000715, 2000716, 2000720,
 2000722, 2000726, 2000730, 2000745, 2000768, 2000770, 2000772, 2000773, 2000774,
 2000775, 2000776, 2000779, 2000780, 2000790, 2000795, 2000797, 2000798, 2000819,
 2000823, 2000832, 2000833, 2000834, 2000840, 2000844, 2000853, 2000862, 2000864,
 2000869, 2000870, 2000871, 2000872, 2000873, 2000875, 2000876,
2ND DIVISION   
---------------
 2000001, 2000002, 2000006, 2000007, 2000008, 2000009, 2000010, 2000012, 2000014,
 2000015, 2000016, 2000022, 2000025, 2000027, 2000028, 2000032, 2000035, 2000036,
 2000037, 2000043, 2000050, 2000053, 2000055, 2000057, 2000061, 2000067, 2000076,
 2000081, 2000086, 2000089, 2000090, 2000091, 2000092, 2000095, 2000096, 2000100,
 2000105, 2000107, 2000109, 2000115, 2000118, 2000121, 2000126, 2000128, 2000129,
 2000135, 2000137, 2000138, 2000139, 2000142, 2000145, 2000146, 2000147, 2000149,
 2000150, 2000153, 2000154, 2000157, 2000158, 2000159, 2000162, 2000163, 2000164,
 2000166, 2000168, 2000171, 2000174, 2000176, 2000179, 2000181, 2000184, 2000187,
 2000194, 2000202, 2000203, 2000204, 2000205, 2000210, 2000215, 2000216, 2000220,
 2000221, 2000222, 2000223, 2000227, 2000234, 2000235, 2000240, 2000250, 2000252,
 2000254, 2000256, 2000259, 2000261, 2000262, 2000264, 2000267, 2000268, 2000269,
 2000270, 2000271, 2000272, 2000276, 2000288, 2000293, 2000294, 2000296, 2000299,
 2000302, 2000303, 2000306, 2000308, 2000309, 2000313, 2000315, 2000316, 2000317,
 2000321, 2000322, 2000325, 2000326, 2000332, 2000334, 2000338, 2000340, 2000344,
 2000346, 2000352, 2000353, 2000354, 2000356, 2000357, 2000358, 2000363, 2000364,
 2000365, 2000367, 2000370, 2000372, 2000374, 2000379, 2000382, 2000383, 2000384,
 2000390, 2000394, 2000404, 2000405, 2000408, 2000410, 2000411, 2000413, 2000414,
 2000419, 2000423, 2000425, 2000426, 2000432, 2000433, 2000435, 2000439, 2000443,
 2000446, 2000456, 2000461, 2000463, 2000468, 2000469, 2000470, 2000472, 2000474,
 2000475, 2000477, 2000480, 2000486, 2000488, 2000489, 2000491, 2000494, 2000495,
 2000497, 2000498, 2000500, 2000502, 2000512, 2000513, 2000514, 2000517, 2000518,
 2000523, 2000532, 2000541, 2000542, 2000544, 2000545, 2000546, 2000547, 2000548,
 2000553, 2000555, 2000556, 2000560, 2000561, 2000562, 2000564, 2000565, 2000568,
 2000574, 2000576, 2000579, 2000581, 2000583, 2000585, 2000590, 2000591, 2000592,
 2000594, 2000595, 2000596, 2000604, 2000606, 2000611, 2000614, 2000615, 2000616,
 2000617, 2000621, 2000622, 2000624, 2000636, 2000637, 2000641, 2000642, 2000646,
  BSEB, PATNA RESULT SUMMARY OF ANNUAL SECONDARY EXAMINATION, 2020 PAGE :  1761
ROLLCODE:32062 HIGH SCHOOL KATORIA, BANKA                         32-BANKA                                                                         
---------------------------------------------------------------------------------
 2000648, 2000649, 2000654, 2000656, 2000658, 2000659, 2000660, 2000662, 2000665,
 2000666, 2000669, 2000670, 2000674, 2000675, 2000676, 2000678, 2000679, 2000683,
 2000684, 2000686, 2000687, 2000688, 2000689, 2000691, 2000693, 2000694, 2000698,
 2000699, 2000700, 2000703, 2000707, 2000709, 2000711, 2000717, 2000719, 2000721,
 2000725, 2000735, 2000736, 2000737, 2000743, 2000749, 2000751, 2000752, 2000757,
 2000758, 2000759, 2000760, 2000761, 2000762, 2000763, 2000765, 2000769, 2000771,
 2000781, 2000782, 2000785, 2000787, 2000789, 2000792, 2000793, 2000794, 2000796,
 2000801, 2000805, 2000806, 2000807, 2000812, 2000813, 2000820, 2000822, 2000824,
 2000830, 2000831, 2000836, 2000837, 2000838, 2000839, 2000843, 2000845, 2000846,
 2000847, 2000848, 2000849, 2000852, 2000854, 2000857, 2000859, 2000861, 2000863,
 2000865, 2000868, 2000874,
3RD DIVISION   
---------------
 2000026, 2000031, 2000040, 2000046, 2000064, 2000065, 2000070, 2000075, 2000085,
 2000088, 2000098, 2000101, 2000110, 2000111, 2000113, 2000120, 2000122, 2000144,
 2000148, 2000152, 2000172, 2000178, 2000191, 2000198, 2000199, 2000206, 2000207,
 2000209, 2000224, 2000226, 2000232, 2000241, 2000258, 2000266, 2000275, 2000287,
 2000289, 2000291, 2000300, 2000307, 2000328, 2000330, 2000335, 2000347, 2000349,
 2000362, 2000373, 2000375, 2000385, 2000389, 2000396, 2000401, 2000420, 2000427,
 2000441, 2000450, 2000455, 2000467, 2000473, 2000490, 2000499, 2000522, 2000524,
 2000530, 2000534, 2000537, 2000550, 2000552, 2000563, 2000570, 2000571, 2000573,
 2000580, 2000582, 2000610, 2000619, 2000620, 2000626, 2000650, 2000651, 2000652,
 2000655, 2000657, 2000663, 2000668, 2000680, 2000682, 2000706, 2000708, 2000710,
 2000713, 2000723, 2000727, 2000731, 2000734, 2000741, 2000742, 2000744, 2000748,
 2000753, 2000755, 2000756, 2000764, 2000777, 2000800, 2000802, 2000804, 2000817,
 2000826, 2000827, 2000829, 2000842, 2000855, 2000858, 2000866,
  BSEB, PATNA RESULT SUMMARY OF ANNUAL SECONDARY EXAMINATION, 2020 PAGE :  1762
ROLLCODE:32063 PROJECT GIRLS HIGH SCHOOL KATORIA, BANKA           32-BANKA                                                                         
---------------------------------------------------------------------------------
1ST DIVISION   
---------------
 2000004, 2000006, 2000011, 2000012, 2000016, 2000017, 2000020, 2000023, 2000027,
 2000028, 2000037, 2000052, 2000068, 2000074, 2000088, 2000090, 2000091, 2000096,
 2000102, 2000104, 2000106, 2000107, 2000108, 2000117, 2000120, 2000121, 2000123,
 2000125, 2000126, 2000129, 2000130, 2000133, 2000136, 2000138, 2000141, 2000143,
 2000145, 2000146, 2000151, 2000152, 2000157, 2000159, 2000160, 2000161, 2000163,
 2000165, 2000166, 2000179, 2000180, 2000181, 2000184, 2000185, 2000187, 2000188,
 2000193, 2000216, 2000224, 2000229, 2000230, 2000231, 2000237, 2000245, 2000246,
 2000247, 2000248, 2000249, 2000250, 2000251, 2000252, 2000254, 2000256, 2000258,
 2000259, 2000260, 2000262, 2000275, 2000276, 2000279, 2000284, 2000297, 2000299,
 2000300, 2000301, 2000302, 2000303, 2000312, 2000317, 2000318, 2000319, 2000323,
 2000330, 2000338, 2000340, 2000341, 2000350, 2000354, 2000360, 2000361, 2000365,
 2000366, 2000367, 2000372, 2000373, 2000374, 2000375, 2000381, 2000387, 2000388,
 2000395, 2000396, 2000399, 2000401, 2000404, 2000406, 2000411, 2000417, 2000418,
 2000419, 2000421, 2000425, 2000430, 2000431, 2000441, 2000446, 2000451, 2000458,
2ND DIVISION   
---------------
 2000001, 2000002, 2000003, 2000007, 2000009, 2000013, 2000018, 2000019, 2000021,
 2000024, 2000025, 2000026, 2000029, 2000030, 2000032, 2000033, 2000038, 2000042,
 2000046, 2000047, 2000048, 2000054, 2000055, 2000058, 2000061, 2000066, 2000067,
 2000071, 2000072, 2000075, 2000076, 2000080, 2000082, 2000087, 2000094, 2000095,
 2000097, 2000098, 2000100, 2000103, 2000109, 2000110, 2000111, 2000114, 2000115,
 2000116, 2000122, 2000127, 2000131, 2000132, 2000134, 2000137, 2000149, 2000150,
 2000155, 2000156, 2000158, 2000167, 2000170, 2000171, 2000172, 2000173, 2000176,
 2000182, 2000183, 2000189, 2000192, 2000199, 2000204, 2000209, 2000210, 2000212,
 2000214, 2000215, 2000217, 2000220, 2000221, 2000223, 2000227, 2000228, 2000232,
 2000236, 2000238, 2000239, 2000240, 2000243, 2000253, 2000257, 2000263, 2000264,
 2000269, 2000270, 2000271, 2000273, 2000280, 2000281, 2000282, 2000285, 2000288,
 2000289, 2000291, 2000292, 2000295, 2000298, 2000306, 2000307, 2000308, 2000309,
 2000310, 2000311, 2000313, 2000314, 2000321, 2000322, 2000327, 2000328, 2000329,
 2000331, 2000332, 2000333, 2000335, 2000336, 2000337, 2000339, 2000342, 2000343,
 2000348, 2000351, 2000352, 2000355, 2000356, 2000358, 2000359, 2000362, 2000363,
 2000364, 2000368, 2000369, 2000370, 2000378, 2000379, 2000380, 2000383, 2000386,
 2000389, 2000390, 2000391, 2000393, 2000394, 2000397, 2000400, 2000405, 2000408,
 2000409, 2000410, 2000412, 2000414, 2000416, 2000422, 2000424, 2000426, 2000428,
 2000429, 2000432, 2000438, 2000442, 2000444, 2000447, 2000448, 2000452, 2000455,
 2000456, 2000460, 2000461, 2000466,
3RD DIVISION   
---------------
 2000005, 2000010, 2000014, 2000015, 2000034, 2000035, 2000036, 2000040, 2000041,
 2000043, 2000045, 2000049, 2000050, 2000051, 2000056, 2000059, 2000060, 2000063,
 2000065, 2000069, 2000073, 2000077, 2000079, 2000081, 2000083, 2000084, 2000089,
 2000092, 2000093, 2000113, 2000119, 2000124, 2000128, 2000135, 2000139, 2000140,
 2000142, 2000144, 2000162, 2000164, 2000169, 2000174, 2000175, 2000186, 2000190,
 2000191, 2000194, 2000195, 2000198, 2000200, 2000201, 2000203, 2000205, 2000213,
 2000222, 2000225, 2000226, 2000233, 2000234, 2000235, 2000241, 2000242, 2000244,
 2000255, 2000261, 2000267, 2000268, 2000287, 2000296, 2000304, 2000305, 2000316,
 2000320, 2000324, 2000325, 2000326, 2000334, 2000345, 2000346, 2000347, 2000353,
  BSEB, PATNA RESULT SUMMARY OF ANNUAL SECONDARY EXAMINATION, 2020 PAGE :  1763
ROLLCODE:32063 PROJECT GIRLS HIGH SCHOOL KATORIA, BANKA           32-BANKA                                                                         
---------------------------------------------------------------------------------
 2000357, 2000377, 2000382, 2000384, 2000385, 2000392, 2000398, 2000403, 2000407,
 2000413, 2000423, 2000427, 2000433, 2000434, 2000435, 2000436, 2000440, 2000443,
 2000445, 2000449, 2000450, 2000453, 2000454, 2000457, 2000459, 2000462, 2000463,
 2000465, 2000467, 2000468, 2000469,
  BSEB, PATNA RESULT SUMMARY OF ANNUAL SECONDARY EXAMINATION, 2020 PAGE :  1764
ROLLCODE:32064 S G HIGH SCHOOL SABALPUR BANKA                     32-BANKA                                                                         
---------------------------------------------------------------------------------
1ST DIVISION   
---------------
 2000001, 2000004, 2000008, 2000019, 2000021, 2000022, 2000028, 2000034, 2000038,
 2000039, 2000045, 2000047, 2000050, 2000051, 2000059, 2000063, 2000074, 2000082,
 2000089, 2000093, 2000105, 2000106, 2000110, 2000114, 2000122, 2000133, 2000135,
 2000136, 2000145, 2000146, 2000148, 2000159, 2000163, 2000171, 2000172, 2000174,
 2000176, 2000178, 2000184, 2000186, 2000187, 2000191, 2000194, 2000196, 2000198,
 2000200, 2000201, 2000203, 2000204, 2000206, 2000208, 2000209, 2000219, 2000221,
 2000223, 2000224, 2000228,
2ND DIVISION   
---------------
 2000002, 2000006, 2000010, 2000015, 2000016, 2000020, 2000023, 2000024, 2000025,
 2000042, 2000044, 2000052, 2000056, 2000057, 2000060, 2000064, 2000070, 2000080,
 2000083, 2000086, 2000087, 2000088, 2000094, 2000095, 2000102, 2000104, 2000111,
 2000113, 2000115, 2000116, 2000119, 2000123, 2000128, 2000132, 2000134, 2000137,
 2000138, 2000142, 2000143, 2000149, 2000151, 2000157, 2000158, 2000164, 2000165,
 2000170, 2000173, 2000177, 2000180, 2000181, 2000183, 2000185, 2000188, 2000190,
 2000192, 2000193, 2000195, 2000197, 2000199, 2000202, 2000207, 2000212, 2000213,
 2000215, 2000217, 2000218, 2000222, 2000229, 2040001, 2040002, 2040003,
3RD DIVISION   
---------------
 2000003, 2000011, 2000012, 2000013, 2000029, 2000033, 2000041, 2000053, 2000054,
 2000055, 2000078, 2000079, 2000081, 2000098, 2000099, 2000100, 2000108, 2000120,
 2000124, 2000126, 2000129, 2000130, 2000140, 2000141, 2000150, 2000153, 2000154,
 2000167, 2000175, 2000179, 2000189, 2000205, 2000225, 2000226, 2000230, 2000231,
PASS           
---------------
 1920157,
  BSEB, PATNA RESULT SUMMARY OF ANNUAL SECONDARY EXAMINATION, 2020 PAGE :  1765
ROLLCODE:32065 LARAN H/S KATHBANGAON BABURA BANKA                 32-BANKA                                                                         
---------------------------------------------------------------------------------
1ST DIVISION   
---------------
 2000001, 2000002, 2000004, 2000007, 2000008, 2000009, 2000013, 2000019, 2000024,
 2000035, 2000036, 2000038, 2000042, 2000050, 2000054, 2000055, 2000057, 2000058,
 2000063, 2000064, 2000065, 2000068, 2000070, 2000073, 2000077, 2000079, 2000081,
 2000083, 2000087, 2000088, 2000089, 2000091, 2000093, 2000094, 2000096, 2000100,
 2000101, 2000102, 2000103, 2000104, 2000105, 2000106, 2000108, 2000109, 2000114,
 2000115, 2000117, 2000118, 2000119, 2000120,
2ND DIVISION   
---------------
 2000003, 2000010, 2000011, 2000012, 2000014, 2000015, 2000016, 2000020, 2000021,
 2000025, 2000026, 2000030, 2000031, 2000034, 2000037, 2000041, 2000043, 2000046,
 2000047, 2000048, 2000049, 2000052, 2000053, 2000056, 2000066, 2000069, 2000072,
 2000074, 2000076, 2000078, 2000080, 2000082, 2000084, 2000085, 2000086, 2000090,
 2000092, 2000095, 2000098, 2000111, 2000113, 2000116, 2000121, 2000123, 2000124,
 2000126, 2040001,
3RD DIVISION   
---------------
 2000017, 2000018, 2000027, 2000028, 2000032, 2000033, 2000039, 2000040, 2000045,
 2000059, 2000061, 2000062, 2000067, 2000071, 2000122,
  BSEB, PATNA RESULT SUMMARY OF ANNUAL SECONDARY EXAMINATION, 2020 PAGE :  1766
ROLLCODE:32066 HIGH SCHOOL MARHIANATH, BANKA                      32-BANKA                                                                         
---------------------------------------------------------------------------------
1ST DIVISION   
---------------
 2000014, 2000040, 2000055, 2000059, 2000085, 2000106, 2000109, 2000114, 2000116,
 2000118, 2000133, 2000135, 2000149, 2000150, 2000155, 2000164, 2000173, 2000182,
 2000190, 2000191, 2000192, 2000198, 2000202, 2000203, 2000204, 2000205, 2000207,
 2000208, 2000212, 2000213, 2000214, 2000215, 2000216, 2000217, 2000231, 2000245,
 2000252, 2000254, 2000257, 2000266, 2000270, 2000273, 2000279, 2000282, 2000284,
 2000285, 2000286, 2000290, 2000291, 2000292, 2000293, 2000294, 2000295, 2000296,
 2000300, 2000304, 2000307, 2000311, 2000315, 2000318, 2000322, 2000323, 2000326,
 2000333, 2000334, 2000335, 2000336, 2000337, 2000341, 2000346, 2000349, 2000357,
 2000360, 2000364, 2000370, 2000377, 2000379, 2000391, 2000394, 2000398, 2000399,
 2000401, 2000402, 2000403, 2000407, 2000411, 2000415, 2000417, 2000424, 2040004,
2ND DIVISION   
---------------
 2000003, 2000005, 2000011, 2000012, 2000017, 2000019, 2000022, 2000050, 2000052,
 2000053, 2000070, 2000071, 2000077, 2000083, 2000084, 2000095, 2000100, 2000103,
 2000119, 2000122, 2000123, 2000125, 2000126, 2000128, 2000143, 2000147, 2000148,
 2000153, 2000156, 2000159, 2000161, 2000162, 2000165, 2000168, 2000170, 2000171,
 2000172, 2000174, 2000175, 2000179, 2000181, 2000186, 2000194, 2000195, 2000197,
 2000200, 2000201, 2000209, 2000210, 2000211, 2000219, 2000221, 2000222, 2000225,
 2000227, 2000230, 2000232, 2000248, 2000249, 2000251, 2000253, 2000259, 2000269,
 2000271, 2000276, 2000277, 2000280, 2000283, 2000287, 2000288, 2000289, 2000297,
 2000298, 2000301, 2000302, 2000303, 2000305, 2000306, 2000308, 2000316, 2000325,
 2000327, 2000328, 2000342, 2000344, 2000350, 2000351, 2000355, 2000359, 2000362,
 2000365, 2000367, 2000371, 2000374, 2000375, 2000378, 2000381, 2000385, 2000387,
 2000389, 2000393, 2000395, 2000396, 2000400, 2000405, 2000406, 2000408, 2000410,
 2000412, 2000413, 2000416, 2000419, 2000420, 2000423, 2000425, 2040001, 2040002,
 2040003, 2040006,
3RD DIVISION   
---------------
 2000004, 2000009, 2000010, 2000023, 2000026, 2000027, 2000028, 2000032, 2000041,
 2000044, 2000045, 2000047, 2000048, 2000054, 2000056, 2000057, 2000068, 2000073,
 2000075, 2000078, 2000090, 2000091, 2000097, 2000099, 2000104, 2000105, 2000111,
 2000112, 2000113, 2000115, 2000120, 2000121, 2000124, 2000134, 2000136, 2000145,
 2000146, 2000151, 2000152, 2000157, 2000158, 2000166, 2000177, 2000178, 2000180,
 2000184, 2000199, 2000206, 2000218, 2000220, 2000226, 2000235, 2000236, 2000240,
 2000241, 2000244, 2000246, 2000260, 2000267, 2000274, 2000309, 2000313, 2000321,
 2000329, 2000332, 2000339, 2000343, 2000347, 2000356, 2000373, 2000380, 2000382,
 2000386, 2000392, 2000414, 2000421, 2000422, 2040005, 2040007,
  BSEB, PATNA RESULT SUMMARY OF ANNUAL SECONDARY EXAMINATION, 2020 PAGE :  1767
ROLLCODE:32067 THAKUR RUDRESHWARI PD S H/S KAKWARA, BANKA         32-BANKA                                                                         
---------------------------------------------------------------------------------
1ST DIVISION   
---------------
 2000001, 2000006, 2000012, 2000022, 2000027, 2000033, 2000034, 2000052, 2000057,
 2000058, 2000064, 2000078, 2000079, 2000094, 2000098, 2000100, 2000125, 2000147,
 2000148, 2000156, 2000171, 2000176, 2000185, 2000187, 2000189, 2000196, 2000199,
 2000202, 2000205, 2000206, 2000207, 2000227, 2000228, 2000231, 2000240, 2000241,
 2000242, 2000243, 2000248, 2000256, 2000259, 2000261, 2000262, 2000263, 2000266,
 2000267, 2000268, 2000276, 2000278, 2000281, 2000282, 2000284, 2000290, 2000300,
 2000303, 2000305, 2000310, 2000311, 2000312, 2000315, 2000316, 2000317, 2000326,
 2000329, 2000330, 2000335, 2000338, 2000339, 2000342, 2000343, 2000344, 2000351,
 2000353, 2000355, 2000358, 2000359, 2000362, 2000363, 2000369, 2000370, 2000372,
 2000373, 2000377, 2000381, 2000383, 2000384, 2000385, 2000386, 2000388, 2000391,
 2000400, 2000401, 2000405, 2000407, 2040001,
2ND DIVISION   
---------------
 2000002, 2000003, 2000004, 2000007, 2000009, 2000014, 2000016, 2000017, 2000020,
 2000025, 2000029, 2000031, 2000037, 2000044, 2000048, 2000053, 2000054, 2000055,
 2000056, 2000060, 2000062, 2000065, 2000069, 2000071, 2000072, 2000076, 2000080,
 2000081, 2000083, 2000084, 2000086, 2000088, 2000089, 2000091, 2000092, 2000095,
 2000101, 2000105, 2000106, 2000109, 2000111, 2000114, 2000120, 2000121, 2000127,
 2000128, 2000129, 2000130, 2000133, 2000137, 2000139, 2000142, 2000143, 2000144,
 2000146, 2000149, 2000155, 2000158, 2000159, 2000160, 2000161, 2000165, 2000166,
 2000168, 2000174, 2000178, 2000181, 2000183, 2000184, 2000186, 2000188, 2000190,
 2000191, 2000201, 2000203, 2000208, 2000209, 2000216, 2000222, 2000225, 2000230,
 2000232, 2000233, 2000235, 2000244, 2000249, 2000251, 2000254, 2000255, 2000264,
 2000265, 2000271, 2000272, 2000274, 2000277, 2000279, 2000283, 2000287, 2000288,
 2000289, 2000293, 2000295, 2000297, 2000301, 2000304, 2000308, 2000309, 2000313,
 2000318, 2000319, 2000321, 2000322, 2000323, 2000324, 2000325, 2000327, 2000328,
 2000331, 2000332, 2000333, 2000334, 2000336, 2000340, 2000345, 2000346, 2000349,
 2000352, 2000356, 2000357, 2000361, 2000371, 2000374, 2000375, 2000379, 2000382,
 2000387, 2000389, 2000393, 2000396, 2000397, 2000404, 2000406, 2000408,
3RD DIVISION   
---------------
 2000008, 2000011, 2000015, 2000024, 2000026, 2000030, 2000036, 2000038, 2000040,
 2000041, 2000043, 2000045, 2000047, 2000049, 2000051, 2000059, 2000061, 2000063,
 2000067, 2000068, 2000070, 2000073, 2000075, 2000077, 2000082, 2000085, 2000090,
 2000097, 2000102, 2000103, 2000107, 2000108, 2000110, 2000112, 2000119, 2000122,
 2000123, 2000126, 2000131, 2000151, 2000152, 2000153, 2000163, 2000169, 2000173,
 2000180, 2000182, 2000192, 2000193, 2000195, 2000197, 2000198, 2000200, 2000210,
 2000211, 2000217, 2000220, 2000221, 2000224, 2000229, 2000234, 2000236, 2000237,
 2000238, 2000247, 2000257, 2000258, 2000260, 2000269, 2000270, 2000273, 2000275,
 2000280, 2000320, 2000337, 2000347, 2000348, 2000360, 2000366, 2000368, 2000390,
 2000392, 2000394, 2000395, 2000399, 2000403,
PASS           
---------------
 1920006, 1920344,
  BSEB, PATNA RESULT SUMMARY OF ANNUAL SECONDARY EXAMINATION, 2020 PAGE :  1768
ROLLCODE:32068 SARVODAY HIGH SCHOOL GULNI KUSHAHA, BANKA          32-BANKA                                                                         
---------------------------------------------------------------------------------
1ST DIVISION   
---------------
 2000006, 2000009, 2000018, 2000019, 2000026, 2000030, 2000032, 2000033, 2000040,
 2000045, 2000052, 2000054, 2000055, 2000057, 2000061, 2000062, 2000068, 2000070,
 2000072, 2000079, 2000086, 2000091, 2000096, 2000098,
2ND DIVISION   
---------------
 2000002, 2000004, 2000005, 2000008, 2000010, 2000012, 2000013, 2000020, 2000024,
 2000027, 2000028, 2000036, 2000039, 2000043, 2000046, 2000048, 2000049, 2000050,
 2000051, 2000053, 2000056, 2000060, 2000066, 2000069, 2000073, 2000074, 2000076,
 2000078, 2000081, 2000082, 2000083, 2000087, 2000092, 2000099, 2000101, 2000102,
 2000104, 2040001, 2040003, 2040004, 2040005, 2040006,
3RD DIVISION   
---------------
 2000001, 2000003, 2000011, 2000015, 2000016, 2000017, 2000022, 2000023, 2000031,
 2000037, 2000038, 2000041, 2000047, 2000058, 2000059, 2000065, 2000071, 2000077,
 2000088, 2000089, 2000100, 2040002,
  BSEB, PATNA RESULT SUMMARY OF ANNUAL SECONDARY EXAMINATION, 2020 PAGE :  1769
ROLLCODE:32069 ANUP DEVI GIRLS H/S KASBA, BANKA                   32-BANKA                                                                         
---------------------------------------------------------------------------------
1ST DIVISION   
---------------
 2000001, 2000005, 2000008, 2000011, 2000013, 2000015, 2000020, 2000021, 2000036,
 2000042, 2000049, 2000050, 2000064, 2000073, 2000082, 2000097, 2000121, 2000130,
 2000138,
2ND DIVISION   
---------------
 2000002, 2000003, 2000006, 2000009, 2000010, 2000012, 2000017, 2000019, 2000025,
 2000026, 2000027, 2000035, 2000037, 2000038, 2000040, 2000044, 2000048, 2000051,
 2000055, 2000056, 2000058, 2000060, 2000066, 2000074, 2000079, 2000080, 2000093,
 2000095, 2000098, 2000099, 2000103, 2000106, 2000107, 2000108, 2000110, 2000111,
 2000112, 2000113, 2000115, 2000120, 2000122, 2000124, 2000133, 2000135, 2000136,
 2000139, 2000141, 2000144, 2040001, 2040002,
3RD DIVISION   
---------------
 2000004, 2000007, 2000032, 2000034, 2000046, 2000052, 2000059, 2000068, 2000081,
 2000088, 2000092, 2000102, 2000114, 2000116, 2000119, 2000126, 2000127, 2000128,
 2000132, 2000140, 2040003, 2040004,
  BSEB, PATNA RESULT SUMMARY OF ANNUAL SECONDARY EXAMINATION, 2020 PAGE :  1770
ROLLCODE:32070 S S GIRLS HIGH SCHOOL BANKA                        32-BANKA                                                                         
---------------------------------------------------------------------------------
1ST DIVISION   
---------------
 2000005, 2000011, 2000015, 2000037, 2000045, 2000049, 2000050, 2000052, 2000053,
 2000054, 2000055, 2000056, 2000057, 2000058, 2000067, 2000084, 2000104, 2000112,
 2000118, 2000137, 2000139, 2000206, 2000208, 2000211, 2000212, 2000214, 2000248,
 2000268, 2000274, 2000275, 2000276, 2000287, 2000303, 2000320, 2000322, 2000325,
 2000330, 2000348, 2000349, 2000374, 2000383, 2000393, 2000432, 2000444, 2000446,
 2000449, 2000461, 2000463, 2000467, 2000478, 2000479, 2000480, 2000501, 2000512,
 2000514, 2000515, 2000519, 2000520, 2000529, 2000541, 2000544, 2000546, 2000549,
 2000555, 2000563, 2000604, 2000605, 2000616, 2000623, 2000636, 2000642, 2000651,
 2000652, 2000658, 2000660, 2000663, 2000667, 2000669, 2000683, 2000684, 2000697,
 2000698, 2000700, 2000706, 2000707, 2000749, 2000750, 2000751, 2000752, 2000760,
 2000762, 2000766, 2000767, 2000768, 2000780, 2000781, 2000793,
2ND DIVISION   
---------------
 2000001, 2000006, 2000010, 2000017, 2000019, 2000022, 2000023, 2000025, 2000027,
 2000031, 2000036, 2000040, 2000048, 2000051, 2000059, 2000064, 2000065, 2000068,
 2000069, 2000070, 2000076, 2000098, 2000113, 2000119, 2000121, 2000126, 2000127,
 2000131, 2000135, 2000136, 2000138, 2000140, 2000143, 2000145, 2000146, 2000149,
 2000152, 2000154, 2000156, 2000158, 2000163, 2000164, 2000169, 2000170, 2000176,
 2000180, 2000182, 2000186, 2000187, 2000188, 2000189, 2000191, 2000192, 2000193,
 2000194, 2000197, 2000198, 2000199, 2000200, 2000207, 2000210, 2000216, 2000217,
 2000219, 2000221, 2000222, 2000225, 2000236, 2000244, 2000246, 2000247, 2000251,
 2000253, 2000269, 2000271, 2000272, 2000273, 2000278, 2000279, 2000280, 2000290,
 2000291, 2000293, 2000294, 2000297, 2000298, 2000308, 2000310, 2000311, 2000315,
 2000316, 2000318, 2000319, 2000323, 2000326, 2000329, 2000332, 2000333, 2000334,
 2000336, 2000340, 2000346, 2000351, 2000352, 2000356, 2000357, 2000362, 2000363,
 2000366, 2000371, 2000372, 2000385, 2000388, 2000389, 2000401, 2000403, 2000406,
 2000407, 2000410, 2000412, 2000414, 2000418, 2000419, 2000420, 2000422, 2000424,
 2000426, 2000430, 2000431, 2000439, 2000442, 2000445, 2000447, 2000450, 2000451,
 2000452, 2000455, 2000464, 2000465, 2000466, 2000470, 2000474, 2000477, 2000481,
 2000485, 2000486, 2000488, 2000502, 2000503, 2000504, 2000506, 2000508, 2000511,
 2000513, 2000516, 2000526, 2000527, 2000528, 2000532, 2000536, 2000538, 2000542,
 2000543, 2000548, 2000552, 2000561, 2000576, 2000577, 2000583, 2000591, 2000594,
 2000596, 2000597, 2000598, 2000599, 2000601, 2000602, 2000610, 2000614, 2000615,
 2000622, 2000624, 2000625, 2000627, 2000628, 2000629, 2000630, 2000632, 2000633,
 2000641, 2000643, 2000645, 2000649, 2000650, 2000659, 2000662, 2000664, 2000668,
 2000670, 2000674, 2000677, 2000678, 2000688, 2000694, 2000696, 2000699, 2000701,
 2000702, 2000703, 2000704, 2000705, 2000708, 2000712, 2000715, 2000719, 2000721,
 2000731, 2000737, 2000739, 2000741, 2000745, 2000746, 2000748, 2000755, 2000756,
 2000758, 2000759, 2000763, 2000765, 2000769, 2000771, 2000774, 2000777, 2000778,
 2000783, 2000785, 2000789, 2000798,
3RD DIVISION   
---------------
 2000008, 2000012, 2000020, 2000026, 2000028, 2000029, 2000030, 2000032, 2000033,
 2000039, 2000042, 2000043, 2000047, 2000062, 2000066, 2000073, 2000075, 2000077,
 2000078, 2000079, 2000080, 2000081, 2000083, 2000085, 2000086, 2000087, 2000091,
 2000094, 2000103, 2000114, 2000120, 2000128, 2000134, 2000144, 2000148, 2000150,
 2000157, 2000159, 2000165, 2000172, 2000175, 2000177, 2000178, 2000183, 2000220,
  BSEB, PATNA RESULT SUMMARY OF ANNUAL SECONDARY EXAMINATION, 2020 PAGE :  1771
ROLLCODE:32070 S S GIRLS HIGH SCHOOL BANKA                        32-BANKA                                                                         
---------------------------------------------------------------------------------
 2000226, 2000233, 2000235, 2000239, 2000241, 2000242, 2000243, 2000245, 2000250,
 2000252, 2000256, 2000258, 2000259, 2000261, 2000262, 2000266, 2000270, 2000281,
 2000282, 2000286, 2000288, 2000295, 2000301, 2000304, 2000305, 2000307, 2000312,
 2000314, 2000317, 2000327, 2000328, 2000337, 2000339, 2000342, 2000343, 2000344,
 2000345, 2000350, 2000354, 2000359, 2000369, 2000370, 2000376, 2000378, 2000379,
 2000380, 2000382, 2000384, 2000387, 2000391, 2000392, 2000394, 2000395, 2000396,
 2000397, 2000398, 2000400, 2000405, 2000411, 2000413, 2000425, 2000434, 2000437,
 2000443, 2000448, 2000456, 2000469, 2000471, 2000473, 2000476, 2000484, 2000487,
 2000489, 2000490, 2000491, 2000493, 2000495, 2000499, 2000500, 2000510, 2000521,
 2000534, 2000547, 2000550, 2000553, 2000557, 2000562, 2000565, 2000572, 2000580,
 2000590, 2000592, 2000607, 2000609, 2000611, 2000612, 2000617, 2000618, 2000626,
 2000631, 2000635, 2000637, 2000638, 2000647, 2000654, 2000656, 2000672, 2000676,
 2000693, 2000718, 2000724, 2000725, 2000726, 2000729, 2000732, 2000735, 2000736,
 2000738, 2000742, 2000743, 2000747, 2000753, 2000754, 2000757, 2000761, 2000770,
 2000772, 2000773, 2000775, 2000787, 2000788, 2000792, 2000795, 2000796, 2000797,
 2000799, 2000800,
  BSEB, PATNA RESULT SUMMARY OF ANNUAL SECONDARY EXAMINATION, 2020 PAGE :  1772
ROLLCODE:32071 M M K G HIGH SCHOOL CHANDAN BANKA                  32-BANKA                                                                         
---------------------------------------------------------------------------------
1ST DIVISION   
---------------
 2000002, 2000010, 2000018, 2000020, 2000036, 2000037, 2000038, 2000048, 2000058,
 2000071, 2000076, 2000077, 2000081, 2000082, 2000092, 2000095, 2000097, 2000100,
 2000102, 2000104, 2000108, 2000111, 2000112, 2000116, 2000117, 2000121, 2000134,
 2000139, 2000140, 2000148, 2000171, 2000172, 2000182, 2000183, 2000194, 2000195,
 2000201, 2000207, 2000208, 2000210, 2000211, 2000212, 2000228, 2000229, 2000233,
 2000241, 2000259,
2ND DIVISION   
---------------
 2000001, 2000003, 2000007, 2000008, 2000014, 2000025, 2000026, 2000029, 2000031,
 2000032, 2000033, 2000034, 2000041, 2000044, 2000045, 2000047, 2000049, 2000054,
 2000055, 2000056, 2000059, 2000061, 2000062, 2000067, 2000083, 2000084, 2000085,
 2000086, 2000089, 2000094, 2000105, 2000106, 2000113, 2000114, 2000120, 2000122,
 2000123, 2000129, 2000132, 2000133, 2000136, 2000138, 2000142, 2000147, 2000149,
 2000150, 2000152, 2000153, 2000156, 2000157, 2000162, 2000163, 2000164, 2000165,
 2000167, 2000168, 2000175, 2000177, 2000179, 2000181, 2000184, 2000187, 2000189,
 2000191, 2000197, 2000199, 2000200, 2000205, 2000209, 2000217, 2000219, 2000222,
 2000224, 2000226, 2000232, 2000237, 2000239, 2000240, 2000242, 2000243, 2000246,
 2000247, 2000248, 2000250, 2000256, 2000258,
3RD DIVISION   
---------------
 2000005, 2000006, 2000012, 2000013, 2000015, 2000017, 2000021, 2000022, 2000030,
 2000040, 2000042, 2000052, 2000053, 2000057, 2000065, 2000066, 2000070, 2000072,
 2000078, 2000079, 2000087, 2000088, 2000091, 2000093, 2000098, 2000099, 2000115,
 2000119, 2000124, 2000128, 2000130, 2000131, 2000135, 2000137, 2000141, 2000145,
 2000146, 2000155, 2000158, 2000160, 2000170, 2000178, 2000185, 2000203, 2000206,
 2000216, 2000218, 2000221, 2000223, 2000225, 2000230, 2000236, 2000244, 2000245,
 2000249, 2000254,
  BSEB, PATNA RESULT SUMMARY OF ANNUAL SECONDARY EXAMINATION, 2020 PAGE :  1773
ROLLCODE:32072 TRIBHUWAN ACADEMY LAHORIAPAIR, BANKA               32-BANKA                                                                         
---------------------------------------------------------------------------------
1ST DIVISION   
---------------
 2000008, 2000017, 2000031, 2000038, 2000055, 2000056, 2000073, 2000085, 2000094,
 2000103, 2000122, 2000125, 2000135, 2000137, 2000139, 2000144, 2000152, 2000161,
 2000162, 2000169, 2000170, 2000171, 2000172, 2000173, 2000174, 2000175, 2000176,
 2000178, 2000180, 2000182, 2000187, 2000200, 2000203, 2000210, 2000212, 2000219,
 2000226, 2000228, 2000229, 2000230, 2000240,
2ND DIVISION   
---------------
 2000002, 2000003, 2000010, 2000013, 2000015, 2000016, 2000018, 2000027, 2000028,
 2000029, 2000032, 2000033, 2000034, 2000035, 2000036, 2000037, 2000041, 2000043,
 2000047, 2000048, 2000050, 2000051, 2000053, 2000054, 2000058, 2000068, 2000069,
 2000070, 2000071, 2000072, 2000075, 2000076, 2000078, 2000080, 2000092, 2000097,
 2000098, 2000099, 2000102, 2000105, 2000107, 2000114, 2000116, 2000117, 2000118,
 2000121, 2000123, 2000124, 2000126, 2000127, 2000128, 2000130, 2000131, 2000132,
 2000134, 2000136, 2000138, 2000140, 2000143, 2000145, 2000148, 2000151, 2000153,
 2000156, 2000159, 2000160, 2000163, 2000164, 2000167, 2000177, 2000183, 2000184,
 2000188, 2000190, 2000193, 2000199, 2000205, 2000209, 2000215, 2000220, 2000222,
 2000223, 2000227, 2000233, 2000239, 2040001,
3RD DIVISION   
---------------
 2000004, 2000006, 2000014, 2000019, 2000020, 2000024, 2000025, 2000026, 2000039,
 2000042, 2000046, 2000057, 2000060, 2000062, 2000064, 2000067, 2000108, 2000113,
 2000115, 2000133, 2000141, 2000142, 2000146, 2000147, 2000149, 2000150, 2000154,
 2000155, 2000157, 2000158, 2000165, 2000166, 2000168, 2000181, 2000185, 2000186,
 2000189, 2000192, 2000194, 2000195, 2000196, 2000206, 2000207, 2000211, 2000213,
 2000214, 2000224, 2000225, 2000231, 2000232, 2000234, 2000235, 2000237, 2000238,
  BSEB, PATNA RESULT SUMMARY OF ANNUAL SECONDARY EXAMINATION, 2020 PAGE :  1774
ROLLCODE:32073 HIGH SCHOOL NAWADA BAZAR, BANKA                    32-BANKA                                                                         
---------------------------------------------------------------------------------
1ST DIVISION   
---------------
 2000002, 2000004, 2000011, 2000014, 2000017, 2000018, 2000019, 2000022, 2000024,
 2000026, 2000028, 2000032, 2000033, 2000035, 2000038, 2000045, 2000049, 2000071,
 2000072, 2000082, 2000087, 2000093, 2000095, 2000099, 2000103, 2000107, 2000110,
 2000111, 2000117, 2000119, 2000123, 2000126, 2000130, 2000131, 2000134, 2000138,
 2000139, 2000154, 2000157, 2000161, 2000162, 2000165, 2000166, 2000167, 2000170,
 2000179, 2000194, 2000196, 2000202, 2000205, 2000206, 2000208, 2000211, 2000212,
 2000213, 2000214, 2000215, 2000216, 2000218, 2000219, 2000220, 2000225, 2000229,
 2000234, 2000238, 2000239, 2000241, 2000245, 2000246, 2000248, 2000250, 2000251,
 2000253, 2000254, 2000256, 2000257, 2000258, 2000260, 2000262, 2000265, 2000267,
 2000268, 2000271, 2000273, 2000274, 2000286, 2000287, 2000295, 2000299, 2000306,
 2000307, 2000309, 2000317, 2000318, 2000319, 2000327, 2000328, 2000332, 2000333,
 2000334, 2000336, 2000348, 2000355, 2000356, 2000363, 2000367, 2000370, 2000373,
 2000375, 2000376, 2000378, 2000379, 2000380, 2000382, 2000383, 2000384, 2000389,
 2000390, 2000392, 2000406, 2000411, 2000413, 2000414, 2000416, 2000420, 2000424,
 2000425, 2000429, 2000432, 2000434, 2000435, 2000438, 2000440, 2000442, 2000449,
 2000451, 2000453, 2000454, 2000456, 2000458, 2000459, 2000460, 2000461, 2000465,
 2000471, 2000474, 2000478, 2000481, 2000493, 2000494, 2000497, 2000498, 2000499,
 2000501, 2000502, 2040002, 2040003, 2040006,
2ND DIVISION   
---------------
 2000001, 2000007, 2000009, 2000010, 2000012, 2000015, 2000021, 2000025, 2000027,
 2000029, 2000030, 2000036, 2000037, 2000040, 2000041, 2000042, 2000050, 2000055,
 2000056, 2000057, 2000058, 2000061, 2000066, 2000074, 2000077, 2000079, 2000080,
 2000081, 2000083, 2000085, 2000091, 2000092, 2000094, 2000096, 2000098, 2000100,
 2000102, 2000113, 2000115, 2000116, 2000118, 2000120, 2000122, 2000124, 2000125,
 2000127, 2000128, 2000129, 2000137, 2000142, 2000146, 2000151, 2000152, 2000153,
 2000159, 2000163, 2000164, 2000169, 2000171, 2000172, 2000173, 2000174, 2000178,
 2000181, 2000183, 2000185, 2000189, 2000191, 2000192, 2000199, 2000204, 2000217,
 2000222, 2000224, 2000226, 2000228, 2000231, 2000233, 2000240, 2000242, 2000244,
 2000247, 2000252, 2000255, 2000259, 2000264, 2000266, 2000269, 2000270, 2000272,
 2000276, 2000277, 2000280, 2000282, 2000283, 2000284, 2000285, 2000288, 2000289,
 2000290, 2000292, 2000293, 2000294, 2000297, 2000302, 2000303, 2000304, 2000308,
 2000311, 2000312, 2000313, 2000315, 2000316, 2000320, 2000321, 2000326, 2000329,
 2000330, 2000335, 2000338, 2000340, 2000341, 2000344, 2000345, 2000346, 2000347,
 2000351, 2000352, 2000353, 2000359, 2000360, 2000361, 2000362, 2000368, 2000369,
 2000371, 2000372, 2000374, 2000377, 2000381, 2000387, 2000391, 2000394, 2000395,
 2000404, 2000408, 2000410, 2000417, 2000418, 2000419, 2000421, 2000423, 2000426,
 2000431, 2000433, 2000436, 2000437, 2000439, 2000443, 2000444, 2000445, 2000446,
 2000447, 2000448, 2000455, 2000464, 2000466, 2000469, 2000470, 2000472, 2000473,
 2000483, 2000485, 2000486, 2000487, 2000488, 2000489, 2000490, 2000492, 2000495,
 2000503, 2000504, 2000506, 2040001, 2040004, 2040005,
3RD DIVISION   
---------------
 2000008, 2000016, 2000051, 2000053, 2000073, 2000076, 2000090, 2000106, 2000108,
 2000114, 2000121, 2000135, 2000141, 2000145, 2000147, 2000148, 2000149, 2000150,
 2000155, 2000156, 2000175, 2000177, 2000182, 2000188, 2000193, 2000195, 2000198,
 2000201, 2000203, 2000207, 2000235, 2000236, 2000237, 2000249, 2000261, 2000263,
  BSEB, PATNA RESULT SUMMARY OF ANNUAL SECONDARY EXAMINATION, 2020 PAGE :  1775
ROLLCODE:32073 HIGH SCHOOL NAWADA BAZAR, BANKA                    32-BANKA                                                                         
---------------------------------------------------------------------------------
 2000278, 2000281, 2000291, 2000296, 2000300, 2000301, 2000314, 2000323, 2000325,
 2000339, 2000342, 2000357, 2000393, 2000400, 2000401, 2000403, 2000407, 2000412,
 2000422, 2000428, 2000430, 2000457, 2000462, 2000475, 2000477, 2000479, 2000480,
 2000484, 2000496, 2000500,
  BSEB, PATNA RESULT SUMMARY OF ANNUAL SECONDARY EXAMINATION, 2020 PAGE :  1776
ROLLCODE:32074 L N D BALIKA H S BAUNSI, BANKA                     32-BANKA                                                                         
---------------------------------------------------------------------------------
1ST DIVISION   
---------------
 2000002, 2000009, 2000020, 2000026, 2000028, 2000036, 2000065, 2000080, 2000082,
 2000088, 2000091, 2000094, 2000102, 2000106, 2000108, 2000109, 2000110, 2000112,
 2000113, 2000114, 2000119, 2000120, 2000122, 2000123, 2000126, 2000129, 2000133,
 2000139, 2000155, 2000163, 2000167, 2000168, 2000176, 2000177, 2000184, 2000188,
 2000189, 2000198, 2000202, 2000206, 2000216, 2000217, 2000218, 2000221, 2000223,
 2000225, 2000226, 2000228, 2000233, 2000235, 2000236, 2000240, 2000242, 2000243,
 2000244, 2000248, 2000252, 2000264, 2000266, 2000267, 2000269, 2000271, 2000274,
 2000276, 2000278, 2000280, 2000282, 2000283, 2000285, 2000286, 2000302, 2000304,
 2000305, 2000307, 2000316, 2000321,
2ND DIVISION   
---------------
 2000004, 2000006, 2000007, 2000010, 2000014, 2000015, 2000017, 2000019, 2000023,
 2000024, 2000027, 2000031, 2000037, 2000038, 2000040, 2000041, 2000042, 2000043,
 2000047, 2000049, 2000050, 2000051, 2000052, 2000055, 2000058, 2000060, 2000061,
 2000062, 2000063, 2000067, 2000072, 2000077, 2000078, 2000081, 2000083, 2000084,
 2000086, 2000093, 2000097, 2000100, 2000101, 2000103, 2000116, 2000117, 2000118,
 2000124, 2000128, 2000135, 2000136, 2000137, 2000141, 2000144, 2000148, 2000149,
 2000151, 2000152, 2000154, 2000157, 2000158, 2000162, 2000165, 2000169, 2000170,
 2000171, 2000175, 2000183, 2000186, 2000187, 2000195, 2000197, 2000199, 2000201,
 2000203, 2000207, 2000208, 2000209, 2000213, 2000214, 2000230, 2000231, 2000237,
 2000238, 2000245, 2000246, 2000247, 2000249, 2000251, 2000253, 2000254, 2000255,
 2000257, 2000261, 2000262, 2000263, 2000268, 2000272, 2000273, 2000277, 2000281,
 2000284, 2000289, 2000290, 2000291, 2000292, 2000293, 2000294, 2000295, 2000298,
 2000299, 2000308, 2000310, 2000311, 2000313, 2000315, 2000317, 2000319, 2000320,
3RD DIVISION   
---------------
 2000001, 2000003, 2000005, 2000016, 2000022, 2000025, 2000030, 2000032, 2000034,
 2000035, 2000044, 2000045, 2000053, 2000057, 2000059, 2000064, 2000066, 2000068,
 2000070, 2000071, 2000073, 2000075, 2000076, 2000079, 2000087, 2000090, 2000092,
 2000095, 2000096, 2000098, 2000099, 2000104, 2000105, 2000107, 2000111, 2000115,
 2000121, 2000127, 2000130, 2000131, 2000134, 2000138, 2000140, 2000143, 2000147,
 2000150, 2000159, 2000161, 2000164, 2000166, 2000172, 2000174, 2000178, 2000179,
 2000180, 2000185, 2000190, 2000191, 2000192, 2000196, 2000200, 2000204, 2000210,
 2000211, 2000212, 2000222, 2000224, 2000227, 2000229, 2000234, 2000239, 2000241,
 2000250, 2000256, 2000258, 2000259, 2000260, 2000265, 2000279, 2000288, 2000296,
 2000297, 2000303, 2000306, 2000309, 2000312, 2000318, 2040001, 2040002,
  BSEB, PATNA RESULT SUMMARY OF ANNUAL SECONDARY EXAMINATION, 2020 PAGE :  1777
ROLLCODE:32076 GOVT AMBEDKAR GIRLS RES HIGH SCHOOL BANKA          32-BANKA                                                                         
---------------------------------------------------------------------------------
1ST DIVISION   
---------------
 2000001, 2000002, 2000003, 2000004, 2000006, 2000008, 2000010, 2000011, 2000012,
 2000013,
2ND DIVISION   
---------------
 2000009,
  BSEB, PATNA RESULT SUMMARY OF ANNUAL SECONDARY EXAMINATION, 2020 PAGE :  1778
ROLLCODE:32301 UTKRAMIT H S BHADARIA AMARPUR, BANKA               32-BANKA                                                                         
---------------------------------------------------------------------------------
1ST DIVISION   
---------------
 2000015, 2000018, 2000024, 2000037, 2000041, 2000049, 2000059, 2000064, 2000066,
 2000069, 2000070, 2000073, 2000076, 2000078, 2000081, 2000084, 2000085, 2000086,
 2000088, 2000090, 2000092, 2040002,
2ND DIVISION   
---------------
 2000001, 2000003, 2000005, 2000006, 2000008, 2000010, 2000011, 2000013, 2000016,
 2000017, 2000021, 2000022, 2000028, 2000029, 2000031, 2000033, 2000035, 2000042,
 2000044, 2000046, 2000048, 2000050, 2000055, 2000058, 2000061, 2000063, 2000065,
 2000068, 2000071, 2000075, 2000079, 2000083, 2000091, 2040001,
3RD DIVISION   
---------------
 2000007, 2000019, 2000020, 2000023, 2000026, 2000032, 2000034, 2000036, 2000039,
 2000040, 2000043, 2000047, 2000051, 2000054, 2000056, 2000060, 2000072, 2000074,
 2000077, 2000080, 2000082, 2000087, 2000089,
  BSEB, PATNA RESULT SUMMARY OF ANNUAL SECONDARY EXAMINATION, 2020 PAGE :  1779
ROLLCODE:32302 UTKRAMIT H S RAJGHAT PARMANANDPUR SHAMBHUGANJ, BAN 32-BANKA       
               KA                                                
---------------------------------------------------------------------------------
1ST DIVISION   
---------------
 2000004, 2000006, 2000007, 2000015, 2000018, 2000023, 2000028, 2000038, 2000045,
 2000046, 2000058, 2000069, 2000071, 2000082, 2000091, 2000094, 2000099, 2000102,
 2040001, 2040002, 2040004,
2ND DIVISION   
---------------
 2000002, 2000005, 2000008, 2000009, 2000012, 2000013, 2000014, 2000016, 2000020,
 2000021, 2000022, 2000024, 2000029, 2000033, 2000034, 2000039, 2000040, 2000042,
 2000044, 2000049, 2000051, 2000052, 2000055, 2000059, 2000061, 2000064, 2000066,
 2000067, 2000068, 2000072, 2000074, 2000076, 2000077, 2000078, 2000083, 2000087,
 2000089, 2000090, 2000098, 2040003,
3RD DIVISION   
---------------
 2000011, 2000017, 2000019, 2000027, 2000030, 2000031, 2000032, 2000035, 2000043,
 2000047, 2000048, 2000054, 2000060, 2000065, 2000070, 2000073, 2000079, 2000080,
 2000081, 2000085, 2000086, 2000092, 2000097,
  BSEB, PATNA RESULT SUMMARY OF ANNUAL SECONDARY EXAMINATION, 2020 PAGE :  1780
ROLLCODE:32303 UTKRAMIT M S SAHARNA BHURNA BARAHAAT, BANKA        32-BANKA                                                                         
---------------------------------------------------------------------------------
1ST DIVISION   
---------------
 2000036, 2000059, 2000062, 2000068,
2ND DIVISION   
---------------
 2000001, 2000005, 2000006, 2000009, 2000010, 2000011, 2000012, 2000015, 2000017,
 2000018, 2000023, 2000024, 2000029, 2000033, 2000034, 2000038, 2000039, 2000040,
 2000042, 2000043, 2000052, 2000056, 2000058, 2000060, 2000061, 2000063, 2000065,
 2000066, 2000069, 2000072, 2000074,
3RD DIVISION   
---------------
 2000002, 2000008, 2000022, 2000030, 2000041, 2000045, 2000046, 2000047, 2000048,
 2000050, 2000055, 2000067, 2000070, 2000073,
  BSEB, PATNA RESULT SUMMARY OF ANNUAL SECONDARY EXAMINATION, 2020 PAGE :  1781
ROLLCODE:32304 UTKRAMIT M S ASUDHA MUKUNDA CHANDAN, BANKA         32-BANKA                                                                         
---------------------------------------------------------------------------------
1ST DIVISION   
---------------
 2000005, 2000019, 2000025, 2000034, 2000047, 2000048, 2000056, 2000078, 2000094,
2ND DIVISION   
---------------
 2000002, 2000003, 2000008, 2000012, 2000013, 2000014, 2000017, 2000020, 2000026,
 2000027, 2000030, 2000031, 2000032, 2000033, 2000036, 2000037, 2000038, 2000040,
 2000043, 2000046, 2000049, 2000050, 2000051, 2000058, 2000061, 2000063, 2000066,
 2000067, 2000069, 2000070, 2000072, 2000073, 2000074, 2000079, 2000081, 2000085,
 2000086, 2000088,
3RD DIVISION   
---------------
 2000004, 2000007, 2000010, 2000011, 2000015, 2000016, 2000021, 2000022, 2000023,
 2000029, 2000035, 2000039, 2000045, 2000054, 2000057, 2000059, 2000062, 2000065,
 2000075, 2000076, 2000082, 2000084, 2000090, 2000091, 2000093, 2000095,
  BSEB, PATNA RESULT SUMMARY OF ANNUAL SECONDARY EXAMINATION, 2020 PAGE :  1782
ROLLCODE:32305 UTKRAMIT M S NAGEL BAHORANA BELHAR, BANKA          32-BANKA                                                                         
---------------------------------------------------------------------------------
1ST DIVISION   
---------------
 2000001, 2000004, 2000007, 2000008, 2000009, 2000013, 2000015, 2000017, 2000019,
 2000034, 2000035, 2000040, 2000041, 2000042, 2000043, 2000049, 2000050, 2000051,
 2000052, 2000054, 2000056, 2000057, 2000059, 2000062, 2000065, 2000069, 2000070,
 2000075, 2000076, 2000078, 2000081, 2000084, 2000087, 2000088, 2000089, 2000090,
2ND DIVISION   
---------------
 2000002, 2000010, 2000016, 2000018, 2000023, 2000025, 2000029, 2000030, 2000031,
 2000037, 2000039, 2000045, 2000047, 2000048, 2000060, 2000061, 2000063, 2000066,
 2000067, 2000068, 2000072, 2000073, 2000074, 2000079, 2000082, 2000085, 2000086,
3RD DIVISION   
---------------
 2000006, 2000014, 2000020, 2000022, 2000026, 2000028, 2000044, 2000046, 2000053,
 2000064, 2000077, 2000083,
  BSEB, PATNA RESULT SUMMARY OF ANNUAL SECONDARY EXAMINATION, 2020 PAGE :  1783
ROLLCODE:32306 UTKRAMIT M S BHATUACHAK SIJHAT BALIYAS, BANKA      32-BANKA                                                                         
---------------------------------------------------------------------------------
1ST DIVISION   
---------------
 2000001, 2000002, 2000003, 2000006, 2000007, 2000010, 2000011, 2000012, 2000014,
 2000021, 2000022, 2000023, 2000025, 2000026, 2000031, 2000036, 2000037, 2000038,
 2000043, 2000045, 2000048, 2000050, 2000051, 2000053,
2ND DIVISION   
---------------
 2000009, 2000013, 2000015, 2000016, 2000017, 2000018, 2000020, 2000030, 2000039,
 2000041, 2000042, 2000046, 2000047, 2000049, 2000055, 2000056, 2040001,
3RD DIVISION   
---------------
 2000004, 2000008, 2000033, 2000040, 2000052,
  BSEB, PATNA RESULT SUMMARY OF ANNUAL SECONDARY EXAMINATION, 2020 PAGE :  1784
ROLLCODE:32307 UTKRAMIT M S MANJHAGAON MANJHAGAONDARPA, BANKA     32-BANKA                                                                         
---------------------------------------------------------------------------------
1ST DIVISION   
---------------
 2000001, 2000005, 2000010, 2000011, 2000013, 2000019, 2000020, 2000021, 2000023,
 2000024, 2000025, 2000026, 2000028, 2000030, 2000031, 2000034, 2000035, 2000041,
 2000042, 2000043, 2000044, 2000045, 2000051, 2000052, 2000053, 2000054, 2000055,
 2000058, 2000062, 2000063, 2000064, 2000065, 2000066, 2000067, 2000068, 2000070,
 2000071, 2000072, 2000075, 2000076, 2000077, 2000079, 2000081, 2000082, 2000084,
 2000085, 2000086, 2000087, 2000088, 2000090, 2000091, 2000096, 2000098, 2000099,
 2000100, 2000101, 2000102, 2000103, 2000104, 2000105, 2000106, 2000107, 2000109,
 2000110, 2000111, 2000112, 2000113, 2000114, 2000115, 2000116, 2000119, 2000121,
 2000122, 2000124, 2000126, 2000127, 2000129, 2000130, 2000131, 2000132, 2000133,
 2000135, 2000136, 2000137, 2000138, 2000139, 2000142, 2000143, 2000145, 2000146,
 2000148, 2000150, 2000151, 2000152, 2000154, 2000156,
2ND DIVISION   
---------------
 2000003, 2000015, 2000016, 2000017, 2000018, 2000029, 2000032, 2000033, 2000036,
 2000037, 2000038, 2000039, 2000047, 2000050, 2000056, 2000059, 2000060, 2000073,
 2000074, 2000080, 2000083, 2000089, 2000092, 2000097, 2000117, 2000125, 2000128,
 2000134, 2000140, 2000141, 2000147, 2000149, 2000155,
3RD DIVISION   
---------------
 2000004, 2000007, 2000008, 2000014, 2000022, 2000040, 2000046, 2000049, 2000069,
 2000078, 2000108, 2000118, 2000144, 2000153,
  BSEB, PATNA RESULT SUMMARY OF ANNUAL SECONDARY EXAMINATION, 2020 PAGE :  1785
ROLLCODE:32308 UTKRAMIT M S VISHANPUR SANGA BAUSI, BANKA          32-BANKA                                                                         
---------------------------------------------------------------------------------
1ST DIVISION   
---------------
 2000008, 2000015, 2000026, 2000036, 2000038, 2000040, 2000041, 2000046, 2000050,
 2000054, 2000059, 2000060, 2000062, 2000074,
2ND DIVISION   
---------------
 2000004, 2000005, 2000010, 2000012, 2000016, 2000020, 2000030, 2000032, 2000033,
 2000037, 2000043, 2000045, 2000048, 2000049, 2000051, 2000052, 2000053, 2000058,
 2000061, 2000064, 2000065, 2000066, 2000068, 2000069, 2000070, 2000071,
3RD DIVISION   
---------------
 2000002, 2000006, 2000014, 2000017, 2000019, 2000022, 2000025, 2000027, 2000029,
 2000031, 2000034, 2000035, 2000039, 2000042, 2000044, 2000047, 2000057, 2000073,
 2040001,
  BSEB, PATNA RESULT SUMMARY OF ANNUAL SECONDARY EXAMINATION, 2020 PAGE :  1786
ROLLCODE:32309 UTKRAMIT M S BHORSAR BHELVA KARORIYA, BANKA        32-BANKA                                                                         
---------------------------------------------------------------------------------
1ST DIVISION   
---------------
 2000025, 2000032, 2000033, 2000045, 2000046, 2000049, 2000057, 2040002,
2ND DIVISION   
---------------
 2000001, 2000002, 2000003, 2000006, 2000010, 2000015, 2000019, 2000020, 2000029,
 2000034, 2000036, 2000038, 2000041, 2000042, 2000043, 2000047, 2000050, 2000051,
 2000053, 2000054, 2000055, 2000056, 2040001,
3RD DIVISION   
---------------
 2000005, 2000011, 2000012, 2000014, 2000028, 2000035, 2000039, 2000044, 2000048,
 2000058, 2000059,
PASS           
---------------
 1920062,
  BSEB, PATNA RESULT SUMMARY OF ANNUAL SECONDARY EXAMINATION, 2020 PAGE :  1787
ROLLCODE:32310 UTKRAMIT M S SURIHARI AMARPUR, BANKA               32-BANKA                                                                         
---------------------------------------------------------------------------------
1ST DIVISION   
---------------
 2000001, 2000002, 2000005, 2000006, 2000007, 2000010, 2000024, 2000026, 2000029,
 2000041, 2000042, 2000046, 2000051, 2000052, 2000053, 2000058, 2000059, 2000061,
 2000062, 2000086, 2000088, 2000092, 2000094,
2ND DIVISION   
---------------
 2000004, 2000012, 2000016, 2000019, 2000020, 2000022, 2000023, 2000025, 2000028,
 2000030, 2000031, 2000032, 2000033, 2000036, 2000037, 2000038, 2000039, 2000043,
 2000048, 2000054, 2000056, 2000060, 2000063, 2000064, 2000065, 2000067, 2000070,
 2000072, 2000077, 2000078, 2000090, 2000097, 2000098,
3RD DIVISION   
---------------
 2000011, 2000015, 2000018, 2000027, 2000035, 2000044, 2000049, 2000050, 2000055,
 2000057, 2000066, 2000073, 2000074, 2000075, 2000076, 2000079, 2000080, 2000082,
 2000083, 2000085, 2000087, 2000093, 2000095, 2000096, 2000099, 2000100,
  BSEB, PATNA RESULT SUMMARY OF ANNUAL SECONDARY EXAMINATION, 2020 PAGE :  1788
ROLLCODE:32311 UPGRAEDED M S KUSUMJORI CHANDAN, BANKA             32-BANKA                                                                         
---------------------------------------------------------------------------------
1ST DIVISION   
---------------
 2000001, 2000016, 2000024, 2000025, 2000027, 2000028, 2000029, 2000030, 2000034,
 2000036, 2000039, 2000040, 2000044, 2000047, 2000048, 2000049, 2000050, 2000053,
 2000055,
2ND DIVISION   
---------------
 2000009, 2000010, 2000012, 2000013, 2000017, 2000019, 2000022, 2000031, 2000037,
 2000038, 2000042, 2000043, 2000046, 2000051,
3RD DIVISION   
---------------
 2000003, 2000004, 2000005, 2000006, 2000011, 2000014, 2000018, 2000020, 2000023,
 2000026, 2000033, 2000035, 2000041, 2000052, 2000054,
  BSEB, PATNA RESULT SUMMARY OF ANNUAL SECONDARY EXAMINATION, 2020 PAGE :  1789
ROLLCODE:32312 UTKRAMIT M S HATIYADADHA BELHAR, BANKA             32-BANKA                                                                         
---------------------------------------------------------------------------------
1ST DIVISION   
---------------
 2000010, 2000020, 2000021, 2000023, 2000027, 2000065, 2000073, 2000075, 2000076,
 2000092, 2000095, 2000097, 2000100, 2000103, 2000112, 2000124, 2000126, 2000138,
 2000139, 2000146, 2000147, 2000149, 2000151, 2000157, 2000158, 2000171, 2000186,
 2000192, 2000193, 2000194, 2000200, 2000203, 2000207, 2000209, 2000210, 2000211,
 2000212, 2000218, 2000223, 2000232,
2ND DIVISION   
---------------
 2000002, 2000003, 2000004, 2000005, 2000007, 2000008, 2000009, 2000012, 2000013,
 2000015, 2000019, 2000025, 2000028, 2000029, 2000031, 2000032, 2000034, 2000036,
 2000042, 2000045, 2000046, 2000047, 2000049, 2000051, 2000052, 2000054, 2000058,
 2000059, 2000066, 2000067, 2000079, 2000084, 2000085, 2000089, 2000093, 2000096,
 2000099, 2000101, 2000102, 2000104, 2000106, 2000107, 2000108, 2000109, 2000110,
 2000113, 2000114, 2000116, 2000117, 2000123, 2000125, 2000128, 2000130, 2000133,
 2000134, 2000136, 2000137, 2000141, 2000142, 2000143, 2000144, 2000150, 2000153,
 2000155, 2000156, 2000159, 2000163, 2000165, 2000166, 2000170, 2000174, 2000176,
 2000178, 2000180, 2000182, 2000183, 2000184, 2000185, 2000187, 2000191, 2000196,
 2000201, 2000205, 2000206, 2000213, 2000214, 2000216, 2000220, 2000224, 2000227,
 2000228, 2000230, 2000233, 2040001, 2040002,
3RD DIVISION   
---------------
 2000001, 2000014, 2000016, 2000017, 2000022, 2000026, 2000030, 2000033, 2000040,
 2000050, 2000053, 2000055, 2000056, 2000062, 2000063, 2000077, 2000078, 2000083,
 2000105, 2000111, 2000115, 2000118, 2000119, 2000121, 2000122, 2000127, 2000129,
 2000131, 2000152, 2000167, 2000168, 2000173, 2000177, 2000179, 2000188, 2000189,
 2000190, 2000195, 2000198, 2000199, 2000202, 2000204, 2000208, 2000215, 2000217,
 2000219, 2000221, 2000226,
  BSEB, PATNA RESULT SUMMARY OF ANNUAL SECONDARY EXAMINATION, 2020 PAGE :  1790
ROLLCODE:32313 UPGRAEDED M S JHARKHA DHORAIYA, BANKA              32-BANKA                                                                         
---------------------------------------------------------------------------------
1ST DIVISION   
---------------
 2000004, 2000006, 2000018, 2000019, 2000020, 2000022, 2000024, 2000025, 2000028,
2ND DIVISION   
---------------
 2000002, 2000005, 2000007, 2000010, 2000014, 2000023,
3RD DIVISION   
---------------
 2000001, 2000003, 2000009, 2000012, 2000015, 2000017, 2000026,
  BSEB, PATNA RESULT SUMMARY OF ANNUAL SECONDARY EXAMINATION, 2020 PAGE :  1791
ROLLCODE:32314 NAV UTTKRAMIT H S CHAKMUNIA, BANKA                 32-BANKA                                                                         
---------------------------------------------------------------------------------
1ST DIVISION   
---------------
 2000001, 2000003, 2000011, 2000015, 2000023, 2000034, 2000036, 2000039, 2000040,
 2000048, 2000049, 2000052, 2000060, 2000061, 2000065, 2000070, 2000074, 2000075,
 2000076, 2000080, 2000081, 2000084, 2000089, 2000090, 2000094, 2000096, 2000097,
 2000099, 2000104, 2000108, 2000111, 2000121, 2000123, 2000128, 2000132, 2000133,
 2000137, 2000138, 2000140, 2000145, 2000148, 2000151, 2040001,
2ND DIVISION   
---------------
 2000004, 2000005, 2000008, 2000013, 2000017, 2000018, 2000019, 2000027, 2000028,
 2000029, 2000032, 2000035, 2000037, 2000038, 2000041, 2000042, 2000043, 2000044,
 2000046, 2000050, 2000053, 2000054, 2000055, 2000057, 2000059, 2000062, 2000063,
 2000064, 2000066, 2000067, 2000068, 2000071, 2000078, 2000079, 2000083, 2000085,
 2000087, 2000091, 2000095, 2000098, 2000100, 2000103, 2000107, 2000110, 2000114,
 2000115, 2000120, 2000122, 2000124, 2000126, 2000129, 2000130, 2000135, 2000136,
 2000139, 2000141, 2000142, 2000149, 2000150, 2040002,
3RD DIVISION   
---------------
 2000002, 2000006, 2000007, 2000009, 2000012, 2000014, 2000016, 2000020, 2000021,
 2000022, 2000024, 2000025, 2000031, 2000045, 2000047, 2000069, 2000072, 2000082,
 2000093, 2000101, 2000109, 2000116, 2000125, 2000127, 2000143, 2000144, 2000147,
 2000152,
  BSEB, PATNA RESULT SUMMARY OF ANNUAL SECONDARY EXAMINATION, 2020 PAGE :  1792
ROLLCODE:32315 NAV UTTKRAMIT H S KAIRI BAUNSI, BANKA              32-BANKA                                                                         
---------------------------------------------------------------------------------
1ST DIVISION   
---------------
 2000014, 2000021, 2000047, 2000048, 2000049, 2000051,
2ND DIVISION   
---------------
 2000003, 2000005, 2000016, 2000017, 2000018, 2000023, 2000025, 2000027, 2000029,
 2000032, 2000036, 2000037, 2000039, 2000040, 2000043, 2000046, 2000050, 2000053,
 2000055, 2000060, 2000061, 2000062, 2000063, 2000064, 2000065, 2000068, 2000072,
 2000073,
3RD DIVISION   
---------------
 2000001, 2000002, 2000006, 2000007, 2000008, 2000009, 2000010, 2000012, 2000013,
 2000019, 2000022, 2000024, 2000030, 2000034, 2000038, 2000044, 2000045, 2000066,
 2000067, 2000070, 2000071,
  BSEB, PATNA RESULT SUMMARY OF ANNUAL SECONDARY EXAMINATION, 2020 PAGE :  1793
ROLLCODE:32316 NAV UTTKRAMIT H S BANK, BANKA                      32-BANKA                                                                         
---------------------------------------------------------------------------------
1ST DIVISION   
---------------
 2000001, 2000005, 2000009, 2000011, 2000026, 2000036, 2000038, 2000043, 2000045,
 2000046, 2000053, 2000064, 2000065, 2000066, 2000076, 2000077, 2000078,
2ND DIVISION   
---------------
 2000002, 2000003, 2000006, 2000008, 2000010, 2000012, 2000013, 2000015, 2000018,
 2000019, 2000022, 2000023, 2000028, 2000029, 2000030, 2000037, 2000040, 2000041,
 2000044, 2000047, 2000054, 2000055, 2000059, 2000060, 2000062, 2000063, 2000067,
 2000070, 2000071, 2000075, 2000079,
3RD DIVISION   
---------------
 2000014, 2000017, 2000021, 2000031, 2000032, 2000034, 2000042, 2000049, 2000056,
 2000058, 2000061, 2000069, 2000072,
  BSEB, PATNA RESULT SUMMARY OF ANNUAL SECONDARY EXAMINATION, 2020 PAGE :  1794
ROLLCODE:32317 NAV UTTKRAMIT H S PATHADDA, BANKA                  32-BANKA                                                                         
---------------------------------------------------------------------------------
1ST DIVISION   
---------------
 2000012, 2000013, 2000017, 2000025, 2000028, 2000030, 2000033, 2000037, 2000039,
 2000042, 2000043, 2000044, 2000045, 2000048, 2000051, 2000052, 2000056, 2000061,
 2040001, 2040005,
2ND DIVISION   
---------------
 2000001, 2000002, 2000007, 2000009, 2000014, 2000018, 2000019, 2000023, 2000026,
 2000027, 2000029, 2000032, 2000035, 2000036, 2000038, 2000053, 2000055, 2000057,
 2000058, 2000059, 2000060, 2000062, 2040002, 2040003, 2040004, 2040006,
3RD DIVISION   
---------------
 2000003, 2000004, 2000006, 2000008, 2000010, 2000011, 2000015, 2000016, 2000021,
 2000022, 2000031, 2000034, 2000041, 2000046, 2000049, 2000050, 2000064, 2040007,
  BSEB, PATNA RESULT SUMMARY OF ANNUAL SECONDARY EXAMINATION, 2020 PAGE :  1795
ROLLCODE:32318 UTKRAMIT MADHYAMIK SCHOOL HASIYA, BANKA            32-BANKA                                                                         
---------------------------------------------------------------------------------
1ST DIVISION   
---------------
 2000016, 2000019, 2000021, 2000037, 2000064, 2000066,
2ND DIVISION   
---------------
 2000001, 2000002, 2000003, 2000006, 2000009, 2000011, 2000018, 2000020, 2000023,
 2000030, 2000032, 2000039, 2000050, 2000052, 2000055, 2000056, 2000057, 2000059,
 2000062, 2000063, 2000065, 2000069, 2000070,
3RD DIVISION   
---------------
 2000022, 2000025, 2000028, 2000033, 2000034, 2000035, 2000036, 2000038, 2000040,
 2000041, 2000042, 2000045, 2000046, 2000048, 2000049, 2000053, 2000054, 2000067,
 2000068, 2000071, 2000072,
  BSEB, PATNA RESULT SUMMARY OF ANNUAL SECONDARY EXAMINATION, 2020 PAGE :  1796
ROLLCODE:32319 UTKRAMIT MADHYAMIK SCHOOL BHAVAN, BANKA            32-BANKA                                                                         
---------------------------------------------------------------------------------
1ST DIVISION   
---------------
 2000001, 2000007, 2000011, 2000012, 2000019, 2000022, 2000027, 2000030, 2000040,
 2000041, 2000042, 2000048, 2000053, 2000054, 2000056, 2000058, 2000061, 2000062,
 2000063, 2000064, 2000073, 2040001, 2040002,
2ND DIVISION   
---------------
 2000003, 2000005, 2000006, 2000009, 2000010, 2000014, 2000016, 2000017, 2000023,
 2000025, 2000028, 2000029, 2000032, 2000035, 2000036, 2000038, 2000039, 2000044,
 2000052, 2000055, 2000060, 2000065, 2000067, 2000071, 2000072, 2000076,
3RD DIVISION   
---------------
 2000004, 2000008, 2000013, 2000015, 2000018, 2000020, 2000021, 2000031, 2000033,
 2000034, 2000037, 2000043, 2000047, 2000049, 2000050, 2000051, 2000057, 2000070,
 2000075,
  BSEB, PATNA RESULT SUMMARY OF ANNUAL SECONDARY EXAMINATION, 2020 PAGE :  1797
ROLLCODE:32320 UTKRAMIT MADHYAMIK SCHOOL KORIYA, BANKA            32-BANKA                                                                         
---------------------------------------------------------------------------------
1ST DIVISION   
---------------
 2000003, 2000004, 2000012, 2000013, 2000015, 2000017, 2000018, 2000020, 2000024,
 2000026, 2000031, 2000034, 2000035,
2ND DIVISION   
---------------
 2000002, 2000005, 2000007, 2000009, 2000011, 2000019, 2000021, 2000022, 2000028,
 2000029, 2000033, 2000036,
3RD DIVISION   
---------------
 2000016, 2000025,
  BSEB, PATNA RESULT SUMMARY OF ANNUAL SECONDARY EXAMINATION, 2020 PAGE :  1798
ROLLCODE:32321 UTKRAMIT MADHYAMIK SCHOOL KENDWAR, BANKA           32-BANKA                                                                         
---------------------------------------------------------------------------------
1ST DIVISION   
---------------
 2000006, 2000023, 2000027, 2000028, 2000031,
2ND DIVISION   
---------------
 2000001, 2000004, 2000005, 2000014, 2000021, 2000026, 2000029, 2000030,
3RD DIVISION   
---------------
 2000009, 2000012, 2000016, 2000017, 2000019, 2000020, 2000025,
  BSEB, PATNA RESULT SUMMARY OF ANNUAL SECONDARY EXAMINATION, 2020 PAGE :  1799
ROLLCODE:32322 UTKRAMIT MADHYAMIK SCHOOL PHAGA, BANKA             32-BANKA                                                                         
---------------------------------------------------------------------------------
1ST DIVISION   
---------------
 2000008, 2000009, 2000010, 2000013, 2000014, 2000015, 2000016, 2000021, 2000034,
 2000035, 2000037, 2000038, 2000043, 2000044, 2000046, 2000051, 2000052, 2000053,
 2000057, 2000058, 2000061, 2000062, 2040001,
2ND DIVISION   
---------------
 2000002, 2000018, 2000020, 2000025, 2000029, 2000030, 2000031, 2000032, 2000036,
 2000039, 2000041, 2000042, 2000045, 2000047, 2000048, 2000049, 2000050, 2000054,
 2000055, 2000056, 2000059, 2000060,
3RD DIVISION   
---------------
 2000001, 2000003, 2000005, 2000006, 2000007, 2000011, 2000019, 2000023, 2000024,
 2000027, 2000028, 2000040,
  BSEB, PATNA RESULT SUMMARY OF ANNUAL SECONDARY EXAMINATION, 2020 PAGE :  1800
ROLLCODE:32323 UTKRAMIT MADHYAMIK SCHOOL MADARI, BANKA            32-BANKA                                                                         
---------------------------------------------------------------------------------
1ST DIVISION   
---------------
 2000009, 2000014, 2000016, 2000017, 2000021, 2000022, 2000025, 2000026, 2000029,
 2000030, 2000031, 2000032,
2ND DIVISION   
---------------
 2000004, 2000005, 2000010, 2000011, 2000013, 2000018, 2000024, 2000027, 2000028,
 2000034, 2040001,
3RD DIVISION   
---------------
 2000002, 2000003, 2000007, 2000008, 2000012, 2000015, 2000020, 2000023, 2000035,
  BSEB, PATNA RESULT SUMMARY OF ANNUAL SECONDARY EXAMINATION, 2020 PAGE :  1801
ROLLCODE:32324 UTKRAMIT MADHYAMIK SCHOOL MOCHANMA, BANKA          32-BANKA                                                                         
---------------------------------------------------------------------------------
1ST DIVISION   
---------------
 2000039, 2000070, 2000083, 2000086, 2000088, 2000089,
2ND DIVISION   
---------------
 2000003, 2000004, 2000005, 2000011, 2000012, 2000017, 2000021, 2000023, 2000025,
 2000026, 2000027, 2000030, 2000034, 2000035, 2000045, 2000049, 2000051, 2000052,
 2000054, 2000058, 2000059, 2000064, 2000066, 2000067, 2000068, 2000073, 2000074,
 2000075, 2000077, 2000080, 2000082, 2040002,
3RD DIVISION   
---------------
 2000007, 2000008, 2000018, 2000019, 2000022, 2000024, 2000028, 2000032, 2000037,
 2000038, 2000040, 2000041, 2000042, 2000043, 2000047, 2000048, 2000053, 2000063,
 2000065, 2000076, 2000084, 2000087, 2040001,
  BSEB, PATNA RESULT SUMMARY OF ANNUAL SECONDARY EXAMINATION, 2020 PAGE :  1802
ROLLCODE:32325 UTKRAMIT MADHYAMIK SCHOOL JAMDAHA, BANKA           32-BANKA                                                                         
---------------------------------------------------------------------------------
1ST DIVISION   
---------------
 2000001, 2000005, 2000041, 2000046, 2000052, 2000059, 2000062, 2000068, 2000071,
 2000076, 2000080, 2000084, 2000086, 2000088, 2000090, 2000091, 2000101, 2000104,
 2000105, 2000115, 2000116, 2000117, 2000118, 2000119, 2000120, 2000125, 2000135,
 2000139, 2000148, 2000152, 2000153, 2000158, 2000159, 2000162, 2000164, 2000170,
 2040003, 2040004,
2ND DIVISION   
---------------
 2000002, 2000003, 2000008, 2000011, 2000019, 2000020, 2000022, 2000023, 2000024,
 2000026, 2000028, 2000044, 2000045, 2000047, 2000065, 2000067, 2000070, 2000075,
 2000078, 2000079, 2000083, 2000085, 2000087, 2000089, 2000093, 2000094, 2000095,
 2000098, 2000099, 2000109, 2000111, 2000114, 2000126, 2000128, 2000129, 2000137,
 2000140, 2000141, 2000144, 2000147, 2000157, 2000166, 2000168, 2000169, 2000171,
 2040001,
3RD DIVISION   
---------------
 2000009, 2000014, 2000015, 2000016, 2000018, 2000027, 2000029, 2000032, 2000033,
 2000034, 2000035, 2000036, 2000037, 2000038, 2000039, 2000040, 2000042, 2000053,
 2000054, 2000055, 2000060, 2000061, 2000063, 2000064, 2000069, 2000072, 2000074,
 2000082, 2000102, 2000110, 2000112, 2000113, 2000121, 2000122, 2000123, 2000124,
 2000131, 2000133, 2000134, 2000145, 2000149, 2000150, 2000160, 2000161, 2000163,
 2040002,
PASS           
---------------
 1920045,
  BSEB, PATNA RESULT SUMMARY OF ANNUAL SECONDARY EXAMINATION, 2020 PAGE :  1803
ROLLCODE:32327 UTKRAMIT MADHYAMIK SCHOOL DHEVERMOH, BANKA         32-BANKA                                                                         
---------------------------------------------------------------------------------
1ST DIVISION   
---------------
 2000004, 2000006, 2000007, 2000016, 2000017, 2000020, 2000022,
2ND DIVISION   
---------------
 2000001, 2000002, 2000005, 2000008, 2000011, 2000012, 2000015, 2000019, 2000023,
 2000024, 2000025,
3RD DIVISION   
---------------
 2000009, 2000013, 2000018, 2040001, 2040002,
  BSEB, PATNA RESULT SUMMARY OF ANNUAL SECONDARY EXAMINATION, 2020 PAGE :  1804
ROLLCODE:32328 UTKRAMIT MADHYAMIK SCHOOL LILA WARAN, BANKA        32-BANKA                                                                         
---------------------------------------------------------------------------------
1ST DIVISION   
---------------
 2000004, 2000009, 2000011, 2000014, 2000015, 2000017, 2000019, 2000023, 2000024,
 2000028, 2000029, 2000030, 2000032, 2000034, 2000035, 2000038, 2000042, 2000043,
 2000048, 2000051, 2000052, 2000054, 2000055, 2000056, 2000058, 2000059, 2000062,
2ND DIVISION   
---------------
 2000002, 2000003, 2000006, 2000007, 2000010, 2000013, 2000018, 2000021, 2000022,
 2000025, 2000026, 2000027, 2000031, 2000033, 2000036, 2000041, 2000044, 2000047,
 2000049, 2000053, 2000057, 2000060,
3RD DIVISION   
---------------
 2000005, 2000008, 2000016, 2000020, 2000037, 2000061,
  BSEB, PATNA RESULT SUMMARY OF ANNUAL SECONDARY EXAMINATION, 2020 PAGE :  1805
ROLLCODE:32329 UTKRAMIT MADHYAMIK SCHOOL KERWAR, BANKA            32-BANKA                                                                         
---------------------------------------------------------------------------------
2ND DIVISION   
---------------
 2000001, 2000002, 2000005, 2000007, 2000009,
3RD DIVISION   
---------------
 2000004,
  BSEB, PATNA RESULT SUMMARY OF ANNUAL SECONDARY EXAMINATION, 2020 PAGE :  1806
ROLLCODE:32330 UTKRAMIT MADHYAMIK SCHOOL BURHAWA BATHAN, BANKA    32-BANKA                                                                         
---------------------------------------------------------------------------------
1ST DIVISION   
---------------
 2000019, 2000022, 2000026, 2000037, 2000049, 2000060, 2000077,
2ND DIVISION   
---------------
 2000007, 2000008, 2000013, 2000014, 2000017, 2000028, 2000035, 2000036, 2000043,
 2000047, 2000055, 2000058, 2000059, 2000062, 2000070, 2000071, 2000072, 2000075,
 2000076, 2000079, 2000080,
3RD DIVISION   
---------------
 2000023, 2000025, 2000030, 2000032, 2000033, 2000039, 2000042, 2000046, 2000051,
 2000052, 2000053, 2000056, 2000068,
  BSEB, PATNA RESULT SUMMARY OF ANNUAL SECONDARY EXAMINATION, 2020 PAGE :  1807
ROLLCODE:32331 UTKRAMIT MADHYAMIK SCHOOL DARSHNIYA, BANKA         32-BANKA                                                                         
---------------------------------------------------------------------------------
1ST DIVISION   
---------------
 2000002, 2000013, 2000014, 2000019, 2000020, 2000024, 2000030, 2000033, 2000035,
 2000042, 2000047, 2000053, 2000055, 2000057, 2000060, 2000065, 2000066, 2000068,
 2000070, 2000071, 2000072, 2000074, 2000081, 2000096, 2000097, 2000098, 2000100,
 2000101, 2000102, 2000103, 2000104, 2000105, 2000106,
2ND DIVISION   
---------------
 2000001, 2000004, 2000005, 2000006, 2000009, 2000011, 2000015, 2000016, 2000018,
 2000028, 2000029, 2000031, 2000032, 2000038, 2000040, 2000041, 2000044, 2000045,
 2000050, 2000051, 2000052, 2000054, 2000056, 2000058, 2000059, 2000061, 2000062,
 2000064, 2000067, 2000069, 2000073, 2000076, 2000077, 2000078, 2000080, 2000082,
 2000083, 2000084, 2000085, 2000086, 2000087, 2000088, 2000089, 2000091, 2000092,
 2000093, 2000094, 2000095, 2000099,
3RD DIVISION   
---------------
 2000008, 2000012, 2000017, 2000021, 2000026, 2000037, 2000049, 2000063, 2000079,
 2040001,
  BSEB, PATNA RESULT SUMMARY OF ANNUAL SECONDARY EXAMINATION, 2020 PAGE :  1808
ROLLCODE:32332 UTKRAMIT MADHYAMIK SCHOOL BOUNKA, BANKA            32-BANKA                                                                         
---------------------------------------------------------------------------------
1ST DIVISION   
---------------
 2000001, 2000003, 2000006, 2000008, 2000010, 2000012, 2000014, 2000015, 2000016,
 2000018, 2000020, 2000024, 2000025, 2000026, 2000027, 2000029, 2000030, 2000036,
 2000037, 2000038, 2000041, 2000042, 2000043,
2ND DIVISION   
---------------
 2000002, 2000007, 2000009, 2000013, 2000019, 2000021, 2000022, 2000023, 2000028,
 2000031, 2000033, 2000034, 2000035, 2000039,
3RD DIVISION   
---------------
 2000004, 2000011,
  BSEB, PATNA RESULT SUMMARY OF ANNUAL SECONDARY EXAMINATION, 2020 PAGE :  1809
ROLLCODE:32333 UTKRAMIT MADHYAMIK SCHOOL CHARIYA, BANKA           32-BANKA                                                                         
---------------------------------------------------------------------------------
1ST DIVISION   
---------------
 2000005, 2000006, 2000014, 2000020, 2000032, 2000054, 2000055, 2000060,
2ND DIVISION   
---------------
 2000008, 2000009, 2000015, 2000022, 2000025, 2000029, 2000030, 2000039, 2000041,
 2000042, 2000051, 2000052, 2000053, 2000056, 2000057, 2000063, 2000065, 2000066,
3RD DIVISION   
---------------
 2000003, 2000004, 2000010, 2000011, 2000012, 2000013, 2000016, 2000018, 2000019,
 2000026, 2000027, 2000034, 2000040, 2000044, 2000046, 2000047, 2000050, 2000059,
 2000061, 2000062, 2000067,
  BSEB, PATNA RESULT SUMMARY OF ANNUAL SECONDARY EXAMINATION, 2020 PAGE :  1810
ROLLCODE:32334 UTKRAMIT MADHYAMIK SCHOOL AMJORA, BANKA            32-BANKA                                                                         
---------------------------------------------------------------------------------
1ST DIVISION   
---------------
 2000004, 2000011, 2000019, 2000020, 2000026, 2000035, 2000053, 2000057, 2000059,
 2000061, 2000062, 2000063, 2000064, 2000066, 2000069, 2000070, 2000074, 2000075,
 2000080, 2000086, 2000089, 2000091, 2000094,
2ND DIVISION   
---------------
 2000002, 2000005, 2000006, 2000009, 2000012, 2000013, 2000014, 2000015, 2000023,
 2000025, 2000027, 2000029, 2000030, 2000036, 2000040, 2000041, 2000044, 2000046,
 2000047, 2000048, 2000050, 2000051, 2000052, 2000060, 2000065, 2000072, 2000076,
 2000078, 2000079, 2000081, 2000082, 2000087, 2000088, 2000090, 2000092, 2000095,
 2000096, 2000097, 2040001, 2040002,
3RD DIVISION   
---------------
 2000001, 2000008, 2000010, 2000017, 2000024, 2000031, 2000032, 2000034, 2000042,
 2000043, 2000054, 2000055, 2000058, 2000067, 2000071, 2000073, 2000077, 2000084,
 2000085, 2000093,
  BSEB, PATNA RESULT SUMMARY OF ANNUAL SECONDARY EXAMINATION, 2020 PAGE :  1811
ROLLCODE:32335 UTKRAMIT MADHYAMIK SCHOOL FULHARA, CHANDAN, BANKA  32-BANKA                                                                         
---------------------------------------------------------------------------------
1ST DIVISION   
---------------
 2000001, 2000008, 2000009, 2000012, 2000020, 2000021, 2000025, 2000027, 2000030,
 2000034, 2000037, 2000041, 2000044, 2000053, 2000063, 2000065, 2000068,
2ND DIVISION   
---------------
 2000002, 2000003, 2000010, 2000011, 2000014, 2000019, 2000023, 2000024, 2000031,
 2000032, 2000033, 2000038, 2000040, 2000045, 2000048, 2000049, 2000050, 2000052,
 2000055, 2000056, 2000057, 2000058, 2000059, 2000061, 2000066, 2000067, 2000069,
 2000070,
3RD DIVISION   
---------------
 2000005, 2000006, 2000016, 2000017, 2000042, 2000043, 2000047, 2000051, 2000054,
 2000064,
  BSEB, PATNA RESULT SUMMARY OF ANNUAL SECONDARY EXAMINATION, 2020 PAGE :  1812
ROLLCODE:32336 UTKRAMIT M S BHORA BAZAR, CHANDAN, BANKA           32-BANKA                                                                         
---------------------------------------------------------------------------------
1ST DIVISION   
---------------
 2000004, 2000007, 2000009, 2000015, 2000016, 2000022, 2000024, 2000026, 2000033,
2ND DIVISION   
---------------
 2000005, 2000006, 2000008, 2000011, 2000014, 2000019, 2000023, 2000027, 2000028,
 2000031, 2000034,
3RD DIVISION   
---------------
 2000002, 2000018,
  BSEB, PATNA RESULT SUMMARY OF ANNUAL SECONDARY EXAMINATION, 2020 PAGE :  1813
ROLLCODE:32337 UTKRAMIT MADHYAMIK SCHOOL TENGARA, BELHAR, BANKA   32-BANKA                                                                         
---------------------------------------------------------------------------------
1ST DIVISION   
---------------
 2000008, 2000017, 2000026, 2000027, 2000036, 2000044, 2000050, 2000055, 2000064,
 2000065, 2000066, 2000071, 2000074, 2000075, 2000076, 2000077, 2000083, 2000085,
 2000088, 2000092, 2000093, 2000103, 2000106, 2000107, 2000118, 2000119, 2000120,
 2000122,
2ND DIVISION   
---------------
 2000004, 2000006, 2000009, 2000010, 2000011, 2000015, 2000016, 2000020, 2000021,
 2000025, 2000030, 2000031, 2000033, 2000034, 2000038, 2000039, 2000040, 2000042,
 2000043, 2000046, 2000049, 2000056, 2000059, 2000068, 2000070, 2000078, 2000079,
 2000086, 2000087, 2000089, 2000094, 2000095, 2000096, 2000099, 2000100, 2000101,
 2000104, 2000108, 2000109, 2000111, 2000113, 2000116, 2000117, 2000123, 2000124,
 2040001,
3RD DIVISION   
---------------
 2000012, 2000019, 2000022, 2000029, 2000035, 2000037, 2000057, 2000058, 2000060,
 2000062, 2000063, 2000069, 2000072, 2000080, 2000091, 2000102, 2000115, 2000127,
 2000129,
  BSEB, PATNA RESULT SUMMARY OF ANNUAL SECONDARY EXAMINATION, 2020 PAGE :  1814
ROLLCODE:32338 UTKRAMIT M S BELA BIJHARA, BELHAR, BANKA           32-BANKA                                                                         
---------------------------------------------------------------------------------
1ST DIVISION   
---------------
 2000013, 2000017, 2000018, 2000019,
2ND DIVISION   
---------------
 2000001, 2000002, 2000003, 2000007, 2000008, 2000009, 2000010, 2000011, 2000014,
 2000020, 2000021, 2000024, 2000025,
3RD DIVISION   
---------------
 2000012, 2000016, 2000023,
  BSEB, PATNA RESULT SUMMARY OF ANNUAL SECONDARY EXAMINATION, 2020 PAGE :  1815
ROLLCODE:32339 PROJ UTKRAMIT M S MAHUWA, BARAHAAT, BANKA          32-BANKA                                                                         
---------------------------------------------------------------------------------
1ST DIVISION   
---------------
 2000014, 2000020, 2000022, 2000025, 2000027, 2000030, 2000047, 2000066,
2ND DIVISION   
---------------
 2000001, 2000003, 2000005, 2000007, 2000011, 2000015, 2000016, 2000017, 2000019,
 2000021, 2000029, 2000032, 2000034, 2000037, 2000039, 2000043, 2000050, 2000051,
 2000056, 2000061, 2000062, 2000063, 2000065, 2000067, 2000072, 2000073, 2000076,
 2040001,
3RD DIVISION   
---------------
 2000004, 2000008, 2000013, 2000018, 2000023, 2000024, 2000026, 2000031, 2000033,
 2000035, 2000036, 2000038, 2000041, 2000046, 2000052, 2000057, 2000060, 2000068,
 2000070,
  BSEB, PATNA RESULT SUMMARY OF ANNUAL SECONDARY EXAMINATION, 2020 PAGE :  1816
ROLLCODE:32340 UTKRAMIT H S KEDIA INARAWARAN, FULLIDUMAR, BANKA   32-BANKA                                                                         
---------------------------------------------------------------------------------
1ST DIVISION   
---------------
 2000038, 2000052, 2000070, 2000076, 2000077, 2000100, 2000102, 2000117, 2000119,
 2000123, 2000144,
2ND DIVISION   
---------------
 2000006, 2000007, 2000011, 2000026, 2000028, 2000036, 2000041, 2000043, 2000046,
 2000050, 2000051, 2000053, 2000055, 2000058, 2000063, 2000065, 2000071, 2000072,
 2000078, 2000079, 2000080, 2000083, 2000084, 2000085, 2000087, 2000088, 2000093,
 2000095, 2000096, 2000099, 2000104, 2000105, 2000108, 2000112, 2000120, 2000124,
 2000125, 2000126, 2000129, 2000130, 2000133, 2000134, 2000135, 2000137, 2000138,
 2000143,
3RD DIVISION   
---------------
 2000001, 2000002, 2000003, 2000005, 2000008, 2000009, 2000010, 2000012, 2000013,
 2000014, 2000015, 2000020, 2000021, 2000022, 2000023, 2000027, 2000029, 2000030,
 2000034, 2000035, 2000037, 2000039, 2000040, 2000045, 2000047, 2000049, 2000054,
 2000056, 2000060, 2000073, 2000074, 2000075, 2000081, 2000086, 2000089, 2000090,
 2000092, 2000097, 2000107, 2000114, 2000121, 2000128, 2000131, 2000132, 2000136,
 2000140, 2000141, 2000145,
  BSEB, PATNA RESULT SUMMARY OF ANNUAL SECONDARY EXAMINATION, 2020 PAGE :  1817
ROLLCODE:32341 PROJ UTKRAMIT MADHYAMIK SCHOOL DHAWA KANYA, FULLID 32-BANKA       
               UMAR, BANKA                                       
---------------------------------------------------------------------------------
1ST DIVISION   
---------------
 2000008, 2000011, 2000026, 2000027, 2000031, 2000032,
2ND DIVISION   
---------------
 2000002, 2000003, 2000005, 2000007, 2000013, 2000014, 2000018, 2000019, 2000020,
 2000022, 2000029,
3RD DIVISION   
---------------
 2000001, 2000004, 2000009, 2000010, 2000012, 2000016, 2000017, 2000021, 2000023,
 2000025, 2000028, 2000030, 2000033, 2000036,
  BSEB, PATNA RESULT SUMMARY OF ANNUAL SECONDARY EXAMINATION, 2020 PAGE :  1818
ROLLCODE:32342 PROJ UTKRAMIT MADHYAMIK SCHOOL BABHANGAMA, BAUSI,  32-BANKA       
               BANKA                                             
---------------------------------------------------------------------------------
1ST DIVISION   
---------------
 2000002, 2000003, 2000006, 2000015, 2000018, 2000021,
2ND DIVISION   
---------------
 2000004, 2000008, 2000014, 2000017, 2000020,
3RD DIVISION   
---------------
 2000005, 2000016, 2000019,
  BSEB, PATNA RESULT SUMMARY OF ANNUAL SECONDARY EXAMINATION, 2020 PAGE :  1819
ROLLCODE:32343 PROJ UTKRAMIT M S ALIPUR DHANIA, RAJAUN, BANKA     32-BANKA                                                                         
---------------------------------------------------------------------------------
1ST DIVISION   
---------------
 2000001, 2000004, 2000013, 2000014, 2000016, 2000017, 2000019, 2000023, 2000027,
 2000031, 2000033, 2000034, 2000037, 2000038,
2ND DIVISION   
---------------
 2000002, 2000009, 2000012, 2000018, 2000020, 2000021, 2000025, 2000029, 2000032,
 2000036, 2000039,
3RD DIVISION   
---------------
 2000005, 2000007, 2000008, 2000010, 2000015, 2000026, 2000028,
  BSEB, PATNA RESULT SUMMARY OF ANNUAL SECONDARY EXAMINATION, 2020 PAGE :  1820
ROLLCODE:32344 PROJ UTKRAMIT MADHYAMIK SCHOOL AMARPUR, BANKA      32-BANKA                                                                         
---------------------------------------------------------------------------------
1ST DIVISION   
---------------
 2000003, 2000004, 2000007, 2000008, 2000012, 2000014, 2000026, 2000027, 2000030,
 2000044, 2000052, 2000062, 2000071, 2000083, 2000086, 2000088, 2000091, 2000097,
 2000099, 2000101, 2000113, 2000123, 2000129,
2ND DIVISION   
---------------
 2000005, 2000013, 2000019, 2000020, 2000022, 2000024, 2000028, 2000029, 2000031,
 2000032, 2000033, 2000034, 2000035, 2000041, 2000042, 2000043, 2000045, 2000046,
 2000047, 2000050, 2000051, 2000055, 2000057, 2000059, 2000061, 2000063, 2000064,
 2000065, 2000067, 2000068, 2000069, 2000070, 2000073, 2000074, 2000076, 2000077,
 2000078, 2000079, 2000080, 2000081, 2000084, 2000085, 2000087, 2000089, 2000092,
 2000094, 2000095, 2000096, 2000098, 2000102, 2000104, 2000105, 2000106, 2000109,
 2000112, 2000114, 2000115, 2000120, 2000121, 2000122, 2000125, 2000126, 2000127,
 2000128, 2000130, 2000132,
3RD DIVISION   
---------------
 2000001, 2000002, 2000006, 2000009, 2000010, 2000011, 2000015, 2000016, 2000018,
 2000023, 2000025, 2000036, 2000038, 2000039, 2000040, 2000048, 2000049, 2000053,
 2000056, 2000060, 2000066, 2000072, 2000075, 2000082, 2000090, 2000093, 2000100,
 2000103, 2000107, 2000110, 2000116, 2000119, 2000124, 2000131, 2000133,
  BSEB, PATNA RESULT SUMMARY OF ANNUAL SECONDARY EXAMINATION, 2020 PAGE :  1821
ROLLCODE:32345 UTKRAMIT MADHYAMIK SCHOOL LASKARI, RAJAUN, BANKA   32-BANKA                                                                         
---------------------------------------------------------------------------------
1ST DIVISION   
---------------
 2000001, 2000002, 2000003, 2000009, 2000014, 2000017, 2000020, 2000021, 2000024,
 2000030, 2000031, 2000032, 2000034, 2000039, 2000040, 2000041,
2ND DIVISION   
---------------
 2000022, 2000026, 2000028, 2000029, 2000033, 2000035, 2000036, 2000038, 2000043,
3RD DIVISION   
---------------
 2000005, 2000006, 2000007, 2000008, 2000010, 2000011, 2000016, 2000018, 2000019,
 2000023, 2000025, 2000027,
  BSEB, PATNA RESULT SUMMARY OF ANNUAL SECONDARY EXAMINATION, 2020 PAGE :  1822
ROLLCODE:32346 UTKRAMIT MADHYAMIK SCHOOL SRINAGAR, BELHAR, BANKA  32-BANKA                                                                         
---------------------------------------------------------------------------------
1ST DIVISION   
---------------
 2000001, 2000007, 2000008, 2000009, 2000014, 2000018, 2000021, 2000022, 2000025,
 2000035, 2000036, 2000040, 2000049, 2000053, 2000054, 2000056, 2000058, 2000060,
 2000063, 2000064, 2000065, 2000066, 2000067, 2000073, 2000074, 2000076, 2000079,
 2000088, 2000093, 2000096, 2000097, 2000098, 2000099, 2000102, 2000107, 2000109,
 2000122,
2ND DIVISION   
---------------
 2000003, 2000005, 2000012, 2000013, 2000019, 2000023, 2000024, 2000027, 2000029,
 2000032, 2000037, 2000041, 2000046, 2000047, 2000048, 2000051, 2000052, 2000055,
 2000062, 2000068, 2000069, 2000070, 2000072, 2000075, 2000078, 2000081, 2000089,
 2000091, 2000103, 2000106, 2000111, 2000114, 2000115, 2000116, 2000117, 2000119,
 2000121, 2000123, 2040002, 2040004, 2040005,
3RD DIVISION   
---------------
 2000002, 2000015, 2000039, 2000057, 2000059, 2000061, 2000071, 2000077, 2000082,
 2000083, 2000085, 2000086, 2000092, 2000094, 2000095, 2000105, 2000110, 2000112,
 2000113, 2000120, 2040001, 2040003,
  BSEB, PATNA RESULT SUMMARY OF ANNUAL SECONDARY EXAMINATION, 2020 PAGE :  1823
ROLLCODE:32347 PROJ UTKRAMIT M S SAADPUR, FULLIDUMAR, BANKA       32-BANKA                                                                         
---------------------------------------------------------------------------------
1ST DIVISION   
---------------
 2000012, 2000018, 2000019, 2000022, 2000023, 2000025, 2000038, 2000049, 2000051,
 2000052, 2000055, 2000062, 2000063, 2000068, 2000074, 2000077, 2000078, 2000083,
 2000088, 2000091,
2ND DIVISION   
---------------
 2000001, 2000003, 2000006, 2000007, 2000009, 2000010, 2000013, 2000014, 2000017,
 2000020, 2000021, 2000024, 2000026, 2000028, 2000029, 2000031, 2000032, 2000036,
 2000039, 2000040, 2000042, 2000043, 2000045, 2000047, 2000048, 2000050, 2000053,
 2000057, 2000060, 2000064, 2000065, 2000067, 2000082, 2000084, 2000085, 2000086,
 2000087, 2000090, 2000093, 2040001,
3RD DIVISION   
---------------
 2000002, 2000008, 2000011, 2000015, 2000016, 2000027, 2000030, 2000044, 2000054,
 2000056, 2000059, 2000066, 2000069, 2000070, 2000071, 2000076, 2000079, 2000080,
 2000081, 2000089, 2000092, 2000094,
  BSEB, PATNA RESULT SUMMARY OF ANNUAL SECONDARY EXAMINATION, 2020 PAGE :  1824
ROLLCODE:32348 PROJ UTKRAMIT M S MAINMA, AMARPUR, BANKA           32-BANKA                                                                         
---------------------------------------------------------------------------------
1ST DIVISION   
---------------
 2000004, 2000006, 2000011,
2ND DIVISION   
---------------
 2000002, 2000003, 2000005, 2000008, 2000009, 2000010,
3RD DIVISION   
---------------
 2000001, 2000007,
  BSEB, PATNA RESULT SUMMARY OF ANNUAL SECONDARY EXAMINATION, 2020 PAGE :  1825
ROLLCODE:32349 UTKRAMIT M SCH ASSI MAKAITA,DHORAIYA, BANKA        32-BANKA                                                                         
---------------------------------------------------------------------------------
1ST DIVISION   
---------------
 2000003, 2000009, 2000011, 2000022, 2000023, 2000027, 2000028, 2000029, 2000030,
 2000031, 2000035, 2000037, 2000038, 2000039, 2000041, 2000044, 2000045,
2ND DIVISION   
---------------
 2000001, 2000002, 2000004, 2000006, 2000010, 2000012, 2000015, 2000019, 2000020,
 2000021, 2000024, 2000026, 2000033, 2000034, 2000036, 2000042, 2000046, 2000047,
3RD DIVISION   
---------------
 2000005, 2000007, 2000014, 2000016, 2000017, 2000018, 2000043,
  BSEB, PATNA RESULT SUMMARY OF ANNUAL SECONDARY EXAMINATION, 2020 PAGE :  1826
ROLLCODE:32350 UTKRAMIT M S DHANKUDIA, FULLIDUMAR, BANKA          32-BANKA                                                                         
---------------------------------------------------------------------------------
1ST DIVISION   
---------------
 2000015, 2000019, 2000021, 2000024, 2000026, 2000027, 2000029, 2000031, 2000033,
 2000034, 2000035, 2000036, 2000038,
2ND DIVISION   
---------------
 2000002, 2000003, 2000004, 2000006, 2000008, 2000010, 2000011, 2000014, 2000023,
 2000025, 2000030, 2000032, 2000037, 2000039, 2040001,
3RD DIVISION   
---------------
 2000001, 2000007, 2000009, 2000017, 2000018, 2000020, 2000022, 2000028,
  BSEB, PATNA RESULT SUMMARY OF ANNUAL SECONDARY EXAMINATION, 2020 PAGE :  1827
ROLLCODE:32351 UTKRAMIT MADHYAMIK SCHOOL CHANDADIH, DHIRIEA, BANK 32-BANKA       
               A                                                 
---------------------------------------------------------------------------------
1ST DIVISION   
---------------
 2000001, 2000002, 2000005, 2000006, 2000008, 2000009, 2000012, 2000014, 2000015,
 2000017, 2000018, 2000022, 2000027, 2000029, 2000030,
2ND DIVISION   
---------------
 2000019, 2000020, 2000021, 2000024, 2000025, 2000028,
3RD DIVISION   
---------------
 2000013,
  BSEB, PATNA RESULT SUMMARY OF ANNUAL SECONDARY EXAMINATION, 2020 PAGE :  1828
ROLLCODE:32352 UTKRAMIT MADHYAMIK SCHOOL INARAWRAN, KATORIA, BANK 32-BANKA       
               A                                                 
---------------------------------------------------------------------------------
1ST DIVISION   
---------------
 2000006, 2000018, 2000020, 2000034, 2000044, 2000053, 2000054, 2000061, 2000064,
 2000065, 2000071, 2000072, 2000074, 2000075,
2ND DIVISION   
---------------
 2000002, 2000004, 2000005, 2000010, 2000013, 2000017, 2000027, 2000028, 2000030,
 2000038, 2000039, 2000041, 2000042, 2000043, 2000045, 2000046, 2000050, 2000052,
 2000056, 2000057, 2000062, 2000068, 2000069, 2000070, 2000076, 2000077,
3RD DIVISION   
---------------
 2000003, 2000021, 2000022, 2000023, 2000032, 2000033, 2000036, 2000060, 2000066,
 2000067,
  BSEB, PATNA RESULT SUMMARY OF ANNUAL SECONDARY EXAMINATION, 2020 PAGE :  1829
ROLLCODE:32353 UTKRAMIT M S GARAIBPUR (URDU), AMARPUR, BANKA      32-BANKA                                                                         
---------------------------------------------------------------------------------
1ST DIVISION   
---------------
 2000023, 2000024, 2000032, 2000044, 2000054, 2000058, 2000059, 2000068, 2000069,
 2000071, 2000077, 2000078, 2000079,
2ND DIVISION   
---------------
 2000002, 2000003, 2000006, 2000012, 2000013, 2000015, 2000021, 2000022, 2000031,
 2000034, 2000035, 2000038, 2000039, 2000042, 2000043, 2000049, 2000050, 2000056,
 2000057, 2000060, 2000061, 2000064, 2000065, 2000066, 2000067, 2000070, 2000073,
 2000074, 2000075, 2040001,
3RD DIVISION   
---------------
 2000001, 2000004, 2000005, 2000007, 2000009, 2000010, 2000014, 2000016, 2000017,
 2000019, 2000020, 2000025, 2000028, 2000029, 2000037, 2000040, 2000041, 2000045,
 2000046, 2000047, 2000048, 2000051, 2000052, 2000053, 2000055, 2000062, 2000063,
 2000076,
  BSEB, PATNA RESULT SUMMARY OF ANNUAL SECONDARY EXAMINATION, 2020 PAGE :  1830
ROLLCODE:32354 PROJ UTKRAMIT M S JHAPANIA, BAUSI, BANKA           32-BANKA                                                                         
---------------------------------------------------------------------------------
1ST DIVISION   
---------------
 2000002, 2000007, 2000013, 2000017, 2000020, 2000022, 2000023, 2000024, 2000025,
 2000026, 2000027, 2000030, 2000031,
2ND DIVISION   
---------------
 2000005, 2000009, 2000010, 2000011, 2000012, 2000014, 2000018, 2000019, 2000021,
3RD DIVISION   
---------------
 2000006, 2000008, 2000015, 2000016,
  BSEB, PATNA RESULT SUMMARY OF ANNUAL SECONDARY EXAMINATION, 2020 PAGE :  1831
ROLLCODE:32355 NEW UPGRADED HIGH SCHOOL CHHATAKURUM,KATORIA, BANK 32-BANKA       
               A                                                 
---------------------------------------------------------------------------------
1ST DIVISION   
---------------
 2000002, 2000012, 2000013, 2000014, 2000018, 2000022, 2000028, 2000037, 2000038,
 2000039, 2000046, 2000050, 2000051, 2000052, 2000055, 2000056, 2000057, 2000063,
 2000064, 2000065, 2000068, 2000069, 2000073, 2000074, 2000075,
2ND DIVISION   
---------------
 2000001, 2000003, 2000004, 2000008, 2000010, 2000015, 2000017, 2000020, 2000021,
 2000023, 2000024, 2000025, 2000029, 2000031, 2000032, 2000033, 2000034, 2000035,
 2000036, 2000040, 2000041, 2000042, 2000043, 2000044, 2000045, 2000049, 2000053,
 2000054, 2000058, 2000059, 2000060, 2000062, 2000066, 2000067, 2000076,
3RD DIVISION   
---------------
 2000006, 2000011, 2000019, 2000026, 2000027, 2000030, 2000047, 2000048, 2000070,
 2000072,
PASS           
---------------
 1920005,
  BSEB, PATNA RESULT SUMMARY OF ANNUAL SECONDARY EXAMINATION, 2020 PAGE :  1832
ROLLCODE:32356 UTKRAMIT MADHYAMIK SCHOOL MATHURAPUR, DHOURIA, BAN 32-BANKA       
               KA                                                
---------------------------------------------------------------------------------
1ST DIVISION   
---------------
 2000005, 2000007, 2000025, 2000032, 2000039, 2000042, 2000045, 2000052, 2000059,
 2000060, 2000071, 2000074, 2000076, 2000077, 2000082, 2000083, 2000085, 2000088,
 2000097, 2000098,
2ND DIVISION   
---------------
 2000001, 2000002, 2000003, 2000006, 2000008, 2000011, 2000016, 2000017, 2000020,
 2000021, 2000024, 2000027, 2000028, 2000029, 2000030, 2000031, 2000033, 2000034,
 2000035, 2000036, 2000046, 2000047, 2000051, 2000054, 2000055, 2000056, 2000058,
 2000061, 2000063, 2000070, 2000073, 2000078, 2000080, 2000081, 2000084, 2000086,
 2000089, 2000090, 2000091, 2000092, 2000094, 2000096, 2000100,
3RD DIVISION   
---------------
 2000009, 2000038, 2000062, 2000064, 2000067, 2000069, 2000075, 2000087,
  BSEB, PATNA RESULT SUMMARY OF ANNUAL SECONDARY EXAMINATION, 2020 PAGE :  1833
ROLLCODE:32357 UTKRAMIT MADHYAMIK SCHOOL AHIRO, BANKA             32-BANKA                                                                         
---------------------------------------------------------------------------------
1ST DIVISION   
---------------
 2000002, 2000003, 2000006, 2000012, 2000013, 2000024, 2000033, 2000040, 2000046,
 2000063, 2000074, 2000078, 2000080, 2000082, 2000084, 2000090, 2000092, 2000099,
 2000100, 2000109, 2000113, 2000115,
2ND DIVISION   
---------------
 2000001, 2000004, 2000005, 2000008, 2000010, 2000011, 2000014, 2000016, 2000021,
 2000023, 2000026, 2000029, 2000034, 2000041, 2000047, 2000050, 2000054, 2000056,
 2000057, 2000058, 2000059, 2000064, 2000065, 2000067, 2000071, 2000072, 2000073,
 2000076, 2000077, 2000079, 2000081, 2000083, 2000085, 2000086, 2000089, 2000091,
 2000093, 2000094, 2000095, 2000096, 2000102, 2000103, 2000105, 2000108, 2000111,
 2000112, 2000114, 2000116, 2000117, 2000119,
3RD DIVISION   
---------------
 2000018, 2000019, 2000020, 2000038, 2000039, 2000043, 2000045, 2000048, 2000049,
 2000051, 2000053, 2000055, 2000060, 2000061, 2000066, 2000068, 2000069, 2000098,
 2000101, 2000104, 2000106, 2000118,
  BSEB, PATNA RESULT SUMMARY OF ANNUAL SECONDARY EXAMINATION, 2020 PAGE :  1834
ROLLCODE:32358 UTKRAMIT MADHYAMIK SCHOOL CHALNA, BANKA            32-BANKA                                                                         
---------------------------------------------------------------------------------
1ST DIVISION   
---------------
 2000033, 2000046, 2000049, 2000053, 2000054, 2000055, 2000056, 2000066, 2000075,
 2000076, 2000079, 2000080, 2000081, 2000084, 2000094,
2ND DIVISION   
---------------
 2000001, 2000002, 2000003, 2000008, 2000009, 2000010, 2000011, 2000013, 2000015,
 2000019, 2000026, 2000028, 2000031, 2000035, 2000036, 2000037, 2000041, 2000043,
 2000044, 2000048, 2000050, 2000052, 2000061, 2000062, 2000068, 2000069, 2000073,
 2000074, 2000077, 2000082, 2000083, 2000087, 2000092, 2000093, 2000097, 2000099,
 2040001,
3RD DIVISION   
---------------
 2000004, 2000024, 2000030, 2000032, 2000034, 2000039, 2000045, 2000047, 2000051,
 2000058, 2000059, 2000060, 2000065, 2000067, 2000070, 2000071, 2000072, 2000078,
 2000086, 2000088, 2000089, 2000090, 2000091, 2000095, 2000098,
  BSEB, PATNA RESULT SUMMARY OF ANNUAL SECONDARY EXAMINATION, 2020 PAGE :  1835
ROLLCODE:32359 UTKRAMIT MADHYAMIK SCHOOL TAHIRPUR, BANKA          32-BANKA                                                                         
---------------------------------------------------------------------------------
1ST DIVISION   
---------------
 2000001, 2000005, 2000007, 2000008, 2000011, 2000012, 2000013, 2000014, 2000018,
 2000020, 2000021, 2000023, 2000024, 2000027, 2000032, 2000033,
2ND DIVISION   
---------------
 2000002, 2000003, 2000006, 2000010, 2000015, 2000016, 2000019, 2000025, 2000026,
 2000028, 2000030, 2000034, 2000035,
3RD DIVISION   
---------------
 2000004, 2000017, 2000029, 2000031,
  BSEB, PATNA RESULT SUMMARY OF ANNUAL SECONDARY EXAMINATION, 2020 PAGE :  1836
ROLLCODE:32360 UTKRAMIT MADHYAMIK SCHOOL KURMA, BANKA             32-BANKA                                                                         
---------------------------------------------------------------------------------
1ST DIVISION   
---------------
 2000006, 2000007, 2000016, 2000031, 2000035, 2000037, 2000041,
2ND DIVISION   
---------------
 2000001, 2000004, 2000005, 2000009, 2000010, 2000011, 2000013, 2000014, 2000018,
 2000019, 2000020, 2000021, 2000024, 2000025, 2000026, 2000029, 2000033, 2000034,
 2000038, 2000040, 2000043,
3RD DIVISION   
---------------
 2000012, 2000015, 2000017, 2000030, 2000032, 2000036, 2000039, 2000042, 2000044,
  BSEB, PATNA RESULT SUMMARY OF ANNUAL SECONDARY EXAMINATION, 2020 PAGE :  1837
ROLLCODE:32361 UTKRAMIT MADHYAMIK SCHOOL SAGUNIA (URDU), BANKA    32-BANKA                                                                         
---------------------------------------------------------------------------------
1ST DIVISION   
---------------
 2000010, 2000013, 2000014, 2000015, 2000016, 2000017, 2000018, 2000019,
2ND DIVISION   
---------------
 2000001, 2000008, 2000011, 2000012, 2000020, 2000021, 2000022, 2000023, 2000024,
3RD DIVISION   
---------------
 2000002, 2000005, 2000009,
  BSEB, PATNA RESULT SUMMARY OF ANNUAL SECONDARY EXAMINATION, 2020 PAGE :  1838
ROLLCODE:32362 UTKRAMIT MADHYAMIK SCHOOL LILAVARAN, BANKA         32-BANKA                                                                         
---------------------------------------------------------------------------------
1ST DIVISION   
---------------
 2000001, 2000005, 2000006, 2000013, 2000016, 2000019, 2000021, 2000024, 2000026,
 2000032, 2000036, 2000037, 2000041, 2000043,
2ND DIVISION   
---------------
 2000002, 2000003, 2000004, 2000007, 2000009, 2000010, 2000011, 2000012, 2000014,
 2000017, 2000018, 2000020, 2000025, 2000028, 2000029, 2000031, 2000033, 2000035,
 2000038, 2000044, 2000046, 2000047, 2000048,
3RD DIVISION   
---------------
 2000034, 2000039, 2000040, 2000042, 2000045,
  BSEB, PATNA RESULT SUMMARY OF ANNUAL SECONDARY EXAMINATION, 2020 PAGE :  1839
ROLLCODE:32363 UTKRAMIT MADHYAMIK SCHOOL GOKULA, BANKA            32-BANKA                                                                         
---------------------------------------------------------------------------------
1ST DIVISION   
---------------
 2000017, 2000018, 2000019, 2000023, 2000029, 2000034, 2000035,
2ND DIVISION   
---------------
 2000004, 2000006, 2000007, 2000009, 2000016, 2000020, 2000022, 2000026, 2000027,
 2000033, 2000039,
3RD DIVISION   
---------------
 2000002, 2000005, 2000012, 2000013, 2000014, 2000021, 2000028, 2000032, 2000036,
  BSEB, PATNA RESULT SUMMARY OF ANNUAL SECONDARY EXAMINATION, 2020 PAGE :  1840
ROLLCODE:32364 UTKRAMIT MADHYAMIK SCHOOL FATIAPATHAR, BANKA       32-BANKA                                                                         
---------------------------------------------------------------------------------
1ST DIVISION   
---------------
 2000026, 2000030, 2000039, 2000046, 2000052, 2000053, 2000054, 2000055, 2000059,
2ND DIVISION   
---------------
 2000001, 2000003, 2000004, 2000013, 2000014, 2000018, 2000019, 2000023, 2000025,
 2000027, 2000029, 2000031, 2000032, 2000035, 2000037, 2000038, 2000044, 2000047,
 2000049, 2000050, 2000051, 2000057, 2000058,
3RD DIVISION   
---------------
 2000005, 2000007, 2000028, 2000033, 2000036, 2000041, 2000042, 2000045, 2000056,
  BSEB, PATNA RESULT SUMMARY OF ANNUAL SECONDARY EXAMINATION, 2020 PAGE :  1841
ROLLCODE:32365 UTKRAM1T MADHYAMIK SCHOOL KOLBUGURG, BANKA         32-BANKA                                                                         
---------------------------------------------------------------------------------
1ST DIVISION   
---------------
 2000018, 2000022, 2000029, 2000046, 2000047,
2ND DIVISION   
---------------
 2000007, 2000012, 2000017, 2000019, 2000025, 2000026, 2000027, 2000030, 2000032,
 2000034, 2000037, 2000038, 2000039, 2000041, 2000044, 2000045, 2000049, 2000051,
3RD DIVISION   
---------------
 2000002, 2000006, 2000008, 2000010, 2000013, 2000016, 2000020, 2000028, 2000033,
 2000035, 2000040, 2000048, 2000050,
  BSEB, PATNA RESULT SUMMARY OF ANNUAL SECONDARY EXAMINATION, 2020 PAGE :  1842
ROLLCODE:32366 UTKRAMIT MADHYAMIK SCHOOL DHAYHARNA MAHGAMA, BANKA 32-BANKA                                                                         
---------------------------------------------------------------------------------
1ST DIVISION   
---------------
 2000003, 2000005, 2000006, 2000007, 2000009, 2000010, 2000011, 2000013, 2000014,
 2000015, 2000018, 2000026, 2000028, 2000034, 2000035, 2000036, 2000037, 2000041,
 2000042,
2ND DIVISION   
---------------
 2000002, 2000012, 2000016, 2000019, 2000020, 2000023, 2000029, 2000030, 2000031,
 2000032, 2000033, 2000038, 2000040,
3RD DIVISION   
---------------
 2000004, 2000021, 2000022, 2000027,
  BSEB, PATNA RESULT SUMMARY OF ANNUAL SECONDARY EXAMINATION, 2020 PAGE :  1843
ROLLCODE:32367 UTKRAMIT MADHYAMIK SCHOOL MORAMA BANGAON, BANKA    32-BANKA                                                                         
---------------------------------------------------------------------------------
1ST DIVISION   
---------------
 2000007, 2000013, 2000019, 2000028, 2000029,
2ND DIVISION   
---------------
 2000010, 2000011, 2000012, 2000015, 2000017, 2000018, 2000024, 2000026,
3RD DIVISION   
---------------
 2000001, 2000002, 2000004, 2000005, 2000009, 2000016, 2000020, 2000023, 2000025,
 2000030,
  BSEB, PATNA RESULT SUMMARY OF ANNUAL SECONDARY EXAMINATION, 2020 PAGE :  1844
ROLLCODE:32368 UTKRAMIT MADHYAM1K SCHOOL S1LJORI, BANKA           32-BANKA                                                                         
---------------------------------------------------------------------------------
1ST DIVISION   
---------------
 2000017, 2000020, 2000021, 2000031, 2000034, 2000036, 2000049, 2000051, 2000052,
 2000058, 2000069, 2000071, 2000076, 2000077, 2000079, 2000080, 2000081, 2000084,
 2000085, 2000086,
2ND DIVISION   
---------------
 2000006, 2000007, 2000011, 2000012, 2000013, 2000014, 2000015, 2000018, 2000022,
 2000023, 2000024, 2000025, 2000027, 2000028, 2000029, 2000030, 2000033, 2000037,
 2000039, 2000041, 2000042, 2000043, 2000044, 2000047, 2000048, 2000057, 2000061,
 2000062, 2000063, 2000064, 2000065, 2000067, 2000068, 2000070, 2000078, 2000082,
 2000083,
3RD DIVISION   
---------------
 2000001, 2000003, 2000008, 2000009, 2000010, 2000016, 2000019, 2000032, 2000035,
 2000038, 2000040, 2000087,
  BSEB, PATNA RESULT SUMMARY OF ANNUAL SECONDARY EXAMINATION, 2020 PAGE :  1845
ROLLCODE:32369 UTKRAMIT MADHYAMIK SCHOOL BASBERWA, BANKA          32-BANKA                                                                         
---------------------------------------------------------------------------------
1ST DIVISION   
---------------
 2000020, 2000021, 2000024, 2000026, 2000028, 2000030, 2000036, 2000037, 2040001,
2ND DIVISION   
---------------
 2000002, 2000004, 2000025, 2000027, 2000029, 2000032, 2000033, 2000034, 2000035,
 2000038,
3RD DIVISION   
---------------
 2000003, 2000005, 2000009, 2000014, 2000017, 2000018, 2000019, 2000023, 2000031,
  BSEB, PATNA RESULT SUMMARY OF ANNUAL SECONDARY EXAMINATION, 2020 PAGE :  1846
ROLLCODE:32370 UTKRAMIT MADHYAMIK SCHOOL VARSABAD, BANKA          32-BANKA                                                                         
---------------------------------------------------------------------------------
1ST DIVISION   
---------------
 2000002, 2000012, 2000016, 2000021, 2000023, 2000024, 2000025, 2000031, 2000032,
 2000033, 2000041, 2000046, 2000054, 2000058, 2000059, 2000060, 2000064, 2000070,
 2000078, 2000079, 2000080, 2000081, 2000083, 2000084, 2000090, 2000091, 2000092,
2ND DIVISION   
---------------
 2000001, 2000003, 2000004, 2000007, 2000008, 2000009, 2000010, 2000011, 2000013,
 2000014, 2000015, 2000017, 2000018, 2000019, 2000027, 2000029, 2000030, 2000034,
 2000035, 2000040, 2000042, 2000044, 2000047, 2000048, 2000049, 2000050, 2000051,
 2000056, 2000057, 2000061, 2000062, 2000065, 2000068, 2000069, 2000072, 2000073,
 2000074, 2000075, 2000076, 2000077, 2000082, 2000085, 2000089, 2040001,
3RD DIVISION   
---------------
 2000005, 2000006, 2000028, 2000036, 2000037, 2000038, 2000039, 2000045, 2000052,
 2000066, 2000067, 2000071, 2000086, 2000087, 2000088,
  BSEB, PATNA RESULT SUMMARY OF ANNUAL SECONDARY EXAMINATION, 2020 PAGE :  1847
ROLLCODE:32371 UTKRAMIT MADHYAMIK SCHOOL TAPPADIH, BANKA          32-BANKA                                                                         
---------------------------------------------------------------------------------
1ST DIVISION   
---------------
 2000008, 2000009, 2000011, 2000014, 2000025, 2000026, 2000028, 2000031, 2000033,
 2000040,
2ND DIVISION   
---------------
 2000003, 2000013, 2000015, 2000021, 2000023, 2000024, 2000029, 2000030, 2000032,
 2000034, 2000035, 2000037, 2000038, 2000042,
3RD DIVISION   
---------------
 2000002, 2000004, 2000005, 2000006, 2000007, 2000010, 2000012, 2000016, 2000018,
 2000019, 2000020, 2000039, 2000041, 2000043,
  BSEB, PATNA RESULT SUMMARY OF ANNUAL SECONDARY EXAMINATION, 2020 PAGE :  1848
ROLLCODE:32501 BALIKA UCHCHA VIDYALAYA KHESAR, BANKA              32-BANKA                                                                         
---------------------------------------------------------------------------------
1ST DIVISION   
---------------
 2000005, 2000006, 2000024, 2000028, 2000040, 2000043, 2000048, 2000053, 2000056,
 2000062, 2000064, 2000072, 2000078, 2000099,
2ND DIVISION   
---------------
 2000001, 2000004, 2000007, 2000020, 2000023, 2000026, 2000033, 2000035, 2000036,
 2000038, 2000041, 2000042, 2000045, 2000047, 2000050, 2000051, 2000057, 2000059,
 2000065, 2000067, 2000069, 2000070, 2000079, 2000085, 2000091, 2000096, 2000097,
 2000106, 2000108,
3RD DIVISION   
---------------
 2000003, 2000008, 2000009, 2000012, 2000017, 2000018, 2000030, 2000058, 2000060,
 2000063, 2000066, 2000068, 2000071, 2000073, 2000074, 2000075, 2000076, 2000077,
 2000080, 2000081, 2000082, 2000083, 2000086, 2000088, 2000089, 2000090, 2000093,
 2000094, 2000101, 2000103, 2000104, 2000105, 2000107,
  BSEB, PATNA RESULT SUMMARY OF ANNUAL SECONDARY EXAMINATION, 2020 PAGE :  1849
ROLLCODE:32502 SHRI BISHNUDEO KAPRI HIGH SCHOOL KHAJURI, BANKA    32-BANKA                                                                         
---------------------------------------------------------------------------------
1ST DIVISION   
---------------
 2000002, 2000003, 2000005, 2000010, 2000012, 2000022, 2000023, 2000024, 2000025,
 2000026, 2000027, 2000029, 2000030, 2000032, 2000033, 2000035, 2000036, 2000038,
 2000039, 2000042, 2000043, 2000045, 2000046, 2000047, 2000049, 2000050, 2000051,
 2000052, 2000054, 2000058, 2000061, 2000062, 2000066, 2000067, 2000068, 2000070,
 2000071, 2000075, 2000078, 2000079, 2000081, 2000082, 2000083, 2000084, 2000085,
 2000087, 2000093, 2000099, 2000103, 2000104, 2000105, 2000106, 2000107, 2000108,
 2000110, 2000111, 2000113, 2000114, 2000115, 2000116, 2000117, 2000118, 2000119,
 2000120, 2000123, 2000124, 2000125, 2000127, 2000128, 2000129, 2000130, 2000131,
 2000132, 2000134, 2000135, 2000136, 2000137, 2000138, 2000141, 2000142, 2000144,
 2000145, 2000146, 2000148, 2000149, 2000151, 2000152, 2000153, 2000154, 2000156,
 2000157, 2000158, 2000159, 2000160, 2000161, 2000163, 2000166, 2000167, 2000168,
 2000169, 2000171, 2000172, 2000173, 2000174, 2000176, 2000178, 2040003, 2040006,
2ND DIVISION   
---------------
 2000001, 2000006, 2000009, 2000013, 2000015, 2000021, 2000028, 2000034, 2000037,
 2000040, 2000041, 2000044, 2000060, 2000069, 2000074, 2000086, 2000090, 2000092,
 2000095, 2000098, 2000101, 2000126, 2000133, 2000139, 2000140, 2000143, 2000150,
 2000155, 2000165, 2000175, 2040001, 2040002, 2040004, 2040005,
3RD DIVISION   
---------------
 2000008, 2000018, 2000020, 2000056, 2000063, 2000073, 2000077, 2000089, 2000096,
 2000097, 2000100, 2000109, 2000112, 2000121, 2000147, 2000162,
  BSEB, PATNA RESULT SUMMARY OF ANNUAL SECONDARY EXAMINATION, 2020 PAGE :  1850
ROLLCODE:32503 KANYA UCHHA VIDYALAYA DUMRAMA BANKA                32-BANKA                                                                         
---------------------------------------------------------------------------------
1ST DIVISION   
---------------
 2000002, 2000009, 2000010, 2000033, 2000036, 2000042, 2000069, 2000075, 2000080,
 2000082, 2000087, 2000091, 2000095, 2000102, 2000106, 2000107, 2000111, 2000118,
 2000130,
2ND DIVISION   
---------------
 2000003, 2000004, 2000005, 2000007, 2000008, 2000011, 2000022, 2000025, 2000028,
 2000035, 2000043, 2000047, 2000051, 2000052, 2000054, 2000057, 2000060, 2000064,
 2000065, 2000066, 2000067, 2000068, 2000071, 2000074, 2000078, 2000079, 2000081,
 2000084, 2000086, 2000088, 2000089, 2000092, 2000093, 2000094, 2000100, 2000103,
 2000105, 2000108, 2000112, 2000115, 2000116, 2000121, 2000124, 2000125,
3RD DIVISION   
---------------
 2000001, 2000012, 2000014, 2000015, 2000017, 2000018, 2000019, 2000020, 2000021,
 2000023, 2000026, 2000027, 2000030, 2000031, 2000032, 2000037, 2000039, 2000040,
 2000041, 2000046, 2000050, 2000053, 2000059, 2000062, 2000070, 2000072, 2000077,
 2000083, 2000085, 2000096, 2000098, 2000101, 2000110, 2000117, 2000120, 2000123,
 2000127, 2000128, 2000129,
  BSEB, PATNA RESULT SUMMARY OF ANNUAL SECONDARY EXAMINATION, 2020 PAGE :  1851
ROLLCODE:32504 B D B H T G H/S DARPA DAMODARPUR, BANKA            32-BANKA                                                                         
---------------------------------------------------------------------------------
1ST DIVISION   
---------------
 2000007, 2000011, 2000012, 2000014, 2000015, 2000017, 2000018, 2000025, 2000037,
 2000040, 2000041, 2000052, 2000053, 2000054, 2000057, 2000060, 2000061, 2000062,
 2000063, 2000064, 2000066, 2000076, 2000077, 2000081, 2000083, 2000085, 2000092,
 2000096, 2000101, 2000107, 2000110, 2000114, 2000115, 2000116, 2000117, 2000120,
 2000125, 2000126, 2000127, 2000128, 2000129, 2000131, 2000132, 2000135, 2000137,
 2000140, 2000144, 2000159, 2000161, 2000162, 2000165, 2000169, 2000172, 2000173,
 2000174, 2000175, 2000176, 2000177, 2000178, 2000181, 2000185, 2000188, 2000194,
 2000196, 2000198, 2000202, 2000204, 2000207, 2000208, 2000211, 2000214, 2000215,
2ND DIVISION   
---------------
 2000001, 2000004, 2000009, 2000016, 2000023, 2000026, 2000031, 2000032, 2000033,
 2000035, 2000036, 2000039, 2000043, 2000045, 2000046, 2000047, 2000050, 2000051,
 2000055, 2000056, 2000058, 2000059, 2000065, 2000069, 2000070, 2000072, 2000074,
 2000082, 2000084, 2000086, 2000088, 2000089, 2000093, 2000094, 2000095, 2000097,
 2000098, 2000099, 2000102, 2000104, 2000105, 2000108, 2000109, 2000112, 2000113,
 2000118, 2000119, 2000121, 2000123, 2000124, 2000130, 2000133, 2000136, 2000142,
 2000143, 2000145, 2000147, 2000150, 2000151, 2000163, 2000168, 2000170, 2000179,
 2000180, 2000183, 2000184, 2000186, 2000189, 2000192, 2000193, 2000199, 2000200,
 2000203, 2000209, 2000217,
3RD DIVISION   
---------------
 2000005, 2000010, 2000019, 2000022, 2000024, 2000034, 2000044, 2000048, 2000049,
 2000067, 2000068, 2000073, 2000075, 2000079, 2000080, 2000087, 2000091, 2000139,
 2000141, 2000146, 2000148, 2000149, 2000154, 2000157, 2000160, 2000171, 2000187,
 2000190, 2000195, 2000201, 2000212, 2000213,
  BSEB, PATNA RESULT SUMMARY OF ANNUAL SECONDARY EXAMINATION, 2020 PAGE :  1852
ROLLCODE:32505 S B M HIGH SCHOOL BAMDEO BAZAR, BANKA              32-BANKA                                                                         
---------------------------------------------------------------------------------
1ST DIVISION   
---------------
 2000001, 2000002, 2000012, 2000021, 2000024, 2000028, 2000031, 2000039, 2000041,
 2000044, 2000069, 2000075, 2000087, 2000090, 2000103, 2000104, 2000105, 2000108,
 2000114, 2000115, 2000119, 2000127, 2000134, 2000141, 2000142, 2000146, 2000147,
 2000148, 2000153, 2000154, 2000155, 2000156, 2000158, 2000160, 2000161, 2000169,
 2000170, 2000174, 2000182, 2000183, 2000184, 2000187, 2000188, 2000191, 2000193,
 2000196, 2000203, 2000204, 2000208, 2000211, 2000214, 2000215, 2000218, 2000219,
 2000221, 2000223, 2000226, 2000231, 2000235, 2000236, 2000240, 2000241, 2000242,
 2000243, 2000250, 2000253, 2000258, 2000259, 2000263, 2000264, 2000265, 2000268,
 2000269, 2000270, 2000273, 2000275, 2000276, 2000277, 2000278, 2000279, 2000280,
 2000282, 2000284, 2000285, 2000286, 2040003, 2040005, 2040006, 2040007,
2ND DIVISION   
---------------
 2000004, 2000005, 2000006, 2000011, 2000014, 2000017, 2000018, 2000027, 2000038,
 2000045, 2000046, 2000051, 2000056, 2000060, 2000066, 2000068, 2000070, 2000072,
 2000073, 2000074, 2000077, 2000081, 2000086, 2000088, 2000089, 2000092, 2000095,
 2000099, 2000116, 2000117, 2000121, 2000123, 2000126, 2000129, 2000131, 2000132,
 2000133, 2000136, 2000143, 2000145, 2000150, 2000152, 2000163, 2000173, 2000175,
 2000178, 2000179, 2000186, 2000190, 2000197, 2000199, 2000201, 2000202, 2000205,
 2000206, 2000209, 2000216, 2000220, 2000222, 2000225, 2000228, 2000229, 2000230,
 2000244, 2000246, 2000247, 2000248, 2000251, 2000257, 2000261, 2000262, 2000266,
 2040001, 2040002, 2040004,
3RD DIVISION   
---------------
 2000007, 2000008, 2000009, 2000016, 2000019, 2000020, 2000022, 2000030, 2000033,
 2000034, 2000035, 2000036, 2000047, 2000048, 2000052, 2000053, 2000058, 2000059,
 2000061, 2000062, 2000063, 2000065, 2000067, 2000071, 2000079, 2000080, 2000082,
 2000084, 2000091, 2000093, 2000094, 2000098, 2000100, 2000102, 2000106, 2000109,
 2000112, 2000113, 2000118, 2000122, 2000124, 2000125, 2000128, 2000130, 2000135,
 2000138, 2000139, 2000151, 2000159, 2000162, 2000164, 2000192, 2000195, 2000200,
 2000210, 2000213, 2000224, 2000239, 2000255, 2000260, 2000274,
  BSEB, PATNA RESULT SUMMARY OF ANNUAL SECONDARY EXAMINATION, 2020 PAGE :  1853
ROLLCODE:32506 GIRL'S HIGH SCHOOL RANYODHA, BANKA                 32-BANKA                                                                         
---------------------------------------------------------------------------------
1ST DIVISION   
---------------
 2000008, 2000013, 2000014,
2ND DIVISION   
---------------
 2000004, 2000015, 2000018, 2000020, 2000021, 2000030, 2000031, 2000032, 2000033,
3RD DIVISION   
---------------
 2000002, 2000003, 2000019, 2000025, 2000026, 2000027, 2000028,
  BSEB, PATNA RESULT SUMMARY OF ANNUAL SECONDARY EXAMINATION, 2020 PAGE :  1854
ROLLCODE:32507 GULABI MAHAT HIGH SCHOOL BALIA MAHARA KHAJUA, BANK 32-BANKA       
               A                                                 
---------------------------------------------------------------------------------
1ST DIVISION   
---------------
 2000003, 2000005, 2000006, 2000007, 2000009, 2000013, 2000019, 2000026, 2000027,
 2000028, 2000051, 2000052, 2000053, 2000054, 2000059, 2000062, 2000065, 2000068,
 2000070, 2000072, 2000075, 2000076, 2000078, 2000079, 2000081, 2000083, 2000086,
 2000087, 2000094, 2000098, 2000099, 2000100, 2000102, 2000104, 2000106, 2000110,
 2000116, 2000124, 2000129,
2ND DIVISION   
---------------
 2000001, 2000002, 2000004, 2000010, 2000011, 2000014, 2000015, 2000017, 2000018,
 2000020, 2000021, 2000022, 2000024, 2000025, 2000030, 2000031, 2000033, 2000034,
 2000036, 2000037, 2000039, 2000040, 2000042, 2000043, 2000044, 2000045, 2000047,
 2000048, 2000049, 2000050, 2000055, 2000057, 2000058, 2000060, 2000064, 2000066,
 2000067, 2000071, 2000073, 2000077, 2000080, 2000082, 2000085, 2000088, 2000090,
 2000091, 2000092, 2000093, 2000095, 2000096, 2000097, 2000101, 2000103, 2000107,
 2000108, 2000109, 2000111, 2000112, 2000113, 2000114, 2000117, 2000118, 2000120,
 2000122, 2000123, 2000126, 2000127, 2000128,
3RD DIVISION   
---------------
 2000008, 2000038, 2000046, 2000074, 2000084, 2000089, 2000105, 2000115,
  BSEB, PATNA RESULT SUMMARY OF ANNUAL SECONDARY EXAMINATION, 2020 PAGE :  1855
ROLLCODE:32508 SRI G P JHA GIRL'S HIGH SCHOOL SINGHNAN, BANKA     32-BANKA                                                                         
---------------------------------------------------------------------------------
1ST DIVISION   
---------------
 2000007, 2000018, 2000034, 2000036, 2000039, 2000056, 2000057, 2000061, 2000067,
 2000068, 2000071, 2000073, 2000082, 2000083, 2000091, 2000106, 2000107, 2000109,
 2000111, 2000112, 2000115, 2000116, 2000125, 2000133, 2000135, 2000140, 2000147,
 2000153, 2000157, 2000165, 2000168, 2000171,
2ND DIVISION   
---------------
 2000001, 2000003, 2000009, 2000010, 2000011, 2000012, 2000014, 2000015, 2000019,
 2000020, 2000021, 2000023, 2000024, 2000025, 2000030, 2000032, 2000033, 2000035,
 2000037, 2000038, 2000046, 2000048, 2000054, 2000058, 2000062, 2000063, 2000064,
 2000065, 2000069, 2000070, 2000072, 2000076, 2000077, 2000078, 2000079, 2000085,
 2000086, 2000087, 2000088, 2000089, 2000090, 2000092, 2000093, 2000094, 2000097,
 2000100, 2000101, 2000102, 2000105, 2000108, 2000113, 2000114, 2000121, 2000122,
 2000123, 2000128, 2000130, 2000132, 2000134, 2000136, 2000139, 2000142, 2000144,
 2000145, 2000146, 2000148, 2000149, 2000151, 2000156, 2000160, 2000162, 2000163,
 2000169, 2000170,
3RD DIVISION   
---------------
 2000004, 2000013, 2000029, 2000045, 2000049, 2000055, 2000059, 2000060, 2000095,
 2000096, 2000098, 2000118, 2000119, 2000124, 2000127, 2000131, 2000137, 2000141,
 2000143, 2000152, 2000154, 2000155, 2000161,
  BSEB, PATNA RESULT SUMMARY OF ANNUAL SECONDARY EXAMINATION, 2020 PAGE :  1856
ROLLCODE:32509 GURU DUKH MOCHAN JANARDAN MANDAL H/S TELIA, BANKA  32-BANKA                                                                         
---------------------------------------------------------------------------------
1ST DIVISION   
---------------
 2000003, 2000016, 2000018, 2000021, 2000026, 2000029, 2000030, 2000040, 2000043,
 2000045, 2000046, 2000049, 2000052, 2000055, 2000056, 2000074, 2000076, 2000080,
 2000084, 2000085, 2000087, 2000096, 2000101, 2000102, 2000103, 2000107, 2000109,
 2000112, 2000113, 2000114, 2000120, 2000121, 2000122, 2000123, 2000128, 2000130,
 2000131, 2000133,
2ND DIVISION   
---------------
 2000004, 2000005, 2000008, 2000010, 2000012, 2000015, 2000017, 2000019, 2000025,
 2000027, 2000028, 2000031, 2000038, 2000047, 2000053, 2000054, 2000057, 2000058,
 2000059, 2000060, 2000064, 2000069, 2000072, 2000077, 2000082, 2000083, 2000092,
 2000093, 2000094, 2000095, 2000098, 2000099, 2000100, 2000104, 2000105, 2000106,
 2000108, 2000110, 2000115, 2000116, 2000117, 2000124, 2000125, 2000129, 2000134,
3RD DIVISION   
---------------
 2000001, 2000007, 2000024, 2000032, 2000033, 2000034, 2000036, 2000039, 2000041,
 2000063, 2000065, 2000066, 2000070, 2000073, 2000088, 2000089, 2000090, 2000091,
 2000097, 2000119, 2000126, 2000127, 2000132,
  BSEB, PATNA RESULT SUMMARY OF ANNUAL SECONDARY EXAMINATION, 2020 PAGE :  1857
ROLLCODE:32510 CHANDRA SHEKHAR SINGH ADIWASI H/S SAHU POKHAR, BAN 32-BANKA       
               KA                                                
---------------------------------------------------------------------------------
1ST DIVISION   
---------------
 2000007, 2000009, 2000010, 2000022, 2000025, 2000040, 2000041, 2000042, 2000043,
 2000044, 2000045, 2000046, 2000047, 2000058, 2000066, 2000067, 2000068, 2000072,
 2000078, 2000079, 2000080, 2000081, 2000082, 2000084, 2000090, 2000093, 2000095,
 2040001,
2ND DIVISION   
---------------
 2000008, 2000011, 2000012, 2000017, 2000023, 2000024, 2000031, 2000032, 2000035,
 2000038, 2000039, 2000048, 2000049, 2000050, 2000051, 2000052, 2000055, 2000057,
 2000060, 2000061, 2000063, 2000065, 2000069, 2000070, 2000073, 2000074, 2000075,
 2000077, 2000083, 2000085, 2000086, 2000087, 2000088, 2000092, 2000094, 2000096,
 2040002, 2040003,
3RD DIVISION   
---------------
 2000013, 2000014, 2000016, 2000018, 2000019, 2000020, 2000029, 2000056, 2000071,
 2000091,
  BSEB, PATNA RESULT SUMMARY OF ANNUAL SECONDARY EXAMINATION, 2020 PAGE :  1858
ROLLCODE:32511 P N S HIGH SCHOOL TELIA LOUGAIN, BANKA             32-BANKA                                                                         
---------------------------------------------------------------------------------
1ST DIVISION   
---------------
 2000001, 2000002, 2000008, 2000013, 2000016, 2000023, 2000027, 2000035, 2000041,
 2000042, 2000043, 2000044, 2000048, 2000052, 2000053, 2000054, 2000059, 2000071,
 2000072, 2000075, 2000077, 2000079, 2000081, 2000082, 2000086, 2000089, 2000090,
 2000095, 2000097, 2000101, 2000102, 2000105, 2000107, 2000108, 2000111, 2000114,
 2000117, 2000118, 2000122, 2000125, 2000126, 2000129, 2000131, 2000132, 2000133,
 2000134, 2000137, 2000139, 2000140, 2000142, 2000143, 2000144, 2000145, 2000146,
 2000150, 2000153, 2000156, 2000157, 2000158, 2000159, 2000161, 2000162, 2000165,
 2000168, 2000171, 2000173, 2000175, 2000177, 2000178, 2000179, 2000181, 2000182,
 2000183, 2000184, 2000185, 2000186, 2000188, 2000189, 2000190, 2000192, 2000194,
 2000196, 2000197, 2000201, 2000202, 2000203, 2000205, 2000206, 2000209, 2000211,
 2000215, 2040002,
2ND DIVISION   
---------------
 2000006, 2000007, 2000012, 2000018, 2000020, 2000025, 2000028, 2000033, 2000034,
 2000036, 2000038, 2000039, 2000045, 2000046, 2000047, 2000050, 2000051, 2000056,
 2000057, 2000058, 2000060, 2000062, 2000065, 2000066, 2000068, 2000070, 2000078,
 2000084, 2000087, 2000093, 2000094, 2000096, 2000098, 2000099, 2000100, 2000103,
 2000106, 2000109, 2000110, 2000112, 2000115, 2000123, 2000124, 2000127, 2000128,
 2000141, 2000147, 2000148, 2000151, 2000163, 2000164, 2000167, 2000169, 2000170,
 2000176, 2000193, 2000195, 2000198, 2000199, 2000204, 2000210, 2000212, 2040003,
3RD DIVISION   
---------------
 2000010, 2000011, 2000017, 2000021, 2000024, 2000026, 2000029, 2000032, 2000037,
 2000040, 2000049, 2000055, 2000061, 2000063, 2000064, 2000073, 2000074, 2000083,
 2000088, 2000091, 2000092, 2000104, 2000113, 2000116, 2000119, 2000130, 2000135,
 2000136, 2000152, 2040001,
  BSEB, PATNA RESULT SUMMARY OF ANNUAL SECONDARY EXAMINATION, 2020 PAGE :  1859
ROLLCODE:32512 ABADH BIHARI PANDIT HIGH SCHOOL JILEBIA MORE, BANK 32-BANKA       
               A                                                 
---------------------------------------------------------------------------------
1ST DIVISION   
---------------
 2000016, 2000023, 2000024, 2000033, 2000042, 2000061, 2000068, 2000077, 2000106,
 2000107, 2000111, 2000117, 2000119, 2000120, 2000122, 2000123, 2000127, 2000128,
 2000134, 2000135, 2000144, 2000149, 2000158, 2000174, 2000180, 2000202, 2000204,
 2000205, 2000214, 2000221, 2000227, 2000228, 2000232, 2000235, 2000242, 2000243,
 2000247, 2000254, 2000255,
2ND DIVISION   
---------------
 2000001, 2000005, 2000007, 2000008, 2000009, 2000015, 2000017, 2000026, 2000029,
 2000030, 2000031, 2000032, 2000036, 2000039, 2000043, 2000045, 2000048, 2000053,
 2000060, 2000064, 2000065, 2000066, 2000067, 2000073, 2000075, 2000080, 2000085,
 2000089, 2000090, 2000092, 2000093, 2000094, 2000098, 2000101, 2000102, 2000103,
 2000104, 2000113, 2000118, 2000121, 2000124, 2000130, 2000132, 2000138, 2000140,
 2000143, 2000145, 2000147, 2000152, 2000153, 2000160, 2000162, 2000164, 2000166,
 2000167, 2000169, 2000170, 2000183, 2000185, 2000186, 2000188, 2000189, 2000191,
 2000195, 2000197, 2000198, 2000200, 2000208, 2000218, 2000219, 2000223, 2000224,
 2000225, 2000226, 2000230, 2000231, 2000233, 2000234, 2000236, 2000238, 2000250,
 2000251, 2000259, 2040001, 2040002,
3RD DIVISION   
---------------
 2000010, 2000018, 2000025, 2000027, 2000028, 2000034, 2000035, 2000037, 2000038,
 2000040, 2000041, 2000044, 2000050, 2000051, 2000055, 2000056, 2000057, 2000063,
 2000069, 2000072, 2000074, 2000076, 2000078, 2000084, 2000087, 2000088, 2000096,
 2000097, 2000099, 2000109, 2000110, 2000112, 2000114, 2000136, 2000137, 2000146,
 2000150, 2000154, 2000161, 2000171, 2000175, 2000178, 2000184, 2000187, 2000190,
 2000192, 2000194, 2000196, 2000199, 2000207, 2000211, 2000212, 2000215, 2000237,
 2000241, 2000246, 2000257, 2000258, 2000261,
  BSEB, PATNA RESULT SUMMARY OF ANNUAL SECONDARY EXAMINATION, 2020 PAGE :  1860
ROLLCODE:32513 HARIJAN ADIWASI HIGH SCHOOL GORA, BANKA            32-BANKA                                                                         
---------------------------------------------------------------------------------
1ST DIVISION   
---------------
 2000001, 2000011, 2000040, 2000044, 2000047, 2000060, 2000061, 2000066, 2000075,
 2000076, 2000077, 2000108, 2000110, 2000112, 2000116, 2000124, 2000145, 2000151,
 2000156, 2000160, 2000201, 2000220, 2000221, 2000231,
2ND DIVISION   
---------------
 2000002, 2000003, 2000009, 2000012, 2000013, 2000015, 2000018, 2000020, 2000029,
 2000031, 2000033, 2000041, 2000049, 2000051, 2000053, 2000057, 2000059, 2000063, 2000069, 2000074, 2000078, 2000083, 2000091, 2000098, 2000099, 2000101, 2000102,
 2000105, 2000107, 2000109, 2000117, 2000118, 2000119, 2000121, 2000126, 2000132,
 2000134, 2000135, 2000137, 2000139, 2000140, 2000141, 2000142, 2000144, 2000150,
 2000152, 2000154, 2000161, 2000163, 2000165, 2000178, 2000179, 2000180, 2000181,
 2000187, 2000188, 2000193, 2000194, 2000195, 2000197, 2000198, 2000199, 2000202,
 2000207, 2000208, 2000209, 2000210, 2000212, 2000214, 2000215, 2000216, 2000218,
 2000222, 2000223, 2000224, 2000225, 2000226, 2000227, 2000228, 2000230, 2000232,
3RD DIVISION   
---------------
 2000004, 2000008, 2000016, 2000017, 2000021, 2000023, 2000035, 2000036, 2000039,
 2000043, 2000048, 2000050, 2000054, 2000062, 2000064, 2000065, 2000068, 2000071,
 2000072, 2000073, 2000080, 2000081, 2000085, 2000093, 2000103, 2000114, 2000115,
 2000120, 2000122, 2000123, 2000125, 2000128, 2000143, 2000146, 2000148, 2000149,
 2000153, 2000162, 2000164, 2000166, 2000167, 2000168, 2000170, 2000171, 2000173,
 2000176, 2000177, 2000182, 2000183, 2000184, 2000185, 2000186, 2000189, 2000190,
 2000191, 2000200, 2000203, 2000204, 2000211, 2000213, 2000217, 2000234, 2040001,
  BSEB, PATNA RESULT SUMMARY OF ANNUAL SECONDARY EXAMINATION, 2020 PAGE :  1861
ROLLCODE:32514 HIGH SCHOOL SIKANDARPUR SHYAMBAZAR BOUSHI, BANKA   32-BANKA                                                                         
---------------------------------------------------------------------------------
1ST DIVISION   
---------------
 2000001, 2000034, 2000054, 2000056, 2000068, 2000086, 2000088, 2000091,
2ND DIVISION   
---------------
 2000002, 2000008, 2000009, 2000011, 2000012, 2000015, 2000016, 2000026, 2000028,
 2000029, 2000031, 2000032, 2000033, 2000035, 2000038, 2000046, 2000047, 2000048,
 2000049, 2000050, 2000051, 2000053, 2000055, 2000058, 2000060, 2000061, 2000062,
 2000063, 2000065, 2000067, 2000073, 2000077, 2000078, 2000079, 2000080, 2000081,
 2000085, 2000087, 2000093,
3RD DIVISION   
---------------
 2000003, 2000004, 2000006, 2000017, 2000019, 2000020, 2000023, 2000027, 2000036,
 2000039, 2000042, 2000043, 2000045, 2000059, 2000064, 2000071, 2000074, 2000082,
  BSEB, PATNA RESULT SUMMARY OF ANNUAL SECONDARY EXAMINATION, 2020 PAGE :  1862
ROLLCODE:32701 C S SARASWATI VIDYA MANDIR JAGATPUR, BANKA         32-BANKA                                                                         
---------------------------------------------------------------------------------
1ST DIVISION   
---------------
 2000001, 2000003, 2000004, 2000009, 2000010, 2000015, 2000016, 2000017, 2000019,
 2000020, 2000024, 2000025, 2000026, 2000027, 2000028, 2000029, 2000030, 2000031,
 2040001,
2ND DIVISION   
---------------
 2000002, 2000005, 2000008, 2000011, 2000012, 2000014, 2000018, 2000021, 2000023,
 2000032,
3RD DIVISION   
---------------
 2000006, 2000013