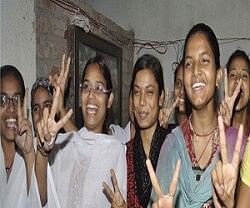 New Delhi
The Bihar School Examination Board (BSEB) is likely to declare Class 10 Matric result 2017 on June 15.
While the Bihar Board Class 10th exams were conducted from March 1 to March 8, 2017, more than 15 lakh students appeared for it.
Last year, the Bihar Board class 10 exams were held in March 2016 and the Bihar Board 10th results were declared on 20 June, 2016.
In a bid to check the result, the students have to keep their roll numbers handy to view their scores.
Due to heavy traffic, there may be some technical glitches in the web server minutes after the declaration of result on Bihar Board's official website. Alternatively, students can check their results on our website.
Simple steps to check your score.
Click on the option below.
Bihar School Examination Board
Enter Roll Number.
Click on Submit option.
The result will pop up on the computer screen.
Note: The entire team of My Result Plus wishes all the students best of luck for their results. Keep searching and get your results instantly.
About Bihar School Examination Board
The Bihar School Examination Board is established for holding and conducting an examination at the end of the Secondary School stage, for prescribing course of studies for such examination and for carrying out such other objects and duties as may be considered necessary for the purpose as stated in the Act, Rules and Regulations of the Board.