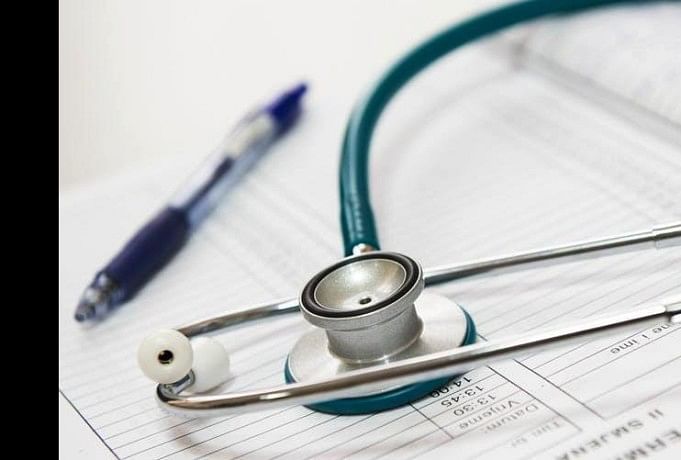 The result of AIIMS PhD entrance exam has been announced by the All India Institute of Medical Sciences.
Candidates can the result online via AIIM's official website.
"Result of Ph.D Entrance Examination (Stage I & Stage II with Special Weightage) for July, 2018 Session , Click Results tab to access," read a notificatin on the official website.
"Candidates who have qualified in the Ph.D. Programme Entrance Examination [Stage-I  &  II  with  Special  Weightage,  as  applicable  (Please  refer  Prospectus  for  details) ]  held  on Saturday, the 13 th  October, 2018 are required to report for  Departmental Clinical / Practical /Lab.  Based  Assessment  (Stage-III)  on  the  date,  venue  &  time  as  indicated  below  each  department," the notification further pointed out.
How to check AIIMS PhD July 2018 Result online?
The simple steps to check AIIMS PhD July 2018 Result as follows:
Step 1: Visit aiimsexams.org.
Step 2: Click on the PHD result notification.
Step 3: A PDF file will mentioning names ofthe successful candidates will po pup on the computer screen.
Note:
Candidates declared successful after Stage III will
be eligible to choose any project available in the concerned Department.  
Candidates  without  Fellowship  shall  not  be  
eligible for seats for which Fellowship is mandatory. However, candidates with
fellowship shall be eligible for ALL seats in the concerned Department.
Candidates   are   required   to   upload   documentary   evidence   of   sanction   of   Govt. Fellowship (Stipend/Grant etc.) in his/her name for considering eligibility in those seats where own Fellowship is mandatory.
Meanwhile, The registration dates for AIIMS PG Entrance Examination has been postponed by AIIMS for July 2019 Session.
The registrations were originally scheduled to start from October 6, 2018. But now according to the latest schedule, the online registration process will start from October 18, 2018.
About AIIMS
In the field of postgraduate education, the most important function of the AIIMS is to provide opportunities for training teachers for medical colleges in the country in an atmosphere of research and enquiry. Postgraduate students are exposed to newer methods of teaching and given opportunities to actively participate in teaching exercises.
Related Articles

on Results Alert