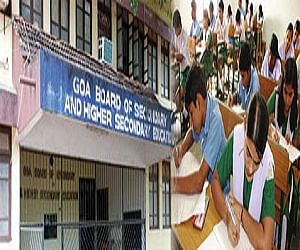 As per the latest update from the GoaBoard, the students of HSSC and GBSHSE will be able to get their results of theexaminations in the mid of the month of May 2017. The result will updated hereand on the official website of the Goa board at goaresults.nic.in once theresult is released.
The examinations of the class 10thand class 12th will be most likely scheduled in the month of March2017. The number of students appearing for their board examinations have beenincreasing every year. 
Looking at the previous year statistics, everyyear the number of passing percentage of the students have been increasingwhich is a good news. Where in the year 2013 the pass percentage was 83percent, last year in 2016 the pass percent increased to about 92 percent whichis an encouraging figure. This year in 2017, the pass percentage of thestudents is expected to rise further to 95%. The gender wise break up of thedata is also interesting to look at. Every year, the pass percentage of thegirls is higher by at least 1% as compared to the pass percentage of the boys.Boys if the Goa Board need to buck up and equate or exceed their passpercentage as compared to the girls.  
Tocheck the results
-To check the results, the students need to:
·        -Click on the result link
·  -Type the roll no or name asneeded
·        -Submit the information
·        -View the result
·        -Take the print or download theresult
Aboutthe Goa Board
The Goa Board of Secondary and HigherSecondary Education is an esteemed organization of the state education boardwhich effectively and successfully manages the SSC or class 10th and HSSC orclass 12th examinations for both their schools and the affiliations as well.There are many schools in Goa that are affiliated with the Goa state board. TheGoa Board has been operating since 1975 and they also conduct examinations ofmany departmental, diploma, and professional courses too.