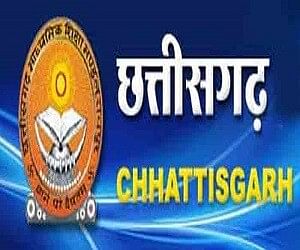 Chhattisgarh board which is called as'CGBSE' or 'CGBSE Board Senior' where CGBSE is Board of Secondary Education andCGBSE Senior Board is the Intermediate Board, conducts examinations for thehigh school examinations and the Intermediate every year and declare theresults. The examinations for the Intermediate is conducted in the multiplestreams like General, Vocational, Arts, Science, Commerce and others.
The exams of the 10th class andthe 12th class are generally scheduled in the month of March orApril every year while the supplementary examinations are conducted in themonth of June or July. The results are mostly declared in the month of Maywhile for supplementary exams the results are declared in the month of July oreven in August sometimes.
The Board tries its best to declare theresults on time every year. Last year in 2016, the result of class 12thwas declared on 21st April and class 10th result on 25thApril at 10:30 am. The students are advised to keep checking their result onlineonce they are done with their examinations. On the same platform, the studentscan also check the exact examination dates, the time table along with theresults. The process of checking the result is very simple where the studenthas to submit his roll number or name as mentioned in the hall ticket to getthe result.
TheChhattisgarh Board
Along with the responsibility ofeffectively conducting the examinations and declaring the results, the boardalso is an authorized body to decide the syllabus, release the timetables ofthe exams, dispatch of the hall tickets or the admit card, and also the issueof awards or certificates after the results are declared.
When the state of Chhattisgarh was formed on1 November 2000, Chhattisgarh Government School Education Department waspromoted to Chhattisgarh Board of Secondary Education on 20 September 2001.Since then the Chhattisgarh Board has been promoting and developing the secondaryeducation in the state of Chhattisgarh.