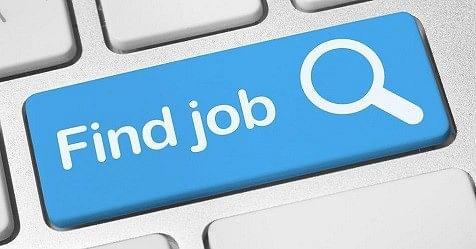 Postgraduate Institute of Medical Education and Research (PGIMER), Chandigarh has issued a notification in connection with the recruitment of Assistant Professors/ Senior Residents. 
Walk-in-interview is on August 2, 2018.   
Interested candidates may apply for the post under reference in the prescribed application form available at the Institute website appending therewith copies of self attested certificates/testimonials and other relevant documents etc. 
Candidates should bring the original certificates/testimonials at the time of walk-in-interview.
How to apply?
The simple steps to apply as follows:
Step 1: Visit pgimer.edu.in
Step 2: Go the Assistant Professors/ Senior Residents recruitment notification. 
Step 3: Read the instructions apply accordingly. 
Guidelines
1. The appointment is purely on contract basis for a period of one year (with effect from the date of joining) or till such time the regular appointments against these vacant posts are made, whichever is earlier. If the contract is not extended further, the same will lapse automatically without assigning any reason. The appointment can also be terminated at any time, on either side, by giving one months notice or by paying one months salary, or failure to complete the period of three months to the satisfaction of the competent authority.
2. The appointee shall perform the duties as assigned to him/her. The competent
authority reserves the right to assign any duty as and when required. No extra/additional remuneration will be admissible in case of such assignment.
3. The appointee shall not be entitled to any benefit like Provident Fund, Pension, Gratuity, Medical Attendance Treatment, Seniority Promotion etc. or any other benefits available to the Government servants, appointed on regular basis.
4. All the above posts are for running the temporary OPD of PGIMER Chandigarh Satellite Centre at Sangrur, Punjab and PGIMER Satellite Centre at Una, Himachal Pradesh.
Candidate selected for above contract posts will be posted at Satellite Centre, Sangrur, Punjab and PGIMER Satellite Centre at Una, Himachal Pradesh..
5. The appointee shall be a whole time employee of the Institute and shall not accept any other assignment, paid or otherwise and shall not engage himself/herself in a private practice of any kind during the period of contract.
6. The appointment to the said post will be subject to medical fitness from the competent
Medical Board for which he/she will be sent to the designated Medical Authority of the
Institute.
Notified: 
http://pgimer.edu.in/PGIMER_PORTAL/AbstractFilePath?FileType=E&FileName=Combine%20advt.%20guidelines19Jul2018144028.pdf&PathKey=VACANCY_PATH