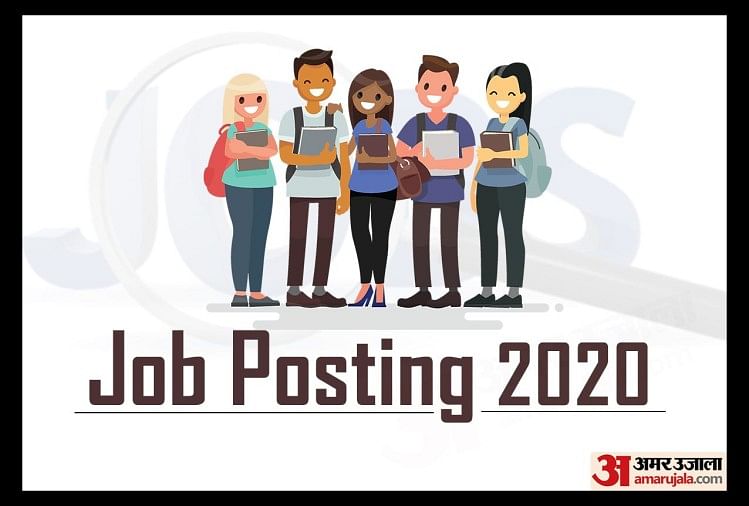 Government Job 2020: 
We have entered the fifth phase of the lockdown to prevent the Coronavirus (COVID-19) outbreak in India. Though we can only prevent the virus by complete lockdown or self-quarantining ourselves. Schools and universities have been shut since March; even people have started working from home. Thus it has become difficult for the people who are looking for a job change.
We have listed government job opportunity, interested candidates can apply accordingly. The last dates of these Government jobs are in June only.
Government Job 2020 enthusiast can check the detailed information including the last date of application form submission to eligibility criteria.
NIELIT Scientist Vacancy 2020 Details
Post Name: 
Scientist – 'B'         
Total Vacancies:
 288       
Emolument: 
56100 – 177500/- level 10  
Post Name:
 Scientific/ Technical Assistant – 'A'               
Total Vacancies:
 207       
Emolument: 
35400 – 112400/- level 6
Detailed Information Here: nielit-recruitment-2020 
KPSC Assistant Vacancy Details
Post: 
Jr Assistant / Second Division Assistant (RPC)          
Total Posts:
 1080     
Salary Offered: 
21400 – 42000/-
Post:
 Jr Assistant / Second Division Assistant (HK)            
Total Posts: 
199
Salary Offered: 
21400 – 42000/-
Detailed Information Here: kpsc-assistant-recruitment-2020
IOCL Apprentice Vacancy Details
Post: 
Trade Apprentice                
No. of Post:
 183               
Pay Scale: 
As per the Apprentices Act, 1961/1973 / Apprentices Rules 1992  
Post: 
Technician Apprentice
No. of Post: 
221
Pay Scale: 
As per the Apprentices Act, 1961/1973 / Apprentices Rules 1992
Detailed information Here: iocl-apprentice-recruitment-2020