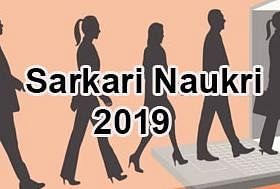 Government Job/ Sarkari Naukri:
Vacancies and related updates are being released every other day for candidates who are seeking government jobs.
The truth is that it is more challenging work to find out about the details of the vacancies than preparing for government jobs.
The slightest mistake can deprive you of any good vacancy.
It is often that due to unawareness, or if you do not have an update, you miss the deadline of the special job vacancies.
In such a situation, you have no choice left.
It is, therefore, necessary to keep yourself updated to the latest methods of searching for government jobs.
This article will update you with the latest methods of government job search so that you do not have any problems.
Start with Homework:
It is necessary that you first assess yourself and set your goals according to your available options. Identify yourself and analyze your career chances accordingly.
Fix your goal with the eligibility criteria set for the jobs you get for various departments under government jobs, your educational qualifications, and experience.
Focus on Career and Area Required:
First of all, focus on the organizations where you are interested in for a job.
To make this decision, set your goal according to the highest educational qualification, experience, and other criteria.
With this, you should also choose the area/region as per priority, where you work to suit your situation.
After this, you can observe the organization and job selection process set out and find out the whole process related to it.
If you think that the choice you have done if its syllabus and the examination course are not friendly, then it will be good for you to leave it.
You can prioritize those government bodies who offer a special recruitment campaign.
In the case of other special reserved categories like this, you can also select organizations with justifiable methods.
Always choose a trusted site for job search
You need to devote more time to the details related to a job vacancy.
Those who offer government job alerts by visiting more than one hundred portals, it is important that you visit the right and authentic site.
This will save you time and you will also get autonomic information.
For the selection of the site, you should see which site is up-to-date. From time to time, you can trust a site that updates the latest vacancy, which gives you the latest information related to government jobs.
Study Material, Tips and Preparation Strategies:
If you have figured out more job vacancies than expected, then it is important that you focus your attention on it.
It is important that you also keep updated about the study materials, tips and preparation strategies necessary for preparations.
For this, you can also get help from various educational sites who provide the latest updates in this regard.
Bookmark page:
Understand the value of time and keep yourself updated as well and it is necessary to bookmark the site you always visit.
If you have to go to the site repeatedly, then you should bookmark it and make a list of it.
You can also select the Facebook page of the site so that you can get every update of that site.
This will help in the process of searching your government job, and in less time you can get the job of looking for a government job in another way.