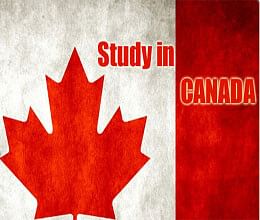 There is a great scope for Indian students to study in Canada, Consulate General of Canada Rajani Alexander told Punjab Governor today seeking cooperation in the field of education.
Rajani Alexander today called on Punjab Governor Shivraj V Patil here to discuss various issues including agriculture and education to further strengthen bilateral relations.
"It will be of mutual benefit for people on both sides if we exchange scientists of National Laboratories along with teachers and students of universities, to further strengthen the fields of education and agriculture," the Governor said.
Patil pitched for collaboration with Canada in agri-related ventures especially in food processing.
The state has achieved a major breakthrough in agriculture sector and allied fields as it has emerged as a progressive and vibrant investment destination, the governor said.
He further pointed out that there was a great scope to expand cooperation in genetic technology.
"India is very rich in genetic wealth but it needs genetic knowledge and technology," he asserted.
"If we cooperate in this area, it will prove to be of immense mutual benefit for people of both sides," added Patil.