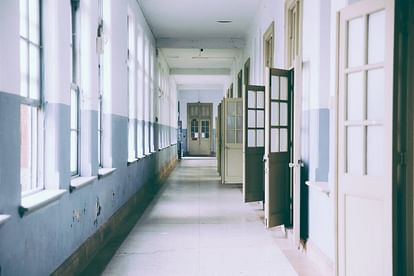 In a bid to stop mass cheating during exam, UP board is all set to prepare a list of schools based on proper infrastructure including fire extinguishers, CCTV cameras and other facilities.
According to reports, the schools will be alloted marks for each of the requisite facilities in schools.
Once the merit list is prepared, schools having the secured the maximum marks will be considered for examination centres.
The report comes after a raft of measures was taken by the board to stop mass cheating.
While CCTV cameras were installed at the examination centres, the decision was taken following mass cheating reports during UP Board Exam 2017.
In 2018, close to 15% of registered examinees did not turn up for board exam, which experts say may be result of strict anti-cheating measures and could lead to a dip in pass percentage.
How to check UP Board Exam 2019 Time Table online?
The simple step to check the UP Board Exam 2019 schedule is given below:
Step 1: Visit upmsp.edu.in.
Step 2: Go to the notification UP Board Exam 2019.
Step 3: Read the details in regarding the board exam.
"Today we have taken an important decision but we are yet to announce it. Both the Class 10 and Class 12 state board exams will begin on February 7 and will be completed within 16 working days," Uttar Pradesh deputy chief minister Dinesh Sharma told ANI earlier.