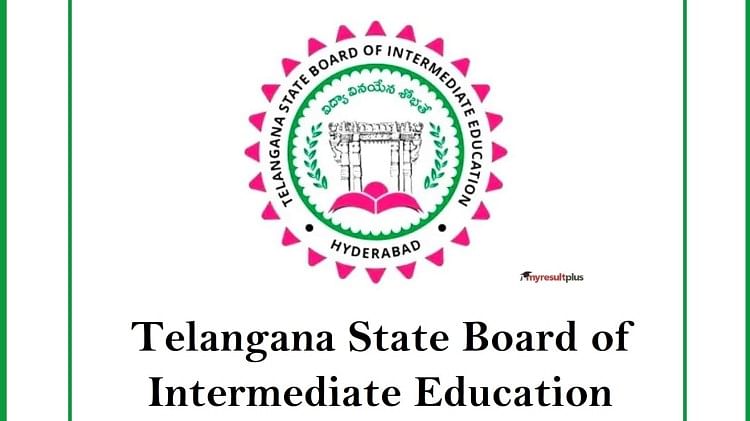 TS Inter Time Table 2023:
The Telangana State Board of Intermediate Education (TSBIE) has announced the TS Inter time table 2023 for first and second year students. However, the time table has not yet been released on the official website.
Once released, students of Class 12 will be able to download it from the official website of TSBIE at tsbie.cgg.gov.in.  
TS Inter Exam 2023: Date
The TS Inter exam 2023 will take place from March 16 until April 4, 2023. The TS Inter first year theory exams shall be conducted from March 15 until April 3, 2023.  
The Telangana board will conduct the practical exams for Intermediate students from February 15 until March 2, 2023. The final exams shall be held for a duration of 3 hours, from 9 am until 12 pm.  
TS Inter Exam Dates: First and Second Year
Check TS Inter First year time table 2023 below:  
| | |
| --- | --- |
| Date | Exam Name (9 am to 12 noon) |
| March 15, 2023 | 2nd Language Paper-I |
| March 17, 2023 | English Paper- I |
| March 20, 2023 | Mathematics Paper-IA, Botany Paper-I, Political Science Paper-I |
| March 23, 2023 | Mathematics Paper-IB, Zoology Paper-I, History Paper-I |
| March 25, 2023 | Physics Paper-I, Economics Paper-I |
| March 28, 2023 | Commerce Paper-I, Chemistry Paper-I |
| March 31, 2023 | Bridge Course Maths Paper-I (for BI.P.C students), Public Administration Paper-I |
| April 3, 2023 | Geography Paper-I, Modern Language Paper-I |
Check TS Inter Second year time table 2023 below:  
| | |
| --- | --- |
| Date | Exam Name (9 am to 12 noon) |
| March 16, 2023 | 2nd Language Paper – II |
| March 18, 2023 | English Paper-II |
| March 21, 2023 | Botany Paper-II, Mathematics Paper- IIA, Political Science Paper-II |
| March 24, 2023 | Mathematics Paper- IIB, History Paper-II, Zoology Paper-II |
| March 27, 2023 | Physics Paper-II, Economics Paper-II |
| March 29, 2023 | Chemistry Paper- II, Commerce Paper-II |
| April 1, 2023 | Public Administration Paper-II, Bridge Course Maths Paper-II |
| April 4, 2023 | Geography Paper-II, Modern Language Paper-II |
Link to official website:
tsbie.cgg.gov.in