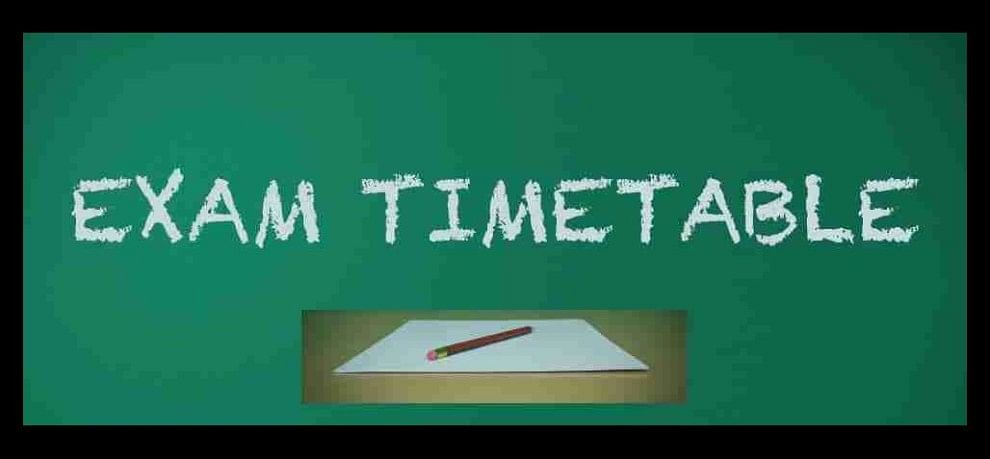 Telangana Class 12 Board Exam 2022 Date:
The Telangana State Board of Intermediate Education (TSBIE) has revised the Telangana Class 12 Board Exam 2022 date after they were found to be clashing with the JEE Mains 2022 dates. Taking cognizance of the issue, the TSBIE has released the revised datesheet for the Intermediate Public Examinations (IPE) 2022 schedule on March 2, 2022.
According to the revised schedule, the Telangana Inter State Exams 2022 will now begin from April 22, 2022. The detailed time table is available on the official website of TSBIE at tsbie.cgg.gov. Notably, the National Testing Agency (NTA) had released the JEE Mains 2022 exam schedule on March 1, as per which the exam commences on April 16, 2022 to continue till April 21, 2022. The Telangana state board exams had also been lined up from April 20, 2022. Thus, to avoid the clashing of exam schedules, TSBIE has altered the exam dates.
The clashing of exam schedules had left the Telangana students in a tight spot, as more than 50,000 students from the state appear for the JEE Mains Examination every year. The provisional class 12 time table for Telangana state boards 2022 has been provided below for the reference of the students.  
TS 1st year time table 2022:
| | |
| --- | --- |
| Date | Exam Name (9 am to 12 noon) |
| April 22, 2022 | 2nd Language Paper-I |
| April 25, 2022 | English Paper- I |
| April 27, 2022 | Mathematics Paper-IA, Botany Paper-I, Political Science Paper-I |
| April 29, 2022 | Mathematics Paper-IB, Zoology Paper-I, History Paper-I |
| May 2, 2022 | Physics Paper-I, Economics Paper-I |
| May 6, 2022 | Commerce Paper-I, Chemistry Paper-I |
| May 9, 2022 | Bridge Course Maths Paper-I (for BI.P.C students), Public Administration Paper-I |
| May 11, 2022 | Geography Paper-I, Modern Language Paper-I |
TS 2nd year time table 2022:
| | |
| --- | --- |
| Date | Exam Name (9 am to 12 noon) |
| April 23, 2022 | 2nd Language Paper – II |
| April 26, 2022 | English Paper-II |
| April 28, 2022 | Botany Paper-II, Mathematics Paper- IIA, Political Science Paper-II |
| April 30, 2022 | Mathematics Paper- IIB, History Paper-II, Zoology Paper-II |
| May 5, 2022 | Physics Paper-II, Economics Paper-II |
| May 7, 2022 | Chemistry Paper- II, Commerce Paper-II |
| May 10, 2022 | Public Administration Paper-II, Bridge Course Maths Paper-II |
| May 12, 2022 | Geography Paper-II, Modern Language Paper-II |