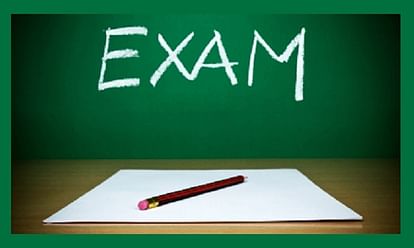 TBSE Term 2 exam routine:
The Tripura Board of Secondary Education (TBSE) has released a new date sheet for TBSE Term 2 Class 12 exams 2022. According to the revised date sheet, the Term 2 exams for Class 12 will begin from May 2. Students of Class 12 about to write their TBSE Class 12 board exams can view the date sheet on the official website of Tripura Board at tbse.tripura.gov.in.
Notably, the TBSE Class 12 term 2 exams 2022 were slated to begin from April 25. After the President of TBSE declared the conduct of exams from May 2 onwards, the board issued a revised time table for the students. All the exams will begin at 12 pm to continue till 1:45 pm, except the Music exam which will end at 1:15 pm.  
The revised date sheet for Higher Secondary, Higher Secondary Madrasa Fazil Arts and Higher Secondary Madrasa Fazil Theology students has been provided below.
TBSE 12th Term 2 Exam Date Sheet 2022
| | |
| --- | --- |
| Date of Exam | Subject |
| May 2, 2022 | English |
| May 5, 2022 | Bengali, Hindi, Kokborok, Mizo |
| May 7, 2022 | Chemistry, Political Science, Sociology |
| May 10, 2022 | Business Studies, Education, Physics |
| May 12, 2022 | Accountancy, Biology, History |
| May 17, 2022 | Mathematics, Philosophy |
| May 19, 2022 | Economics |
| May 21, 2022 | Psychology |
| May 23, 2022 | Geography |
| May 25, 2022 | Sanskrit, Statistics, Arabic |
| May 27, 2022 | Music |
| June 1, 2022 | Computer Science |
TBSE 12th Term 2 Exam date sheet 2022 - Madrassa Fazil Arts
| | |
| --- | --- |
| Date of Exam | Subject |
| May 2, 2022 | English |
| May 5, 2022 | Bengali |
| May 7, 2022 | Political Science |
| May 10, 2022 | Education |
| May 12, 2022 | History |
| May 17, 2022 | Philosophy |
| May 19, 2022 | Economics |
| May 25, 2022 | Arabic |
TBSE 12th Term 2 Exam date sheet 2022 - Madrassa Fazil Theology
| | |
| --- | --- |
| Date of Exam | Subject |
| May 2, 2022 | English |
| May 5, 2022 | Bengali |
| May 7, 2022 | Islamic Studies |
| May 10, 2022 | Islamic History |
| May 12, 2022 | Theology |
| May 25, 2022 | Arabic |