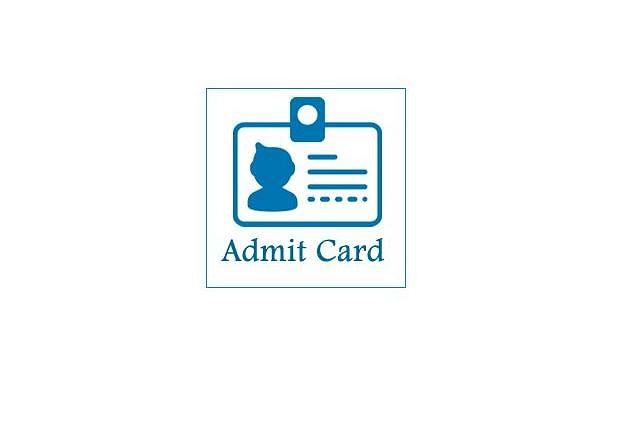 Rajasthan Public Service Commission
has released the
RPSC SI admit cards.
While the commision will conduct the exam on October 7, candidates can download their card online via RPSC's official website.
How to download RPSC SI Admit Card 2018?
The simple steps to download RPSC SI Admit Card as follows:
Step 1: Visit rpsc.rajasthan.gov.in.
Step 2: Click on the relevant admit card link.
Step 3: Enter the required information.
Step 4: Submit the details.
Step 5: RPSC SI admit card will pop up on the computer screen.
The commision has declared the
RPSC College Lecturer Exam 2014 Result (Hindi) in September.
Candidates can check the results online on RPSC's official website.
How to check result RPSC College Lecturer (Hindi) Result 2014? 
Step 1: Visit rpsc.rajasthan.gov.in. 
Step 2: Go to the News and Events section. 
Step 2: Click on the RPSC College Lecturer Exam 2014 Result option notification.
Step 4: A PDF mentioning the list of successful candidates will pop up. 
Direct Link to result:
https://rpsc.rajasthan.gov.in/Static/Result/E79A1061604A460B93C60459BB2A9515.pdf
Highlights
RPSC SI exam will be held on October 7.
The candidates will be selected on the basis of written examination and interview.
The exam will be held to recruit 330 Sub Inspectors (SI).
Name of the exam conducting board:     Rajasthan Public Service Commission (RPSC)
Job Designation:                     Sub Inspector
No. of Vacancies:                    330 Jobs
Mode of Application:                Online
Job Category:                       State Govt Job
Job Location:                       Rajasthan
Selection Procedure:                Written Test
Rajasthan SI Exam Pattern 2018
S. No     Paper No     Subject Names                                         Total Marks                     Time Duration
1.          Paper I        General Hindi                                             200                                  2 Hours
2.          Paper II       General Knowledge & General Science     200                                  2 Hours
The RPSC SI exam syllabus as follows:
1
Current Affairs
    Major Current Events and Issues of State(Rajasthan), National and International Importance.
    Persons and Places in recent news, Games and Sports related Activities.
2
Reasoning & Mental Ability
    Logical Reasoning (Deductive, Inductive, Abductive),
    Statement and Assumptions,
    Courses of Action,
    Statement and Argument,
    Statements and Conclusion,
    Analytical Reasoning,
    Mental Ability,
    Number series,
    Letter series,
    Odd man out,
    Coding-Decoding,
    Problems relating to Relations,
    Shapes and their subsections,
    Basic Numeracy,
    Elementary knowledge of Mathematical and Statistical Analysis,
    Number System,
    Order of Magnitude,
    Ratio and Proportion,
    Percentage,
    Simple and Compound Interest,
    Data Analysis (Tables, Bar diagram, Line graph, Pie-chart),
3 General Knowledge & General Science
    Major landmarks in the history of Rajasthan, major dynasties, their administrative and revenue System, Socio-cultural issues.
    Freedom Movement, Political Awakening and Integration,
    Arts, Paintings and Handicrafts,
    Salient features of Architecture – Forts and Monuments,
    Religious Movements, Saints& Lok devtas of Rajasthan,
    Important Tourist Places,
    Rajasthan Culture, Traditions and Heritage,
    Indian History,
    Ancient & Medieval Period,
    Salient features and Major Landmarks of Ancient and Medieval India,
    Art, Culture, Literature and Architecture,
    Major Dynasties, Their Administrative System,
    Modern Period,
    Social and Religious Reform movements in the 19th and 20th century,
    Post-independence consolidation and reorganization within the country,
    Geography of World and India,
    World Geography,
    Wildlife and Bio-diversity,
    Broad Physical features,
    Major Industrial Regions,
     Environmental and Ecological Issues,
     International Waterways,
    Geography of India,
    Agriculture and Agro-based Activities,
     Broad physical features and Major physiographic divisions,
     Minerals – Iron, Manganese, Coal, Oil & Gas,
    Natural Resource of Rajasthan,
    Climate, Natural Vegetation, Forests, Wildlife and Bio-diversity,
    Major irrigation projects,
    Mines and Minerals,
    Population,
    Indian Constitution, Political System &Governance,
    Constitutional Development & Indian Constitution,
    Indian Political System and Governance,
    Public Policy & Rights,
    National Public Policy as a welfare state,
    Various Legal Rights and Citizen Charter,
    Political and Administrative System of Rajasthan.
    Economy of Rajasthan,
    Macro overview of Economy,
    Major Agricultural, Industrial and Service Sector Issues,
    Growth, Development and Planning,
    Infrastructure & Resources,
    Major Development Projects,
    Science & Technology,
    Basics of Everyday Science,
    Electronics, Computers, Information and Communication Technology.
    Space Technology including Satellites,
    Defence Technology,
    Nanotechnology,
Related Articles

on Exam Alerts