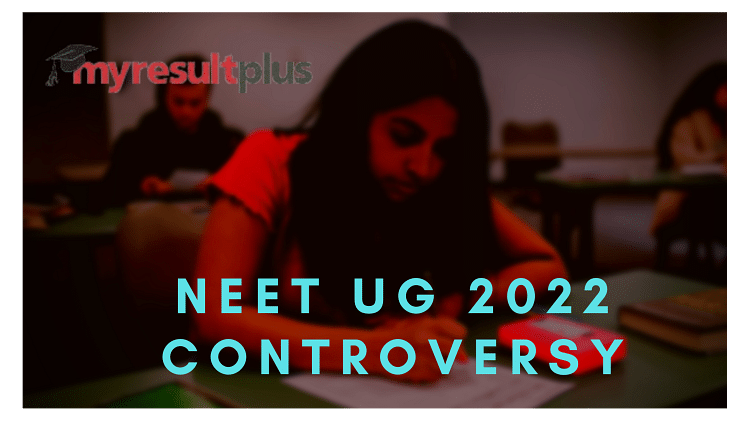 NEET UG 2022:
Things took an obnoxious turn for the female candidates who were registered to appear in the biggest and the most prominent medical undergraduate exam of the country, NEET UG 2022, when numerous such candidates were allegedly asked to take off their brasserie and other innerwear to be allowed to write the exam. Apart from this, several female candidates were also asked to shrug off attire such as Hijab, Burqa etc.
The biggest medical undergraduate exam of the country has been engulfed in a pool of controversies with this shameful act, which took place at multiple exam centers across the country on July 17, 2022. First such incident came to light in the Kollam district of Kerala, where around 100 female candidates had to bite the bullet to take the exam. Following the despicable act, several complaints were lodged at the office of Deputy Superintendent of Police, Kottarakka.   
However, on the other hand, according to various media reports, the operators of the Kollam-situated exam centers have denied responsibility, while stating that the manoeuvre was carried out by the external examination agency, as the Bra hooks are made of metal, which are instantly detected by the metal detector, resulting in a beep sound. Thus, fearing the presence of any such items that could facilitate malpractice such as cheating, the females were directed to remove their bras.  
Reportedly, the examinees have also claimed that their innerwear, after being collected, were stuffed into a box and thrown away.  
Another such ordeal has been described by the female Muslim candidates of Maharashtra, who claimed that they were compelled to remove Hijab and burqa to be allowed access to the examination hall. Such students, accompanied by the family members, have also approached Maharashtra police post the conduct of the examination, while shedding light on the fact that religious attire was permissible for the candidates slated to appear in the examination.  
Similar reports have surfaced from other Indian states too, where the Police have swung into action and are probing the matter.