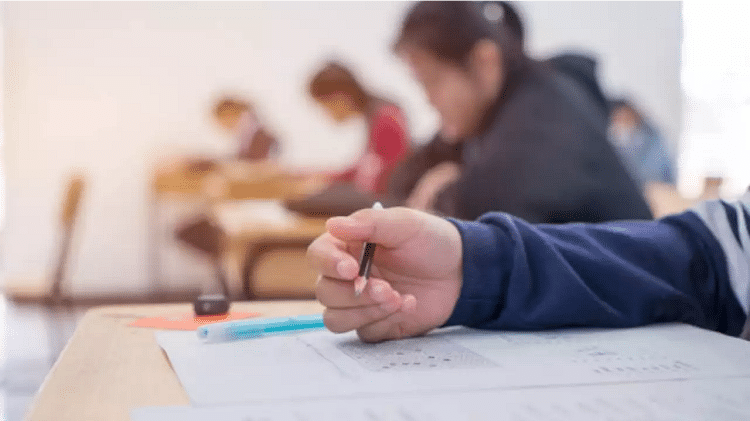 MP Board Examination 2024: The Madhya Pradesh Board has released the timetable for the dates of the 10th and 12th examinations to be held in the year 2024. According to the timetable issued by the Madhya Pradesh Board of Secondary Education, the 10th exams will start on February 5, 2023 and the 12th exams will start on February 6, 2023.
MP Board Examination 2024 Time Table: Important Details
This time, the MP Board exams will be held a month earlier than in previous years. The timetable for board exams has been released by the MP Board of Secondary Education. Accordingly, this time the examinations will be held in the month of February. The MP board has given the reason behind this as the assembly elections and then the Lok Sabha elections. In fact, teachers are on duty during elections, and schools are also made polling booths during elections.
 
MP Board 2024 Time Table: Class 10th Board Exam Date Sheet
Monday, February 5, 2024: Hindi
Wednesday, February 7, 2024: Urdu
Friday, February 9, 2024: Sanskrit
Tuesday, February 13, 2024: Math
Thursday, February 15, 2024: Marathi, Gujarati, Punjabi, and Sindhi
Monday, February 19, 2024: English
Thursday, February 22, 2024: Science
Monday, February 26, 2024: Social Science
Wednesday, February 28, 2024: All NSQF (National Skills Qualification Framework) subjects and Artificial Intelligence (AI)
MP Board 2024 Time Table: Class 10th Board Exam Date Sheet
Tuesday, February 6, 2024: Hindi
Thursday, February 8, 2024: English
Saturday, February 10, 2024: Drawing and Designing
Monday, February 12, 2024: Physics, Economics, Animal Husbandry, Milktrade, Poultry Farming and Fisheries, Elements of Science, Indian History of Art
Tuesday, February 13, 2024: Psychology
Thursday, February 15, 2024: Biotechnology, Vocal Instrumentation, Tabla Pakhawaj
Friday, February 16, 2024: Biology
Saturday, February 17, 2024: Informatics Practices
Tuesday, February 20, 2024: Sanskrit
Wednesday, February 21, 2024: Chemistry, History, Business Studies, Aliaf Science and Mathematics Useful for Agriculture, Drawing Painting, Home Management Nutrition and Textile Science
Friday, February 23, 2024: Sociology
Tuesday, February 27, 2024: Mathematics
Wednesday, February 28, 2024: All NSFQ subjects, Physical Education
Thursday, February 29, 2024, Political Science
Saturday, March 2, 2024: Geography, Crop Production and Horticulture, Still Life and Design, Anatomy Science and Health
Monday, March 4, 2024: Agriculture, Home Science, Book Keeping and Accountancy
Tuesday, March 5, 2024, Urdu, Marathi