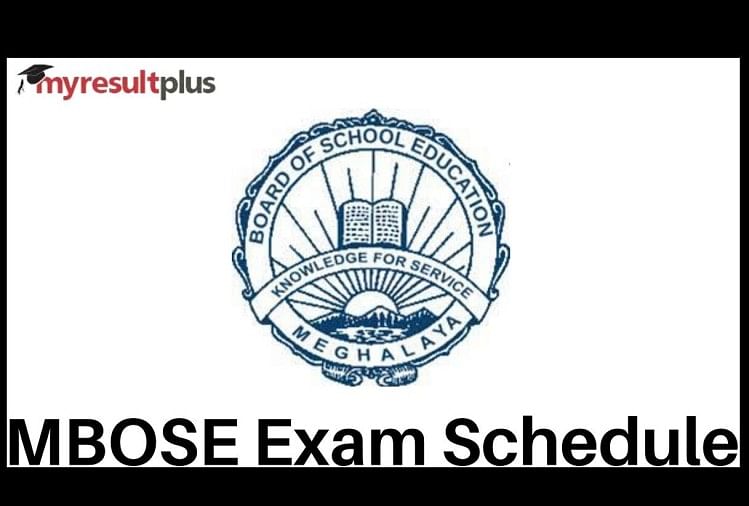 MBOSE HSSLC, SSLC Time Table 2022:
The Meghalaya Board of School Education (MBOSE) has released the Meghalaya Class 10 and 12 Board Exam date sheet on January 18, 2022. The date sheet has been released on the official website of Meghalaya Board at mbose.in.
As per the released date sheet, the MBOSE 10th Board Exam 2022 will commence on March 24 to continue till April 6. Similarly, the MBOSE 12th Board Exam 2022 will commence on March 25 to continue till April 21.
Candidates who have registered for the Meghalaya Board Exams 2022 are advised to visit the official website of the Board at mbose.in. They can view and download the MBOSE Board Exam Time Table 2022.
The detailed date sheet for MBOSE 10th and 12th Board Exam 2022 is provided herewith
MBOSE Class 10th Time Table 2022:
March 24: English
March 28: Science and Technology
March 30: Indian Languages/Additional English
April 1: Health and Physical Education/Computer Science/Vocational
April 4: Social Science
April 6: Mathematics
MBOSE Class 12th Time Table 2022:
March 25: English
March 28: Psychology/Physics/Accountancy
March 29: MIL/Alternative English/Entrepreneurship (Vocational)
March 30: Sociology/Geology/Entrepreneurship (Commerce)
March 31: Elective languages/Biology/Poultry farming-IV/Computer technique
April 1: Geography/Business Studies
April 4: Philosophy/Chemistry/Poultry farming-V/Computer Technique-V
April 5: Economics
April 6: Home Science/Poultry farming-VI/Computer Technique-VI
April 7: Mathematics
April 8: Political Science
April 11: Computer Science/Informatics Practices
April 12: Education
April 13: History
April 14: Vocational Subjects
April 18: Physical Education
April 19: Anthropology
April 20: Music (Western)
April 21: Statistics
MBOSE Admit Card 2022:
The Admit Card for the MBSE State Board Exams 2022 will be released for the appearing candidates in the month of February. Candidates can also collect their admit cards from the school concerned. They are also advised to keep an eye on the official website of MBOSE for any new notification(s).