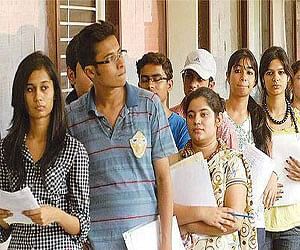 A proposal, regarding the conduct of annual examination of University of Lucknow from March 1 is in process. The preparation of examination programme of all subjects in this regard, has started. According to AK Shukla, controller of examination, " information regarding the proposed programme will be sent to all the departments."
The departments will send back the programme to the Examination Department after making amendments, if required to it, till January 31. The final examination programme will come after this process. The university administration wishes to complete the examination process before May 12, this year.
According to university authorities, if the proposed programme is implemented then all the results will be declared before June 12.
This time extra 15 minutes will be given to students in the exams, and a proposal to start the session of 2016 from July 1 has also been passed in a meeting presided by Governor Ram Naik with the VC's of all the state Universities.
University is also preparing to upload the last year's question papers on the University's website, so that the present students can understand the paper pattern. This is possible later this month or in the first month of the February. Officials say, that this step will be very helpful for the students of first year going for examination.