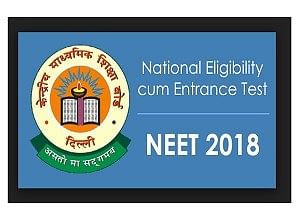 The Madras High Court Bench here today came down heavily on the CBSE observing that it was being autocratic in the matter related to errors in the Tamil version of this year's National Eligibility cum Entrance Test.
A bench of justices C T Selvam and A M Basheer Ahamed made the observation while hearing a public interest litigation filed by CPI-M leader T K Rangarajan, seeking the award of full marks for 49 'erroneous' questions in the Tamil version of the NEET.
It said that despite knowing that a PIL on the matter was filed and it was due for hearing, the CBSE had released the results. 
"Why did they do so?", the court asked.
Referring to the CBSE's submission, the bench said, "How do you decide the right answers for the questions based on the majority view? CBSE is accepting even wrong answers under the pretext of the majority decision. How is that in Bihar state so many students got through the examination?" it asked.
Later, it adjourned the hearing on the PIL without mentioning any date.
The petitioner has submitted that keywords in the Tamil questions were wrongly translated from English and this caused confusion for the students.
In the previous hearing, the court had asked the CBSE to file an affidavit stating among others on whether any exercise was undertaken to ascertain which of the English words in the syllabi for science subjects were incapable of being reproduced in an equivalent word in Tamil.
The judges had also criticised the CBSE saying that the mistakes in the question paper were not mere ambiguity.  
Related Articles

on Exam Alerts