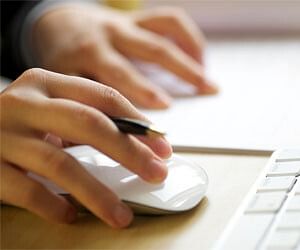 IIT Kanpur, organising institute for Graduate Aptitude Test in Engineering 2015 (GATE) on Wednesday, has issued the online admit card.
The students who have registered for examination can download their admit card from the official website of GATE.
Issuing an imprtant notification on official website it said that " GATE 2015 committee has decided to allow the candidates to use their own non-programmable calculator for the GATE 2015 examination and hence, please note that the on-line virtual calculator will not be available for GATE 2015."
How to access Admit Card :
The applicants are advised to submit their Enrolment ID/Email Address and Password (GOAPS password) to download their admit card. Phone calls on issues related to GATE 2015 may please be made during 9.00AM to 5.00PM only.
The GATE score is used for admissions to post-graduate programs such as M.E., M.Tech and direct Ph.D in Indian institutes of higher education with financial assistance provided by HRD Ministry and other government agencies.
MORE FROM EXAM :'Sanskrit row : no exam of third language in 2014-15'
The scores are also used by public and private sector undertakings for employment screening purposes.
To download your admit card
CLICK HERE.
To get more Latest Jobs & Exam Results like our
FB PAGE.