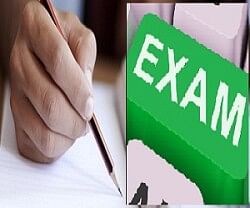 New Delhi
In order to focus on error less evaluation process, Central Board of Secondary Education (CBSE) will begin early board examination for class X and XII from 2018. The exams are expected to take place in the month of February instead of March.

Also, the exams will be completed in 30 days. Whereas, the board exams usually begin in March and end by mid of April.

"This would advance the date of declaration of results, which comes around the fourth week of May. Also, In the month of April, due to the vacations the experienced teachers are not available. Therefore, advancing evaluation to mid-March will ensure the experienced teachers checking the answer scripts," R K Chaturvedi, CBSE chairman told TOI.


This year, 6,38,865 boys and 4,60,026 girls registered for the CBSE Class XII examination. 2.82% increase were seen this year as compared to 2016 registration.