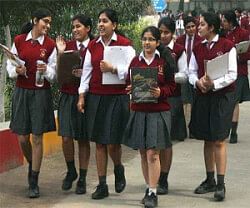 The time has finally come when students would be looking for I.C.S.E (Class X) result 2016 after exams being conducted by Council for the Indian School Certificate Examination (CISCE) Board. This would be probably the first and foremost step that the Board on a serious note has taken the issue to publish its CISCE Board 10th result on scheduled time.


According to a notification issued by Board all the essential arrangements have been done to declare the result on its scheduled time. The CISCE Board is sweating out hard to nurture the best possible results for students pursuing their studies from this Board an it has done so in the previous year results as well. An Information issued by Board said that the examination for same will be conducted from February 29 (Monday) to March 31 (Thursday).


The Board official said that just after completion of exam we will go for test of copies and compilation of results will be done. Once it is done we will announce the results on time. Last year the results of CISCE Board Class 10th were announced in May end so we hope that this year will be no different. In 2015 "A total of 98.49% students were declared pass in ICSE 2015 exam." a statement issued said.


Students are advised to keep visiting to our website not just only for the latest information but also for an exact date of result announcement. We promise you to keep updated and fresh with every single information from the board as it comes to us.


The CISCE Board has been constituted to secure suitable representation of governments responsible for schools (which are affiliated to it) in their states/territories; the Inter-State Board for Anglo-Indian Education; the Association of Indian Universities; the Association of Head of Anglo-Indian Schools, the Indian Public School Conference; the Association of Schools for the ISC Examination and eminent educationists.