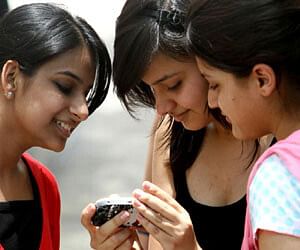 The Central Board of  Secondary Education (CBSE)
giving a break on all the speculation and rumor doing the rounds via social media said that it was not conducting a re-exam. This would certainly bring smiles on faces of lakhs of students who were still in dilemma on whether the examination will be held again or not. The rumors were spread since last four days that CBSE was holding a re-examination on May 01, 2016, the board has refuted the claim.
The students must have taken a sigh of relief as there would be no re-examination. As the rumors were doing the round anxious students as well as their parents were shooting question to HRD ministry via twitter.
Issuing a statement on the official board page it said that "The CBSE class XII mathematics paper was held on 14th March 2016. The feedback received from various stakeholders including students, subject teachers, examiners will be placed before the committee of subject experts and the board will take remedial measures before evaluation."
So, the Board students are advised to relax and wait for their results now. As the Board has not made any official statement, students are advised to keep visiting this web space for CBSE Board Class X and CBSE Board 12th Results. According to a stat issued by Board "A total of 11 Lakh students wrote their paper on various examination centres across the country.
Dear students you all are advised to keep calm, stay away from Social Media for a few days, plan for a better future and think to get a boost in your career when your results will be out.