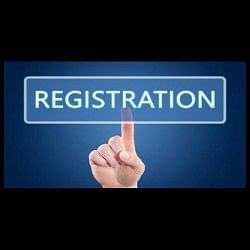 The online registration process for
BPSC 64th Civil Services Prelims 2018
will start on Friday, August 3, 2018.
The application process will end on August 20, 2018. 
How to download BPSC Civil Services Prelims 2018 Admit Card?
The simple step to download the admit card is given below.
Step 1: Visit bpsc.bih.nic.in.
Step 2:  Candidates should register themselves with email id.
Step 3: Generate unique id and password.
Step 4: Click on Submit option. 
Step 5: Take a screen short and save it. 
Levels in the BPSC CSE PCS selection procedure
Level 1: Preliminary Exam (Objective Type)
Level 1: Mains Exam (Descriptive Type)
Level 3: Personal Interview
The candidate should first qualify the Prelims Exam to go for the further Level of the selection process.
Eligibility Criteria 
Nationality
The aspirant must be the citizen of India.
Age Limit
Candidates must not be less than 21 years of age and not more than 38 years.
Number of attempts and age relaxation according to categories:
1) General Category No Relaxation
2) SC/ST/OBC 5 Years
3) Physically Handicapped 5 Years
4) A.P.Govt. Servant According to Govt. Rules
BPSC Civil Services Exam pattern:
BPSC Prelims:
Papers          Questions    No of Marks     Time Duration
Single Paper    150                         150          2 Hours
BPSC Mains:
Subjects                   Papers                 Marks                     Duration
 Hindi                   Single Paper                 100                      1 Hour
General Studies    Paper 1                 150                      3 Hours for each paper
                                  Paper 2                 150
Optional Subject-1    Paper 1                 200                       Not mentioned Clearly
                                  Paper 2                 200
Optional Subject-2    Paper 1                 200
                                  Paper 2                 200
Total Marks                                  1200
Educational qualification
Candidates must have passed degree in Arts/Science or Commerce of a University recognized by the State Government. The candidates with a degree or appear at the final semester of any degree course from any of the recognized universities can apply for the BPSC Exams or any University deemed by the University Grant Commission under section 3, Act 1956
The candidate must be a graduate in either of the following Subjects:
1) Mathematics
2) Mechanical Engineering
3) Civil Engineering
4)) Chemical Engineering
5) Economics
6) Statistics
7) Natural Science
8) Agriculture
9) Geology
Bihar PSC Syllabus
BPSC Anthropology Syllabus
History and Development of Social and Cultural Anthropology
Methodological Approaches in Anthropology
The scope of Biological / Physical Anthropology
The biological concept of Race
Definition & Scope of Prehistoric Archaeology, Geological Framework
BPSC Biotechnology Syllabus
Molecular Biology and Genetic Engineering
Microbiology and Immunology
BioTechniques and Bio-Process
Animal, Plant and Environmental Biotechnology
BPSC Botany Syllabus
Algae, Fungi
Plant Diseases
Morphology of Angiosperm
Embryology of angiosperms
Plant Physiology
Plant growth and growth hormones
Plant Succession
Environmental Pollution
Cell Biology
BPSC Sanskrit Syllabus
History of Vedic Literature
History of Sanskrit Literature
Kavyas and Darsana
Alankara Sastra
BPSC Sociology Syllabus
Fundamentals of Sociology
Indian Society
Rural Sociology
Research Methodology
Sociological Tradition
BPSC Lecturer Statistics Syllabus
Probability Theory
Probability Distributions
Statistical Methods
Estimation and Testing of Hypothesis
Sampling Techniques and Designs of Experiments  
BPSC Zoology Syllabus
Biology of Non-Chordates and Chordates
Cell Biology, Genetics, Molecular Biology, Microbiology
Physiology, Biochemistry, Endocrinology, Immunology
Economic Zoology
Developmental Biology
Animal Taxonomy
Biotechnology, Instrumentation, And Techniques, Biostatistics, Ethology
Bihar PSC Chemistry Syllabus
Physical Chemistry
Inorganic Chemistry
Organic Chemistry
Analytical Chemistry
General Chemistry
Bihar PSC English Syllabus
Significant developments in English literature from Renaissance to Modern Age
Indian English Literature
American Literature
Forms of literature
Literary Theory and Criticism
BPSC Public Administration Syllabus
Public Administration
Evolution of Indian Administration
Evolution of Local Governance in India
Comparative Public Administration