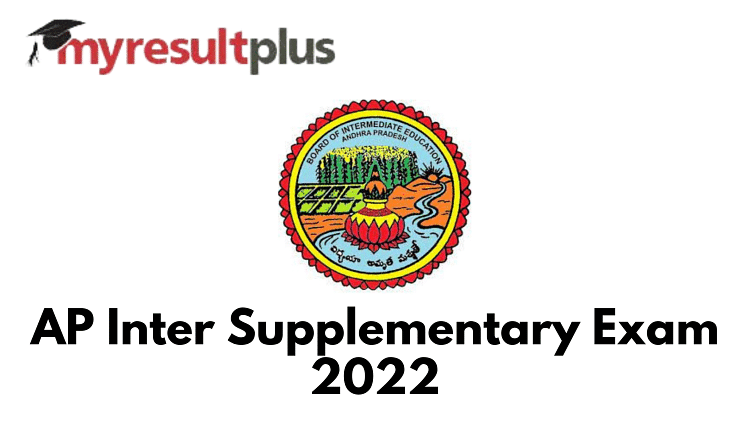 AP Inter Supplementary Exam 2022:
The Board of Intermediate Education, Andhra Pradesh (BIE AP), is all set to conduct the AP Inter Supplementary exam 2022 from tomorrow, August 3 onwards. Notably, the board had already released the hall tickets for the AP Inter 1st and 2nd year students on July 26, 2022. The hall tickets are still available for download on the official website of BIE AP at bie.ap.gov.in. Notably, the exams will conclude on August 12, 2022.
Students who are about to appear in the state board supplementary exams must remember to obtain a hard copy of their respective admit cards for the exam and carry it to the examination centre mandatorily. Without the admit card, the students will not be allowed to appear in the examination.  
AP Inter Admit Card 2022: Credentials Required to Download
Students must know the following details in order to access their respective hall tickets for the supplementary exams.
Previous AP Inter hall ticket number
Date of birth
Also, after downloading the admit card successfully, students must check the details printed on it carefully.  
AP Inter Supplementary Exam 2022: Paper Timings
The AP Inter Supplementary Exam 2022 will be held in two shifts. Shift 1 will commence at 9 am and will continue till 12 pm. Meanwhile, Shift 2 will be conducted from 2:30 pm until 5:30 pm.  
AP Inter Supplementary Exam 2022: Time Table
The AP Inter Supplementary Exam 2022 time table for both 1st and second year students has been provided below.  
AP Inter First Year Time Table For Supplementary Exam:
Exam Dates
AP Inter 1st year subjects
August 3, 2022
Part-II: 2nd Language Paper-I
August 4, 2022
Part-I: English Paper – I
August 5, 2022
Part III:
Mathematics Paper- IA
Botany Paper-I
Civics Paper-I
August 6, 2022
Mathematics Paper- IB
Zoology Paper – I
History Paper – I
August 8, 2022
Physics Paper -1
Economics Paper – I
August 10, 2022
Chemistry Paper -I
Commerce Paper -1
Sociology Paper – 1
Fine Arts Music Paper – I
August 11, 2022
Public Administration Paper-I
Logic Paper – I
Bridge Course Maths Paper- I (For B.P.C Students)
August 12, 2022
Modern Language Paper- II
Geography Paper – Í.
AP Inter Second Year Time Table For Supplementary Exam:
Exam Datess
AP Inter 2nd year Subjects
August 3, 2022
Part -II: 2nd Language Paper-II
August 4, 2022
Part – I: English Paper-II
August 5, 2022
Part-III:
Mathematics Paper-II A
Botany Paper-II
Civics Paper-II
August 6, 2022
Mathematics Paper -II B
Zoology Paper-II
History Paper-II
August 8, 2022
Physics Paper-II
Economics Paper-II
August 10, 2022
Chemistry Paper -II
Commerce Paper-II
Sociology Paper-II
Fine Arts, Music Paper-II
August 11, 2022
Public Administration Paper-II
Logic Paper-II
Bridge Course Maths Paper-II (For B.P.C Students)
August 12, 2022
Modern Language Paper-II
Geography Paper-II
Link to official website:
bie.ap.gov.in