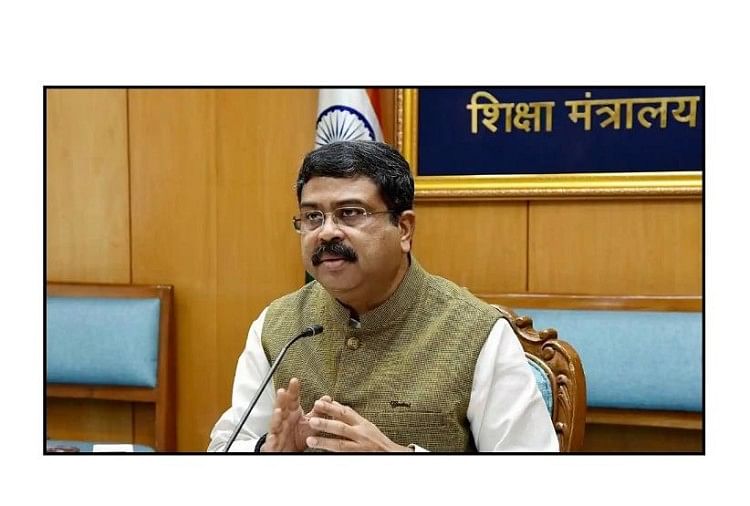 Union Education Minister Dharmendra Pradhan virtually attended the 82nd Indian Public Schools' conference (IPSC) on Monday, January 10, 2022. In the conference, he addressed the schools and advised them to adopt inclusive learning. He stated that teaching children in an inclusive classroom will give them a clearer picture of the challenges faced by the country. Minister Pradhan also suggested the schools to lend their contribution in implementing other initiatives to impart the best education to children. Doon school had organised the conference.
Minister Pradhan continued by saying that the National Education Policy, rolled out in 2020, is aimed at imparting inclusive and equitable education with special emphasis on socially and economically weaker groups. Thus, an inclusive classroom will facilitate good learning and make them aware of the challenges faced by the country. Following this, Minister Pradhan said that a literate and knowledgeable individual lays the foundation stone of a good, just and progressive society.
He added that the will to learn, implement and impart that knowledge to others has pushed humanity ahead. He said that it is the duty of every individual to do what is best for their children, provide them their fundamental right to education, guide them and make this entire country and world an inclusive place.
IPSC, which was established in 1939, has been guiding Indian public schools to form traditions that hone the character and personality of students, thereby ensuring their good education. The annual meet, which used to witness the attendance of lesser schools in its earlier years, now has a strength of 81 schools including Military and Sainik schools.