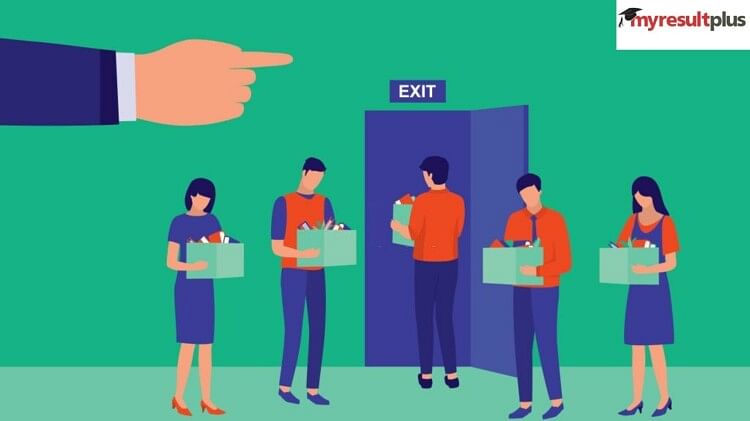 Lay Off Crisis 2023: In what has become a devastating year for tech employees, nearly 2 lakh individuals have been laid off globally. Major players in the industry, including Meta (formerly Facebook), BT, Vodafone, and others, have announced plans for further workforce reductions in the coming months.
Tech Industry Faces Crisis as 2 Lakh Employees Worldwide Lose Jobs
According to data from layoff tracking site Layoffs.fyi, a total of 695 tech companies have contributed to the grim statistics, bidding farewell to approximately 1.98 lakh employees since the beginning of the year. This number has already surpassed the job losses witnessed in 2022, when over 1.61 lakh employees were laid off by 1,046 tech firms.

The wave of job cuts started in January, when close to 1 lakh tech workers worldwide faced the harsh reality of unemployment. Companies like Amazon, Microsoft, Google, Salesforce, and others were among those that contributed to this unsettling trend.

The total tally for job losses in the tech sector has now reached a staggering 3.6 lakh since 2022, with the number continuing to rise.

As the ongoing layoffs persist, Big Tech companies cite various reasons for their actions, such as over-hiring, uncertain global economic conditions, and the residual effects of the COVID-19 pandemic.

Meta (formerly Facebook) is reportedly entering its third round of job cuts, with an estimated 6,000 employees expected to be affected.

Amazon India recently downsized its Cloud division AWS and HR support verticals, resulting in the layoff of approximately 400-500 employees.

Fintech unicorn Zepz is reducing its workforce by 26 percent, impacting 420 employees.

Meanwhile, BT Group, the UK telecommunications giant, has announced its intention to cut a massive 55,000 jobs by the end of the decade, reflecting the extent of the challenges faced by the industry.

Vodafone, a prominent global telecom carrier, plans to streamline its operations by eliminating 11,000 jobs over the next three years.

In the midst of this crisis, Microsoft has decided to forgo salary raises for salaried employees, including senior leaders, due to the ongoing challenging global economic conditions impacting the entire Big Tech sector.

As the tech industry navigates through these turbulent times, the future remains uncertain for many employees. The industry's ability to adapt, innovate, and find sustainable solutions will be crucial in shaping the path to recovery and providing stability for those affected by the wave of job losses.