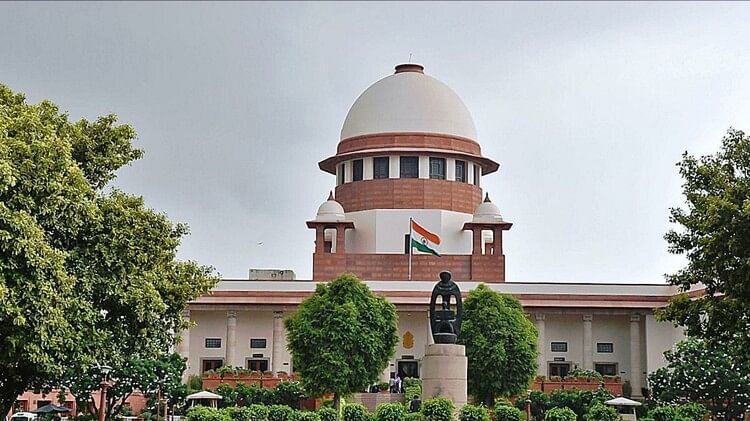 Supreme Court on UGC: The Supreme Court sought responses on Wednesday from the Centre and other parties, including the Indira Gandhi National Open University (IGNOU), regarding a plea stemming from a Madras High Court judgement. The judgement upheld the University Grants Commission's (UGC) authority in determining regulations for distance education programmes.
UGC's Power to Regulate Distance Education Programmes
The January 20, 2023, judgment by a division bench of the high court largely favored the University Grants Commission (UGC), but was troubled by a part of the order stating that the UGC's 2012 communication would not have retrospective effect.
 
The issue stemmed from the UGC's August 21, 2012, order, which limited the territorial jurisdiction of universities offering distance learning programmes to the state where they exist.
 
Initially, one university filed a writ petition against the UGC's order, followed by several others.
 
On March 12, 2013, the single bench of the Madras High Court quashed the clause, prompting the UGC to appeal to a division bench.
 
In its January 20, 2023, judgement, the division bench recognised the UGC's authority over distance learning and endorsed the territorial jurisdiction regulations outlined in the University Grants Commission (Open and Distance Learning Programmes Online) Regulations 2020. It emphasised that there were no territorial restrictions on online education programmes.
 
However, the UGC took issue with the division bench's decision not to affect students who had already completed courses under interim orders from the court.
 
Displeased with this aspect, the UGC approached the apex court, arguing that setting aside the single bench's orders completely would have undesirable consequences, considering the subsequent developments and completion of courses by students who enrolled during the 2012-13 academic year.
 
During the hearing before Justices S K Kaul and Sudhanshu Dhulia, Solicitor General Tushar Mehta, representing the UGC, highlighted the concern raised by the high court regarding universities engaging in commercializing education through indiscriminate franchise agreements and offering technical degrees through distance education programs.
 
To gain a better understanding, the bench requested the UGC file an affidavit specifying the degrees in question, allowing them to assess which aspects of the impugned judgement required scrutiny.
 
Given the lack of comprehensive information in the unregulated sector, the bench also decided to issue a notice to respondent universities, urging them to disclose relevant details.
 
The bench specifically sought the view of the Indira Gandhi National Open University (respondent no. 5) on the matter.